The 1985 Honda TRX is an elegant choice for our rider friends. The amount of money you have to spend for the Honda TRX 1985 is legit with the quality of the materials used on this ATV.
You can actually consider this old boy ATV as the modern-day T-Rex in the world of ATVs.
However, over time any well-maintained vehicle including ATVs can experience certain technical issues. Not any exceptional for the 1985 TRX 250s too!
1985 TRX 250 Shifting Issues are some troubles you may face as a regular rider of this beast. In case you are stuck in the middle of nowhere with your Honda TRX 250 and wondering what went wrong, read our article to prevent before it happens next time.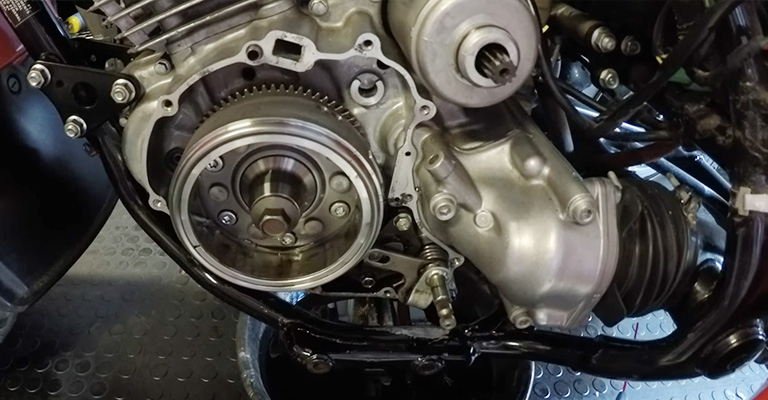 A Brief About TRX 250
The 1985 TRX 250 is a classic edition of Honda. A sneak peek at exclusive facts about this beast is,
The Honda TRX 250 set the groundwork for the FourTraxTM range and, more broadly, Honda's current line of sport-rec utility vehicles.

It featured an air-cooled 246-cm3 power mill, rear suspension, and 20-hp power output.

With an overhead camshaft, the 1985 TRX 250 engine delivers a seamless powerband.

The engine is air-cooled and required 10 L/2.6 US gal of unleaded gasoline.

The beast ran on 14.4 kW at 7000 RPM with the forward kick-start mechanism.
Honda TRX 250 was more popular with the farmers rather than the adventure-minded riders. Even though it was an effective ATV but not quite enough to compete with the pure sport Quadracer.
1985 TRX 250 Shifting issues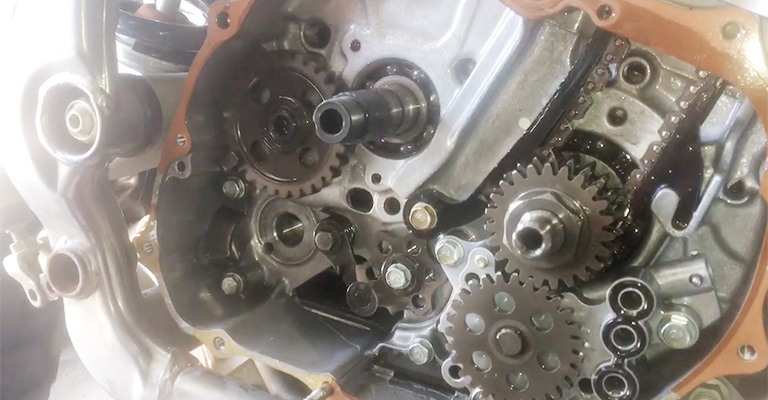 Modern ATVs use an electric shifting program (ESP) to change gears automatically. Learn more about electric shift problems here.
The 1985 TRX 250, however, doesn't have an electric shift system. Instead, the old boy featured a traditional manual transmission. Riders have to operate the clutch lever and shift gears using the foot shifter.
A shifting problem may occur when any of these components fail to operate due to internal or external factors.
A set of reasons can lead to TRX 250 Shifting Issues. Hear them out below,
The 1985 Honda TRX 250 did not feature an electrical shift system; it had a manual transmission. With a troubled transmission component, you might have to rebuild the transmission or repair it with a professional mechanic.

You also have to drain and replace the transmission oil every once in a while to keep it clean and free of contamination.

The 85 Honda TRX did have a manual clutch system. The clutch system is common in most modern-day ATVs too. A full clutch disengagement is necessary while shifting gears.

Sometimes, you may end up with a faulty or mismanaged clutch cable. With this happening, you won't be able to shift gears swiftly.

In the 1985 Honda TRX 250, the shift lever allows the rider to control the transmission and change gears.

You have it there on the left side of the ATV, near the footrest area. Its primary function is to engage different gears in the manual transmission.

In case the shift lever is not operating right, you will have trouble engaging one gear with another. It can be due to misalignment, bent components, or wear.

The concept of electrical shift systems, which allow gear changes without manual clutch operation, was introduced in later models of Honda ATVs.

Thus, 1985 Honda TRX 250 riders have to use the conventional transmission manually using the transmission oil, gearbox oil, or simply the gear oil.

This transmission oil is one kind of lubricant used to cool and protect the internal components of the transmission. You have to frequently change the oil before it gets contaminated and prevent an easy shifting.

Now, here are a few shifting issues you may have with the 1985 TRX 250. We know, this classic model didn't feature electric shifting. Hence, you will be missing other issues like a nonfunctional solenoid and so.
What to do when you have serious issues going on with the manual shifting system of the 1985 TRX 250? Check out below.
Troubleshooting TRX 250 Shifting Issues
Regular maintenance is a must to take care of the vehicle and increase its durability.

But with certain 250 shifting problems, follow the steps below to solve them,
Adjust the clutch cable properly to ensure full clutch disengagement.
If the issue is with the transmission system, consider rebuilding it or taking help from a mechanic to replace it.
The shift lever can often be mismanaged, set it properly for a smooth gear change.
Check the transmission oil, and make sure it's not contaminated or too dirty to operate. Change the oil if needed.
If DIY efforts don't resolve the issue, consider consulting a professional mechanic with experience in ATV transmissions.
Here's what you can do to resolve the TRX 250 shifting issues. But if you think, it's out of your hand, we highly recommend you contact a professional ATV mechanic.

Since the 1985 TRX 250 is an 80s model, the configuration may not be too familiar to many users. This is why, a mechanic's suggestion can sometimes be the wisest decision.
Also, while handling an old boy like a 1985 TRX 250, regular maintenance must become routine for you. Shifting problems are common but with proper maintenance, you can often prevent any serious damage from happening.
So, what do you think? Can you DIY the 1985 TRX 250 shifting problems? Or, need an additional hand? Whatever, it is let it be the best for this classic vehicle.
Share our article with your friends and other interested minds who are in love with Honda ATVs. We will be back soon!