Honda Accord has been a very reliable mid-size family car for almost 15 consistent years. However, do 2005 Honda Accords have transmission problems?
Yes, the model does come with a few transmission problems. Few models from this series are known to halt at times and skip into places out of nowhere.
The ignition switch also tends to be an issue for many users. Specific models of Honda Accord are exceptionally good to this date as it has consistently been a favorite among a lot.
Therefore, as long as you know what models from the Honda Accord series to avoid, you are good to go and grab yourself a reliable model.
Honda Accords 2005 and Their Transmission Problems
The 2005 model Honda Accord is a spacious car with a beautiful interior. This car ran smoothly and scored well with efficient and powerful hybrid models for crash scores.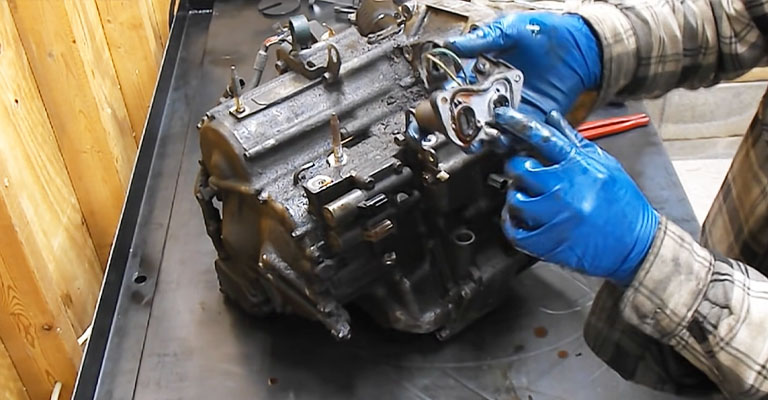 However, the drawbacks of this model make people question its safety and utility consistently. Even though it is safer and has fewer problems, some consistent and prime drawbacks from the 2005 models are mentioned and explained below.
The Transmission Complication
2005 Honda Accord transmission problems are an evident cause of disapproval towards this car. Even though reported issues with the Honda Accord series transmission have been fewer, it still exists.
The solution to this issue is replacing the whole thing. Fixing transmission issues can be pretty complicated and also simple at times. The solution to fixing transmission can be as simple as changing the fluid only or even cost you a whopping $5000 bill.
Stuttering Engine
When attempting acceleration, sometimes the injector nozzles get clogged due to product build-up, causing the engine to sputter. This sputtering causes the car to accelerate slowly and not have enough power to run properly or even run at all.
The injectors can be cleaned during the early stages of being clogged to avoid sputtering. This will save you the hassle of replacing the nozzle over time.
Unintentional Changes in Acceleration
Most of the Honda Accord series from 2005 has been known to cause issues with accelerations. They accelerate faster than intended and sometimes pretty slower than usual. The over-acceleration can cause involuntary movements, thus resulting in crashes.
However, the under-acceleration can make you lose control of your vehicle, which can cause other vehicles to hit your car unintentionally.
Typically, these acceleration issues are caused because Accord series gas pedals tend to get snagged at times. So, the only best repairing solution is to take your vehicle to a mechanic for a brand new installation. 
Bottom Line
Indeed Honda 2005 Accords have transmission problems, but if you can spare these drawbacks of this model and get these parts replaced, you can have yourself a perfect midsized car.
This car can outdrive well over 200,000 miles and still serve you with idle durability with proper care and adequate maintenance. However, if ignored and overlooked with maintenance, the result can be expensive and drastic.