The Honda Accord sedan received a mid-cycle refresh for 2016, sporting updated styling and added technology. As a result, the insurance Institute for Highway Safety (IIHS) awarded the 2016 Honda Accord its coveted "Top Safety Pick+" award.
However, some Accord owners have reported problems with the center screen, the fuel pump, and the headlights. It may also be necessary to take the vehicle to the shop for powertrain issues, such as engine knocking and transmission juddering.
It has been reported that LED running lights are the most common problem, but infotainment system problems have also been reported. There were two recalls on this model, and around 360 complaints were reported to the National Highway Traffic Safety Administration.
2016 Honda Accord Problems
Shoppers shouldn't avoid particular trim levels or versions of the 2016 Accord because of glaring flaws. However, you might want to keep an eye out for certain issues.
LED Running Lights And Electrical Components Malfunctioning
NHTSA received nearly 360 complaints regarding vehicles' exterior lights, about one-third related to exterior vehicle lights. On Sport, EX, EX-L, and Touring trim levels LED running lights were standard, and the most common complaint is that they failed.
In addition to making the car more visible to other drivers and pedestrians, those LED running lights are designed to illuminate when the car is on. This issue is often mentioned in owner complaints as a safety concern.
Several complaints revolve around electrical problems, including freezing the in-dash touchscreen infotainment system when connected to the Apple CarPlay smartphone projection.
For the 2016 model year, EX, EX-L, and Touring trim levels came with a 7.0-inch touchscreen infotainment system with CarPlay compatibility. The electrically-assisted power steering system in the car has caused around 20 complaints, in which owners report the car drifts or pulls despite alignments.
A few technical service bulletins (TSBs) issued by Honda instruct dealers to fix certain problems reported by owners. A TSB, however, is not a recall.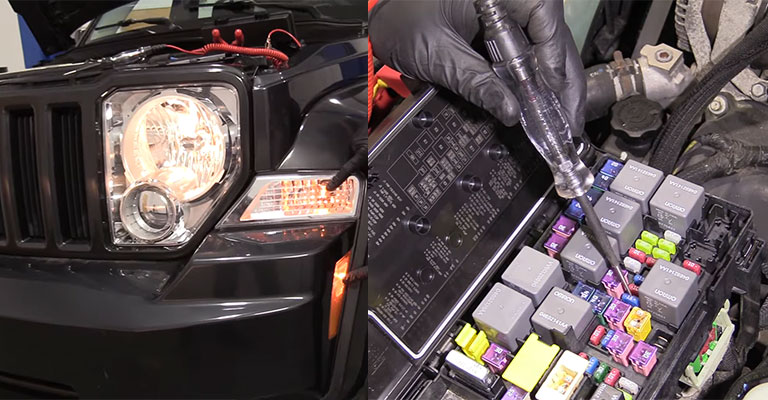 A Faulty Fuel Pump Could Hamper A Sedan's Overall Performance
A Honda recall has been issued for two Accord models to fix problems. The 3.5-liter V6 engine in certain Honda models could suffer from a faulty fuel pump component that attracts particles in gasoline.
It was announced in March of 2019 that Honda would recall the car's fuel-system software and possibly replace its fuel pump. For 2016, the V6 engine was optional on the Accord EX-L and standard on the Accord Touring.
Accords built between 2016 and 2017 were recalled in June 2017 to replace a battery sensor that could allow water to penetrate, causing an electrical short.
Some Other Common Accord Problems
Failure of the ignition switch may result in the car not starting or stalling. Honda issued a recall to replace the ignition switch.
Warning lights may appear on Honda Accord models if the automatic transmission suffers from shifting problems.
The failure is likely a mechanical failure of the transmission if the transmission shifts roughly. However, the transmission may normally perform because of a faulty sensor or dirty transmission fluid.
Some models have a problem with the radio and climate control display going dark. The affected unit will need to be replaced for this concern to be resolved. Honda has reportedly helped some customers with this repair.
The power door lock actuators can fail and cause several symptoms. The problem could be a door that doesn't lock, a door that locks itself, or a door that will not open. Often, these problems appear intermittently, and there is no rhyme or reason for their appearance.
The front brake rotors can warp and cause vibrations when braking. Vibrations will be felt in the steering wheel and brake pedal. This issue can be resolved by replacing the rotors. It is highly recommended to use high-quality rotors.
A lack of protection for the condenser can cause damage to the Air Conditioning Condensers. The 1990-2016 Honda Accord engine oil pressure sensor can leak during normal operation.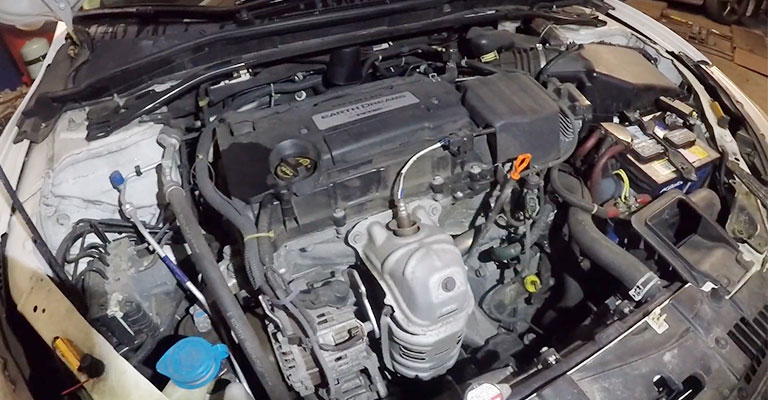 Honda Issued Technical Service Bulletins
Technical service bulletins (TSBs) have been issued by Honda instructing dealerships to fix certain problems reported by owners. Recalls are different from TSBs.
When the four-cylinder engine in the base Accord is started, you may hear a clicking or knocking sound. Honda claims the worn tensioner is responsible for the noise. However, oil pressure can leak from this internal engine component, and the automaker has an updated part to address the problem.
Between 20 and 60 mph, juddering in the automatic transmission can be felt in the less-common V6-powered models. The carmaker will update software and flush transmission fluid for those models after the original warranty expires after eight years or 80,000 miles.
Is There A Transmission Problem With The 2016 Honda Accord?
The NHTSA received 16 complaints regarding the manual and CVT powertrains of the 2016 Honda Accord.
In addition, complaints of vibration and transmission noise at higher speeds, tranny failure under 70,000 miles, inability to reverse, and unintended acceleration have been made. Still, there has been no recall on the 2016 Accord's transmission.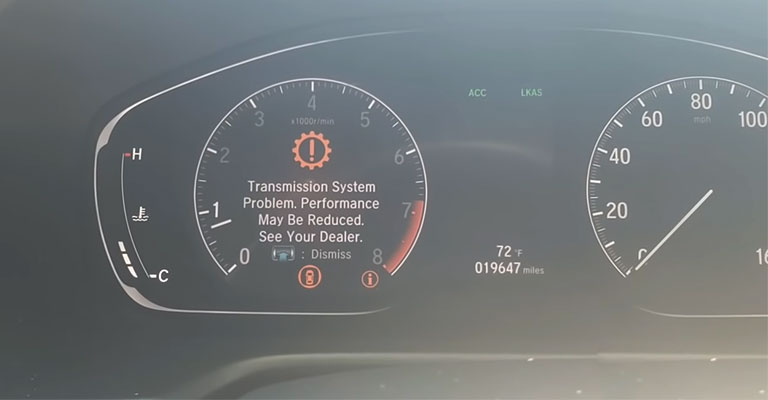 Is There A Problem Starting The 2016 Honda Accord?
The NHTSA is recalling two 2016 Honda Accords over battery sensors and fuel pump software that may cause problems. Replacement of the starter motor gear and torque converter ring gear in TSB 16-002 is required to resolve grinding, starting, and clearance issues.
The Bottom Line
Its reliability scores are excellent, as are its ratings within popular Honda forums, higher than rival models and earlier Accords. The top model's headlights are less effective at night than other trim levels, but it still gets high safety ratings.
The 2016 Accord has no major flaws that might cause shoppers to avoid particular trim levels or versions. However, the Accord V6 has been documented to have transmission and fuel filter issues, so drivers looking for a four-cylinder model are advised to avoid it.