A 2017 Honda Accord comes with a four-cylinder 2.4 engine. And this one produces a maximum of 185 HP in the model LX trim and 189 HP in the sports editions. Such powerful horsepower is a result of this engine's double exhaust system and high flow.
The engine brings CVT (Continuously Variable Transmission) with a slick-shifting function of six different speeds.
However, let's not settle for the short answer. Go through the whole blog to get a crystal clear idea of the 2017 Honda Accord engine.
Before we step into any other factor regarding the topic, we should make it clear that some of the models can have 3.5 V6 engines as well. So there's nothing to worry about!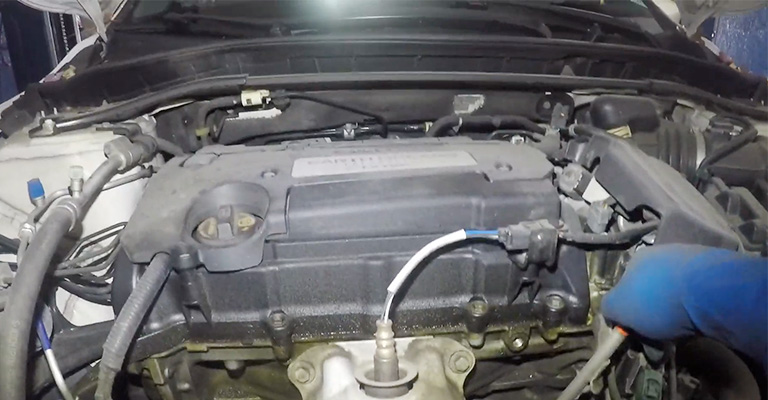 Four-cylinder 2.4 Engine 2017 Honda Accord Specs
Learning about the specifications of this engine will give you an idea of how things will go with this one. Let us present a detailed table:
Honda 2017 Accord Engine
Valve configuration
Dual overhead camshafts
Valves per cylinder
Materials
Valve lifters
Hydraulic roller finger follower
Fuel system
Direct Injection
Fuel Type
Capable, Regular unleaded
Maximum Speed
7000 rpm (forward gears)
Torque
171-172 lb-ft (depending on the vehicle's model)
Emissions controls
SAI system, PZEV capableCatalytic converterEvaporative systemPositive crankcase ventilation
Materials
Intake manifold
Composite
Exhaust manifold
Cast nodular iron, High silicon molybdenum, l
Primary bearing caps
Aluminum bedplate
Block
Cast aluminum
Camshaft
Cast nodular iron
Crankshaft
Cast nodular iron
Cylinder head
Cast aluminum
Special Features
Comes with extra-life spark plugs
Variable timing for valve
Features electronic throttle control
Gets you extended life coolant
Is the Four-cylinder 2.4 Engine 2017 Honda Accord Good?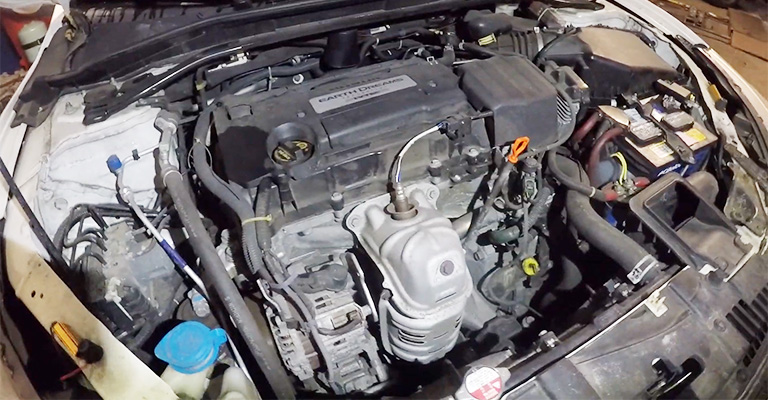 Yes, the 2.4 four-cylinder engine is obviously a good engine. It has some reliable features that are rarely found in any other engine in the current market.
The great thing about this engine is it shows no major issues. This engine has the best head gaskets and deserves some extra applause due to its ultra-smart design.
However, let's check out some of the great benefits this engine's going to shower you with:
Affordable Yet Better
The engine helps to defeat rough terrain with maximum torque speed (172 lb-ft) and valve clearance. Yet if we compare it to other trendy brands, this engine is really inexpensive (costs around $3000).
Eliminates Added Hassles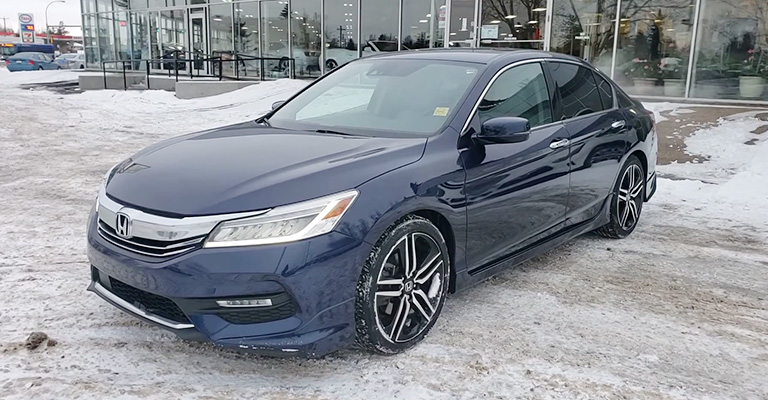 This engine efficiently removes the requirements of frequent oil changes and gear replacements while keeping your vehicle in a stable condition. It ensures proper distribution of the oil to all the significant engine components.
As a result, those get proper lubrication, and overheating issues vanish with a snap of the fingers.
Convenient Size
Since the engine is compact and small enough, it fits all the variations of the Honda 2017 Accord. It comes with a single exhaust manifold making the engine conveniently lightweight.
No-no to Malfunctions
This engine clearly reduces the chances of malfunctions. For starters, it has only one cylinder head. So, you aren't bound to move part after part to make room for several cylinder heads. This way, you'll be using less energy, so there'll be fewer malfunctions.
Undoubtedly, you're getting super convenient fuel economy with this one. Yet it offers the best performance.
Effortless Functioning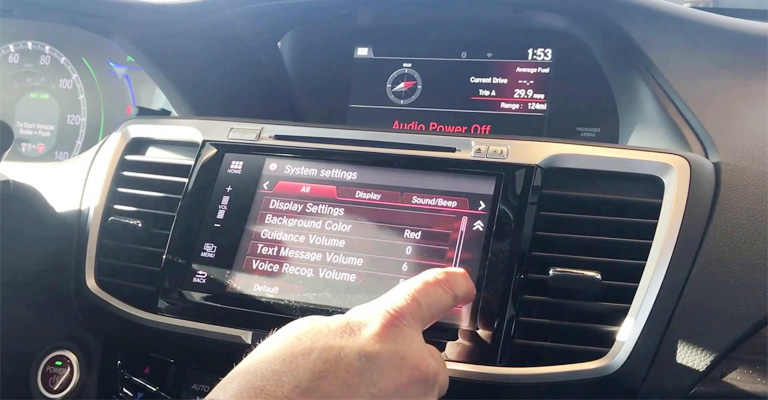 The exterior pistons from the engine can easily move in the opposite of your interior. This way, the primary force gets balanced out. Consequently, it makes your vehicle go smoother.
Moreover, the cylinder head always lies at the highest level. This position makes it super easy to deal with spark plugs and valve trains.
Drawbacks of Four-cylinder 2.4 Engine 2017 Honda Accord
To be honest, it isn't all about the great features and performance. 2.4 four-cylinder does have some flaws that may give you second thoughts. Have a look:
While this particular engine indeed stabilizes the primary forces, it doesn't balance out the secondary forces. And unfortunately, this can put a limit on the size of the engine
The secondary imbalance often causes some vibration. You would need a balancing shaft to fix this
Some of the layouts aren't reliable enough. High center gravity plays an important role here
It can never reach the speed of 2.5-3.0 liters
Wrapping Up!
When it comes to your 2017 Honda Accord's engine, it's fair for you to ask about the smallest detail regarding the 2017 Honda Accord engine. The vehicle or brand has received much appreciation for this one.
If you're planning on getting an engine upgrade, this one should get a place on your list despite the few disadvantages. The unbeatable pros obviously keep it a step ahead. Still, if you face trouble, you can always take the assistance of an expert.