Before Hyundai Santa Cruz and Ford Maverick entered the pickup segment, the Honda Ridgeline offered something totally new and different.
As the only midsize unibody pickup is currently available, the 2023 Honda Ridgeline offers a unique proposition in comparison to other crossover-based trucks.
The Hyundai may match and even surpass its wonderful road manners, but the Honda offers significantly more utility and space. Furthermore, it retains its competitive advantage in the highly competitive midsize truck market.
Honda decided to simply produce more of the 2022 Ridgeline for the 2023 model year and raise the price by $660 across all four trim levels. If you already own a 2022 Honda Ridgeline, don't fix what isn't broken!
Since no major changes have been made between the two model years, deciding between a 2022 or 2023 Honda Ridgeline will mainly come down to price and availability.
By buying a new 2022 model, you can save yourself a few hundred, and you can save even more by buying a used 2022 model.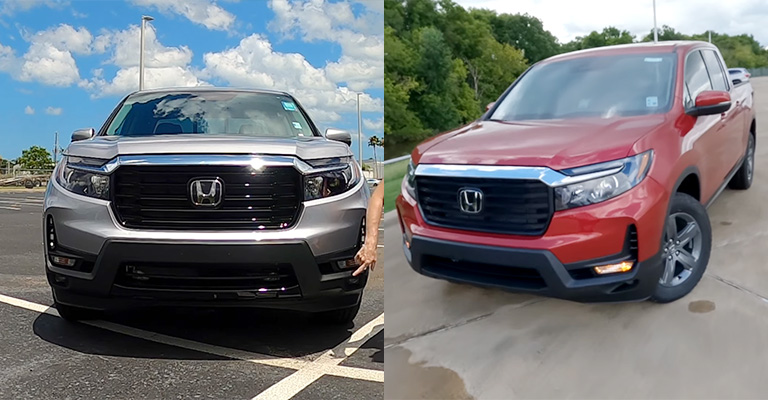 What Changes Have Been Made to the 2023 Honda Ridgeline Compared to the 2022 Model?
The Ridgeline is the best midsize pickup on the road, making it the truck's biggest selling point. There has been a $660 price increase across the board for the 2023 Honda Ridgeline, which is nearly identical to the 2022 model.
A few minor changes were made to the Honda Ridgeline for the 2021 model year, but no major changes have been made to the truck for the 2023 model year.
Comparing 2023 Vs. 2022 Honda Ridgeline
With the 2023 model year, Honda continues to offer Ridgeline models in its second generation. This guide will include a comparison of the Honda Ridgelines in 2022 and 2023 and their similarities (and slight differences).
What's The Difference?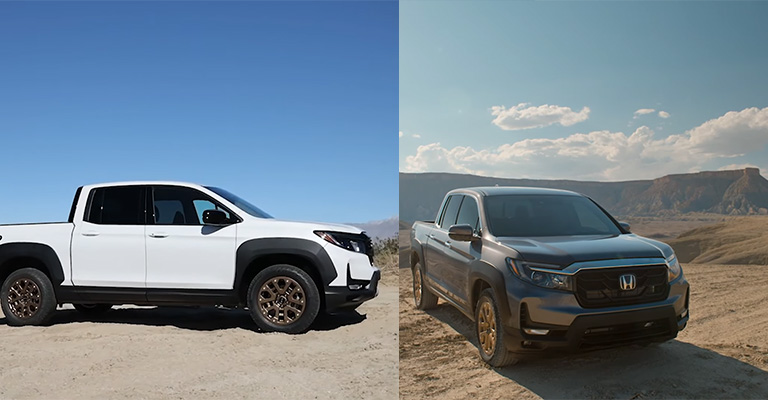 Time and price are the main differences between the 2022 Honda Ridgeline and the 2023 Honda Ridgeline. There is virtually no difference between the two model years.
The constant march of inflation means you'll pay $660 more for a new 2023 Ridgeline compared to a new 2022 model. Now let's take a closer look at the various features of the two models.
General Specs
So far, you've probably noticed that the new 2023 Honda Ridgeline doesn't differ significantly from last year's model. Including a single powertrain option is available for this vehicle.
Styling And Interior Changes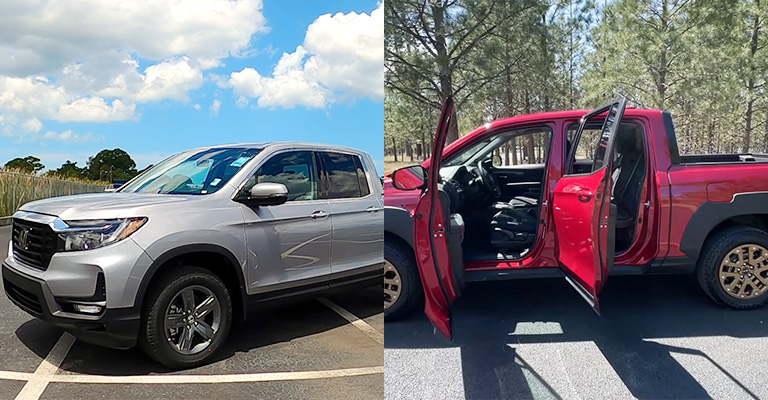 You won't find any noticeable differences in their styling or interior if you're still looking for a mark of a significant difference between 2022 and 2023 Honda Ridgelines. Interior design for the 2023 Honda Ridgeline remains the same as last year.
When we say there are no major changes, what we actually mean is that there are no changes at all. That being said, the Honda Ridgeline stands out from most other midsize pickups when it comes to styling.
The Ridgeline is a unibody truck, unlike rivals such as the Toyota Tacoma and Nissan Frontier. Ridgeline's light weight and improved fuel economy are due to this design.
With seating for five and an 8.0-inch touchscreen infotainment system, the Honda Ridgeline has a spacious and well-equipped interior. The Honda Ridgeline also comes with the following interior features:
Android Auto and Apple CarPlay compatibility
An audio system and power outlet are installed in the truck bed
Heated front seats
Leather-wrapped steering wheel
Tri-zone automatic climate control
Storage under seat cushions
Pricing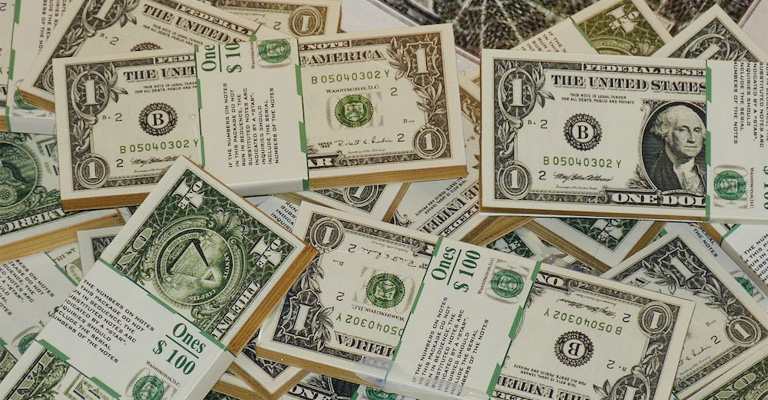 One of the primary differences between the Honda Ridgeline models of 2022 and 2023 is their price. Compared to last year, each of the four trims has an increase of $660 in MSRP.
Although the Ridgeline's price has increased by a fair amount compared to other midsize SUVs during the past year, it's important to keep in mind that it's already more expensive than a lot of its rivals.
Safety Ratings
According to the National Highway Traffic Safety Administration (NHTSA), both the 2022 and 2023 Honda Ridgelines received five-star overall safety ratings.
In most Insurance Institute for Highway Safety (IIHS) safety categories, they get Good ratings, but lose marks for small overlap front crashworthiness, headlights, and LATCH ease of use.
Ridgeline's light performance, particularly its high beams, was the lowest point in its safety evaluation. Because LATCH anchors are hard to locate or buried too deep in seats, points were lost for LATCH child seat attachment hardware.
There are no IIHS awards for the Honda Ridgeline, but its standard vehicle-to-vehicle front crash prevention system gets full marks.
It's not uncommon for automakers to not include these driver assistance systems as standard equipment in pickup trucks.
Fuel Economy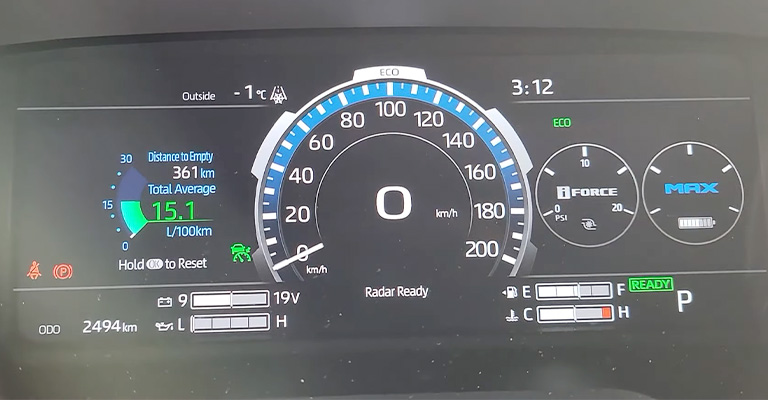 Would you be surprised to learn that the EPA fuel economy rating for the 2022 Honda Ridgeline is identical to the 2023 Ridgeline? How likely is it that you would believe us?
Well, that's true! As far as fuel economy is concerned, both models are essentially the same. With one available powertrain, the second-generation Honda Ridgeline gets 18 mpg in the city, 24 mpg on the highway, and 21 mpg combined.
Black Edition
The Honda Ridgeline Black Edition is the top trim for the 2022 and 2023 models. Featuring an exclusive exterior design, leather interior features, and 18-inch gloss black alloy wheels, this trim features exclusive exterior styling and red ambient LED interior lighting.
As with the third RTL-E trim, the Black Edition Ridgeline comes with all the premium features as well.
How Big Is The Ridgeline?
It's basically the same height and length as other midsize crew cab pickups. The Ford Ranger has a longer wheelbase and less ground clearance (7.6 inches) but is notably wider – by 5.3 inches.
The Ridgeline, however, has a unibody crossover construction, so its similar dimensions don't translate into its interior dimensions.
The cabin of the Ridgeline is far more spacious and comfortable than the Nissan Frontier's. Legroom is most noticeable in rear seats, and the extra width also improves shoulder room.
The Ridgeline also has more interior height than the Toyota Tacoma, which means the seats can be raised higher off the ground, resulting in greater comfort despite a similar amount of headroom.
The Ridgeline has no "extended cab" body style, unlike those offered by most midsize pickup trucks.
Additionally, the bed is only 5 feet 4 inches long, which is similar to crew cab-only pickup trucks (as well as much longer than midsize SUV cargo areas).
Ranger and Colorado cannot be equipped with a longer bed, while Tacoma and Frontier can.
On the other hand, Ridgeline's bed is unique among its competitors. Start with the clever Dual Action tailgate, which drops down like a normal tailgate or swings out like a door.
As well as allowing access to the Ridgeline's other unique feature: a trunk, latter facilitates climbing into the bed or leaning in to grab something.
With a capacity of 7.9 cubic feet, this waterproof compartment fits three medium-sized pieces of luggage, and can be filled with ice or washed out to create a large onboard cooler.
You only need to know that you'll need a lot of ice to do it. A Truck-Bed Audio System, which basically turns the bed into a giant speaker, is available on the top two trim levels. I really like it.
What Is The 2023 Ridgeline's Price?
The starting price for the Sport trim level is $40,095, including the $1,225 destination charge. The base price of the 2022 model-year truck is nearly $2,000 higher.
A Ridgeline is also considerably more expensive than other midsize pickups, but remember that it comes standard with key features that are optional on other trucks, like a crew cab and a V6 engine.
In addition, it has a greater variety of standard equipment. In the Sport we tested, we were totally satisfied with the amount of equipment they provided.
Many would probably consider the price premium acceptable due to the RTL's power front seats, blind-spot warning system, power-sliding rear window, and leather-wrapped steering wheel.
The Black Edition offers blacked-out wheels, trim pieces, and special interior accents for $1,500 more than the other two trim levels.
A heated steering wheel, wireless phone charging, a truck bed power outlet, and integrated navigation are notable equipment upgrades.
What's The Ridgeline Like To Drive?
Any midsize pickup can't compare to the Ridgeline's smooth ride and exceptional handling. Torque-vectoring all-wheel drive improves handling and traction by directing power to each rear wheel.
Because it is a body-on-frame truck, the Ridgeline drives more like a crossover. A Ridgeline is a very civilized pickup, with a firmer ride than a Pilot or Passport.
Final Words
Essentially, you'll be getting the exact same truck as a 2023 model if you can find a 2022 Honda Ridgeline in your desired trim, and you'll likely pay less!
2023 Ridgelines should only be purchased if 2022 models in the trim you want aren't available.
You can still save money by choosing a lower trim 2023 Honda Ridgeline Sport over a higher trim 2022 Honda Ridgeline RTL if you don't want to spend the extra money on a higher trim.