Honda ATVs are best known for efficient fuel consumption. You can select any oil ideal for a four-stroke motorcycle for your ATV.
In addition, it also depends on other factors like the engine you are using or how frequently you go off-road!
Particularly for Honda EX Series, What kind of oil does a 400EX take? After all, the 400EX has gained quite a recognition for its long-lasting performance and toughness.
Today, let's learn about the kind of oil you can use for 400EX and how efficiently you can prepare for the road.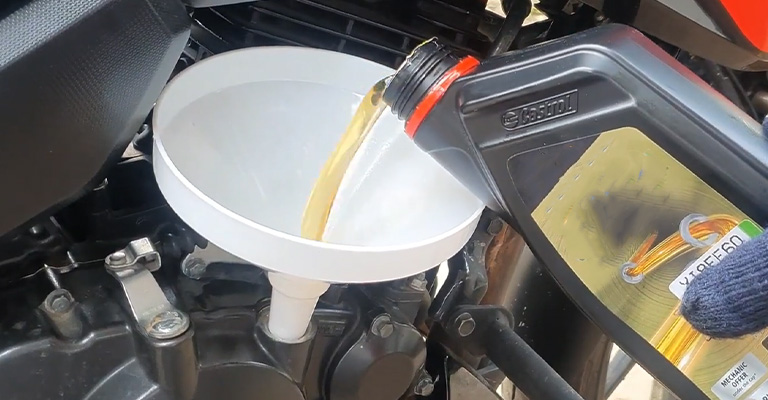 What Kind of Oil Does a 400EX Take?
Honda 400EX is a 28HP ATV with a top speed of 72 MPH. To run this incredibly powerful beast, experts recommend using SAE 10w-40 JASO T903 for the four-stroke single-cylinder engine.
Do not use any random car oil. Genuine car oils bear energy-conserving compounds like molybdenum or graphite. These additives can severely have your clutch slip, or simply damage the clutch in no time sooner.
Without a clue, when using car oil for so long, you might notice a slip in your ATV. When it happens, there is no other way than to replace the 400EX clutch and buy a new one!

That's why, we always advise using quality motorcycle oil for any Honda ATV. And, the JASO T903 turns out to have a global reputation for standards.
What Does 10W-40 Mean?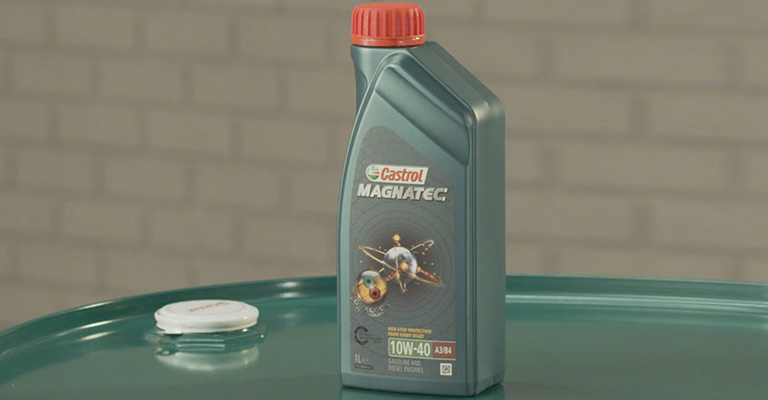 Let's have a breakdown of the oil name here. Here's what the terms mean for the oil you use for 400EX,
10W:
No, 10W is not a watt rating. Here, both 10 and W have different meanings.
The 10 refers to the oil viscosity at low temperatures, particularly during the cold starts.
The "W" stands for winter, and the number 10 before it represents the oil's cold-cranking viscosity or winter viscosity. A lower number means that the oil flows more easily in cold conditions.
Overall, the term 10W indicates how fast oil can circulate through the engine and offer lubrication, even when the engine is cold and thick oil might have trouble flowing.
40:
The number 40, on the other hand, refers to the oil's viscosity at higher operating temperatures.
Here, 40 represents 400EX's oil viscosity at 100° Celsius (212° F) when the engine is running and has reached its normal operating temperature.
Unlike the first number, the higher it is, the better. A higher number means oil maintains its thickness better at higher temperatures, and provides enough protection under hotter weather.
In short, 10W-40 means that this oil has a low-temperature viscosity rating of 10 and a high-temperature viscosity rating of 40.
This goes for the numerical terms. Now, the other part SAE JASO T903 also bears significance. Keep reading to find out.
SAE JASO T903:
The term SAE JASO T903 refers to an industry standard for motorcycle engine oil.
SAE, or the Society of Automotive Engineers, is in charge of developing a classification system based only on oil viscosity. It is a global association with more than 128,000 engineers and technical experts in automotive and commercial vehicles.
JASO stands for Japanese Automotive Standards Organization. The T903 standard focuses on engine oils for 4-stroke engines. Before this standard, other 4-stroke engine oil requirements have been established.
Now you know what SAE 10w-40 JASO T903 means for your oil type.

Ideally, you need an ATV oil that is suitable for a wide range of temperatures. Lubricants that can flow well at cold starts while maintaining appropriate viscosity and protection at higher temperatures.
Should I Use Different Oil for Different Seasons?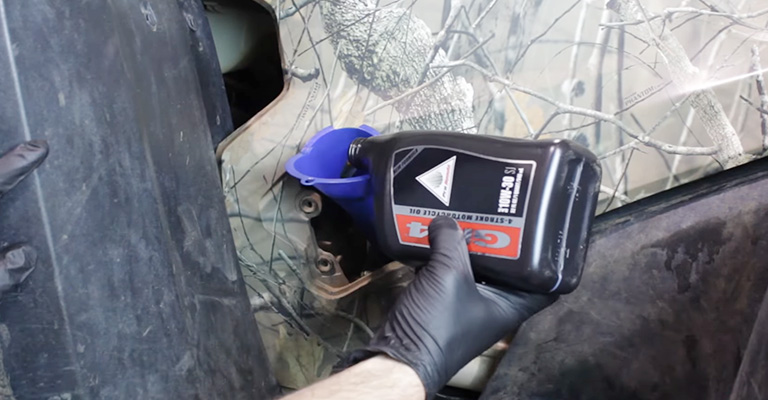 The 10W-40 can adapt to variable temperatures. If you live in an area, where the temperature is from 0°F to 100°F, the 10W-40 can work well up to it.
Even though, some experts believe it's a good practice to use different oil in different seasons.
During the winter, vehicle oil tends to thicken and becomes less effective at flowing during the engine startup.
If you are using the 10W-40, you can let the engine warm up for some time. It will ensure oil spreads better before you take the 400EX for a ride.
You can use 10W-30 in winter. The 10W-30 is thinner and performs better at cold temperatures. However, some riders also prefer 0W-40 for better oil flow in the beginning.
But if you are in Alaska or live in a place with cold, by the expert's suggestions, you should use the SAE 5W-30 oil.
On the other hand, in warm temperatures, oil can become thinner and provide less protection at high operating temperatures.
Don't worry! The 10W-40 can offer better performance up to 100°F (38°C). But if you are highly concerned about the well-being of your ATV, you can use 20W-50, or 15W-50 for regions where the temperature is over 100°F.
Oil type – 20W or 15W protects the 400EX engine while you are driving in the warmest conditions.
Learn More About Oil Types
It's worth noting that developments in the oil industry have promising results. Different oil types can now operate effectively at a variety of temperatures.
Like the 10W-40 we mentioned here, is engineered to deliver solid performance both in winter and summer (within 0°F to 100°F).
It is important to know what the oil terms mean in total. With the provided information, you can better understand the adjustability, adaptability, vehicle performance, and issues that may arise under certain conditions.
Keep in touch with us and we'll come up with useful blogs and articles on Honda ATVs. Also, don't forget to share this article with your friends and other Honda 400EX riders.