Code 61-11 typically refers to a "Power Source Failure for ECU (Low Voltage)" in automotive diagnostics. ECU stands for Engine Control Unit, and it is a critical component in modern vehicles responsible for managing various engine functions.
When the ECU detects a low voltage condition in its power supply, it triggers Code 61-11 to indicate a potential problem. The low voltage can be caused by various factors, such as weak battery, faulty alternator, corroded battery connection, and faulty ECU. 
In a Honda, this code is caused by a dead or low battery. Your SRS system may also be malfunctioning. Airbag sensors or seatbelt buckles can be faulty.
During an accident, you will be protected by the SRS system, which is a supplemental restraint system. You should get anything that has to do with this system inspected and repaired as soon as possible for your safety.
It is important that you get your ECU checked by a Honda dealership if you keep having problems with the SRS system.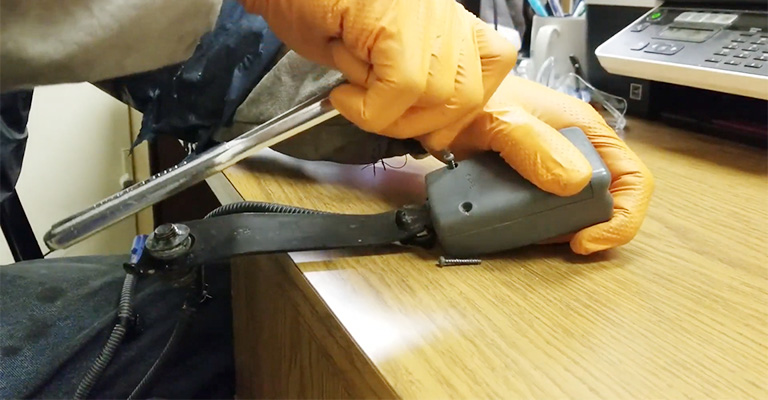 Quick Fix
A dead or low battery is almost always the cause of this code. The vehicle should be fine if there are no other codes, and it does not reset. The battery and charging system should be tested and corrected if necessary.
Code 61-11 Power Source Failure for ECU (Low Voltage) Troubleshooting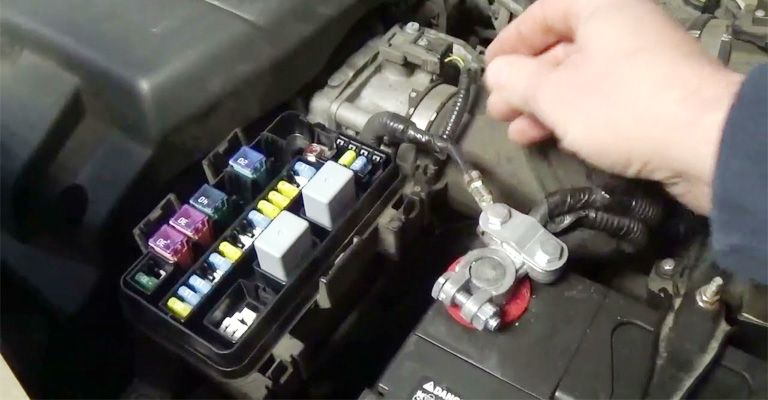 Code 61-11 is a diagnostic trouble code that specifically points to a low-voltage or power problem at the PCM.
The PCM, also known as the Powertrain Control Module, serves as the central control unit responsible for managing the powertrain functions in a vehicle.
Resolving Code 61-11 requires a systematic diagnostic approach, starting with the examination of the battery, battery connections, and the charging system.
Diagnostic Procedure
Start with the Battery: The first step is to inspect the battery itself. Look for any signs of damage or deterioration. Additionally, measure the battery voltage using a voltmeter. If the voltage consistently registers as low, it may be necessary to replace the battery.
Check Battery Connections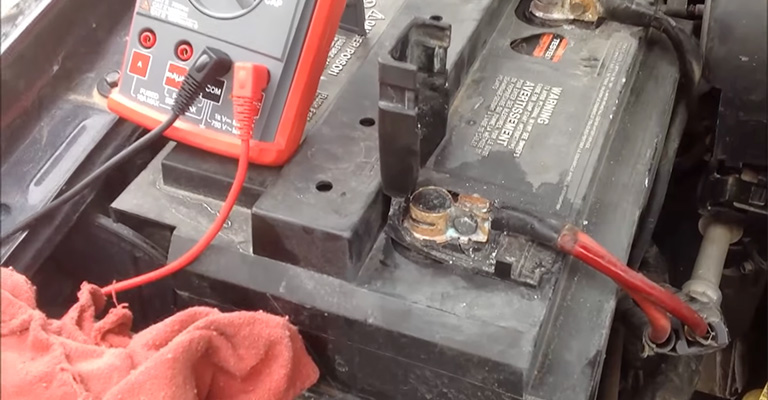 Next, carefully examine all battery connections, including both positive and negative terminals.
Ensure the connections are clean, secure, and free from any corrosion. If any connections are loose, tighten them appropriately. Clean off any corrosion using a battery terminal cleaner or a solution of baking soda and water.
Assess Battery Cables
Inspect the battery cables for any visible signs of damage or wear. Pay close attention to the areas near the terminals where the cables connect to the battery.
If any cables appear frayed or damaged, it is recommended to replace them to ensure proper power delivery.
Evaluate Ground Connections
Verify the condition of the ground connections in your vehicle. Ground connections play a crucial role in maintaining a stable electrical pathway.
Make sure the ground connections are securely fastened and free from any debris or corrosion. If necessary, clean the connections to improve conductivity.
Examine the Charging System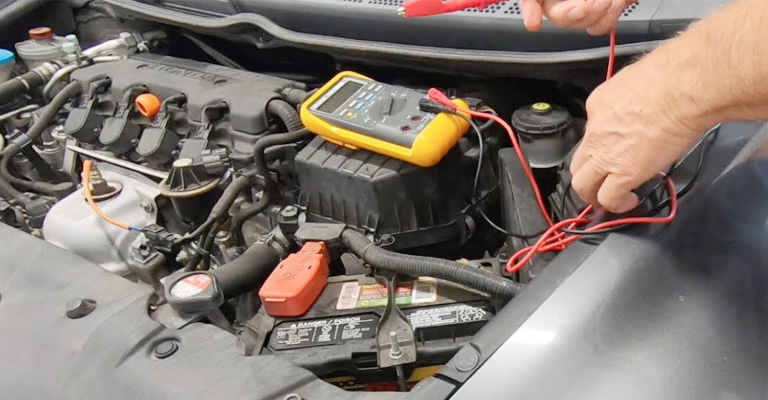 Proceed to test the output voltage of the alternator using a voltmeter. The ideal voltage range should be around 13.5 to 14.5 volts. If the alternator output falls below this range, it may be a sign of a malfunctioning alternator. In such cases, consider replacing the alternator to ensure an adequate power supply to the PCM.
Additional Considerations
Apart from the battery, battery connections, and charging system, there are a few other factors to consider during the diagnostic process for Code 61-11.
Wiring Issues
Inspect the wiring harnesses connected to the PCM for any visible signs of damage or frayed wires.
Damaged or faulty wiring can lead to low voltage or power problems. In case of identified issues, it is crucial to repair or replace the wiring to ensure proper power supply to the PCM.
PCM Malfunction
If all the components mentioned above check out, but the Code 61-11 issue persists, it is possible that the PCM itself may be malfunctioning.
In such instances, it is advisable to consult a professional mechanic or visit a reputable dealership to further diagnose the problem and potentially replace the PCM if necessary.
Conclusion
Code 61-11 indicates a low-voltage or power problem at the PCM, requiring a systematic diagnostic approach.
By starting with the battery and its connections, followed by an assessment of the charging system, you can effectively troubleshoot and resolve this issue.
Additionally, considering wiring issues and potential PCM malfunctions will ensure a comprehensive diagnostic procedure.