The code "61-23" in relation to a Honda vehicle refers to a specific diagnostic trouble code (DTC) stored in the vehicle's computer system.
In this case, the code "61-23" indicates a problem with the modulator control unit's power source, specifically low voltage.
The modulator control unit is an electronic component responsible for controlling various systems in the vehicle, such as the anti-lock braking system (ABS) or traction control.
When the power source to the modulator control unit is detected as having low voltage, it suggests that the unit may not be receiving enough electrical power to operate correctly.
Low voltage can occur due to several reasons, including a weak or failing battery, a faulty alternator, loose or corroded battery connections, or a wiring issue.
It is important to diagnose and address the underlying cause of the low voltage to prevent further damage to the vehicle's electrical system and ensure the proper functioning of the modulator control unit and related systems.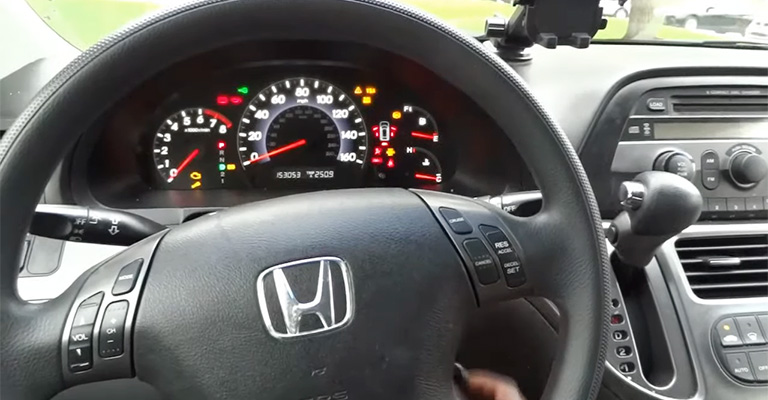 61-23 Modulator Control Unit Power Source Low Voltage Meaning Explained
Providing low-voltage power to the modulator control unit is the primary function of this control unit.
Modulator control units manage and control a variety of electrical components in a vehicle, including engine management systems, transmission control, and anti-lock brake systems (ABS).
In addition to maintaining the overall functionality and efficiency of these systems, the unit provides a stable power supply.
How It Works
In order to power the modulator control unit, the control unit converts the vehicle's battery power into a lower, regulated voltage.
In order to maintain a steady output voltage, transformers, rectifiers, and voltage regulators work together.
The modulator control unit is typically powered by 12 volts, providing the necessary power to manage the various electrical components within the vehicle.
Role in the Vehicle's Electrical System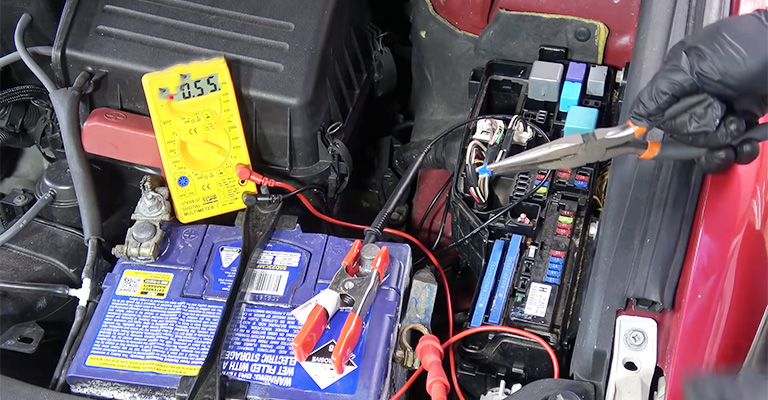 Your vehicle's electrical system depends on it for stability and performance.
By maintaining a consistent power supply, the modulator control unit is able to manage and control the electrical components efficiently. There are a number of issues that may arise from a malfunctioning or low power system, including:
Safety system failures: ABS, for instance, can be compromised by low-power sources, leading to inadequate braking performance or even total failure, posing a risk to the driver and passengers.
Transmission issues: Insufficient power may affect modulator control unit performance, causing gear shifting issues or reduced transmission efficiency.
Erratic engine performance: When the modulator control unit is not provided with enough power, it is unable to effectively manage the engine, leading to poor performance.
A vehicle owner who understands the importance of this unit will be able to recognize potential issues and address them before they escalate into more severe issues.
In order for your vehicle's electrical system to function properly, this component needs to be maintained regularly in order to ensure your safety and the safety of your passengers.
Symptoms of Low Voltage in a Vehicle's Electrical System: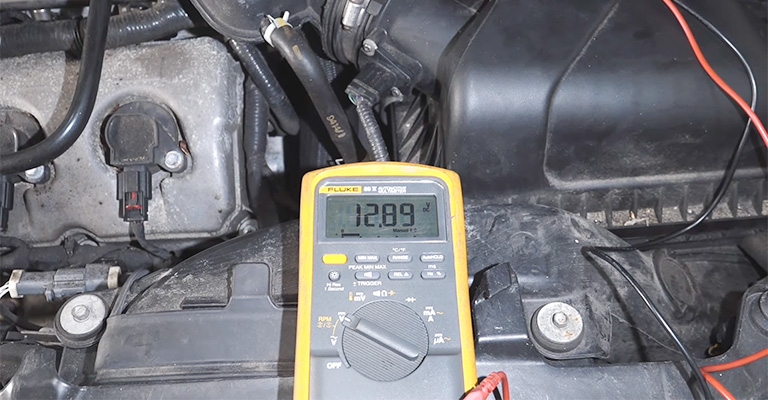 The performance and functionality of a vehicle can be impacted by low voltage in the vehicle's electrical system. Low voltage can cause the following symptoms:
Error codes and warning lights: When there is low voltage in the electrical system, various error codes are displayed or warning lights are illuminated on your dashboard, such as the check engine light, the battery warning light, and other system-specific indicators.
Stalling or rough idling: Low voltage can negatively affect the engine management system and other electronic components, causing stalling, rough idling, or poor performance in general.
Poor battery performance: Low voltage can cause batteries to discharge more quickly than usual or not charge properly, leading to weak or short-lived batteries.
Flickering instrument panel lights or gauges: Low voltage in your vehicle's electrical system could cause the instrument panel lights or gauges to flicker, become erratic, or fail altogether.
Weak or intermittent electrical accessories: Low voltage can cause your vehicle's electrical accessories, such as power windows, radios, and wipers, to malfunction. It is possible to notice slow window movement, poor radio reception, or inconsistent wiper operation.
Dimming headlights and interior lights: If you notice that your headlamps and interior lights are dimmer than usual, it may be due to low voltage. It may not be possible to keep the lights operating at their intended brightness with the reduced power supply.
Difficulty starting the engine: When the voltage is low, starting the engine may be difficult or impossible. If the voltage is too low, the starter motor will not receive enough power to start the engine.
Reduced fuel efficiency: Low voltage can cause suboptimal engine performance, which can result in reduced fuel efficiency.
Diagnosing Low Voltage Issues in a Vehicle's Electrical System: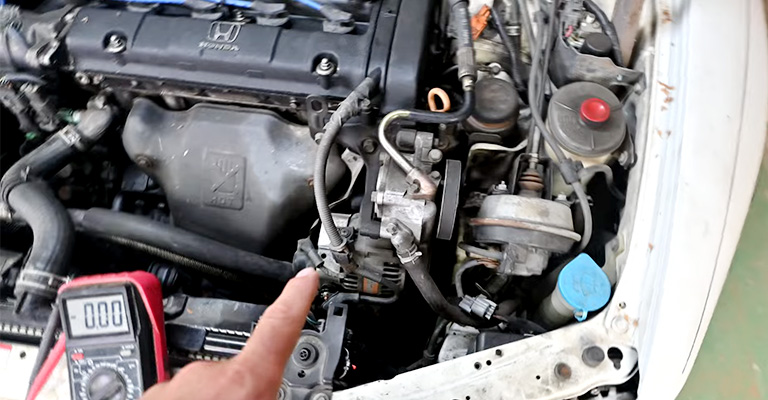 In order to diagnose low voltage problems in a vehicle's electrical system, the root cause must be identified in a systematic manner. Mechanics may use the following steps to diagnose the problem:
Visual Inspection
An initial visual inspection of the battery, wiring, and connections will be performed by the mechanic. Battery terminals, cables, and ground connections may need to be checked.
Battery Test
During a battery test, the voltage, capacity, and ability to hold a charge of the battery are determined. For this purpose, a battery tester or a multimeter can be used. Low voltage may be caused by faulty or near-end-of-life batteries.
Charging System Test
In order to ensure the battery is properly charged, the mechanic will check the charging system, including the alternator and voltage regulator. A running engine is used to test the alternator's output voltage and current. Low voltage can be caused by a faulty alternator or voltage regulator.
Parasitic Drain Test
In order to identify any electrical components or circuits that draw excessive current when the vehicle is off, a parasitic drain test can be conducted. In this test, the current draw is measured using a multimeter or an ammeter.
Checking Fuses and Relays
Since fuses and relays distribute power throughout the vehicle's electrical system, the mechanic will check them for damage or malfunctions.
Wiring and Harness Inspection
Wires and harnesses of the vehicle will be thoroughly inspected for any damaged or corroded wires that might affect the voltage supply to various electrical components.
Diagnostic Trouble Codes (Dtcs)
An engine control module (ECM) or other electronic control unit in the vehicle will be scanned with a diagnostic scan tool by the mechanic. In addition to providing valuable information about the nature of the low voltage problem, these codes can also help pinpoint the cause.
Component-Specific Testing
An additional component-specific test may be performed to identify the source of the low voltage problem, depending on the symptoms and results of the above tests.
Fixing 61-23 Low Voltage Issue
Charge the battery and make sure it is in good condition. The voltage of the battery drops significantly during cranking, causing all sorts of codes, such as this. Delete the code. If the code is not reset, try a new battery.
Final Words
When troubleshooting and repairing electrical issues, keep in mind that it can be a complex and even dangerous process if not done correctly. When in doubt, consult a professional mechanic or the service manual of the vehicle.