If you own a Honda vehicle and have encountered the error code 83-11, you may be facing a PCM (Powertrain Control Module) general malfunction specific to engine faults.
This code can be associated with issues like misfires or low voltage at the PCM. In this blog post, we will explore the symptoms, possible causes, and troubleshooting tips to help you diagnose and resolve the 83-11 error code.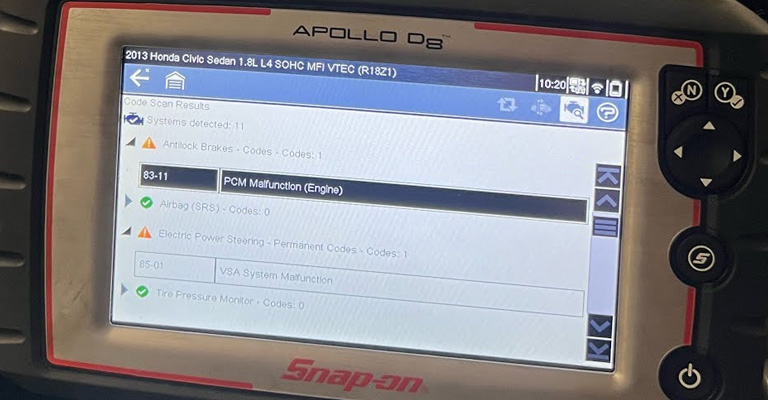 83-11 Honda Code Meaning
Honda error code 83-11 indicates a general malfunction of the PCM (Powertrain Control Module). There may be misfire issues or low voltage at the PCM causing this.
Honda Error Code 83-11 Symptoms
The main noticeable symptom of the PCM general malfunction is the illumination of the Check Engine Light on your Honda's dashboard. This warning light indicates that there is an issue with the engine or its control system.
Engine Performance Issues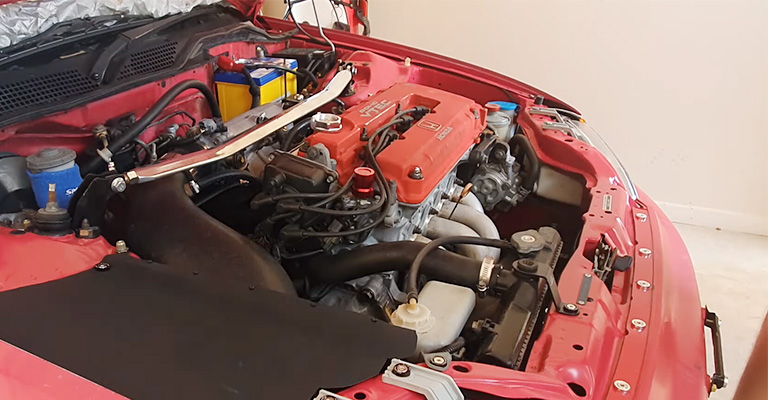 Along with the illuminated Check Engine Light, you might experience various engine performance problems. These can include rough idling, hesitation during acceleration, reduced power, or stalling. The engine may also exhibit abnormal sounds or vibrations.
Transmission Issues
The PCM general malfunction can sometimes impact the transmission's operation. You may notice shifting problems, such as harsh or delayed shifts, erratic gear changes, or the transmission getting stuck in a particular gear.
Cause Of 83-11 Honda Code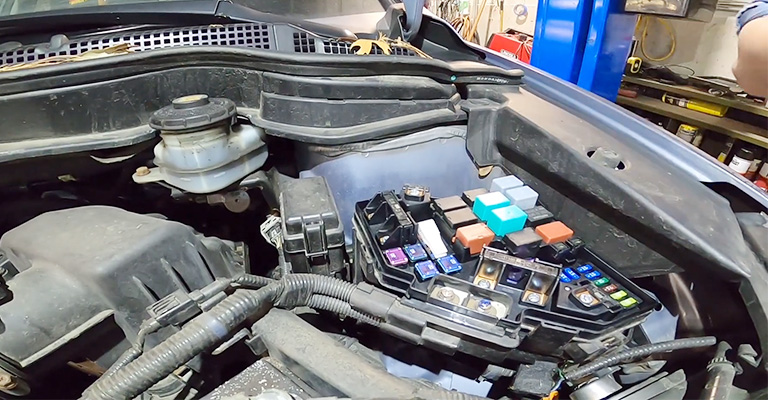 Insufficient voltage can lead to PCM malfunction. A weak or discharged battery might prevent the PCM from operating optimally. This could be due to a faulty battery or poor connections.
Faulty Sensors
The PCM relies on data from various sensors to monitor and control engine functions. A malfunctioning sensor, such as the oxygen sensor, mass airflow sensor, or crankshaft position sensor, can trigger the error code 83-11.
These sensors provide critical information to the PCM for proper fuel delivery, ignition timing, and emission control.
Wiring or Connector Problems
Damaged or corroded wiring harnesses, connectors, or terminals can cause intermittent or unreliable communication between the PCM and various engine components. This can result in the PCM general malfunction and trigger the error code.
PCM Failure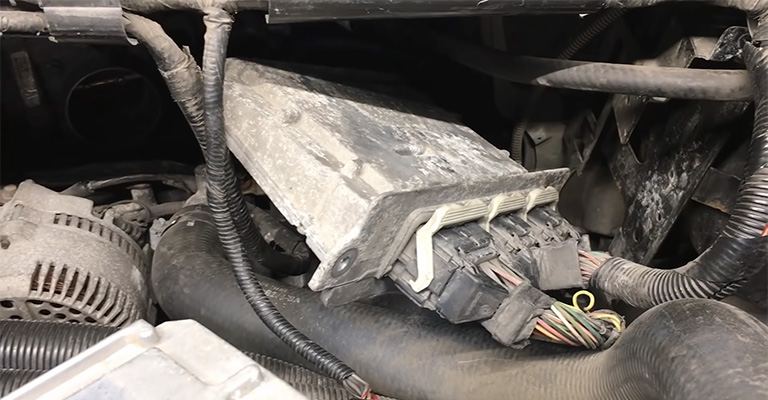 In rare cases, the PCM itself may be faulty or experiencing internal issues. This can occur due to electronic component failure, software glitches, or physical damage.
A malfunctioning PCM can generate error codes like 83-11 and cause various engine-related problems.
Troubleshooting Tips
Battery Voltage Check: Start by checking the battery voltage at rest using a reliable digital multimeter. After the vehicle has been sitting for at least half an hour, measure the voltage across the battery terminals.
A healthy battery should read around 12.6 volts. Anything significantly lower could indicate a battery that is not holding a charge properly.
Alternator Output Test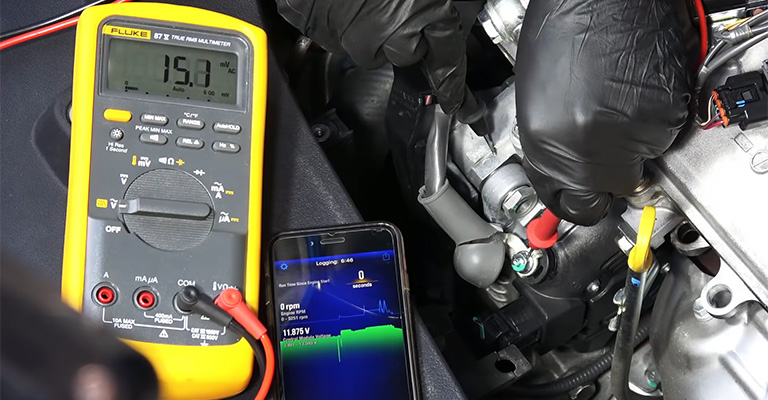 Start the vehicle and measure the voltage again with the engine running. The voltage should be in the range of high 13 to mid 14 volts at idle.
This reading indicates that the alternator is effectively recovering the battery's charge after the initial drain caused by the starter motor.
Battery and Cable Inspection
Inspect the negative battery cable connection, which terminates just forward of the battery on the radiator sheet. Ensure the connection is clean and secure.
For the positive cable, which has connections at the starter motor and the fuse & relay panels under the hood, check for any signs of corrosion or loose connections.
Verify the cable integrity to all points by testing the voltage at the supply side and the specific load-side connections in the under-hood fuse & relay boxes with a load added.
Battery Health Assessment
A weak battery can adversely affect the performance of the alternator. If you suspect a tired or weak battery, consider replacing it, especially if it is around 5 or 6 years old.
Additionally, poor connections can drain charging voltage and shorten battery life. To assess battery health, use a smart charger/maintainer to determine if it can recover well.
You can also check the specific gravity of the fluid in each battery cell after charging and resting to ensure it can hold a charge effectively.
Other Troubleshooting Tips
Use another scan tool to check the PCM for codes. You are only notified by 83-11 when a code in the PGM-FI system has caused the VSA system to stop working. Diagnose a PGM-FI code that may indicate stalling, crankshaft position sensor problems, etc.
Perform a memorization of the steering angle sensor neutral position and the VSA sensor neutral position. There is a good chance this will fix the 81-20, but it is unlikely to be related to the stalling problem.
When the vehicle is operating normally, as well as when it is starting and stalling, check the mass air flow sensor signal. When the engine is warm, you should see about 2.2 g/s, or 1.4 V. At 2,500 RPM, you should see 6.1 g/s and 1.69 V. Clean the mass air flow sensor and check for aftermarket intake accessories.
In a healthy manifold vacuum engine, MAP sensor voltage should be .88-95 volts when idling normally. There may be an issue with engine vacuum, camshaft timing, or valve adjustment if the voltage is too high.
Check the spark strength when the engine stalls. With a fat round screwdriver, you should be able to jump a 1/2-inch gap.
When the engine stalls, try running it on supplemental fuel. Look for + or – 10% in the fuel trims if it starts and runs. Unplug the A/F sensor and see if it continues to run.
Check the engine's mechanical condition, compression, and cylinder leakage if it will not run on supplemental fuel.
Conclusion
The Honda error code 83-11 points to a PCM general malfunction associated with engine faults.
By following the troubleshooting tips mentioned above, you can identify potential causes such as battery voltage issues, poor connections, or a weak battery.
Regularly checking and maintaining battery health, along with ensuring secure and clean cable connections, can help prevent such issues from arising and ensure your Honda runs smoothly.
If the problem persists, it is recommended to consult a qualified technician or visit an authorized Honda service center to further diagnose and resolve the PCM general malfunction.