All-terrain vehicles (ATVs) are best known for their extreme roar off-road.
Different mechanical components build up your ATV and the Clutch system is one of them.
In fact, it is one of the most important components to establish a connection between your hand and the rear wheel. It is also responsible for smooth gear shifting, and efficient power distribution.
However, when you face an issue with the Clutch, it will instantly draw your attention. Because you may seamlessly face trouble starting your ATV.
Is there any way to know beforehand? Of course, there are! Read our article to learn about the top 4 ATV bad clutch symptoms. Today, we are here to tell you how you can figure out whether something is going on with the clutch.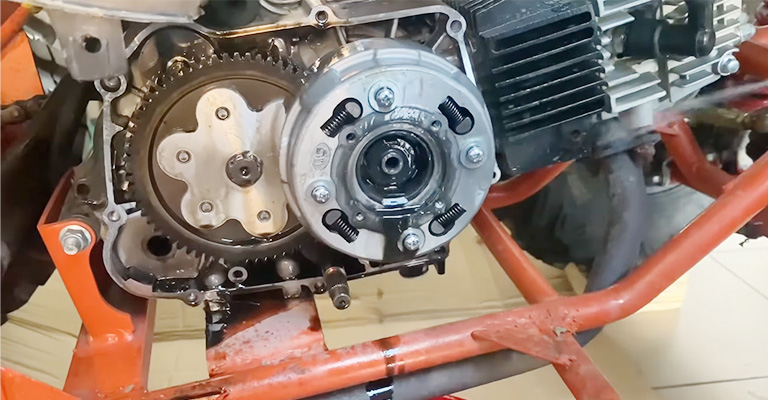 What Does the Clutch Do?
The clutch performs a set of activities for your ATV. Its primary job is to connect and disconnect the engine's rotational power from the rest of the drivetrain.
Since Clutch is available both as an automatic and manual, you have to go for the one that comforts you most.
In the automatic clutch system, you only have to push a button and your ATV will deal with the clutch itself.
When you reduce the RPM, the clutch disengages with the ATV to idle or come to a stop. Here, you don't have to manually control the clutch. An automatic clutch system is available in automatic or semi-automatic ATVs.
The automated clutch system may save you some hassle and you don't have to be a skilled master to drive your ATV. But for better performance and speed, we advise you to go for the manual clutch system.
Here, you can control the clutch lever to engage and disengage the clutch manually. It offers better control over the gear shifting and power delivery, often in favor of skilled riders and difficult terrains.
Now, when an issue arises with the clutch system, you may experience a set of unexpected behavior! Keep reading to find out!
Top 8 ATV Bad Clutch Symptoms
A bad clutch can result in a significant transmission issue. Here are 8 of the most common symptoms we have researched out way out!
1) Slipping Clutch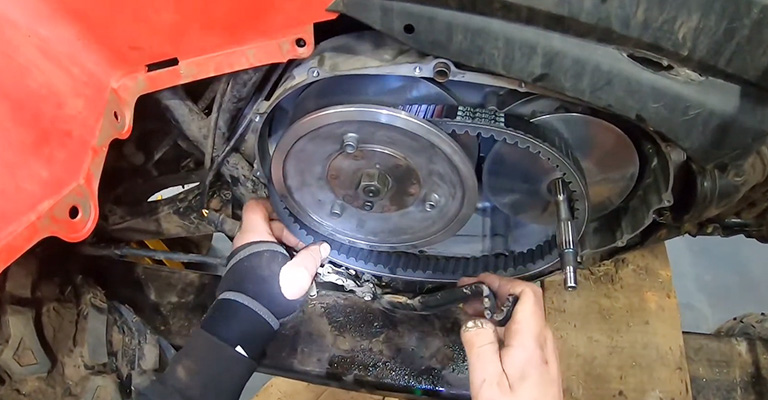 Clutch slippage is the first common symptom you will face with a bad clutch. A clutch slip happens when the clutch fails to engage or maintain a solid connection between the engine and the transmission.
It can significantly result in an increase in the engine's revs without a proportional increase in speed. Ultimately, loss of power is the final output!
Additionally, you may notice your ATV struggle to speed up and maintain speed, especially on inclines or during heavy loads.
Reason Behind:
Upon releasing the clutch lever (either automatically or manually), two plates should (drive and friction) be forced together. When this happens, you know the clutch is working just fine.
Over time, the plates can wear out and slip beside each other without grabbing. It can ultimately hamper the transfer of energy from the ATV engine to the transmission.
However, no matter how carefully you operate your ATV, clutch slippage is unavoidable. You just have to look for the symptom and solve it.
2) Unusual Noise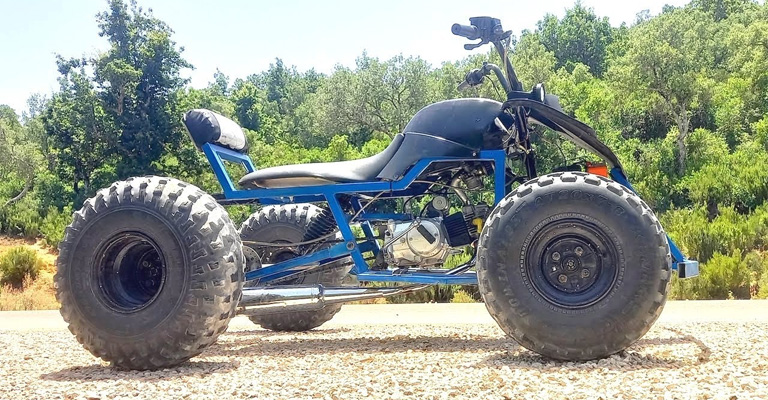 Your ATV with a bad clutch can generate different unusual noises. It can include grinding, rattling, clunking, or squealing while trying to engage the clutch.
It's important that you pay attention to these noises. It can help you identify potential problems and address them before they escalate into more severe damage.
If you often take the noises lightly, you may end up with an ATV that completely fails to start.
Reasons Behind:
It's not just only one! Different noises can indicate different kinds of issues. Take a look,
I) Grinding Noise: It often happens when the clutch plates don't attach properly. You hear a grinding noise from the clutch system.
When your ATV generates grinding noise, go through the clutch components and figure out if any of the plates are damaged enough to restore or replace.
II) Rattling Noise: It is the second most common noise you will have coming from your ATV. Any loose components such as the springs, bolts, or plates in the clutch assembly can result in a rattling sound.
You can have an easy solution for the rattling noise. Carefully look for the loose part and tighten it as needed.

III) Squealing Noise: It often indicates a worn-out friction material on the clutch plates. It happens when the friction material becomes too smooth, reducing the ability to grip effectively.
If you are going for a replacement, make sure to clean the clutch system thoroughly during the replacement process.
IV) Clunking Noise: On the other hand, the clunking noise can be the result of a damaged clutch linkage or clutch basket. You can have the linkage or basket for a proper breakthrough.
3) Bad Smell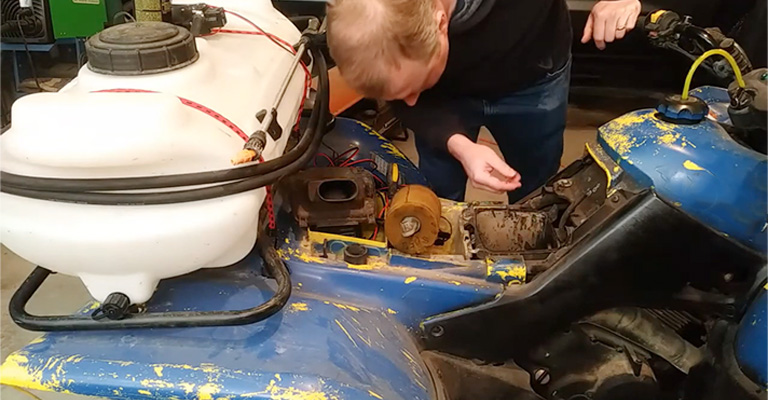 You may also smell a terrible burning smell coming from your ATV. Sometimes, it can be so intense that you would want to throw up!
Most of the time, you can identify the problem after uncovering the clutch. It may not be as easy as it seems to solve by repairing the clutch cable.
Reasons Behind,
The poor odor can be the result of a few factors,
When the clutch warms up excessively and burns the clutch components like the friction plates, you will have this poor smell. You can even notice the heat marks on the drive plates.
It often leaves a heat mark on the friction plates. To resolve the issue, you can follow the owner's manual and recheck the plates peripherally.
5) Jerky Clutch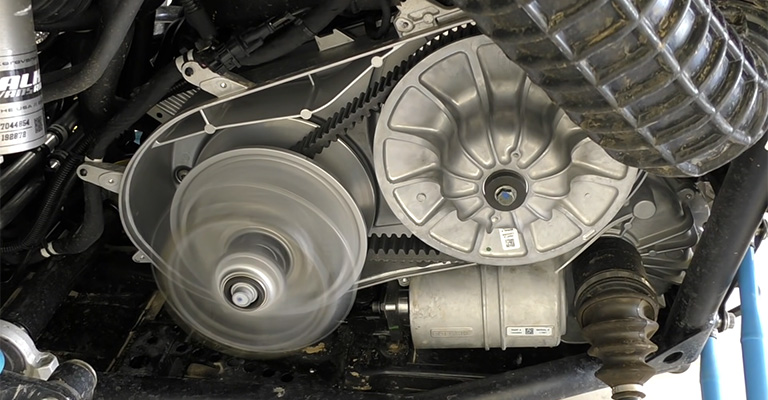 If the clutch is already out of service, the clutch lever may feel lumpy while trying to engage or disengage it. You may ultimately end up with a jerky lever.
Reasons Behind,
A jerky lever means that the clutch basket or the inner hub is in trouble. The stock clutch basket is most like made of diecast aluminum. It is lighter but relatively fragile.
When molded, it leaves a lot of voids, pores, particles, and flaws. The elements in the diecast aluminum are not securely linked. It often tires the clutch basket and gets it out of service.
Last Words
Here are some of the common ATV bad clutch symptoms you might often face with your ATV.
However, remember that not all the symptoms are serious. Some may require gentle attention while you can't ignore most of them.
Plus, you can't resolve all the issues alone. We advise you to seek professional help when things are more than just DIY solutions.
Keep an eye on our blog section. We provide regular and useful tips on your favorite ATV.
Feel free to share our article with others who are confused about the bad clutch symptoms.