The B-series engines from Honda are broadly regarded as some of the finest four-cylinder engines ever manufactured. The B18 and B20 – two of the B-series' big hitters are frequently mentioned for their efficiency and dependability.
Due to their similar features and close resemblance in power outputs and dimensions, they are frequently compared and swapped.
Nevertheless, they still have some differences, and if you are interested in the B18 vs. B20, guess what? You are in the right place!
So, here in this blog, we'll give you the ultimate differences to aid you in picking your best B-series engine!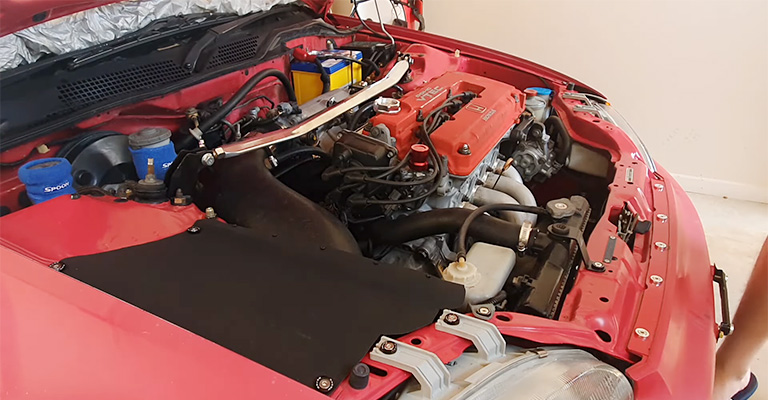 B18 vs B20: Quick Review Table
Have you got time on hand? If not, there's no need to worry; all the relevant information that could help you make a decision is included in this table.
| | | |
| --- | --- | --- |
| Specifications | Honda B18 engine | Honda B20 engine |
| Production Run | 1990 – 2001 | 1995 – 2002 |
| Block Materials of Cylinder | Aluminum | Aluminum |
| Valvetrain | DOHC, four valves per cylinder | Same as the B18 engine series |
| Head Materials of Cylinder | Aluminum | Aluminum |
| Bore | 81 mm | 84 mm |
| Stroke | 87.2 mm | 89 mm |
| Compression Ratio | 11.1 | 8.8 to 9.6 |
| Displacement | 1.8 L | 2.0 L |
| Maximum HP | 200 HP at 8,200 RPM | 150 HP at 6,300 RPM |
| Weight | 403 lbs | 320 lbs |
| Maximum Torque | 129 lb-ft at 7,500 RPM | 135 lb-ft at 4,500 RPM |
Which Is Better? The B18 or the Honda B20
Both engines have specific benefits and drawbacks but are common options for performance aficionados wishing to customize their Hondas. Let's get to know them one by one!
Honda B18 Engine
The Honda B18 is a 1.8-liter straight-four gasoline engine with naturally aspirated combustion accessible from 1990 to 2001. The Acura Integra, a luxury car, received the formal debut of the B18 engine.
Moreover, the cylinder head and block of B18 are made from aluminum, and the walls are made of cast iron to make the block stronger. The initial productions of B18s are SOHC.
However, later on, DOHC heads were included with 16 valves. Each cylinder has four valves, of which two are for exhaust and two are for intake.
The power-to-weight ratio of B18 engines is quite good; their weight is equal to the power they can generate. That's not all; the B18s can have 178 horsepower at 7,600 RPM and 128 lb-ft of torque without a turbocharger.
They have the VTEC technology as well, which activates at 5,700 RPM. Depending on the intended market and need, the B18 comes in multiple variations.
B18A1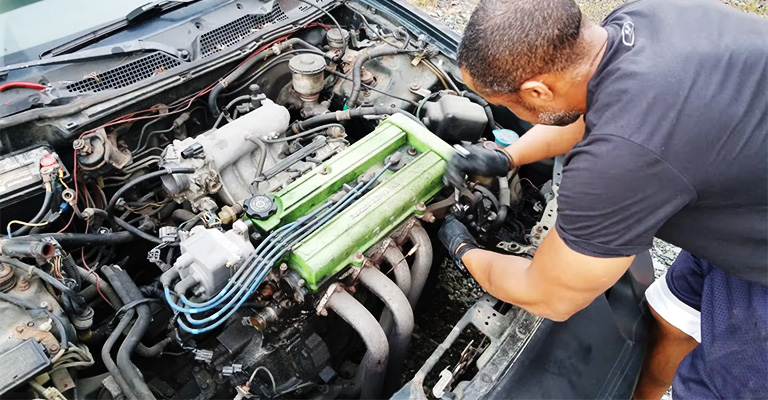 The B18A1 of Acura was the earliest and first-generation version of the B18 engine on the market. It does not have a variable valve timing (VTEC) system but a programmed system for fuel injection.
Plus, it has a compression rate of 9.2 and can generate 132 horsepower and 121 lb-ft of torque.
It can be found in the 1994-2001 Integra, the JDM variant of the Honda Integra from 1993 to 1994, and the JDM version of the Honda Domani from 1992 to 1996.
And it's worth noting that Honda unveiled the B18B2, a B18 version made exclusively for the Australian market.
B18B3 & B18B4
The Honda B18B3 variant was made specially for Middle East countries and the South African region.
This variant was available in the Honda Civic model. It had a rating of 123 lb-ft of torque and 143 horsepower.
On the other hand, a torque of 126 lb-ft and a horsepower of 140 was added to the B18B4 engine. Both of them have a 9.2 compression rating.
B18C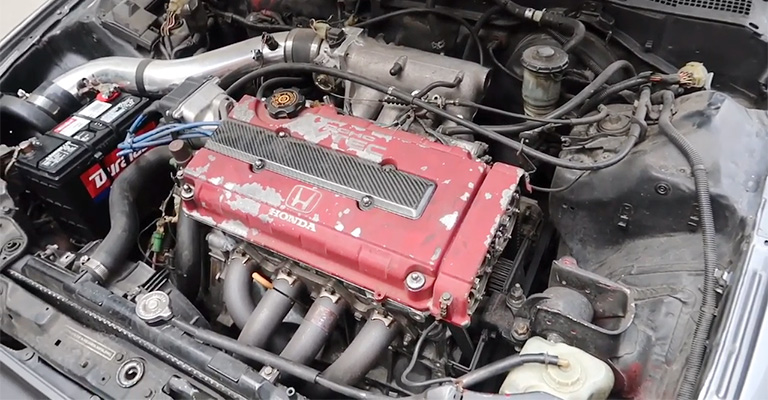 The B18C is the most prevalent and well-liked variant of the B18 engine. B18C engine can generate a horsepower of 197, a torque of 131 lb-ft with a higher compression rate of 11.1.
Honda also makes a sporty variant of B18C known as the B18C Type R. The B18C2 was developed for the Australian continent market, the B18C3 for Asia, and the B18C4 for Europe.
Honda B20 Engine
In addition to being the largest in the B-series family, the B20 is also naturally aspirated. This series can produce 126 horsepower at 5,400 RPM, a torque of 133 lb-ft at 4,800 RPM, and an 8.8 compression rating.
The engine was seen in the Honda CR-V, the JDM and USDM variant, JDM Orthia, and S-MX.
The next launch of this series was between 1999 to 2001, a non-VTEC and was named B20B8. This variant was found in the USDM CR-V and on the Honda Orthia and could generate a horsepower of 150 at 6,200 RPM and a torque of 140 lb-ft at 5,500 RPM.
B18 Vs B20: Key Differences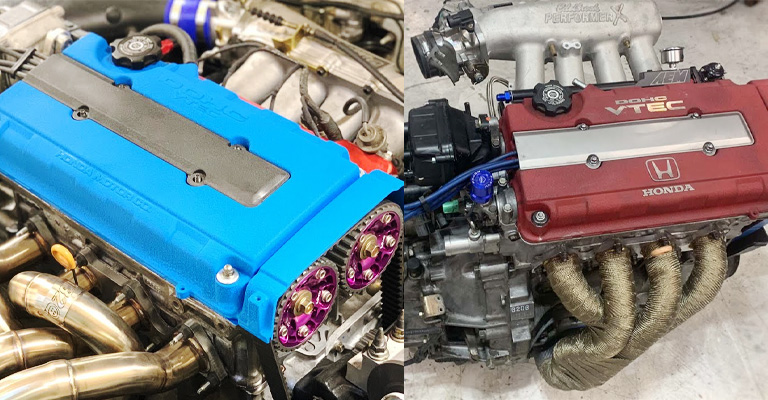 Here are some significant points that you can consider to differentiate between these two heavyweights from the B series.
Engine Capability
The B18 can handle much power in comparison to B20. Moreover, the B18 engines' VTEC integration makes them more effective at higher RPMs and speeds.
For instance, 300 horsepower or something equivalent might be hard for a B20 engine to reach in its stock state. As a result, you may need to switch to VTEC. Therefore, in this segment, B18 will undoubtedly take the upper hand over B20.
Engine-Related Concerns
The engines are nearly identical when you consider their respective ages. However, compared to the B18 and other B-series engines, B20s are much more dependable.
To extend the lifespan of your vehicle's engine, use premium engine oil and perform regular maintenance.
Peak Torque
It is often claimed that B20 is slightly more potent than B18. B20 outperforms B18 in terms of BHP, RPM, and torque. High sensitivity is shared by both B18 and B20, although B20's smoothness gives it a slight edge over B18.
Bottom Line
Both engines have immense potential, and each has a place to outpace another. There are a few differences between B18 & B20, so they can be hard to tell apart.
You can go for any of these two, but remember the priorities, purpose, and overall performance you expect. These engine series resonate with each other.
Nevertheless, B18 tends to fully use its engine's capabilities, increasing power, torque, and basic satisfaction.