The Exhaust Gas Recirculation (EGR) system is a crucial component in the modern-day internal combustion engine that helps reduce emissions and improve fuel efficiency.
The EGR valve is an essential part of the EGR system that controls the flow of exhaust gases into the engine. However, over time, the EGR valve may develop problems that can affect the performance and efficiency of your vehicle.
When the EGR valve malfunctions, it can cause a range of symptoms that can affect the overall performance of your vehicle.
Some of the common bad EGR valve symptoms include engine stalling, rough idling, decreased fuel efficiency, check engine light illuminating, and engine knocking.
These symptoms can make it challenging to drive your vehicle and affect the engine's lifespan if not addressed promptly.
If you suspect your vehicle's EGR valve is faulty, it's essential to identify the symptoms and take appropriate measures to fix the problem.
Countries and cities with strict emissions regulations require the EGR valve to help regulate exhaust emissions.
How does it function, and what happens when it doesn't? This post explores the main reasons for the importance of the EGR valve and the most common symptoms of a defective one.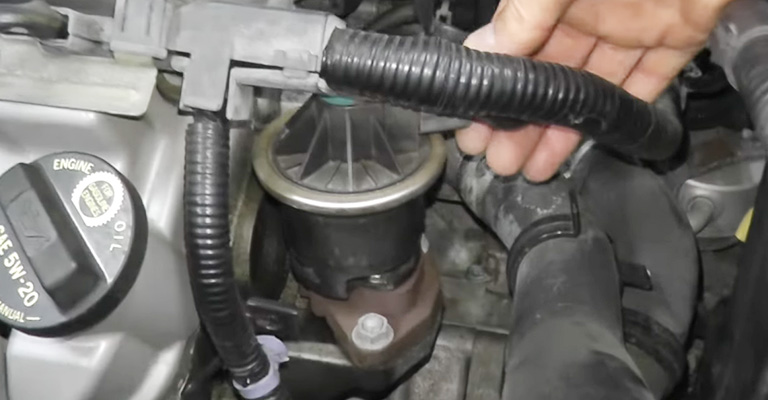 Importance Of The EGR Valve
Combustion must be carried out in your car by drawing in fresh air (mainly nitrogen and a bit of oxygen) from outside. The air and fuel combine in the combustion chamber, where temperatures reach over 1370°C.
At such high temperatures, inert nitrogen naturally burns, creating oxides of nitrogen (NOx). Automobile emissions cause some health problems, such as respiratory problems, particularly NOx.
When you release exhaust gases from your vehicle, your exhaust gases should be cooled before being emitted. This is accomplished by recirculating the exhaust gases through the combustion chamber.
This reduces the temperature inside the combustion chamber, which reduces NOx emissions. EGR valves make it easy to increase vehicle efficiency by passing exhaust gases through them, while closed valves prevent exhaust gases from passing through them.
On first starting, the valve remains closed, and the engine runs in closed mode. Once the engine operates at its operating temperature, the valve gradually opens but closes as you slow down or stop.
It is continuously done throughout your journey to ensure that recirculation only happens when the car is at an average operating temperature. Using this method ensures that the car operates efficiently and emits fewer emissions.
Electronically controlled and vacuum operated EGR valves are the two types. Vehicles older than 20 years often have vacuum operated EGR valves.
It is a straightforward system that utilizes a vacuum to switch the EGR valve from closed to open. A computer-controlled solenoid often regulates the vacuum.
Today, most cars use electronically controlled EGRs controlled by the engine control module (ECM). ECMs receive inputs from several sensors throughout a vehicle to determine the optimal position of the EGR valve.
What Are The Symptoms Of A Failing EGR Valve?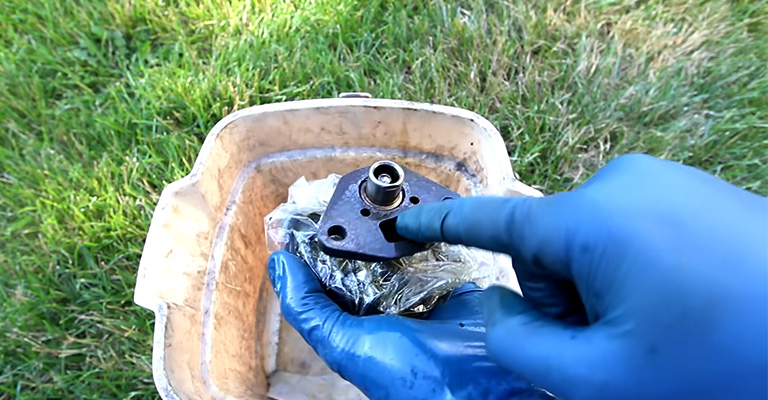 It can increase power output, reduce acceleration, and decrease fuel efficiency if the EGR valve fails, causing problems with the flow and operation of the EGR system.
Additionally, vehicle emissions can increase due to it. Fuel particles and carbon deposits can build up and cause EGR valves to become stuck open or closed.
You need long, fast journeys for your EGR valve to work correctly since longer, faster journeys allow heat to get to the engine so carbon deposits can be expelled. It is possible to accumulate these deposits under urban driving conditions.
It is essential to understand the symptoms of an EGR valve that can vary from engine to engine. However, the most common symptoms are as follows:
Your Engine Has A Rough Idle
During the start-up process or during brief stops (e.g., low engine speeds with a warmed-up engine), a rough idle can be caused when the EGR is constantly open, and exhaust gases are flowing into the intake system.
You Hear Knocking Noises Coming From The Engine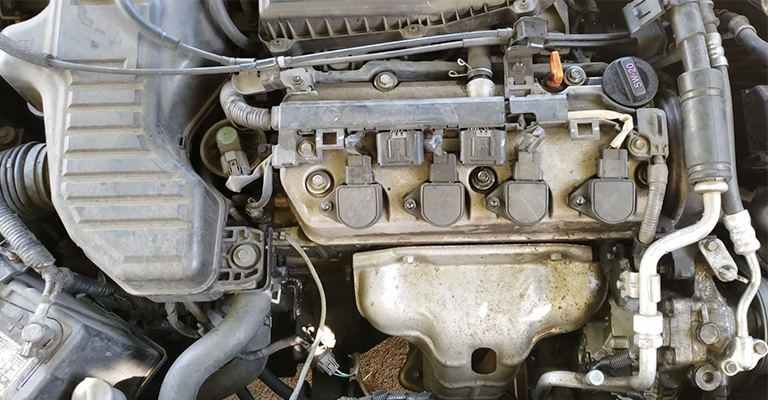 An engine with the EGR closed continuously can make knocking noises. At low rpm, the fuel ignites early due to the high temperature, which meets the fuel early when it is heated up. Also, detonations are common, as a second ignition can happen after the normal ignition.
Your Car Produces More Emissions
The EGR valve will not function properly if you are causing more emissions to be released. The temperature in the engine is lowered when the valve is stuck open, so all the fuel cannot burn.
Tailpipe emissions will be higher due to the increased amount of unburned hydrocarbon gasses. If your valve is always closed, you will produce excessive NOx gas, as the combustion chamber will be exposed to high temperatures.
Your Engine Management Light Stays On
An issue with the EGR valve may cause the engine management light to remain on in your vehicle. There is a possibility that this could be caused by a continuously closed or constantly open EGR.
There is, however, the caveat that normally, the EGR valve begins to degrade before it fails completely, and the engine management system may not detect it until it does. Thus, it is necessary to pay attention to the other signs and symptoms listed.
You Can Smell Fuel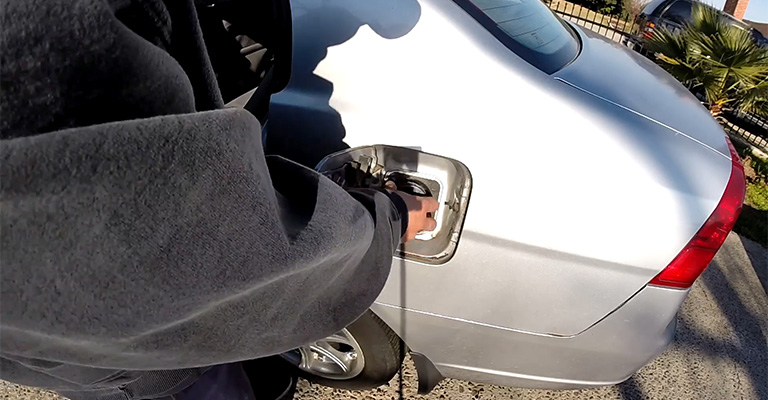 In high-revving engines, fuel is not burned fully at low revs, so if exhaust gases flow continuously into the intake manifold, you can smell fuel. This causes a significant increase in the number of hydrocarbon gasses emitted from the tailpipe.
Your Car Frequently Stalls When Idling
It is most likely that stalling happens when the EGR valve is continuously open and continuously letting exhaust gas into the EGR system.
You Have Increased Fuel Consumption
Constantly opening the valve causes increased fuel consumption. Because the temperature is lower, fuel does not burn as efficiently as it should because it does not burn at its optimal temperature.
Your Car Has Poor Performance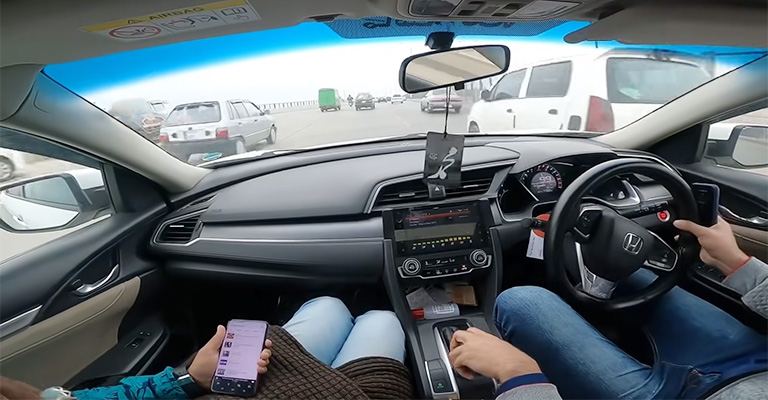 It is possible to perform poorly when a valve is open or closed. An incorrectly functioning EGR valve can adversely affect your vehicle's performance.
Common DTCs Related to the EGR System or Valve
If a problem is detected in the EGR system on some models of vehicles, the check engine light (CEL) will illuminate.
Ensure the EGR valve is responsive and, if necessary, the rest of the system is working correctly if you find any of the following diagnostic trouble codes (DTCs).
P0400: Problem with exhaust gas recirculation (EGR). Ensure the EGR valve, hose, or electrical connections are working.
P0401: Insufficient exhaust gas recirculation flow. Check the EGR valve and possibly clogged EGR ports or passages.
P0402: Overrecirculation of exhaust gases. Ensure the EGR valve isn't stuck open, check for an electrical short in a related part, and check the hoses in the system for any misrouted parts.
What To Do If The EGR Valve Is Dirty?
Sometimes, an EGR valve is only very dirty and not necessarily damaged.
The much cheaper cleaning option is available in this case as well, so we can avoid replacement as well.
A specific EGR valve cleaner is required if you want to clean the EGR valve on your car. It is possible to find several versions of the product on the market, some suitable for diesel engines and others for petrol engines.
Physical stores, as well as online accessory shops, sell the EGR valve cleaner. It usually costs between 15-20 euros to purchase a cleaner.
Cleaning the EGR valves with an EGR valve cleaner removes dirt, scale, and exhaust residue from the valves. It's great because you don't even have to remove a single screw, the cleaner acts as a closed loop, reducing costs.
Using the cleaner also reduces fuel consumption and improves performance by restoring normal exhaust gas flow. Aside from reducing the residual smoke that usually comes from the muffler, the cleaner also increases the airflow.
EGR Valve Replacement Cost
In general, you can expect the cost of replacing an EGR valve to be between $225 and $800, depending on your vehicle and where you have it repaired. A good estimate is that the EGR valve will cost $150 to $400, while labor will cost $75 to $400.
If the valve cannot be cleaned, before you replace it, try cleaning it first. Using a wire brush, scrub the EGR valve sprayed with carb cleaner after you remove it. Hopefully, this will work, and you can save yourself a few hundred bucks!
However, if you target your problem to the EGR valve and cleaning, this does not work. I have some good news and some bad news to share. The good news is it's straightforward to replace, even with a bit of technical knowledge. Sadly, purchasing the valve itself is more expensive for such a small part.
It is possible to find an aftermarket EGR valve for some vehicles for around $50; it is more typical to find one for $150 to $400. Generally, OEM replacement parts cost between $250 and 600, so be prepared to spend more.
A mechanic usually charges between $75 and $400 to replace the part for you. While you can save a little money when you do it yourself, the majority of the cost will still be on you.
Final Words
A failure of the EGR valve can also lead to engine performance problems from other parts of the system.
Several components may be faulty; for instance, defective spark plugs, spark plug wires, fuel filters, fuel pump regulators, or engine sensors.
Listed below are a few of the most common problems:
The cause of rough idle could also be a faulty ignition coil, a vacuum leak, or a failing ignition system.
Low fuel pressure, a clogged fuel injector, a leaking head gasket, or a vacuum leak could cause an increase in NOx.
Several factors can lead to increased hydrocarbon emissions, including a leaking fuel injector, improper injection timing, poor cylinder compression, and a malfunctioning oxygen sensor.
It is extremely important to get your vehicle checked out by a qualified mechanic if your vehicle demonstrates any of the symptoms mentioned above and you suspect the valve is faulty. A proper diagnosis can be made of EGR faults using the correct diagnostic equipment.