The throwout bearing, also known as the clutch release bearing, is a small cylindrical bearing that sits between the clutch fork and the pressure plate. When it starts to fail, it can cause a range of issues that can be both annoying and dangerous
So, what are the bad throw-out-bearing symptoms? There are a couple of reasons why bearing failure occurs. But the most common one is a grinding or squealing noise when you shift gears or face difficulty shifting gears.
It has the potential to trigger a slew of issues. Here we will go through each and every symptom of bad bearings in detail, as well as how to avoid these issues and why they occur. Stay tuned and follow up on the post.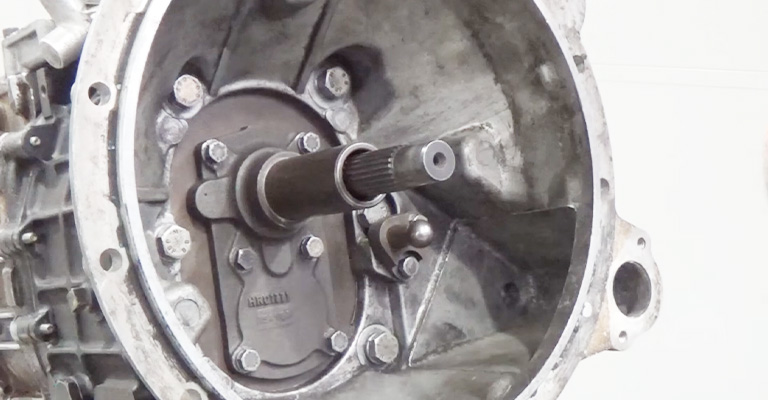 What Are The Symptoms Of A Bad Throwout Bearing?
As mentioned before, there are a few symptoms considering which you may determine your throwout bearing is facing a problem. Let's have a look at the symptoms below.
Grinding Noise
Shifting gears while hearing a grinding or screaming sound is the most typical sign of a faulty throw-out bearing. The gears grind against one another as a result of the bearing failing to separate the clutch from the flywheel properly.
Improper Shifting Gear Behavior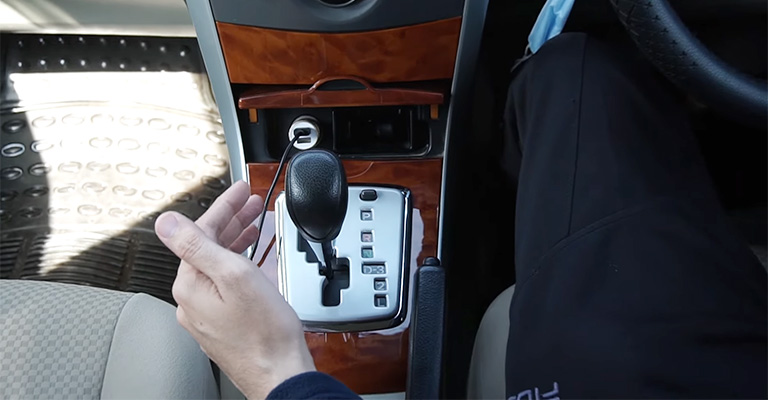 Shifting gears is another typical indicator of a faulty throw-out bearing. This might be due to the bearing not moving smoothly. And that makes it more difficult to engage and release the clutch.
You may also notice a clutch pedal that is "sticky" or difficult to push. This can be caused by the bearing failing to move properly, putting excessive strain on the pedal.
Reduced Acceleration
A failing throw-out bearing can also cause problems with your car's performance. You might notice a decrease in acceleration or difficulty maintaining speeds when driving. This is because the bearing is not allowing the gears to shift smoothly, which can affect your car's power.
Aside from these symptoms, you may detect a burning smell emanating from the clutch area. This can occur as a result of the clutch sliding or the throw-out bearing failing, causing the clutch to overheat.
If you sense a burning smell, you should pull over immediately and get the situation checked out by a professional.
What Causes a Bad Throwout Bearing?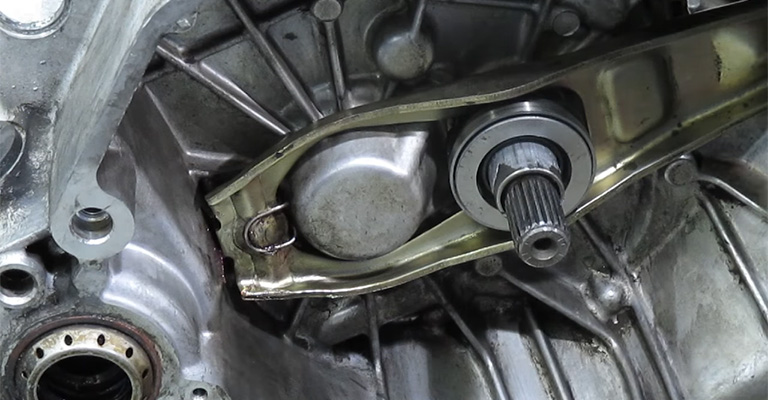 A faulty throw-out bearing can be caused by a number of factors. If you see any of these signs in your vehicle, you may be certain that your engine friend is experiencing an issue.
There are a few common causes of a bad throw-out bearing:
Wear and Tear
Normal use might cause the bearing to become worn or damaged over time, leading it to fail. This is the most prevalent reason for a faulty throwout bearing.
Improper Installation or Maintenance
If the bearing is not installed correctly or is not properly lubricated, it can cause problems. It's important to follow proper maintenance guidelines and have a professional mechanic install the bearing to avoid these issues.
Excessive Heat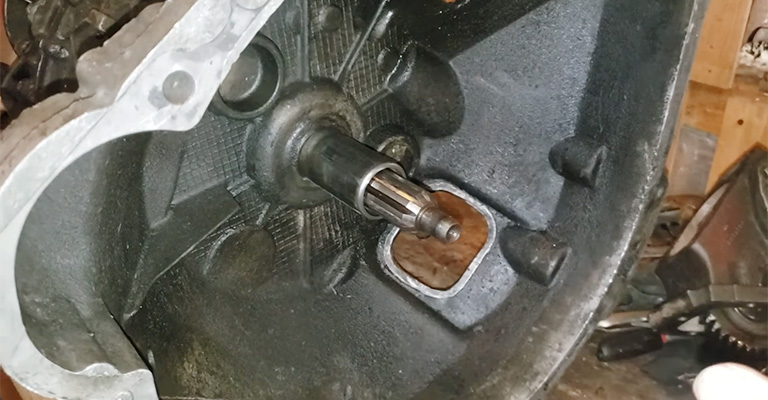 When exposed to high temperatures for a lengthy period of time, the bearing might become damaged and fail. This can be caused by using the incorrect oil, failing to keep the oil level at the right level, or driving excessively, placing more strain on the bearing.
Avoid Aggressive Driving
Avoiding aggressive driving practices like quick starts and stops and rapid gear changes is also a good idea. The bearing may be subjected to more stress as a result, raising the possibility of failure.
By understanding these common causes of a bad throw-out bearing, you can take steps to prevent the problem and keep your car running smoothly.
How Can You Prevent a Bad Throw-out Bearing?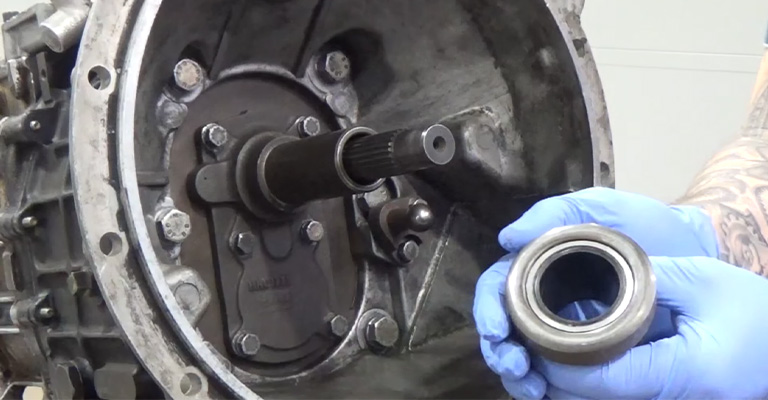 There are a few things you can do to prevent a bad throw-out bearing. If you know about prevention earlier, it might be good for you.
First and foremost, it's important to have regular maintenance performed on your car. This includes

Checking and replacing the throw-out bearing as needed
To use the correct type of oil
Keep the oil level at the proper level. Using the wrong type of oil or not keeping the oil level at the proper level can cause excessive heat and wear on the bearing.

Along with regular maintenance, it's crucial to pay attention to your driving.
Do not overburden your vehicle or use it to transport large goods as this may put additional stress on the throw-out bearing.
How to Fix a Bad Throw-out Bearing?
If you suspect you have a bad throw-out bearing, it's important to get it fixed as soon as possible. Ignoring the problem can lead to more serious and expensive issues down the road.
To fix a bad throw-out bearing, you'll need to replace the entire clutch assembly, which can be a labor-intensive process. It's usually best to have a professional mechanic handle the repair to ensure it's done correctly. Follow the process below.
Step 1: Separating the Transmission
The first step in fixing a bad throw-out bearing is to remove the transmission from the car. This typically involves disconnecting the transmission from the engine, removing the drive shaft, and separating the transmission from the rest of the car.
Step 2: Remove the Clutch Assembly
Once the transmission is out of the car, the mechanic can remove the clutch assembly and inspect the throw-out bearing. If the bearing is damaged or worn, it will need to be replaced.
Step 3: Replace the Clutch Assembly
Replacing the throw-out bearing typically involves replacing the entire clutch assembly, including the pressure plate, the clutch disc, and the flywheel. The mechanic will also need to inspect the transmission and other components for any damage caused by the failing bearing.
Once the new clutch assembly is installed, the transmission can be reassembled and reinstalled in the car.
FAQs
If you still have some questions regarding bad throw-bearing symptoms, have a look at this section.
Q: Can a bad throw-out bearing cause a car to shake?
Certainly, especially when changing gears, a poor throw-out bearing may make a car tremble. This is because the bearing prevents the gears from shifting smoothly, vibrating the automobile.
Q: Can a bad throw-out bearing cause a clutch to fail?
Yes, a clutch can fail due to a defective throw-out bearing. When the throw-out bearing isn't working properly, the clutch may slide or fail. It aids in engaging and disengaging the clutch.
Q: Is it dangerous to drive with a bad throw-out bearing?
It's generally not safe to drive with a bad throw-out bearing, especially if you're experiencing problems shifting gears or difficulty accelerating.
Conclusion
Bad throw-out bearing symptoms are many. We have discussed the most common throw – out bearing symptoms in this article. As it is associated with shift gear, monitoring your shifting gear quickly might be quite helpful for you.
Overall, it is common to happen. Bad throw bearing is possible to prevent if you drive safely and take necessary precautions earlier. Also, knowing why it is also caused will save you time and most importantly, mental pressure.