It's usually because the alternator isn't providing enough power to the battery that the battery light comes on when accelerating hard.
Alternator belts that are loose or damaged, faulty alternators and batteries that fail can contribute to this problem. Therefore, it is important to pull over immediately if your battery light comes on while driving.
How Can I Find Out Why The Battery Light Comes On When Hard Accelerating?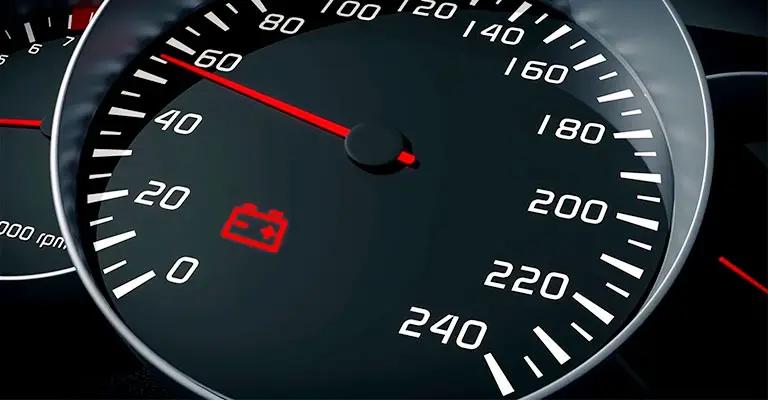 The alternator is likely faulty when the battery light comes on during hard acceleration. Likewise, battery lights come on if the alternator isn't working properly and isn't charging the battery.
During hard acceleration, the battery light could also come on due to another cause, but the alternator is most likely involved.
Is There A Reason Why My Battery Light Sometimes Comes On?
The belts that drive your alternator may be worn out or loose if it is not working properly. When the belts fail, the alternator cannot charge the battery since engines power alternators.
An alternator that doesn't supply enough power to your battery could cause failure. You might experience this problem if your alternator belt is loose or damaged, the alternator itself has a problem, or your battery cables are damaged.
The alternator may not supply enough power to the battery if your car is simply low on power.
In addition to a loose alternator belt or damaged alternator, there could also be a problem with the alternator cable or the alternator itself.
A mechanic must check your car as soon as possible if the battery light comes on when you hit the gas pedal.
Is Your Alternator Or Battery Failing?
One of the most common questions we get is this one. If you're having trouble determining if your battery or alternator is malfunctioning, you can look for a few things.
The first thing you should do is check the battery. Older batteries can cause battery problems over three years old. The battery can be bad even if it is a new one if it has not been properly maintained.
It is best to use a voltmeter when checking the battery. Voltmeters measure voltage in circuits. Having a low voltage indicates that the battery is failing.
You can also perform a load test on the battery to see if it is working. In a load test, the battery is subjected to a load to determine how well it performs.
Battery performance indicates that it is going bad if it is not performing well. The alternator is the next thing to check.
The alternator is responsible for charging the battery. Battery charging will be impaired if the alternator is faulty.
A voltmeter can be used to check the alternator. Voltmeters are devices that measure voltages in circuits.
For example, a low-voltage alternator indicates that it is failing. The electrical system should be the last thing you check. Power for the lights and engine comes from the electrical system.
The electrical system indicates a malfunctioning alternator if it is not functioning properly. Therefore, it is important to use a voltmeter when checking the electrical system.
Battery Light Comes On Then Goes Off When Accelerating | Common Issues Explained
The battery light may illuminate when the car's charging system is malfunctioning, such as when the alternator, alternator belt, or battery is bad.
You will be able to troubleshoot your car battery's problems more quickly if you are familiar with these issues.
Problems With Alternator Belts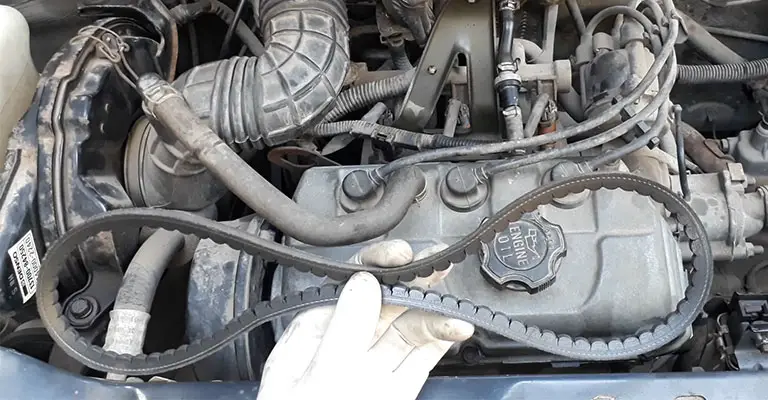 Likewise, when a car's battery light comes on, it may mean the alternator belt is malfunctioning. Besides carrying power to the engine's components, the belt also provides stability to the engine.
Loose Cables Or Weak Battery Connections
Similarly, the battery light will come on if the connection cables on the battery become loose.
If the battery connection is loose, the car's dashboard indicator will show a not connected status once the battery connection is loose.
A Buildup Of Corrosion On The Terminals Of The Batteries
In addition to corroded terminals, corrosion can cause the battery light to illuminate on a vehicle's dashboard. A battery's downfall is commonly caused by corrosion.
As a result of this natural phenomenon, batteries become less capable of receiving or releasing current, inhibiting energy transfer.
Voltage Regulator Failure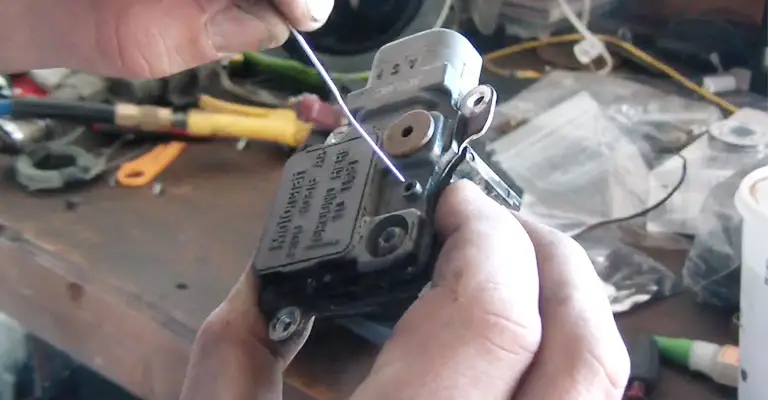 The voltage regulator is another engine component that may cause the battery warning light to illuminate on the dashboard. It connects the car's alternator to the electrical grid and is a vehicle component.
An Alternator That Is Faulty Or Busted
In addition to a bad alternator, a battery light may indicate a problem with the battery. A power cell is fed with current by the alternator while driving.
A Dead Or Failing Automotive Battery
A bad car battery is one of the most obvious causes of the battery light coming on. Battery failure can indicate that the battery is about to die, is already dead, or has been damaged.
You should remember that automotive power cells aren't last forever, and the average life of a car battery ranges from three to five years.
What Should I Do If The Battery Warning Light Is On?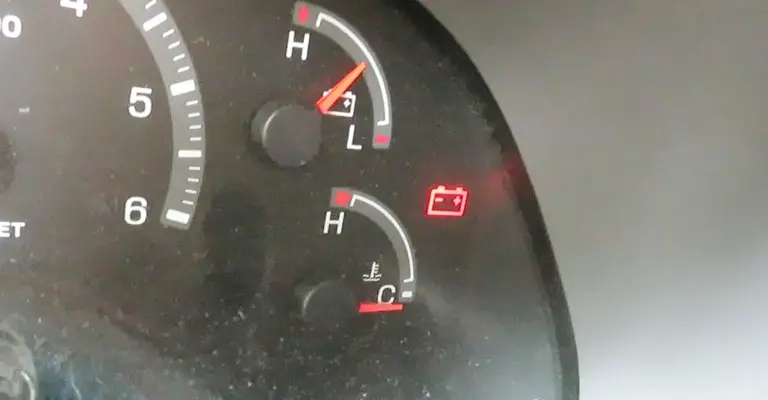 You can take a few steps to rectify the battery warning light if it is on. First, check the battery terminals for corrosion and make sure they are clean.
Check the alternator belt for any looseness or need for replacement. Finally, take your vehicle to a professional auto shop to test its battery and charging system.
Is Driving Safe With The Battery Light On For A Long Period?
I cannot answer your question if I don't know more about your specific situation. However, you should immediately call a tow truck or roadside assistance if you see the battery light while driving.
Your battery may die if you have been driving with the battery light for a long time. However, you may avoid having to replace your battery if you can get to a charging location safely.
Is There A Reason My Honda's Battery Light Comes On And Off?
You may notice that the battery light on your Honda comes on and off for various reasons.
For example, you could be experiencing problems with your car's electrical system due to a loose connection between your battery and the battery.
There is also a possibility that it is a sign of a more serious issue, such as an alternator that needs to be replaced.
A mechanic will be able to diagnose the problem if you're not sure what's causing it. As a temporary measure, you can check the following:
Maintain a clean and tight battery terminal.
Inspect the alternator belt for looseness or wear.
You should have the car's electrical system checked by a mechanic if the problem persists.
The Bottom Line
A battery light that appears while driving indicates that the alternator is not supplying power to the battery.
A loose or corroded connection, a problem with the alternator, or a problem with the battery can cause this.
The alternator charges the battery if the battery light goes out while you're driving. If your engine doesn't start or takes longer than usual, grab the jumper cables, and jump-start it.
Battery problems are likely to cause your engine not to start after starting and staying running. Also, the alternator in your vehicle probably needs to be replaced if it immediately stalls.