Some people may think that tinted glasses will hamper a driver's vision while driving at night. But that's not the case. It actually enhances the driving experience by reducing glare.
But the question is, what tint is best for night driving? Are there any specific percentages, or can you get anything you want?
Well, that's what we'll discuss here today. To learn all the answers, just keep scrolling!
Car Tint Percentage Options
The tint percentage available for your car ranges from 5% to 90%. In this case, the percentage refers to the amount of visible light transmission, the amount of light that passes through your car's windows. If you get a lower percentage of tints, you'll get more darkness; that's the rule. 
A factory tint is usually 20%, but you can regulate this amount according to your preference. According to experts, 50% tint is an excellent option as it blocks the harsh glare, UV rays, and heat to make your driving experience safer. Furthermore, it won't make your car's interior too dark, which is a blessing.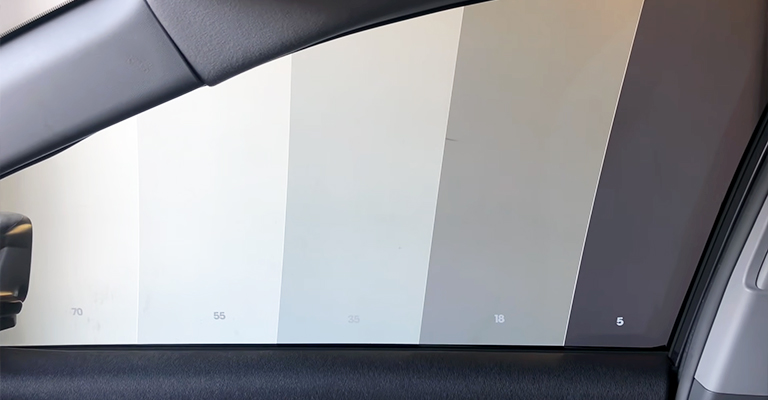 You can also get a 35% tint; mostly stylish drivers get this amount to make their car look sleeker. However, the car will be pretty dark, but there won't be a total blackout whatsoever.
Some people also go for 5% tint for their rear windows, especially the limousines and private vehicles. But it's illegal in most countries, so check with the laws of our state before picking this amount for your car.
Best Tint for Night Driving – What Percentage Should You Get?
Now, it's time to discuss the best car tint for night driving. Though the tint percentage doesn't affect your driving experience, you can go for a 20% tint for a balanced experience. You can go for 20% tint for driver's windows and 35% tint for the rear ones; there'll be no trouble.
However, suppose you mostly drive through your area during nighttime. In that case, you should get your car tinted according to the number of streetlights. When there isn't much lighting on the road, getting 20% can give you little complications, but it's not the end of the world.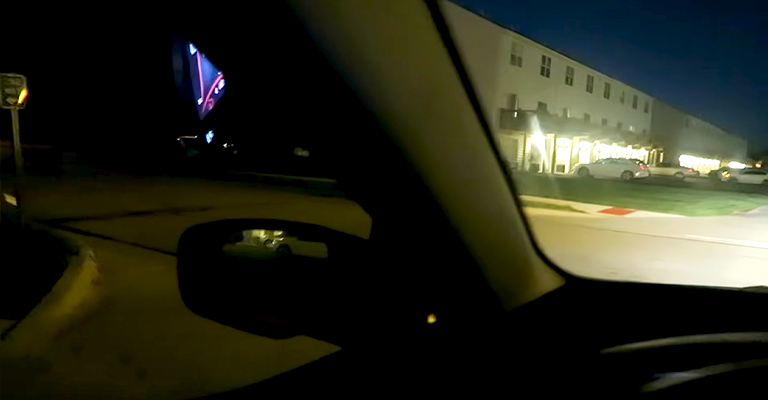 But before you start having the windows tinted, make sure you're doing that according to the law. Otherwise, you'll be fined, and losing money isn't a pleasant experience. If your state doesn't permit you to get 20%, you can go for a 35% window tint without hesitation. 
Now you can see, the perfect amount of tint for your vehicle mainly depends on two things; how you would like to see your car in daylight and which amount of tint is legal in your state. That's all you need to consider.
And yes, it also affects the aesthetics of your car. With the different tints, your car's exterior and interior will have a dissimilar look. And, that's a big concern for some people, we believe.
The Bottom Line
So, what tint is best for night driving, you ask? Hopefully, you've got your answers in this write-up! It doesn't matter what amount of tint you're getting, just make sure you like the appearance. And yes, don't forget to check the law to avoid tickets; that's it.