Most automobile owners get confused with brake warning lights on their dashboards and if you are the owner of a Honda Accord, you are likely to see many different types of lights on the dashboard section, starting from engine light, to oil indication light, and the likes of brake-lamp light.
To ease all the confusion about the brake lamp light honda accord, we scoured some of the most common questions and answered them so you know what it means and its purpose of it.
What Is a Brake Lamp Light in Honda Accord?
The brake-lamp light on a Honda Accord could indicate a few different things, either it can signal you that the brake oil is running low and needs to be refilled.
On the other hand, it can also point out that the parking brake (handbrake) is activated. This brake lamp turning on can also indicate some issues with the braking sensors.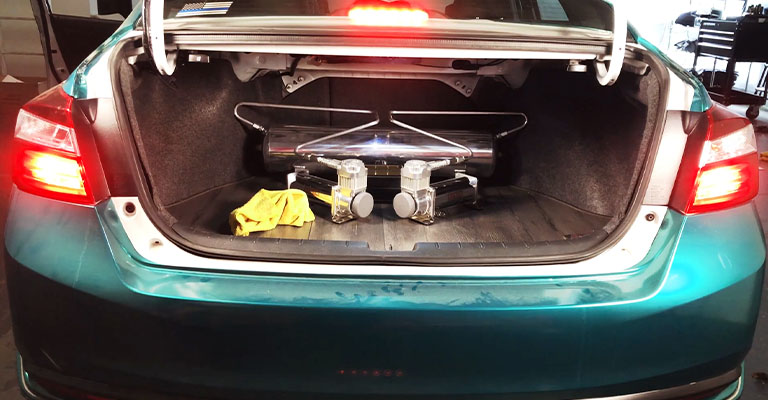 Honda accord brake lights can automatically turn on if the ABS of the vehicle has some flaws. To counter this issue, you have to make sure the handbrake is not engaged, and the reservoir tank is full of fluid.
If the light still flashes, then you need to have it checked by a mechanic who is proficient in reading car codes and providing fixes.
What Does It Mean When the Brake Lamp Light Flashes When You Are Driving?
When you are driving, and the brake light starts glowing, there could be a few reasons behind it. Most likely your vehicle is probably low on brake fluid. Therefore, refilling the reservoir should solve this issue.
Another probability is that you are driving with the emergency brake still engaged. The anti-lock braking on your car might not be functional thus, the light can flash as well, take it as a pointer that the ABS system needs repair. Sensor issues are also liable for brake lights popping up.
Is It Safe to Drive with Brake Light and ABS Light on?
Your car can run even with the brake lamp lights on, but driving in this situation will hamper the braking performance further and raise safety concerns for you. You are most likely lacking some of the safety features, this is why the light comes on.
So if you keep driving, you are further damaging the brakes. Your car might not stop precisely during an emergency, making the braking distance longer and potentially restricting the steering control while braking.
Final Thoughts
Brake lamp light Honda Accord – what does it mean? Well, it is a no-brainer and a pretty simple indication that the braking system is enduring some faulty ends. Maybe you are driving with the parking brake on, or it could be the dearth of brake fluid in the reservoir. 
Bad sensors and ABS malfunction can also turn on the brake light automatically. If you see the indicator on the dashboard flashing, don't be worried. Stop your vehicle and have it checked. It is advised that you take your Accord straight to a mechanic to have it diagnosed and fixed.