Flat towing is a convenient way to enhance your traveling options. If you own or plan to buy a Honda Ridgeline, you may be curious about its flat towing capability.
So, can the honda ridgeline be flat towed? Unfortunately, the Honda Ridgeline cannot be flat towed due to the damage it can cause to the transmission and other parts. Flat towing will void the warranty and result in costly repairs as well. Likewise, the trim, engine, and other customizations have no impact on its flat towing ability.
We'll discuss this in detail, along with the basics of flat towing, its potential harm to vehicles, and the best vehicles for this method of towing. Stay tuned for more information.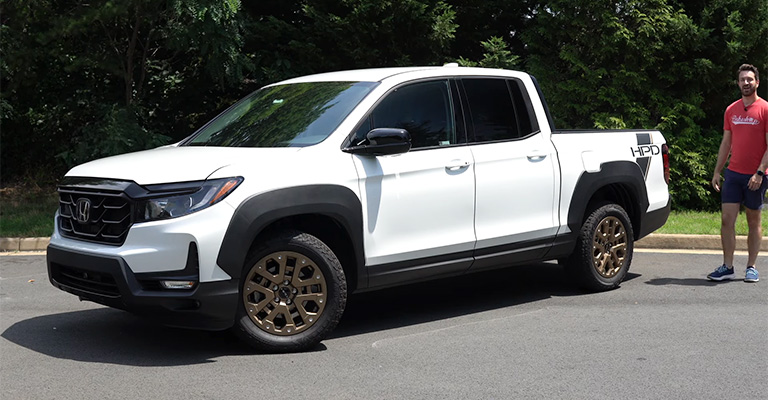 Can Honda Ridgeline be Flat Towed?
No. Flat towing a Honda Ridgeline is not recommended. Besides, it can cause severe damage to the transmission, void the warranty and result in denied insurance claims for towing damages. The only safe way to tow the Ridgeline is on a flatbed trailer, which can cost anywhere between $1,000 to $3,000.
The Ridgeline is equipped with a powerful engine that can tow 3,500 to 5,000 pounds. But its 9-speed automatic transmission lacks a "transmission disconnect" feature, making flat towing dangerous. The Honda CR-V is a suitable option for flat towing, though.
How is Flat Towing Harmful to Honda Ridgeline?
Flat towing can destroy a Honda Ridgeline's transmission because it places stress on its gears and other moving parts. And these are not made to withstand constant motion when towing. In the long term, this might result in substantial wear and damage.
So, for the best towing advice and restrictions, see the owner's handbook of your car or the Honda towing manual.
The Honda Ridgeline cannot be flat towed since the engine must run for the transmission's electrical components, software, and other operations.
Flat towing is described as "improper" in the owner's handbook, suggesting that Honda does not endorse this technique for towing their vehicles.
Flat towing is risky and expensive since the Ridgeline's bumpers were not made to carry the weight of the vehicle.
What Must A Good Flat Towing Vehicle Have?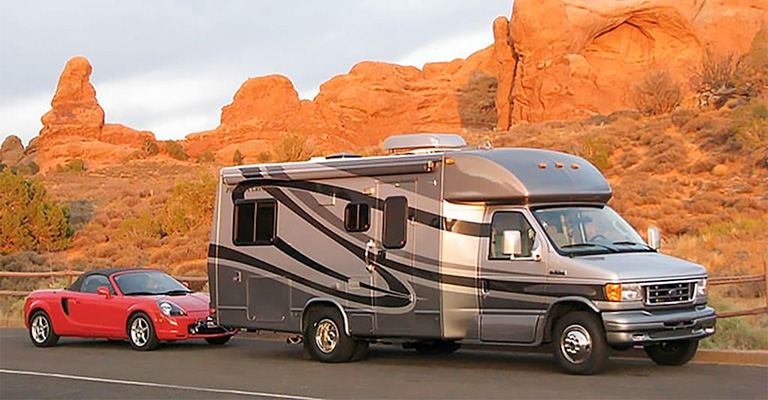 Flat towing is the practice of pulling a vehicle by spinning all four of its wheels while it is being towed. Therefore, it's necessary to consider a few characteristics while searching for a decent flat towing vehicle.
It needs four-wheel drive to start. This helps keep it stable while towing by ensuring that all four wheels are in touch with the ground.
Next, the car must have a flat tow option in either the automatic or manual transmission. This permits the flat-towing of the transmission without the need for the engine to operate.
The towed vehicle's additional weight should not be a problem for the engine or drivetrain. A connection with a tow bar and an extra brake system is also necessary for a safe towing operation.
Last but not least, the car should be able to be towed at a reasonable pace without harming the transmission. It is crucial to confirm a vehicle's precise year, manufacture, and type before flat towing it to ascertain its flat towing criteria.
Other Ways to Tow Your Honda Ridgeline
Here are some ways you can tow your Honda Ridgeline without damaging the transmission:
Flatbed Towing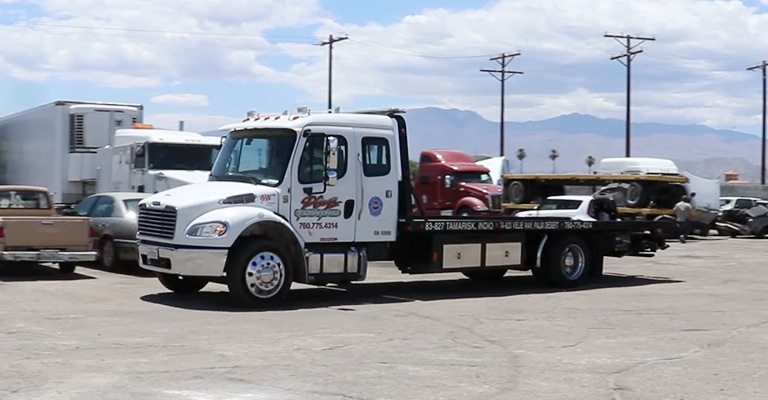 Towing with a flatbed truck involves loading the vehicle onto a flat, level platform that is attached to the back of the truck.
The advantage of using a flatbed truck is that it eliminates the need for the towing vehicle to support the weight of the vehicle being towed.
It can be beneficial for vehicles that cannot be safely flat-towed or for vehicles with damaged wheels or suspension systems.
A flatbed tow truck can also be useful for towing large or heavy vehicles, such as SUVs or trucks. That would not fit on a conventional tow truck or tow dolly.
Dolly Towing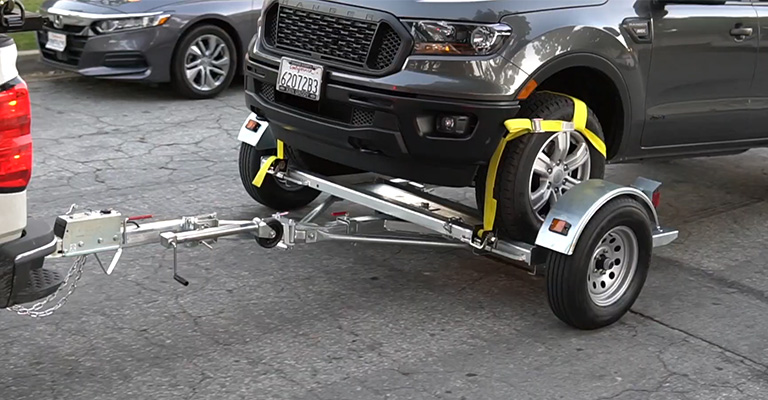 Dolly towing, also known as trailer dolly towing, can be done if you want to tow your Honda Ridgeline to a short distance. It is not advised for a long journey. The vehicle being towed is hitched to the tow dolly, which has its own set of wheels and is attached to the towing vehicle.
The rear wheels of the vehicle being towed remain on the road and provide stability. Dolly towing is a cost-effective alternative to flatbed towing and is suitable for front-wheel drive vehicles. That is because the weight of the vehicle being towed is supported by the tow dolly.
However, not all vehicles can be safely dolly towed, and it is important to check the owner's manual or with a professional before attempting to tow a vehicle using a tow dolly.
Frequently Asked Questions
Let's see some relatable question people asks regarding Honda Ridgeline towing, shall we?
What is the towing capacity of a Honda Ridgeline?
The towing capacity of the Honda Ridgeline ranges from 3,500 lbs to 5,000 lbs depending on the model year and configuration.
Does the Honda Ridgeline have a tow package?
Yes, Honda Ridgeline offers a factory-installed tow package.
Does the Honda Ridgeline need a special wiring harness for towing?
Yes, a special wiring harness is required for towing a Honda Ridgeline.
Conclusion
The Honda Ridgeline is not capable of being flat towed. The design of the vehicle makes it unsuitable for this type of towing. Towing the Ridgeline in any other manner besides on its wheels is not recommended and could result in damage to the vehicle transmission and a void warranty.
Therefore, it is best to explore other options for transporting your Honda Ridgeline if you need to move it from one location to another. Happy travels!