Once the vehicle has been started, the alternator charges the battery and runs the electrical systems. Technically, it is possible to jumpstart a car with a bad alternator, but it is not a reliable or recommended solution.
When you jumpstart a car, you are essentially using the battery of another vehicle to provide a temporary charge to your dead battery. This can provide enough power to start the engine but does not address the underlying issue of a bad alternator.
The alternator is responsible for recharging the battery while the engine is running, so if it is not functioning properly, the battery will not receive the necessary charge and will eventually die again.
Furthermore, if you continue to drive a car with a bad alternator, the battery will eventually lose all its charge, and the car will stall. This could leave you stranded on the side of the road, which is inconvenient and dangerous.
Therefore, if you suspect that your car has a bad alternator, it is important to have it inspected and repaired by a qualified mechanic as soon as possible.
Replacing the alternator is the best solution to ensure that your car's electrical system functions properly and that you don't run into any unexpected problems on the road.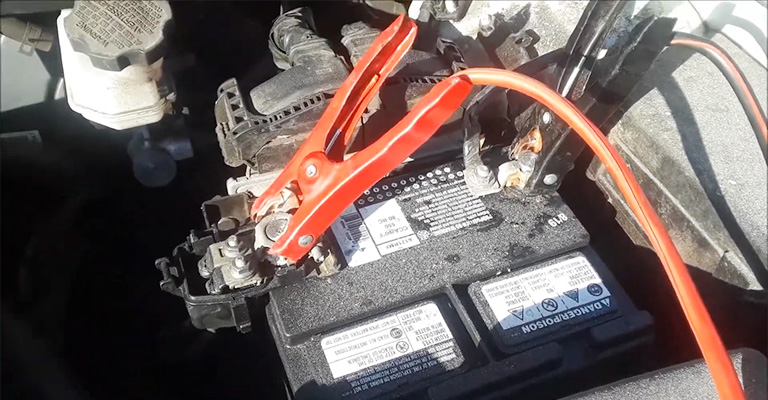 Can You Jumpstart A Car With A Bad Alternator?
It is possible to jumpstart a car with a bad alternator. No matter how bad the alternator is, it will keep running for a while. That is because you charge the battery every time you jumpstart a car.
It is also unlikely that the battery is completely dead, just too dead to crank the engine, but once the engine has been started, it should still be able to run.
Furthermore, as a starter usually draws, I have not yet seen a jumper cable set capable of carrying 150 amps or more.
It is normal to leave jumper cables connected for a few minutes while the donor car is running to charge the dead battery enough so that the combination of the amperage provided by the jumper cables and the amperage available from the now somewhat charged battery is enough to start the vehicle.
If you take off the jumper cables, the engine will not stop. The ignition system and any other electrical systems required for running will operate until the battery voltage gets low enough to prevent them from working.
When there is a great deal of electrical load on, such as the blower motor being on a high, this process occurs much more quickly.
How Does An Alternator Work?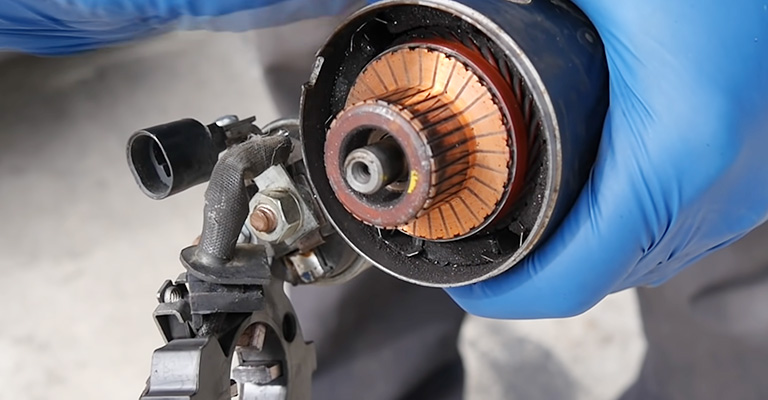 Your car alternator is a mini generator powered by the belt or chain that controls your engine's combustion. Essentially, it transforms into an electromagnetic generator by spinning copper and magnets. A vehicle's alternator maintains the battery's charge and powers all electric systems.
Faulty Or Bad Alternator Or Charger
Insufficient charging of a car's battery occurs when the alternator or the charge controller goes bad. The use of electric power in modern cars goes beyond alarms, GPS, maps, and multimedia devices.
In addition, it powers the car's central computer, fuel pump, and a few other critical components. It doesn't require as much power as some multimedia devices, but they do require a reliable power source.
Can Your Car Run With A Bad Alternator?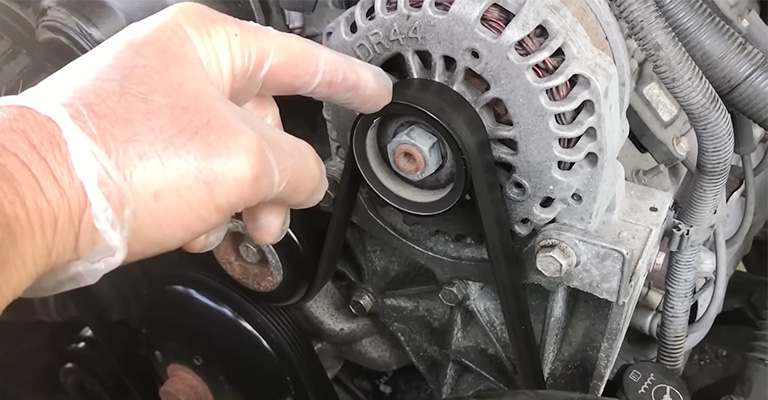 Failed alternators can only run a car for a short time. As the engine runs, the alternator charges the battery. A depleted battery will cause the vehicle to die.
Driving a car with a dead or damaged alternator also puts critical electrical components such as the fuel pump, water pump, and power steering at risk.
How Do You Know If A Car Alternator Is Bad?
Your car's alternator or battery might be bad, but it can be difficult to tell. Jumpstarting your car and it is dying immediately is most likely caused by an alternator problem.
When a voltage drop occurs, the car will warn the driver, but will continue running – in most cases, it will appear as a warning or stop message.
Alternators that fail show these warning signs:
Having trouble starting.
Stops frequently.
When the vehicle starts, there is a whine or screech.
Lights too bright or dim.
Rubber or wire smell.
Low battery.
The battery warning light is on.
In some cases, either the central computer or the fuel pump stops causing the engine to stop, or the computer shuts down the engine to prevent damage and gives an error message that reads "General Electric/Electronic Failure."
Although a large "Stop" sign on the dashboard signals the driver to stop the car before this happens, now you know what happens if you ignore it.
Jumpstarting a car and driving it directly to a repair shop is possible if the alternator is providing at least some power to the car – just make sure to turn off everything that isn't essentially required.
Schedule an appointment with your nearby Honda Service Department as soon as possible if you notice any of the warning signs that your alternator is failing. The last thing you want is to be stuck on a road with a non-starting vehicle.
Note:
It is possible to detect typical signs of a bad alternator/discharged battery even before the onboard computer warns the user. These signs include slow/lazy starts, dim lights, frequent engine stalls, burning wires and rubber, whining, malfunctioning electronics, etc.
You should take your car to the mechanic if you notice any of these signs. In the future, it can save you time.
How To Jumpstart A Car With A Bad Alternator?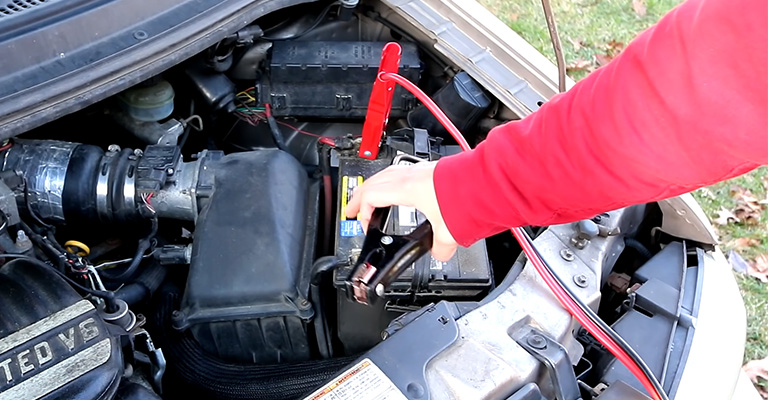 In addition to a dead battery, a failed alternator can be just as dangerous. Alternators keep your battery charged.
For your car to function properly, it's essential. Jumpstart your vehicle if the alternator fails, but you'll need a new alternator as soon as possible. To do that, follow these steps:
1. Look For A Good Battery
If you don't have a fully charged option at hand, you cannot jumpstart a dead battery. Someone needs to come to your aid and charge your battery. Make sure the other battery is fully charged. It will suck its life force, so it won't function properly if not prepared.
2. Let It Run
Running the other engine for 3 to 4 minutes before jumping is a good idea. Connect the jumper cables beforehand and turn off your car (if you can). Make sure the other car is fully primed before starting the jumper cables.
3. Turn Accessories Off
The electronic accessories in your car must be turned off (air conditioner, heater, radio, phone charger, GPS, etc.) to conserve battery power.
Make sure your car's computer system and fuel injectors work effectively. If there is anything but sunshine, the jumpstart will not work (windshield wipers and headlights consume too much power). You can start the jumpstart after you're sure everything is off.
4. Take It To A Mechanic
Drive to a mechanic immediately if your venture succeeds. You might only have 5 minutes, so you might need towing if the shop is too far away. Don't drive on highways or major interstates. To maximize efficiency, drive slowly.
5. Use A Jumper Pack
Alternatively, you may use a jumper pack on its own or in addition to a jumpstart. A jumper pack is a portable jump system that allows you to charge your vehicle's battery without anyone's help. It's easy to use, maintain, and store, so this might be a good choice if your battery is finicky.
How Do You Tell If It's Your Battery Or Your Alternator?
Diagnose your system. The alternator is (probably) good if you crank the engine with jumper cables or a portable jump starter, and the car's voltage increases.
Check the voltage and crank the engine after 30 minutes if the battery has been discharged. Otherwise, it simply cannot accept a charge.
Final Words
Alternator problems shouldn't be ignored. Nonetheless, it's something you can do yourself or have a trusted mechanic do relatively easily. Keeping your car and yourself safe will save you from headaches later on.