You may be wondering if your vehicle's engine requires premium gas to run optimally. The answer is that it doesn't really affect the performance much, but you might experience a little bit of an increase in fuel economy depending on your car or truck.
Ultimately, it depends on your specific make and model – so don't worry if you're unsure. If you do decide to switch to premium fuel, remember that there are various grades available and it basically just boils down to price and convenience for you as the driver/owner.
Gas with an octane rating of 87 is generally considered regular gas; gas with an octane rating of 91 or 93 is generally considered premium gas. Fuels, such as gasoline, are rated by their octane ratings, which determine how much compression is needed to ignite them.
In order for a car engine to start, fuel compression is necessary. It is therefore important that you put optimal fuel in your vehicle for this process. Is Honda Civics compatible with premium gas?
In theory, yes. There are many vehicles on the road today that have engines that are designed to bear some level of wear and tear over time. So, in most cases, the choice of premium gasoline isn't going to make much of a difference when it comes to fueling a vehicle.
Can You Put Premium Gas In A Honda Civic?
You will not notice any difference in performance if you switch from regular gas to premium gas if regular gas is recommended for your vehicle.
Changing would only result in you having to spend more money without providing you with any significant benefits in return. There is no requirement for premium gasoline to be used in Honda vehicles.
The compression ratio of some car engines is higher than others, so fuel for some engines needs to be able to hold up to a higher rate of compression. Because premium gas has a higher octane rating than regular gas, it is often considered the best choice for these kinds of engines.
The use of premium gasoline can also benefit certain car engines with turbochargers or superchargers. As compared to regular gas, premium gas tends to give these engines slightly better fuel economy.
There is also a slight increase in compression rates in older turbocharged and supercharged engines compared to standard car engines. The use of premium gasoline may benefit drivers whose vehicles have turbochargers or superchargers.
Your Vehicle's Engine is Supposed to Take Premium Gas
Make sure your vehicle is properly fueled before you try to put premium gas in it. It's not recommended to use premium gasoline in a Honda Civic unless the engine has been specifically designed for it.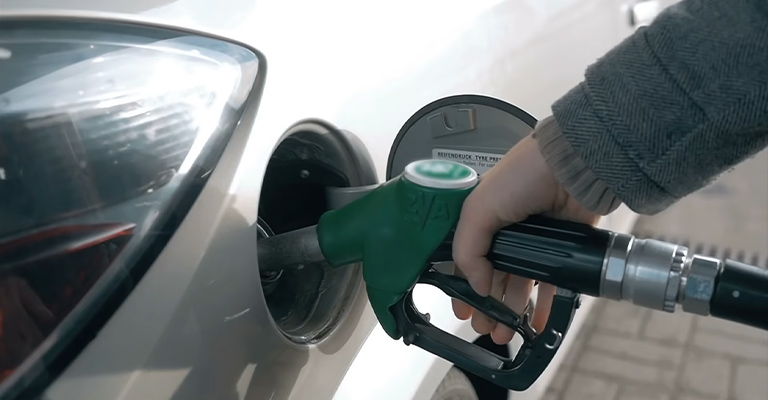 Putting premium fuel into a regular engine can cause major problems, so be very careful if you choose to do this. If you're still determined to give your car the best performance possible, make sure you research which type of gas will work best with your particular model and engine.
Remember that using too much or the wrong kind of gasoline can damage both your engine and car, so be cautious when choosing what grade to use.
It Might Not Affect the Performance Much
Not all premium gas is created equal, so you need to make sure that the type of fuel your Honda Civic uses doesn't have an impact on its performance. Many Honda Civics use regular unleaded gasoline, but there are a few models that require premium gas for optimal engine efficiency and performance.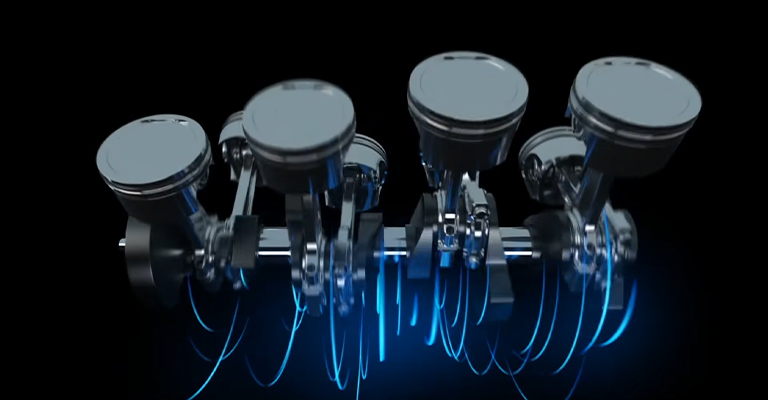 Unless you're specifically looking for better MPG or acceleration from your car, it's probably not worth spending extra money on premium fuel when regular unleaded will do just fine. Always consult the owner's manual before making any changes to your car–even small tweaks can affect how well your Honda Civic performs.
If you experience difficulty starting or running your car after changing the oil or adding new fuel, don't hesitate to take it in for service–something may be wrong with the engine itself even if everything looks okay on paper.
You May Experience a Little Bit of an Increase in Fuel Economy
Honda civic owners who are looking to save money on their fuel bills may be interested in trying premium gasoline. Premium gas has a slightly higher octane rating than regular, which allows your engine to run more smoothly and efficiently.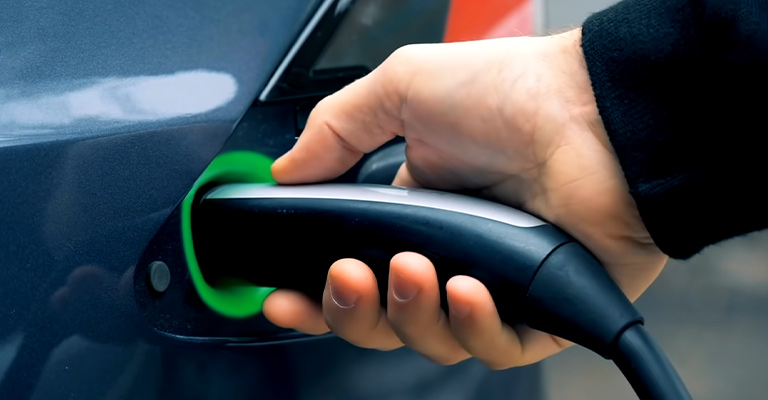 You'll notice a bit of an increase in fuel economy when you switch over to premium gas; however, the increased performance won't last for long once you return back to regular fuel. As with most things, there's no harm in giving it a try if you're looking to save some cash on your next fill-up – just make sure that you have the right type of gasoline.
Keep an eye out for deals or coupons that might offer discounts on premium gas – they often pop up from time to time.
It Depends on Your Vehicle
Premium gas is not always necessary for a Honda Civic, depending on the make and model of your car. You can get by with regular unleaded if you're careful about driving habits and follow the manufacturer's instructions.
If you have an older Honda Civic, using premium gasoline may improve performance and fuel economy. Make sure to keep your tires inflated to their proper pressure levels; overinflating could damage your engine or cause other problems down the road.
Always consult your owner's manual before making any changes to your vehicle's fuel type or equipment.
Can Premium Fuel Damage Engine?
Premium fuel can cause damage to an engine if the vehicle is not run in a proper premixing environment. Higher octane gas requires more frequent cleanings to avoid defects and damages over time, as increased air/fuel mixture causes engines to operate at a higher RPM which may result in damage over time.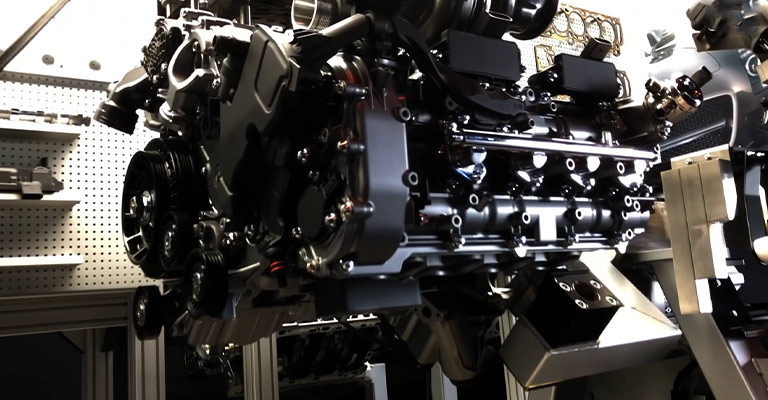 Running on unpremium gas can also cause problems with the engine, so it's important to be aware of this before filling up your car or truck. For those who are worried about their premium fuel damaging their engine- don't fret.
There are plenty of precautions you can take both beforehand and while driving that will help minimize potential risks involved with using top-tier gasoline fuels.
Bottom line: Be sure your vehicle is properly prepped for use with premium fuels by following all manufacturer guidelines and safety recommendations.- If you're still concerned about risk,. always consult an expert for advice before starting your car.
Do Hondas Need Premium Gas?
Hondas don't require premium gas, but some engines may benefit from it. Most Honda vehicles are designed to run on regular unleaded gas, but there are a few models that use higher-octane fuel.
Premium gasoline can cost up to $0.50 more per gallon than regular unleaded; if you're unsure whether your vehicle requires premium gas, consult the owner's manual. If you decide to buy a Honda car and choose premium gasoline, be aware that this will increase the price of your car by around $100-$200 per year for the average driver.
Consider using regular unleaded instead of premium when filling up your Honda's tank – it'll save you money in the long run.
Does Premium Gas Last Longer?
Higher octane levels don't always mean more durable gas, as engine knock is a threat on most modern fuel systems. Lowering the chance of engine knock doesn't make premium gasoline last longer- in fact, it could even cause damage to your car or motorcycle's engine.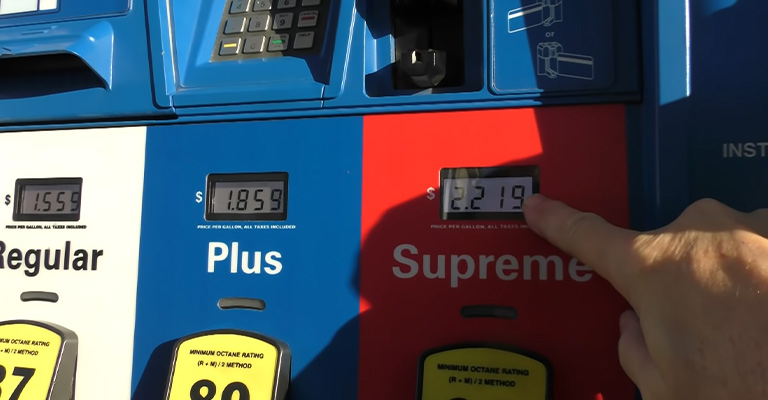 There are no real benefits to using premium gasoline over regular fuel- in fact, you might be spending extra money without any noticeable difference. Unless you need an extended boost for performance purposes, stick with regular unleaded gasoline and save yourself some cash at the pump.
Always check your vehicle's owner's manual before making any changes to its fueling system- doing so can prevent unnecessary problems down the road.
What Kind of Gas Should You Put in a Honda Civic?
Make sure to use unleaded gasoline in your Honda Civic. Use TOP TIER detergent gas in your car as well- it's a great way to keep it running smoothly and prevent any damage.
Avoid using gasoline with more than 15% ethanol content, as this may damage the engine of your Honda Civic. Keep an eye out for coupons or discounts that can help save you money on fuel bills- they come around often.
Finally, always drive safely and responsibly when filling up your car with gasoline- accidents happen even when people are following simple safety guidelines like these.
FAQ
Is it okay to put premium gas in a regular car?
It's safe to use regular gas in a premium vehicle, as long as the octane level is correct. Most vehicles require gasoline with an octane rating of 87 or higher, so it's important to check your car's specs before purchasing.
What if I accidentally put premium gas in my car?
If you accidentally put premium gas in your car, don't panic. There's no need to call a tow truck or go to the dealership – you can fix it yourself. Be careful not to overdo it when fixing your car; doing too much could damage the engine.
Does premium gas clean your engine?
Premium gasoline is designed to clean your engine the same way regular gasoline does, but with detergents that mitigate against carbon deposits. Plus and premium gas have the same power as regular gas – taking your vehicle in for service may be a better option than using either type of fuel.
What happens if you put 93 instead of 87?
There is no risk of damage to a standard car using premium fuel if you use 90-93 octane gasoline. Most cars on the road recommend 87 or 89, but 90-93 is completely okay to put in a standard vehicle.
What happens if you mix 87 and 93 gas?
If you mix 87 and 93 gas in your car, the fuel economy might be different and you might experience problems starting the car. The air filter won't remove pollutants as well if you mixed 87 and 93 gas in your car.
You'll see a decrease in fuel economy if you mix 87 and 93 gas in your vehicle.
Does using premium gas make a difference?
Higher octane fuel is not always more efficient, and using premium gasoline can actually damage your engine. Giving your car the fuel it requires for good performance does make a difference – even if it's just a few extra miles per gallon.
To Recap
Yes, you can put premium gas in a Honda Civic. Premium gasoline is specifically designed for use in Hondas and other Japanese cars that require higher octane fuel than regular gasoline.
The difference between the two types of gas is how smooth they burn and how well they lubricate your engine.