Are you eyeing a new set of wheels but still making payments on your current car? Don't worry; you're not alone! Many people find themselves in this predicament and wonder if they can trade in a financed car.
The good news is that it's possible to trade in a car you're still making payments on, but there are a few things to remember before you take the leap.
The possibility of trading in your vehicle is a good option if you still owe money on your vehicle but would like to purchase a new one. This does not mean you're free from your current obligations.
If you wish to trade in a financed car, you should calculate your car's affordability and find out how much equity you own in the car.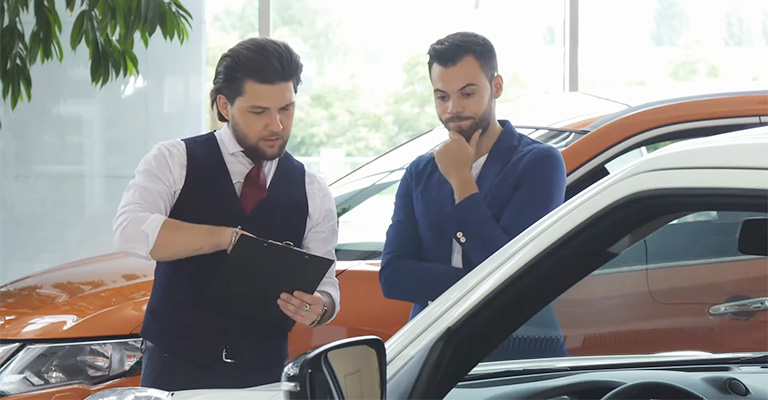 Can You Trade In A Financed Car?
Buying a financed car will give you the opportunity to trade it in at any time. The dealership will, however, require you to pay back any negative equity before accepting the trade-in.
It may be worth waiting until you have positive equity if you do not want to roll the balance into a new loan.
How Does Trading In a Financed Car Work?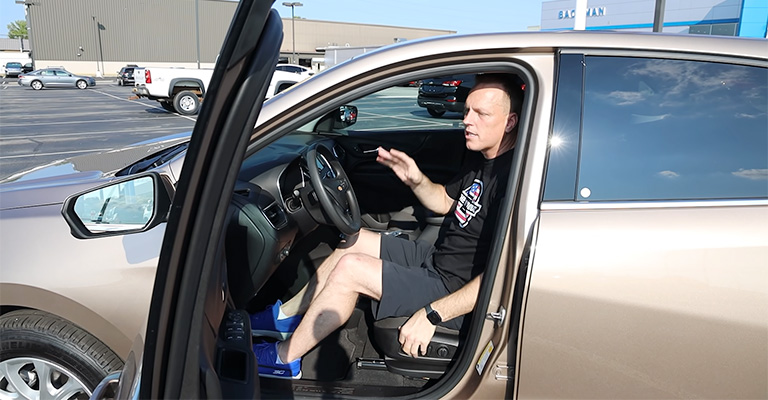 Using your monthly payment statement, determine how much you owe on your financed vehicle loan.
Get an estimate of how much your car is worth. You should remember, though, that any online estimate is just that: an estimate. Before getting a firm offer, you'll have to inspect the vehicle in person.
If the trade-in offer exceeds the amount remaining on your car loan, you may be able to use the funds left over after paying off the balance to purchase another new or used car.
In this scenario, you could sell your car for $7,000 and still be able to apply $3,000 toward another vehicle purchase if you still owe $4,000 on your loan.
Negative equity is defined as owing money on the vehicle even though the trade-in offer is less than the auto loan balance.
The remaining balance of your loan may be rolled over into your next auto loan, so you can either pay it off before you purchase your next vehicle or you may roll the balance over into your next auto loan.
How To Trade In A Financed Car?
Trading in your vehicle before it is paid off can be advantageous in many ways. If you need a larger car or want to buy a car with incentives or rebates, you might be in the market for one.
The fact is that you do not necessarily need to wait until you have paid off your current car before you can buy a new one. Buying a car with a loan can be done in the following ways:
1. Prepare Your Car for the Trade-In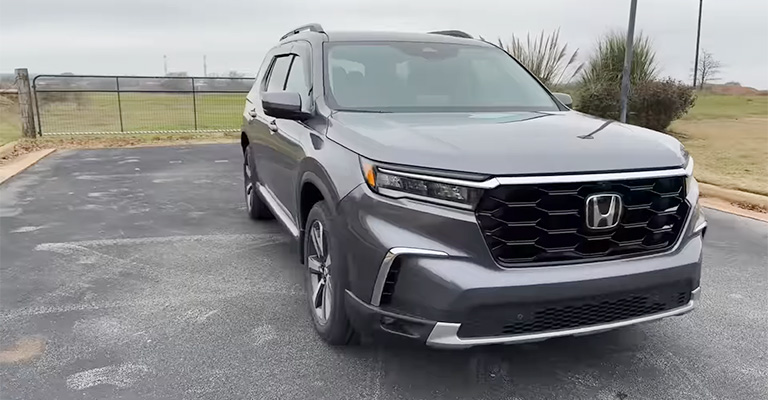 Before you head to the dealership, check that your car is in good working order. Check the glove box for user manuals, collect all the maintenance, repair, and warranty records, and remove all your items.
You might also consider getting the car professionally detailed to maximize your trade-in value.
2. Create a New Car Budget
Knowing how much you can spend on your next car purchase is essential before you trade in your old vehicle. Consider the fact that your car buying budget is probably influenced by your current loan balance and, specifically, whether you have positive or negative equity.
Possessing positive equity will allow you to spend more money on a new vehicle. Choosing a vehicle at the lower end of your budget is recommended if you have negative equity.
Start shopping for auto loans once you create your budget to see what interest rate you qualify for. You can then calculate your monthly payment target, estimated interest rate, and loan terms to determine how much car you can afford.
3. Check Your Car's Value and Your Loan Balance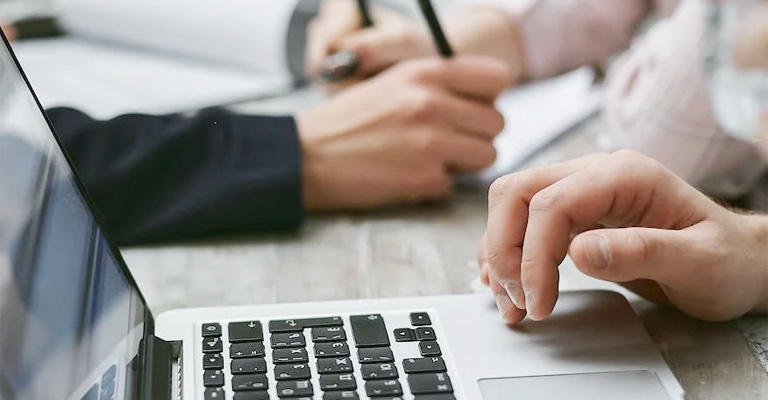 If you're thinking of trading in your car, be sure to determine how much it is worth and how much you owe for it first. Your car's value ultimately depends on how much the dealership decides from their perspective, and they will make you an offer accordingly. In spite of this, you can get an estimate ahead of time to give you an idea of how much you can expect to receive.
Calculate the amount you owe on your loan. For help determining whether you have positive or negative equity, ask your lender for a payoff amount document.
Possessing positive equity indicates that your car is worth more than what you owe. When you have negative equity, you have more debt than the vehicle is worth.
Using positive equity to trade in your vehicle can help reduce your monthly payments on your next vehicle.
However, you are still required to pay off the loan even if you have negative equity. Your remaining balance can be paid off in full or rolled into your new loan, giving you more time to repay it.
How To Finance A Car With Negative Equity
It is certainly more challenging and more expensive to trade in a car if it has negative equity.
Nevertheless, trading in a financed car with negative equity shouldn't be a problem. Below are some options you have if you want to trade in a financed car with negative equity.
Extend Your Car Loan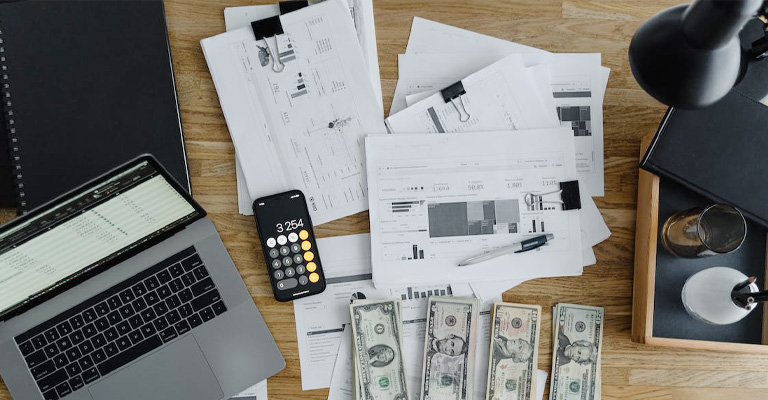 It may be worth extending the term of your loan if you're thinking about trading in a car with negative equity. For example, a four-year loan will cost more than an eight-year loan, but longer loans have lower monthly payments. You may be able to manage your payments better if you have the option to extend your vehicle loan.
Pay More toward Your Loan Each Month
If you trade in a vehicle with negative equity, you usually have a higher monthly car payment. Consider making extra payments toward your loan every month or every quarter if you are unable to qualify for a tremendously low-interest rate.
You might be able to add $100 in extra payments every few months if your monthly car payment is $350. Paying extra toward your loan will reduce the balance instead of the interest, which can help you pay it off faster.
Take Advantage of Incentives
Many dealerships offer incentives for customers who trade in their cars. You might receive a higher trade-in value when you trade in your car and buy a new car from the same dealership on the same day.
If you wish to go car shopping, call a few dealerships in your area and see if they offer trade-in incentives.
Make a Higher Down Payment
The more money you put down on your new vehicle, the better. If you have the extra money in the bank, you may want to put a bit more down on it. You can use this to reduce the increased payment that comes along with trading in financed vehicles.
With a more significant down payment on your purchase, your interest rate and monthly payment will be lower.
What Does "Rolling Over" A Loan Mean?
By rolling over a loan, a dealership pays off one loan's balance and adds the amount to another. It may be the best option if you are considering trading in your vehicle, have negative equity, and are considering purchasing another car.
Your current auto loan payment is a continuation of the payment you made on your old one.
Pros and Cons of Trading In a Financed Car
A trade-in of your financed vehicle for a new one can have benefits and drawbacks, depending on your situation. Here are some things to consider:
Pros
It might be possible for you to purchase a cheaper vehicle and lower your monthly payment.
Getting a better loan term for your new vehicle may be possible.
Positive equity can help you save on the purchase price of a new vehicle.
Cons
The cost of trading in a financed vehicle for a car with a higher monthly repayment could negatively affect your budget.
Negative equity may result in large cash payments on your new loan.
Tips For Trading In A Financed Vehicle
These tips will guide you throughout the process of trading in your car:
Know your vehicle's value before you shop: Knowing your vehicle's value can be useful when negotiating a trade-in. Utilize your research to understand what you can realistically expect, and use that information to negotiate with the dealer.
If you're considering trading in, try timing it so that your outstanding loan balance is less than the car's value. Positive equity will allow you to purchase a new vehicle with that equity.
It's usually more beneficial to sell your car yourself: You'll receive better money when you sell your vehicle privately. When it comes to getting as much money as possible, private party sales might be the way to go.
Likewise, you should shop around for dealerships where you can trade in your current vehicle. You should shop around for financing and insurance rates, too. It's worth getting a few offers from different dealers to determine which ones have better trade-in values.
Final Words
Even though the process seems simple at first glance, it can get complicated when you owe more than it is worth.
Considering that you still owe money on your car, consider if trading it in is a good idea. Keeping in mind that both the new car's price and the trade-in's value are negotiable is crucial.
It's vital to get a good interest rate on your new loan and a fair price on both the trade-in and the new car if you want an overall good deal.
To calculate your new monthly car payment, use a car loan calculator before you go to the dealer.