There are many reasons why car batteries can die, but there is still a chance that whatever happens won't happen again.
The problem is that if you keep losing your car battery, it's likely there is a deeper problem that needs to be addressed before you find yourself stranded.
When you park your car overnight, your battery shouldn't go dead. However, there is a possibility that your battery is slowly draining. Why does this happen, and how can it be fixed?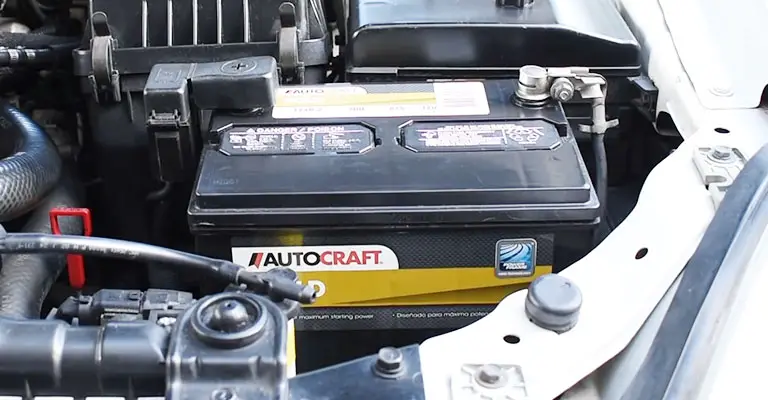 What Causes The Battery To Drain When Parked?
One of three things commonly causes your car battery to discharge shortly after shutting off the engine:
Battery power is being affected by a problem with an electrical system.
A parasitic drain is draining the battery's energy.
It is possible that your battery is nearing the end of its life (commonly 4 or 5 years).
An inexpensive hydrometer, available at most auto parts stores, can be used to diagnose many battery-related problems at home. It's important to know what causes a dead battery in order to prevent them.
Here are seven possible reasons why your car battery keeps dying: put your jumper cables aside.
1. There Is Something Causing The Parasite To Draw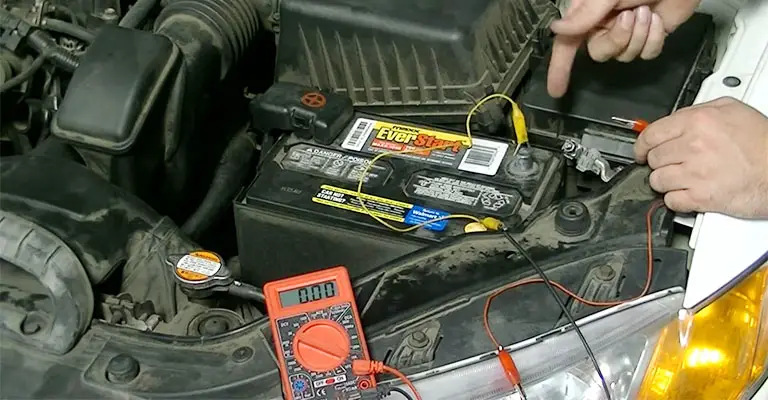 Batteries power things like clocks, radios, and alarm systems even when your car is not running. You shouldn't notice a significant difference in your battery's performance when doing these things.
However, several things can drain a car battery while it is off, including interior lights, door lights, or even faulty relays. Alternators recharge batteries while engines run.
Because of this, when you blast the radio on the way to work, you don't have to worry about a dead battery. Nevertheless, if your engine is off, the alternator cannot recharge your battery, leading to your battery draining completely.
In addition, parasitic draws result from electrical whoopsies that strain batteries. If you leave your car, turn off every light and close the trunk, glove box, and doors completely.
2. You Forgot To Turn Off Your Headlights
The first thing you should check if your car battery is draining is your lights. The headlights of many newer vehicles automatically turn off after a certain interval.
When your car lacks this feature, you may have to turn off your headlights or drain the battery to turn them off.
3. You Have An Old Battery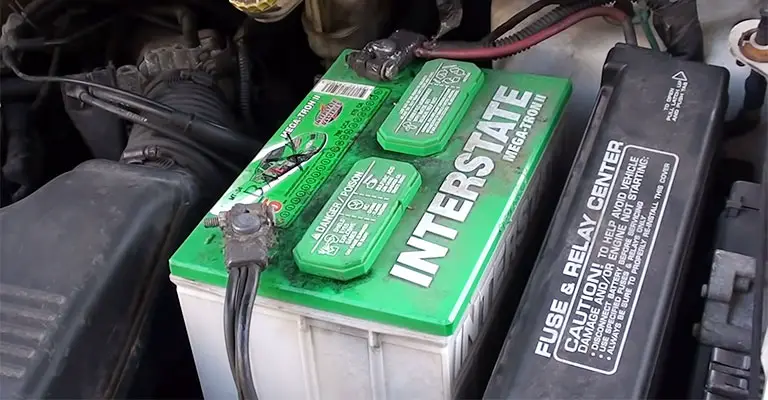 Batteries, like everything else, don't last forever. However, you may be able to extend your vehicle's battery life by up to five years, depending on where you live and how you drive.
You may need to replace your battery every two to three years if you are exposed to extreme temperatures, take frequent short trips, or use your battery for everyday use. A dead battery in your car might be time for a replacement, even after a jumpstart.
4. There Are Too Many Short Drives You Take
While the engine is running, the alternator recharges the battery, allowing you to crank the engine for long periods.
It's possible, however, that the alternator may not have enough time to recharge your battery between pit stops if you regularly go on short drives.
This is especially true if your battery is older. Frequent short trips can shorten your car battery's lifespan.
5. When You Drive, The Battery Doesn't Charge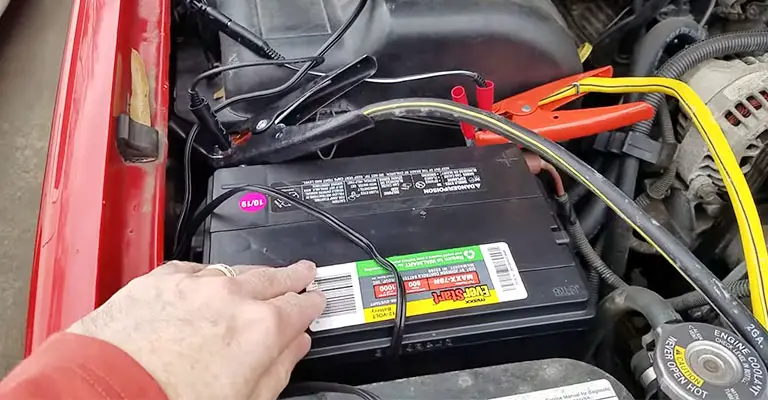 Whenever you start your car, your battery is responsible for powering it. The alternator helps your battery stay charged when your vehicle is running.
Even if you were just driving, a malfunctioning alternator could make it difficult to start your car if it cannot effectively charge your battery. Having trouble starting your car after driving? Your alternator might be the problem.
6. Alternator With A Defect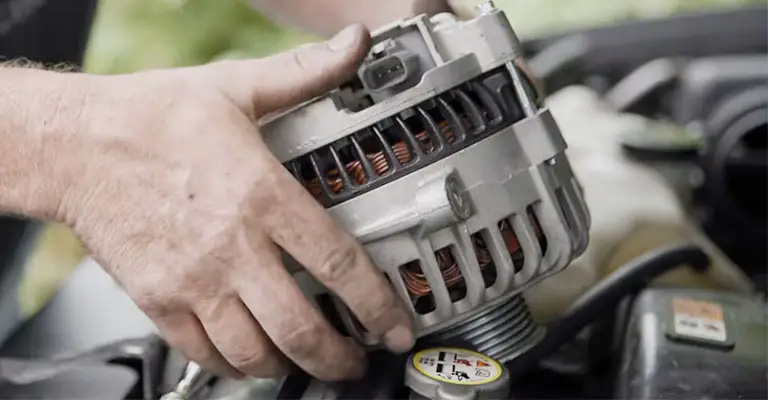 Alternators provide power to your car's accessories and recharge your car's battery whenever you put it in gear.
If the alternator diode becomes defective, your car may be making unusual noises, have flickering lights, or experience other issues.
Your car's battery will drain as soon as the alternator fails, eventually failing when you try to start it. Jump-starting your car will be necessary in this case, enabling your car to get enough power to reach a workshop.
7. The Outside Temperature Is Extremely Hot Or Cold
Your vehicle's battery may be damaged by freezing winter weather and hot summer days.
A new battery has a higher resistance to extreme seasonal temperatures than an older battery. The older your battery is, the more likely it is to be damaged by intense cold or heat.
8. You Have Loose Or Corroded Battery Connections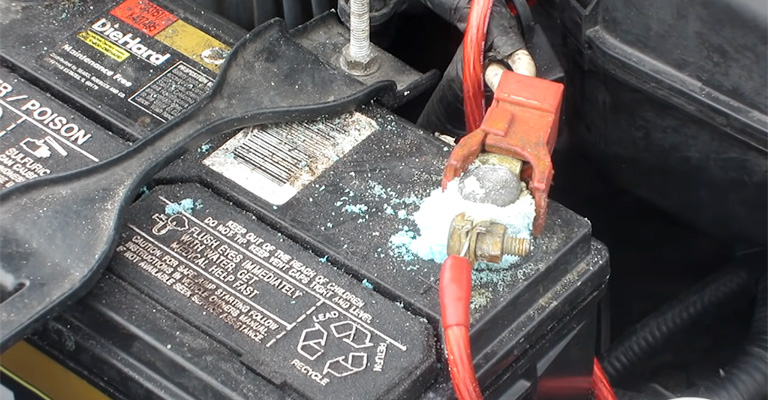 Sometimes your battery's positive and negative terminals move around over time. As a result, corrosion may also occur at these terminals.
A loose or corroded battery terminal can prevent your battery from transmitting power properly, leading to trouble starting your car.
Even the vehicle's electronics could be damaged if you stall out while driving. Keeping your car's battery terminals clean regularly can help prevent corrosion-related issues.
Battery Drain Prevention Tips
Poor battery maintenance can often cause a battery to fail to hold a charge. You may forget many things, such as checking the battery electrolyte level, checking the terminals for corrosion, and ensuring that the battery is properly held in place.
1. A Trickle Charger Is A Good Investment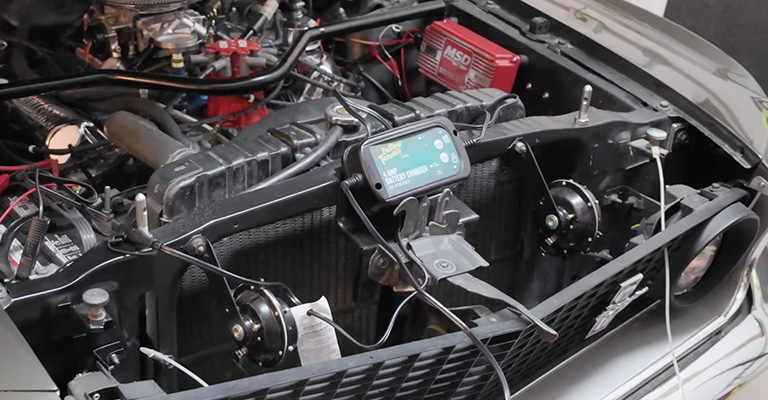 Trickle chargers charge your car's battery at the same rate and amount as your car's batteries discharge when you don't drive it.
Leaving your car parked for a long time prevents the battery from becoming flat or overcharging. If you use your second or weekend car only for special occasions, you may need to store it for an extended period of time.
2. Parking Your Car In A Garage Is A Good Idea
Your car's battery will be better protected from extreme weather if you keep it in a garage. The shade is a great place to park your car if you don't have a garage. You can also purchase a battery blanket to prevent car fluids from freezing in winter.
3. Look Out For Warning Signs
An illuminated battery symbol will appear on the dashboard when your car's battery is low. You may also notice the following signs of a draining battery:
Unusual noises start coming from your car
Dimming of dashboard lights
There's a problem with the car accessories
When you turn on the ignition, you hear a click
Check your car as soon as you notice these signs or seek professional help before the battery deteriorates further
4. Keep An Eye On The Battery
By lifting the hood of your car and checking for signs of wear and tear, or with a professional's help, you can inspect the battery. You should ensure the following when checking the battery:
A tight grip is applied to the battery
Remove any dust or grime from the top of the battery
The terminals of the battery are not corroded
The voltage should be around 12.7 volts or higher on the voltage meter
5. Ensure The Car Is Shut Off Correctly
Don't just lock your car when you switch it off your car – make sure you switch it off properly.
For example, check that the interior lights and headlights are off and that all accessories, such as phone chargers and USB ports, are turned off before getting out of your car.
Make sure you turn off your radio and GPS once the engine is off to prevent your car's battery from draining.
6. Don't Take Short Trips
Frequent short trips can strain the battery of your car. So once on the road, you should drive for more extended periods to avoid that.
In addition, if you don't use your car often and travel long distances, you may want to consider investing in an external battery charger.
7. Don't Stop Driving
Keep your car's battery from getting completely discharged by driving it every few days so the alternator can do its job.
Also, regular driving keeps the engine lubricated and corrects flat spots by reducing the strain on the tire bottoms.
Is It Possible For A Car Battery To Go Dead After Sitting For Some Time?
The answer is yes. Your car's battery is constantly being used in some way, even while collecting leaves on its hood.
It does this because it still powers your car's alarm system, air conditioning, computers, and other electrical features. Furthermore, living in an extremely hot climate can lead to a battery that loses its charge more quickly.
What Is The Maximum Amount Of Time A Car's Battery Can Last Before It Dies?
This depends on your car battery's age, type, and weather. Battery life usually lasts about four weeks to two months if your car does not get driven.
Since your car battery is in use even when you aren't driving it, it can only sit for so long before it dies.
The dashboard clock, alarm, and radio are powered by your car battery even when your car is off. It is also possible to end up with a dead battery the next day if you accidentally leave the lights on.
The Bottom Line
A variety of factors can cause battery drain. For example, keeping your car parked for too long could lead to the battery losing charge. Whatever car you drive, whether petrol, diesel, hybrid, or electric, this holds true.
It is not uncommon for your car to run in the background even when you are not using it – your security alarm, onboard computers, the clock, power doors, power locks, and preset settings like seat position, radio, and climate control.
All of these functions consume power, which drains the battery over time. A car that sits unused for a long time will cause a significant amount of battery discharge, even though there is a minimal loss of power each day. A battery left unchanged for an extended period will eventually wholly discharge.