People living in warmer climates often encounter this problem. For example, overheating engines caused by a lack of air conditioning have caused many cars to break down over the summer months.
Having your car die on you while you're driving can be a serious problem that needs immediate attention. In some cases, stalling is caused by problems with fuel or sensors.
Having a stall at the wrong time is never convenient and can cause serious damage. It is possible for a vehicle to stall anywhere. If the problem occurs for the first time, have it checked out?
Summer heat is more likely to cause a vehicle to break down than winter cold. The most common way to prepare for winter is to winterize your vehicle, but you should also perform a good inspection for summer.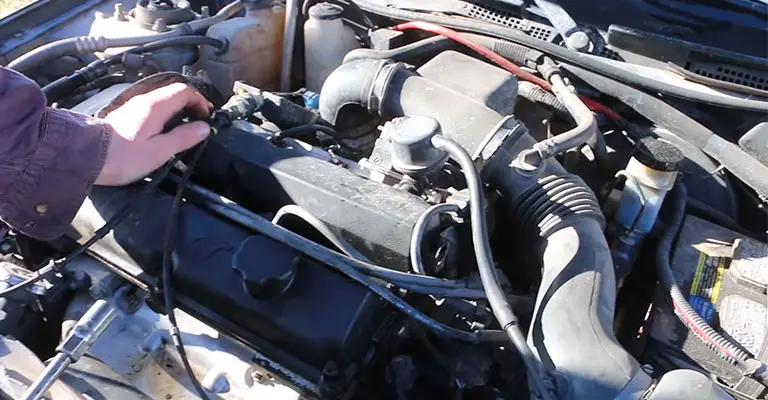 What Are The Effects Of Hot Weather On A Car?
There are many reasons why driving in hot weather can be bad for the car, including expensive repairs, but it can also harm the vehicle's occupants. Summer temperatures can wear down your car's engine components as well as its air conditioning system.
What Causes A Car To Stall During Warm Weather?
What causes cars to stall when they are warm? During warm weather, the car's electrical system is most likely to cause it to stall. Your car can experience a number of problems when it overheats due to the engine and charging system.
Camshaft Position Sensor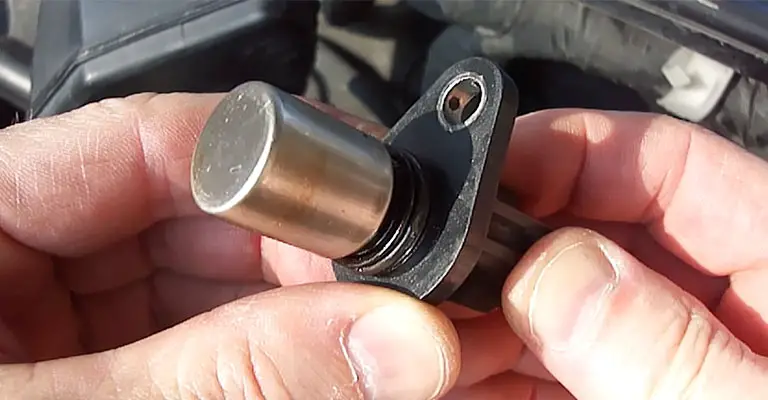 It is most likely that the crankshaft position sensor is the culprit and not the camshaft position sensor. As soon as they cool down, they work again. Unfortunately, they commonly fail on almost all brands of engines because they become heat sensitive.
As long as you're driving, the engine runs fine, and natural air flow keeps the sensors at a normal temperature. During short periods of time when an engine is stopped, such as when getting gas, engine heat can migrate to the sensors.
After about an hour, they usually cool down and start working again. In order to determine whether this is the cause, do a small test.
The first step is to read and record the diagnostic fault codes. An engine cranking does not usually set a fault code for these sensors. If an engine is coasting to a stop after stalling, they are more likely to set.
Vapor Lock
Older cars are most likely to develop vapor locks during warm weather. "Reader's Digest, Complete Car Care Manual" states that vapor lock occurs when the fuel in the fuel lines or fuel pump vaporizes.
Until the fuel condenses again, no fuel is fed to the engine once the vapor reaches the fuel pump diaphragm. Mechanical fuel pumps used in carbureted cars can cause vapor lock. Cars like these were built primarily before the mid-1980s.
Fuel Pump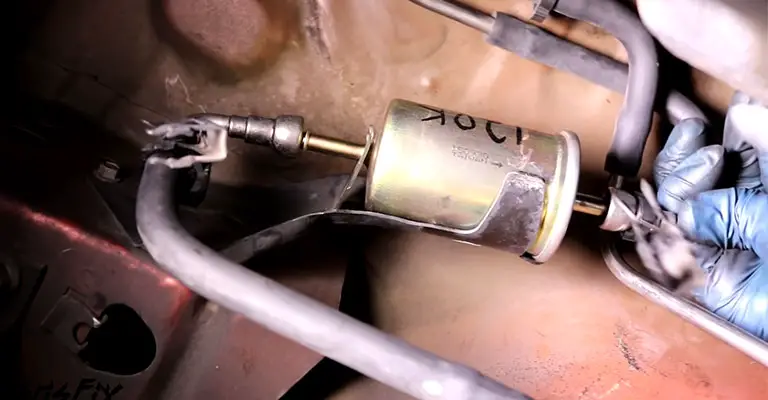 The starting pressure of a car should be between 30 and 80 pounds per square inch. When the fuel pressure is too low, it can cause the vehicle to stall, idle rough, misfire, and have difficulty starting.
According to AA1Car.com, fuel-injected engines are extremely sensitive to fuel pressure and fuel volume irregularities.
Under a load caused by accelerating, a low fuel volume can cause the engine to start normally, but it will starve as a result of starvation. Engine power will be lost, and the engine will stall as a result.
By turning the ignition key to the ON position, you can check the fuel pump's operation. One to two seconds should pass before the fuel pump buzzes.
Fuel Filters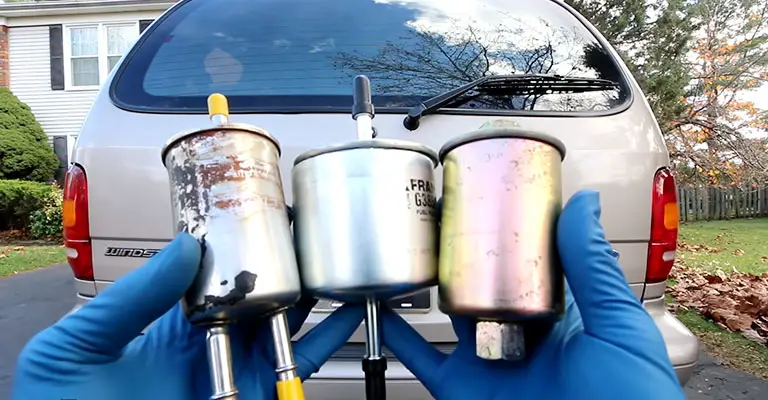 In some cases, stalling can be caused by clogged fuel filters. It is important to keep the fuel injectors clean by using fuel filters.
It is important to replace fuel filters on a regular basis, as their symptoms can be similar to those of a faulty fuel pump.
A rough idle, stalling, and backfiring are all symptoms of the problem. Fuel-injected cars have a fuel filter near the fuel pump.
It is possible for carbureted cars to have fuel filters located in different places. The carburetor and fuel pump may be placed anywhere in the line between them. The carburetor can also be located in other places.
Fuel Injectors
To dispense the right amount of fuel into the combustion chamber, fuel injectors use cone-shaped spray patterns. The fuel injector can perform poorly or not at all due to dirt, poor-quality fuel, and wear.
It is possible to have an uneven spray pattern. As a result, the engine does not perform smoothly. It buckles or stalls. Stalled engines may not be able to be restarted.
Ignition Coil Pack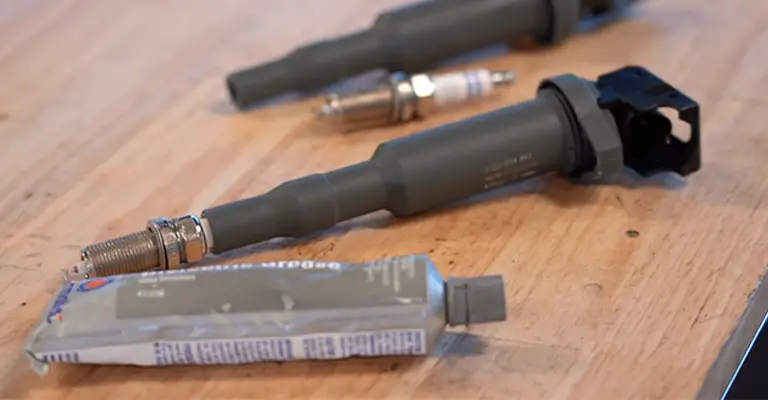 Due to the temperature fluctuations under the hood, ignition coils often display this erratic behavior or heat cycling, which eventually causes them to shut down, causing the car to only run after cooling down for 30-40 minutes.
Over time, after being stretched and contracted repeatedly, the varnish-like insulation on ignition coils becomes brittle.
When heated or cooled, small fractures develop in the insulation. The coil's ability to function decreases or is eliminated when they are open, allowing shorting of coil windings.
Common Overheating Issue
In some vehicles, the engine will automatically shut off if it reaches a certain temperature.
In order to make sure there are no leaks in the cooling system, I recommend having a pressure test performed on the vehicle.
It's possible that your cooling system is getting too hot because of a restriction or air in it. The cooling system may need to be power flushed to remove all air and restrictions.
Check The Starter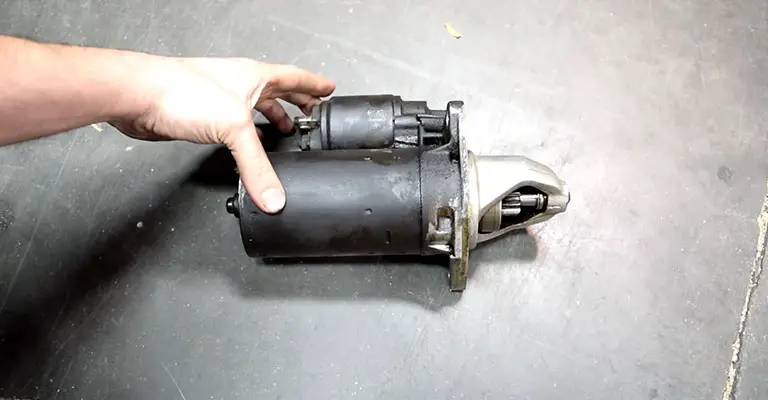 The same stresses that affect other electrical components also affect starters as electrical components.
As components work harder under hot temperatures, erratic starting is more likely. Often, when locating a problem in an electrical system, finding the weakest link in a chain is the answer.
Ignition
A precise engineering process goes into the electrical components of the ignition. As a result, electrical components can be adversely affected by extreme summertime heat by undergoing physical changes.
As a result of heat, separation, and gaps are created, compromising the system's operation.
The opposite happens with winter cold, which causes contraction. Over time, these electronics can be affected by seasonal expansions and contractions, resulting in poor performance and eventual failure.
Voltage Regulator
Despite their small size, voltage regulators are crucial components in a vehicle's electrical system. The function of this component is to regulate the flow of voltage within the electrical system.
As a result, too much current can flow to the battery when the voltage regulator is compromised by heat. You can prevent problems with other electrical components by making sure your voltage regulator is functioning properly.
Is It Possible For Extreme Heat To Affect A Car Battery?
The hot weather accelerates corrosion inside the battery because of the high temperatures under the hood. A battery's liquid electrolyte can also evaporate due to it.
What follows? The battery's capacity declines, its ability to start an engine is weakened, and, ultimately, the battery's life is shortened.
Is It Possible For Hot Weather To Affect Alternators?
During the summer, extreme temperatures can push it over the edge. In order to produce the same output, electrical components such as alternators have to work harder under heat.
In the event that the alternator fails to maintain a full charge on the battery, the electrical system can be compromised and cause failure.
Note From The Author:
Cooler seasons sometimes take the blame for the damage done by the summer. It is likely that your electrical components will be weakened during the summer months because of the heat.
In cooler seasons, however, failure may actually occur. It's important to note that good vehicle maintenance never has an off-season. Summertime is a great time to thoroughly inspect your vehicle's electrical system.
The Bottom Line
Several things usually need to be replaced, such as the ignition coil, igniter, or main relay. Ensure that spark is being generated by the ignition system first. You should check the pressure of the fuel if this is the case.
Before replacing the pump, if there is no pressure, verify that it receives power and ground signals.
In recent years, fuel pumps have become less likely to fail. However, you should stop your car immediately when it overheats and let it cool off.