You may have a lean air-to-fuel mixture if you experience hesitation when accelerating at low speeds. Gas getting to your engine has a lean air-fuel mixture, which means it doesn't have the right mix of fuel and air.
The vehicle cannot be moved because it cannot generate enough power. There are several reasons why you may experience this:
When you are idling.
When the weather is cold.
When you are carrying a heavy load.
It is quite dangerous if the car is moving while this occurs since the hesitation can be inconsistent and unpredictable.
The last thing you want is to get into an accident or get stuck somewhere. So, you can start looking for problems here.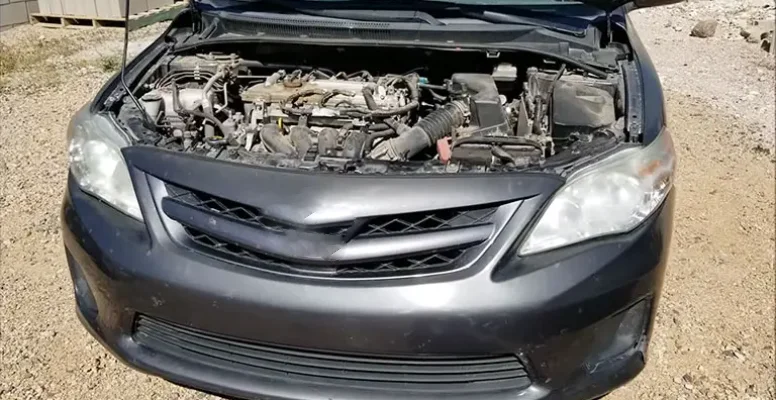 Car Hesitates When Accelerating From Stop
Air and fuel must be blended precisely in combustion engines (gas and diesel) to function properly. An engine running too rich (inadequate fuel) can be caused by the mixture being contaminated.
If you don't have enough air, you're too lean. It is most likely a lean air/fuel blend that causes a car to hesitate when accelerating from a stop.
When an engine is not performing at its peak, it will exhibit symptoms such as hesitation. As time passes, it deteriorates.
Any signs of stuttering in your vehicle should be reported. In any case, you must get that checked immediately, no matter what time it is during the ride.
Reasons Why Car Hesitates When Accelerating At Low Speed
The best way to fix engine hesitation is to understand its causes. The problem can become more serious if left unattended, which will cost a lot more to fix than if fixed earlier. If your car hesitates to accelerate when you step on the gas, here are the most common reasons.
1. Dirty/Failing Fuel Injectors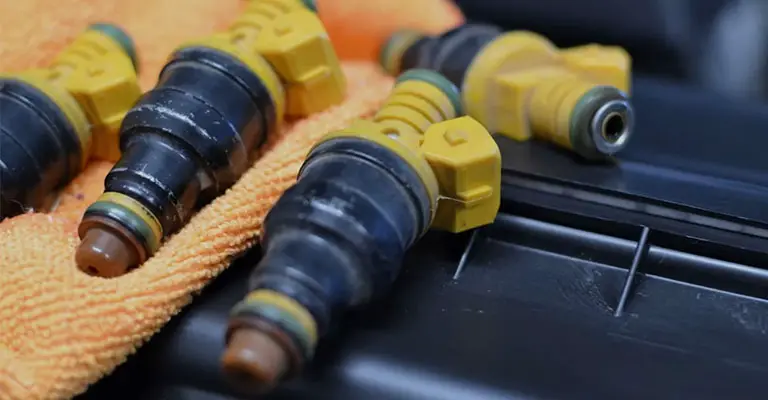 During combustion, the fuel is sprayed into the cylinder in a fine mist and ignited by the spark plug.
The fuel injectors can become clogged with dirt over time, preventing the cylinders from receiving enough fuel. A dirty fuel injector may result in the engine running lean, causing hesitation during acceleration.
2. Clogged Fuel Filter
Before fuel enters the internal combustion chamber, a fuel filter keeps rust, dirt, and other particles from mixing in. When the fuel filter is clogged, the engine hesitates when accelerating.
Every time a certain amount of mileage is driven, car owners should change their fuel filters. Eventually, debris particles will build up on the fuel filter if it is not changed, causing it to become clogged.
In the event that the filter becomes clogged, fuel will find it difficult to pass through. This will result in the engine hesitating because it isn't getting enough fuel.
On the other hand, fuel filters are cheap to replace, so there's no reason not to replace them.
3. Throttle Position Sensor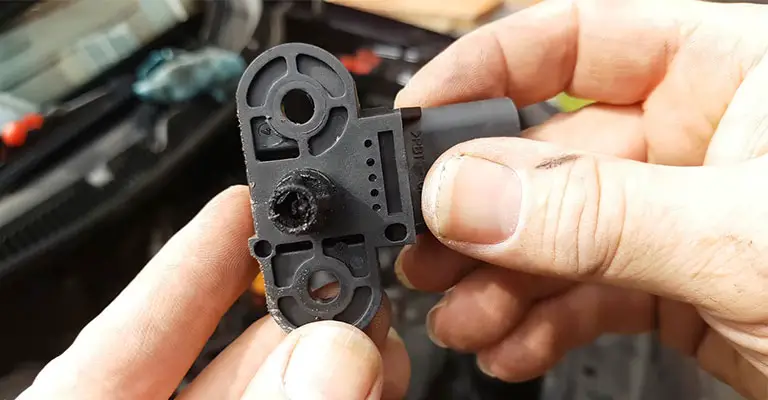 An automobile's computer is dependent on the throttle position sensor to determine how much pressure is placed on the accelerator.
It is this information that the computer uses in order to modify the fuel-air mixture so that it enters the engine at the correct amount.
When the throttle position sensor is damaged or malfunctioning, the computer receives incorrect information. As a result, the engine will not be able to handle different actions, like idling and accelerating.
4. Bad Fuel Injectors
During internal combustion, fuel is sprayed into the cylinder by fuel injectors. Thus, the spark plug can ignite the mixture when the right amount of fuel and air mix in the chamber.
If, however, the fuel injectors fail to inject the right amount of fuel, they will be faulty, worn out, or simply dirty. As a result, it will gradually become more common for engines to hesitate as this continues.
5. Accelerator Pump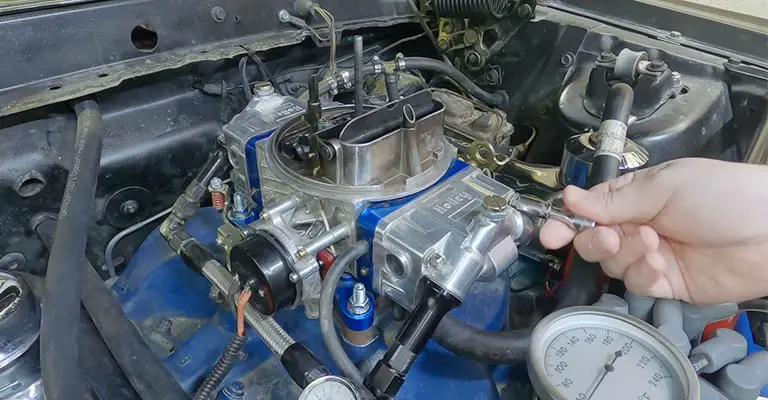 You should definitely have an accelerator pump if you ride an old car with a carburetor. If the accelerator pump is faulty and needs to be repaired, the car may struggle to accelerate from a stop.
It has a rubber seal piston that sprays a little raw gas into the carburetor through a plunger rod. As a result of the mixture of fuel and air, the engine responds more quickly to accelerator inputs.
Wearing out the seal results in too much air flowing into the cylinder with insufficient gas.
As a result, you can feel the car hesitating when you press the accelerator from a stop. It is necessary to replace the fuel pump and clean or replace the fuel filter to solve this problem.
6. Mass Airflow Sensor
Airflow into the engine is measured by a mass airflow sensor (MAF), which is installed in every vehicle. It transmits this information to the vehicle's main computer once it has received it.
It then communicates with the fuel injectors and delivers the appropriate amount of fuel for the ideal air/fuel ratio.
Mass airflow sensors, however, can become faulty or worn out and fail to detect the proper amount of air, which can cause problems with internal combustion. As a result, engine hesitation can occur.
7. The Air Filter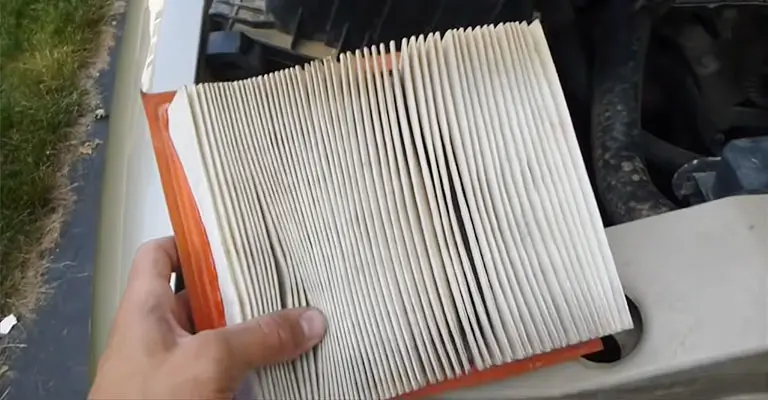 Stuttering when accelerating from a stop can be caused by a number of different things, but one of the most common causes is a dirty air filter.
In order for a vehicle to run, it needs a constant supply of air, and a dirty and clogged air filter can adversely affect that.
In addition, the vehicle's necessary components become clogged with dust and cease to function as they should.
Clogged air filters prevent the combustion chamber from getting the air it needs to generate sparks.
When left unattended for an extended period of time, this small issue can choke the engine, reducing fuel efficiency and increasing the risk of accidents.
This issue can be resolved simply by removing the air filter from its designated air box, checking it, and replacing it.
8. Faulty Fuel Pump
A fuel pump is built right into the fuel tank or just outside of it on some vehicles. When fuel is needed for combustion, the fuel pump delivers it to the engine.
In order for the fuel pump to deliver the correct amount of fuel, it must be precise. In addition, the pressure must be right for this to happen.
It is possible for the fuel pump to fail, resulting in an incorrect amount of fuel being delivered to the engine if it is worn out, damaged, or faulty. If you accelerate up an incline, you will experience engine hesitation.
There is also a possibility that the problem is caused by a faulty fuel pump relay, which prevents the fuel pump from turning on.
What To Do When The Engine Hesitates During Acceleration?
If a driver expects their vehicle to accelerate quickly only to find it is hesitant at the point of acceleration, it can be frustrating.
In situations where merging with traffic may require acceleration, such as entering and exiting a highway from an off-ramp, hesitation may pose a danger.
The acceleration of a vehicle that can struggle or hesitate may be unpredictable, and unexpected surges or accelerations may accompany moments of hesitation.
Therefore, an inspection by a mechanic is recommended if a vehicle is hesitating during acceleration.
The Bottom Line
Nothing is more frustrating than your car hesitating when you accelerate from a stop. Before the vehicle moves forward, you will feel the power being cut off for a few seconds when you press the gas pedal.
The speed of the vehicle decreases instead of increasing. There might even be a moment when the vehicle stumbles.
You can feel anxious when you have to stop at a red light or park somewhere other than your garage.
There is not only an annoying aspect to this particular issue, but it can also be dangerous.
The person in the vehicle behind you won't know about the jerking problems you are experiencing. This creates an embarrassing and risky situation.