If you've ever experienced a whining noise coming from your car when starting it cold, you're not alone. Many drivers have encountered this peculiar sound, which can be both unsettling and concerning.
While it may be tempting to dismiss it as a harmless quirk, it's essential to understand that unusual noises in a vehicle should never be ignored.
The noises your vehicle makes can change as the weather gets colder. A whining sound when starting car in cold, may be heard when you wake up in the morning, for example.
When the vehicle warms up, the sound may go away, but it could be a sign of worse things to come. The behavior of different components differs when the temperature is cold. Let's examine a few.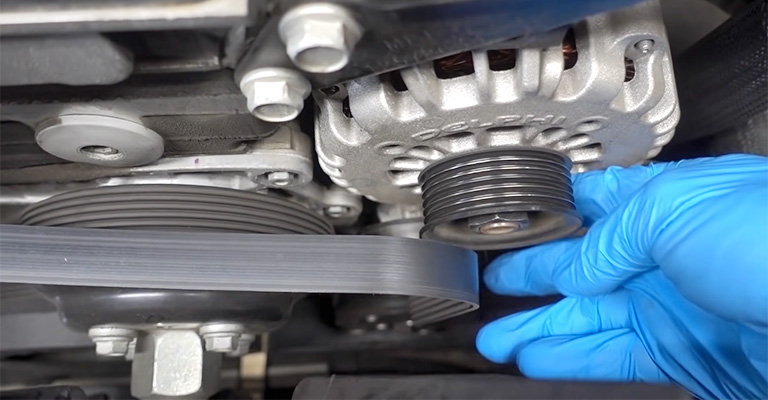 Why Does My Car Make A Whining Noise When Starting Car?
There are several reasons why a vehicle will make noise when it is cold.
Let's start with your vehicle's fluids. Engine oil, transmission fluid, and power steering fluid can behave differently in cold temperatures. If the fluids are old and contaminated, those characteristics may change.
When cold, belts can also whine. In addition to turning pulleys that move other items, several factors can affect their performance.
The belts may take a while to warm up and grip the pulleys the way they are supposed to if they are loose at all. The drive belt tensioner may or may not be able to resolve this issue.
Belt tension can be changed by increased friction. The belts are also prone to cracking, getting loose, or developing a glazed surface as they age. Similarly, belts and pulleys must be aligned properly to function properly.
If the vehicle makes a noise, it is easier for the technician to diagnose it. By the time a vehicle reaches a repair facility, it may have stopped making that noise if it only makes it when it's cold.
Drivers may have to drop off their vehicles the night before so the technician can start them the next day.
Whenever you hear a new noise and think it is more than a cold weather effect, you should service all of the fluids in your car. Additionally, the drive belt tensioner should be checked.
How To Fix Car Makes Whining Noise When Starting Cold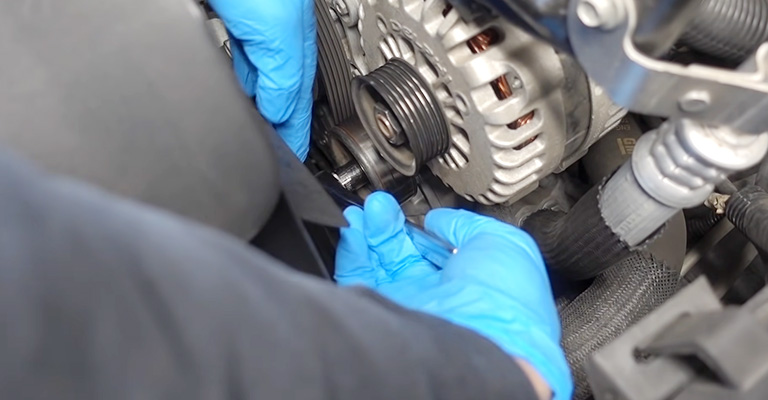 Fixing a car that makes a whining noise when starting cold requires identifying the root cause of the issue and taking appropriate steps to address it.
Here are some common causes and potential solutions:
Serpentine Belt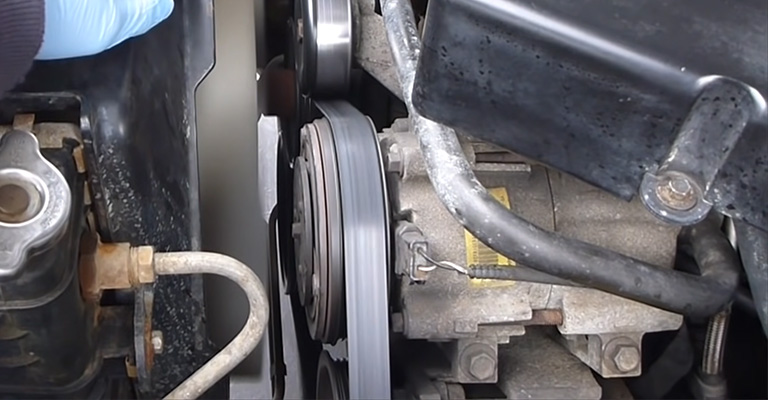 The serpentine belt is responsible for powering various engine components. Over time, it can become worn, loose, or misaligned, resulting in a whining noise when starting car during startup.
To fix this issue, inspect the serpentine belt for signs of wear or damage. If necessary, replace the belt and ensure proper tension and alignment.
Power Steering Fluid
Insufficient or degraded power steering fluid can lead to a whining noise when starting the car. Check the power steering fluid level and condition. 
If it's low, top it up to the recommended level using the appropriate fluid specified in your vehicle's manual. If the fluid is old or contaminated, consider flushing and replacing it.
Alternator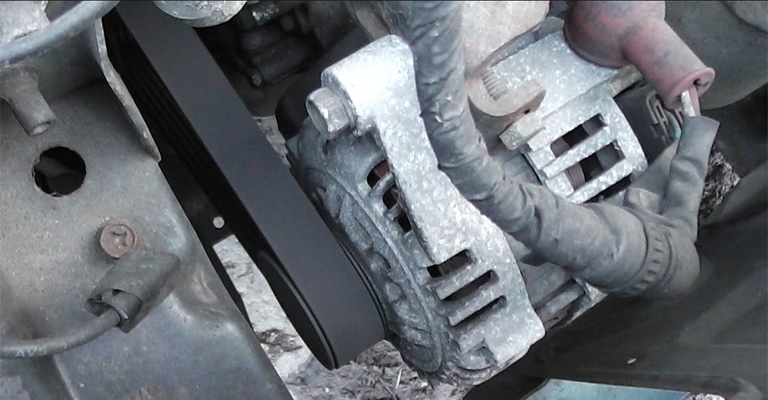 A faulty alternator can cause a whining noise, especially during cold starts. The alternator generates power for the electrical system and charges the battery.
If you suspect the alternator is the culprit, have it tested by a professional mechanic. If it's found to be defective, replace it to eliminate the whining noise.
Tensioner Pulley
The tensioner pulley helps maintain proper tension on the serpentine belt. If the pulley is worn or damaged, it can produce a whining noise. Inspect the tensioner pulley for signs of wear or misalignment. If necessary, replace it with a new one.
Water Pump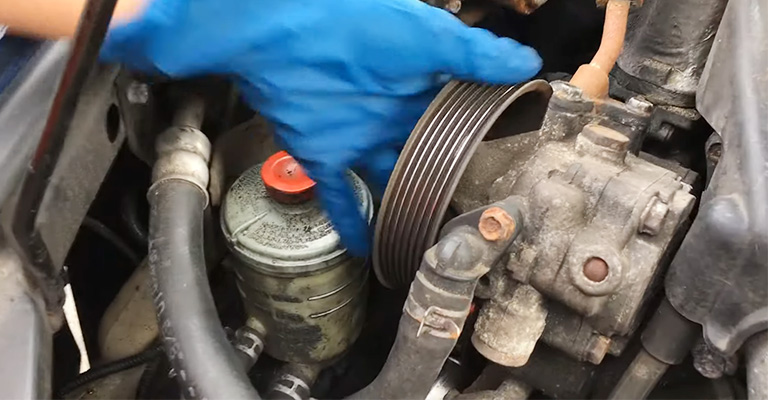 A failing water pump can also contribute to a whining noise during cold starts. The water pump circulates coolant throughout the engine to prevent overheating. 
If you suspect the water pump is the issue, have it inspected by a mechanic. If necessary, replace the water pump to resolve the noise.
Belts and Pulleys
Other belts and pulleys in the engine system can also cause whining noises if they are worn, loose, or misaligned.
Inspect all belts and pulleys for signs of damage or improper alignment. Replace any worn-out belts and ensure proper tension and alignment of all pulleys.
Final Words
If you're uncertain about diagnosing or fixing the issue yourself, it's recommended to consult with a qualified mechanic or take your car to a trusted repair shop.
They have the expertise and tools to identify the exact cause of the whining noise and perform the necessary repairs or replacements.
Remember, addressing the problem promptly can prevent further damage and ensure the continued smooth operation of your vehicle.