The sudden appearance of a warning light on your dashboard when you're driving is never fun. Not knowing what it means immediately, or the severity of the problem can be stressful when you don't recognize the light.
Overheating your engine triggers your dashboard's engine temperature warning light. It could be due to a low level of coolant or another problem. Seeing no check engine light makes things worse.
The temperature will likely rise in the coming summer – which means your car may overheat more frequently. It makes no sense to run your car when it's baking in the sun, and you haven't turned the engine on yet.
However, many factors other than the external temperature can contribute to your car's risk of overheating, and most of them can be avoided.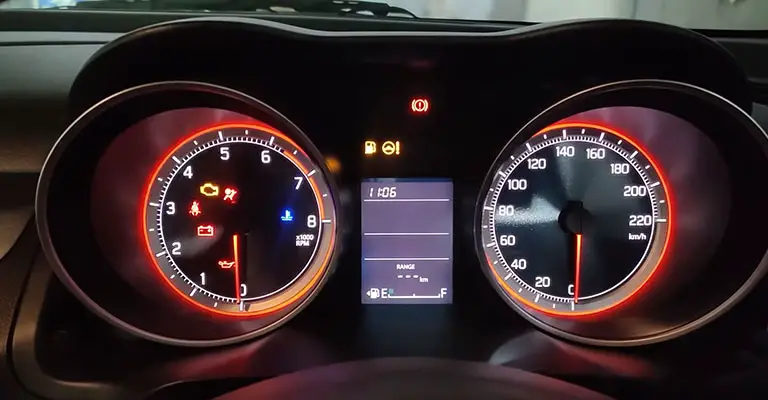 Signs Your Engine Is Overheating But Not Check Engine Light
Reducing the risk of irreversible engine damage is possible if you can take steps to cool your engine before it overheats. Overheating can cause the following symptoms, so you must first notice them:
The engine area has a strange smell. A coolant leak, for example, might smell sweet, while an oil leak might smell burned.
You see a spike in the engine temperature gauge on your dashboard, or the temperature spikes into the red zone. Your owner's manual will provide you with the symbols for the engine temperature gauge.
Under the hood of a car, steam can appear like smoke.
Why Don't Cars Have An Engine Overheating Warning Light?
This gauge indicates engine coolant temperature with the letters C and H on it. Additional indicator lights are not required. The gauge is found in almost every car of some kind, and some even display the actual temperature.
It will tell you if you are running too cold or overheating. When you're not paying attention to your vehicle's health, you may notice these signs of overheating.
It is important to note that when an engine overheats, the "check engine" light does not appear.
What Does The Engine Temperature Warning Light Mean?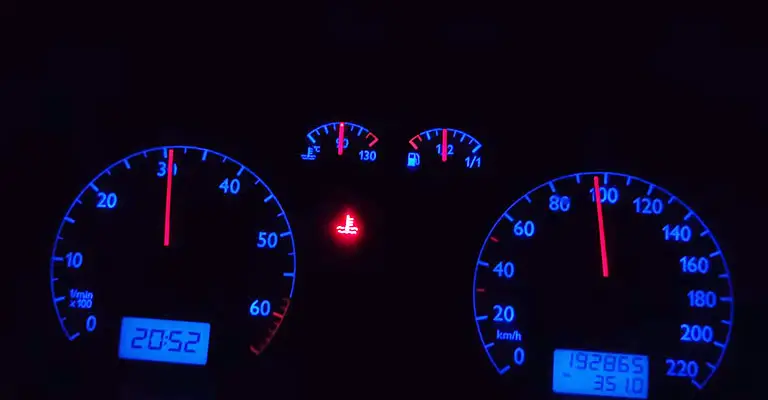 Your dashboard will display a red thermometer if your engine coolant system is malfunctioning while you are driving. You can damage your engine if you keep going once your engine temperature reaches a dangerous level.
When you start your car, the engine temperature warning light may flash and disappear. This is called a bulb check and does not indicate an engine problem.
Checking your dashboard lights ensures you don't miss any important warnings by ensuring they are working. For example, when your engine oil is colder than its optimal temperature, the engine temperature warning light will also illuminate.
There is usually a blue or green light next to the thermometer symbol. The temperature of your engine oil should be warm before you start driving if your car has been alerted that it is low.
What Is The Engine Temperature Warning Light On My Dashboard?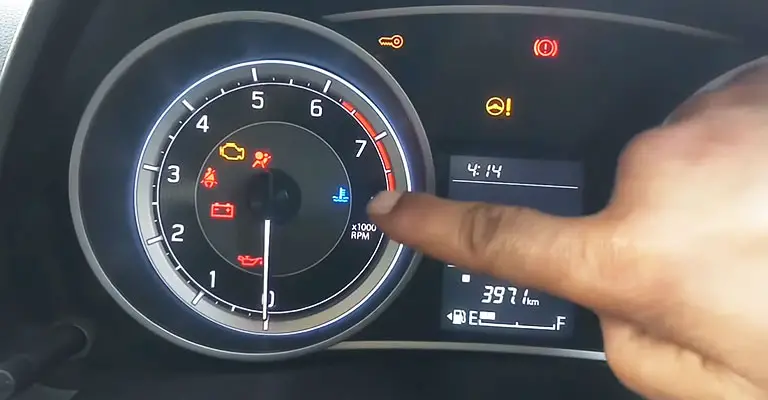 You will be informed when your engine temperature is too high by the engine temperature warning light. The warning is easy to overlook, but overheating is a serious issue that needs to be addressed.
What Does The Engine Temperature Warning Light Look Like?
There are two wavy lines at the bottom of the engine temperature warning light, which looks like a red thermometer. There may also be the following on your car, depending on its make and model:
Start-up symbols indicate the engine temperature is blue or green but not overheating.
It says 'ENGINE OVERHEATING' at the top of the screen
It says 'TEMP' as a warning
How to Troubleshoot an Overheating Engine?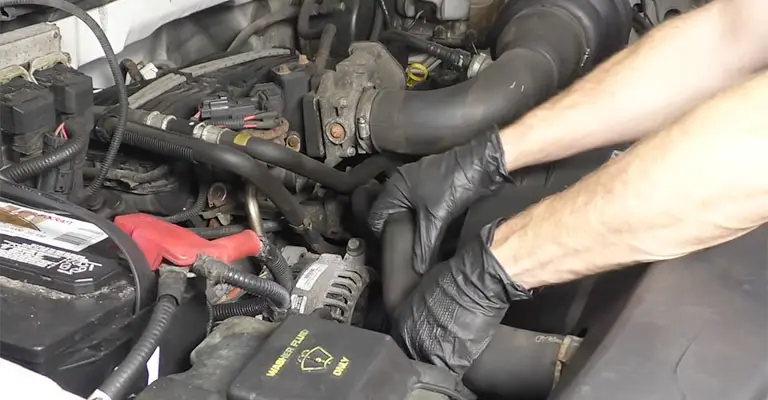 An overheating car can be detected by the needle on the temperature gauge moving into the red zone. There are times when the check engine light comes on, and there are times when it doesn't.
Overheating is often caused by a faulty pressure cap, so you should check it first. There are times when the gasket on the cap deteriorates, and pressure escapes.
As a result, the cooling system malfunctions. If your cap is in good condition, most service stations can test it for you.
Your cooling system may be leaking if your vehicle overheats often and loses coolant constantly. Eventually, the liquid in the radiator overflows, and steam comes out of the engine compartment.
Overheating vehicles may require a liquid additive, a thermostat replacement, an accessory belt adjustment, or a water pump check under normal weather conditions.
Low oil level
In addition to cushioning moving engine parts, oil removes 75 to 80 percent of the "waste heat" from your engine when it's low on oil.
Collapsing Bottom Radiator Hose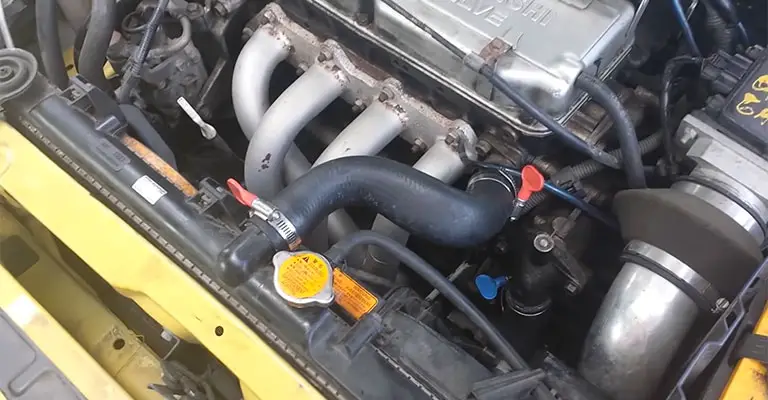 Under the vacuum created by the water pump, a bottom radiator hose can collapse, resulting in impaired circulation and overheating.
Slipping Accessory Belt
Be sure there are no more than 12 inches of giving in the accessory belt that drives the water pump if you can see it.
It's possible to replace the belt if it's frayed or loose. You should have a professional handle the job if you are not capable of doing it.
Plugged Radiator
The system can't cool efficiently when plugged into radiators because they cut off liquid circulation.
However, radiator specialists can remove and inspect the radiator to fix the problem. It may be enough to steam-clean the radiator; if not, there are more expensive solutions available.
Late Timing
Due to delayed timing, after the piston moves down from the top of its stroke, the spark plugs fire the fuel/air mixture, causing your vehicle to overheat.
In the absence of other problems, late timing does not cause an engine's temperature to rise more than a few degrees.
However, when coupled with other issues, it can cause the engine to reach a critical level of temperature. Check your timing and adjust it if necessary at a service facility that uses an electronic diagnostic machine.
How To Turn Off The Engine Temperature Warning Light?
In the event of an engine overheating warning, you should pull over to a safe location and shut down your car. Afterward, you should:
After the engine has cooled down for at least 20 minutes (if possible, allow it to cool for an hour)
Locate the engine coolant reservoir under the hood of your car. The manual of your car will help you locate it if you are not sure where it is
Check the coolant level inside the engine by unscrewing the cap and using a rag to prevent steam from burning your hand
Once the engine has cooled down, add water or more coolant if the coolant appears low
You may be able to keep your engine from overheating by refilling your engine coolant, but you should go to a mechanic if:
No water or coolant on hand or you don't feel comfortable filling it yourself
Despite refilling your coolant, your engine continues to overheat. The coolant pump or lines may be leaking or have another issue causing this issue
Even when the engine is not overheating, the engine temperature warning light remains on. A malfunctioning engine thermometer can cause this problem
Tips To Prevent Car Engine Overheating
Adding coolant to a hot engine won't resolve an overheating problem on its own. Unaddressed, the issue will only worsen. To help save your engine, find the source of the problem.
It's difficult for your engine to keep cool, but it's possible for you! Pulling off the road should not be done by swerving or slamming on the brakes.
Staying on the road while your engine overheats aren't doing it any favors. The engine may last you until you reach your destination, but it may cause significant (and costly) damage if you push it too hard.
Immediately after pulling over, open the hood to inspect the engine after it has cooled down. Spilling steam or smoke can cause burns or injury if you open the hood immediately.
The key to patience is to be patient. Before opening the hood, wait for the temperature gauge to settle down.
Final Words
There are many reasons why engines overheat. Generally, this happens when something goes wrong with the cooling system, preventing heat from escaping.
If your cooling system leaks, your radiator fan is faulty, your water pump is malfunctioning, or your coolant hose is clogged, the issue could be the result of any of those factors.
No matter what the cause may be, an overheating engine isn't something that should be ignored. There is a possibility of permanent damage to your engine.
Keep your car in good shape, and it will keep you in good shape. Regular coolant flushes and exchanges are the best way to prevent your car engine from overheating.
Maintain your radiator in accordance with your vehicle's manufacturer's recommendations. Additionally, routine inspections can help you catch potential radiator or engine problems in the early stages.