Fuel system problems should be looked into as soon as you hear sputtering at high speeds, or the engine suddenly loses power. A number of factors cause sputtering, but the most common is a malfunctioning fuel pump.
Gas is flowed to the engine according to demand by the fuel pump. High-speed sputtering occurs if the engine doesn't receive enough gas.
Clogged fuel filters and failing fuel pumps are the most common fuel system problems.
A car with either of these issues will likely have trouble starting or even fail to start altogether. Check out some possible explanations for engine sputtering by following along.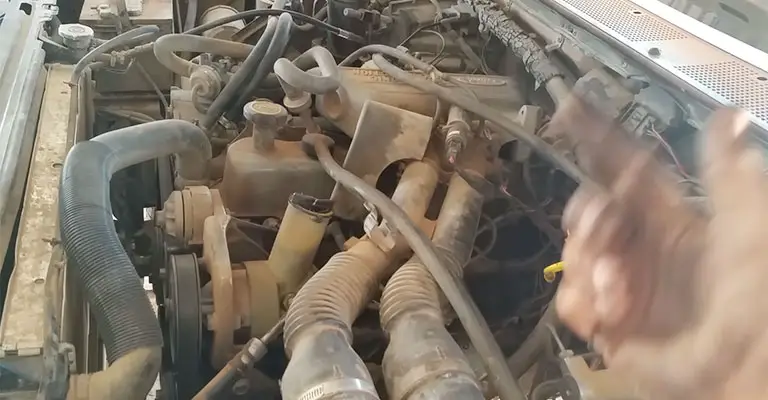 Engine Sputtering: What Does It Mean?
The first sign of a sputtering engine is usually an immediate one. There may be a backfire, or it might just not sound and feel like it is functioning normally.
It's a sign that the engine isn't achieving total combustion when it sputters. There are numerous causes of this problem, and it could be caused by anything from simple to more complex problems.
What Causes My Car's Engine To Sputter At High Speeds?
Whenever you step on the gas, your car sputters to tell you it needs help. When your car sputters, you may be running low on gas.
It could also indicate a more serious problem, such as a dirty or worn-out part in the fuel or exhaust system.
It is possible that the fuel pump isn't working because the fuel filter is clogged, the fuel lines are clogged, or the fuel pump is malfunctioning.
A failing fuel pump can cause the engine to sputter. Another sign that it's the pump is the following.
A Stalled Engine
In addition to overheating, stalling, and failing to start your vehicle, the fuel pump might be to blame.
It is likely your fuel pump and not your radiator causing your vehicle to stall out suddenly when your temperature gauge is rising. A faulty fuel pump can cause your vehicle to start and die after a few revs.
Mileage On Gas Is Low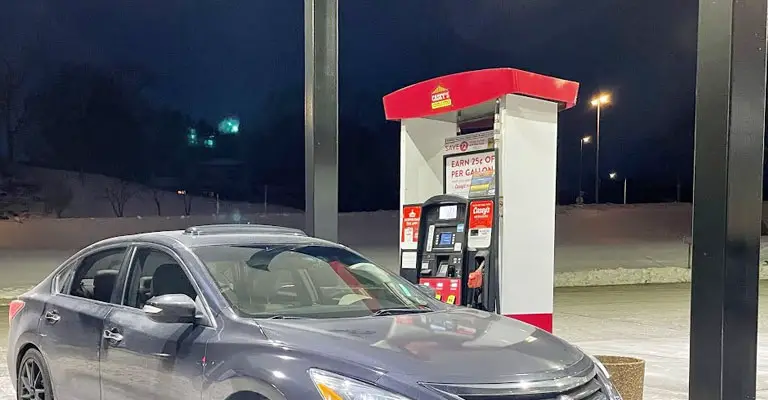 The efficiency of your vehicle determines its gas mileage. For various reasons, you will have low gas mileage if you do not maintain your vehicle according to its manufacturer's recommendation.
The relief valve on your fuel pump might be to blame if your vehicle is suddenly guzzling fuel. There is a possibility that it is opening too wide and allowing extra gas into the engine.
The Surge In Engine Power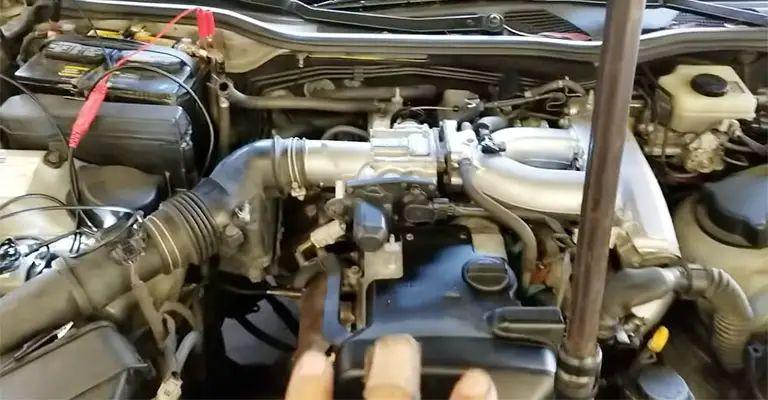 When your fuel pump isn't working properly, too much gas might be moved from the tank to the engine.
Despite not pressing harder on the accelerator, your vehicle will suddenly pick up speed in spurts because of this surge.
When your vehicle is surging while you drive, it is strictly a fuel pump problem, so have it checked right away.
Lag In Engines
Your vehicle's engine needs more fuel when climbing steep hills or hauling heavy loads. You may need to replace your fuel pump if you notice your engine lags on hills or when you have a trailer attached.
You may be experiencing this problem because your fuel filter or lines are clogged, or your fuel pump motor may be malfunctioning.
Sensor Failure On The Camshaft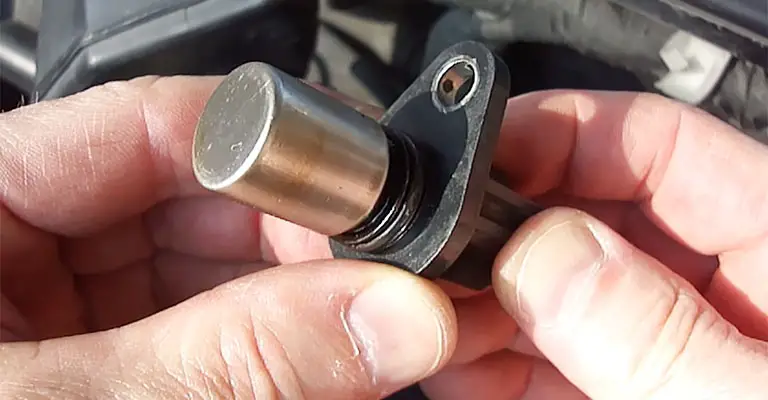 Several factors can cause this type of sputtering, but a very common one is a malfunctioning camshaft position sensor. In addition, a sputtering problem can result from this problem with ignition timing.
Using magnetic sensors, the camshaft position sensor regulates ignition timing and fuel injection timing by monitoring camshaft speed.
Gathering and transmitting the camshaft speed (which determines the position of every piston) gives the car's electronic control module information about how fast it is turning.
The computer receives this information to calculate the engine's ignition and fuel injection timing.
Symptoms include poor power, idling, fuel mileage, and problems starting the vehicle when this isn't functioning properly. A sensor's signal to the computer weakens over time as it begins to fail and worsen.
Failure Of The Catalytic Converter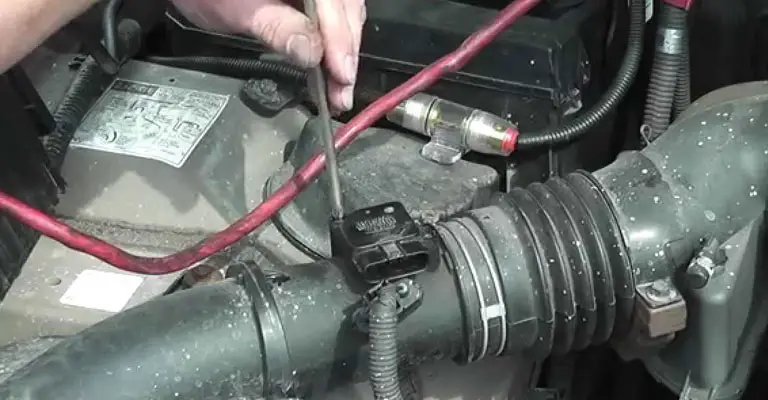 Alternatively, a failing catalytic converter could cause the engine to sputter. You can reduce the amount of pollution coming from your car with a catalytic converter.
It converts harmful compounds such as carbon monoxide, nitrous oxide, and hydrocarbons into less harmful ones, including water and carbon dioxide, which are released into the atmosphere.
Filthy Mass Airflow Sensor
The cause of a sputtering engine could also be a dirty mass airflow sensor. Fuel injection uses this sensor to measure the temperature and weight of air as it enters the engine. Again, a dirty sensor can cause poor engine performance and low gas mileage.
Outdated Spark Plugs
Spark plugs are among the most critical parts of your vehicle, so sputtering could also indicate a need for new ones.
Powered by spark plugs, your vehicle's engine produces power as air and fuel react together. You may eventually be unable to start your vehicle if they are dirty or otherwise not working well.
Gaskets Or Seals That Are Defective
Gaskets and seals are found throughout the car's fuel and exhaust systems, transmissions, cooling system, and engine. If one of these seals becomes worn or weak, engine performance will be affected.
Oxygen Sensor Failure
A crucial component of the exhaust system is the oxygen sensor. Having an exhaust sensor fail will affect the performance of the exhaust system and the engine itself.
If the sensor gives false readings to the car's computer, then there will be a significant impact on the engine's performance.
Leak In The Exhaust System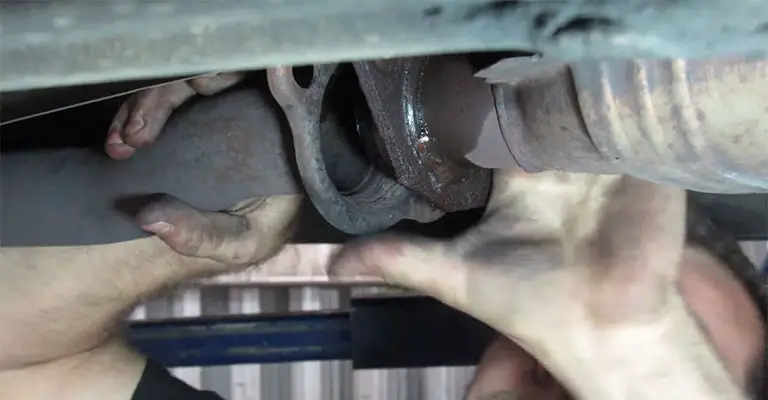 The exhaust system of the vehicle can significantly influence an engine's performance. A variety of problems can arise from an exhaust leak, such as dangerous exhaust gasses flowing back into the engine.
Pressure Loss Due To Vacuum Loss
Fuel pressure is created by a series of vacuum hoses in every vehicle. You will lose substantial fuel pressure if one of these leaks or is damaged.
Running Out Of Gas
A sputtered engine is usually caused by running out of gas. A car that doesn't receive enough fuel will struggle to run and eventually won't start.
Faulty fuel gauges often cause sputtering engines. You should check yours first. Unless the fuel gauge is faulty, being out of gas isn't likely your issue (unless it shows gas in the tank).
Several factors can cause sputtering engines, but these are some of the most common. A professional mechanic can diagnose and repair your engine if it is struggling and not performing as it should.
Fuel Filters: Why Are They So Important?
With such small openings, fuel filters protect fuel injectors from clogging. However, your car or truck will inevitably come in contact with dirt and other particles that are in the air as you drive.
Your fuel system is protected from these contaminants by the filters. The fuel must be dirt-free and clean to be easily injected into the engine.
Paper is the most common material used in these filters. You should throw them away and replace them periodically.
You might wonder car sputters at low RPM too. Read the details case study.
Conclusion
A clogged fuel filter usually causes fuel pump failure. This is because the fuel pump has difficulty pumping fuel through the engine when the filters are clogged.
As a result of this extra work, the pump will certainly wear out sooner than it should. Maintaining a clean fuel filter is one of the best ways to improve your vehicle's performance.
You can find out when to replace them and schedule a fuel system cleaning in the owner's manual for your vehicle. You must know this information to avoid costly repairs and save money.
It's your engine asking for help when your vehicle is sputtering. Various problems can cause sputtering, but if the issue isn't addressed as soon as possible, you could incur costly, long-term damage to your car.