Avoid slamming down the gas pedal when facing acceleration problems while driving uphill. If the engine has an issue somewhere, you will only be able to do something that increases the engine's stress.
It is not uncommon for a vehicle to lose power on an uphill drive, though this can happen anytime and anywhere. When you experience, frequent power loss could indicate that your vehicle has an underlying problem that needs to be addressed.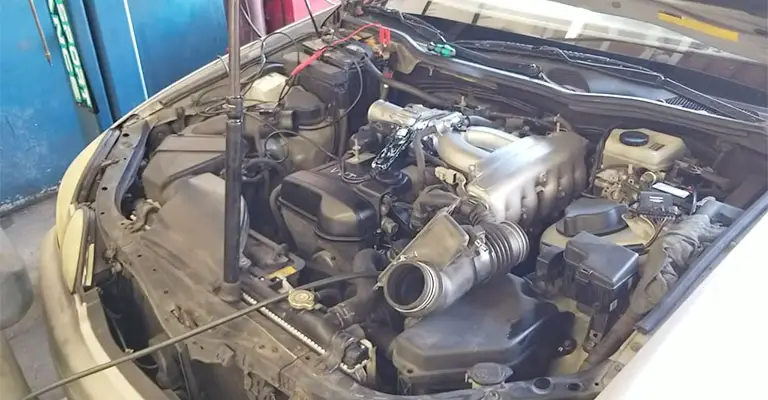 What Causes a Car to Lose Power on a Hill?
If you are traveling up an incline or a hill, your engine must work extra hard in a car. Acceleration is critical on hills where gravity pulls heavily against a vehicle.
The engine may have trouble pushing the vehicle up the hill if any faulty components are present in the vehicle. Considering the various causes and possible causes of this could help you avoid it.
Reasons Why Car Sputters While Going Uphill
Depending on the make and model of your vehicle and its condition, a car can lose power going uphill for various reasons. Should this happen to you, here are a few possibilities to consider.
1. Catalytic Converter With Problem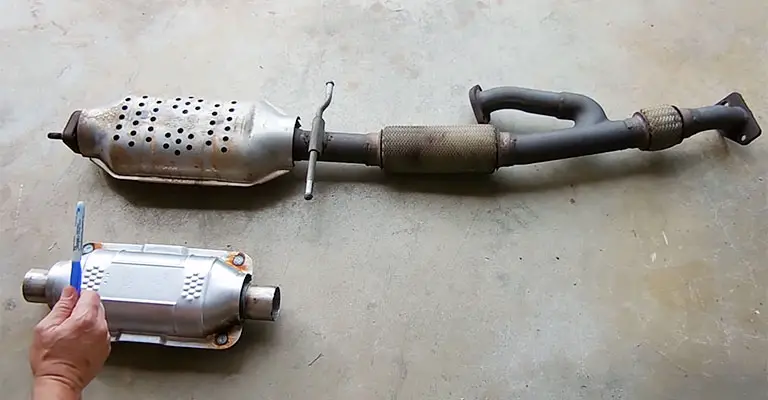 Catalytic converters reduce emissions from engines by converting them into less harmful compounds. A failing catalytic converter can cause the motor to lose power because it cannot run as efficiently.
In the case of a malfunctioning catalytic converter, you should fix it yourself or find a mechanic as soon as possible.
2. Aspects Of The Environment
You will find that your vehicle's intake air temperature increases when it is really hot outside. Therefore, engine knocking is more likely to occur at higher intake air temperatures.
In engines that knock, the computer reduces power and makes combustion safer by adjusting ignition timing, reducing power, and reducing ignition timing.
In addition to running the air conditioning, the engine has to work harder. This is because you will need less air to suck into the engine when driving at a high altitude.
To maintain the proper air-to-fuel ratio, the computer must inject less fuel, so the car doesn't make as much power. Compared to naturally aspirated and supercharged vehicles, turbocharged vehicles suffer less from altitude effects.
This is because turbocharged vehicles increase boost until they reach their target boost pressure. Due to mechanical constraints, a computer cannot adjust the intake pressure for other induction types.
3. Engine Misfires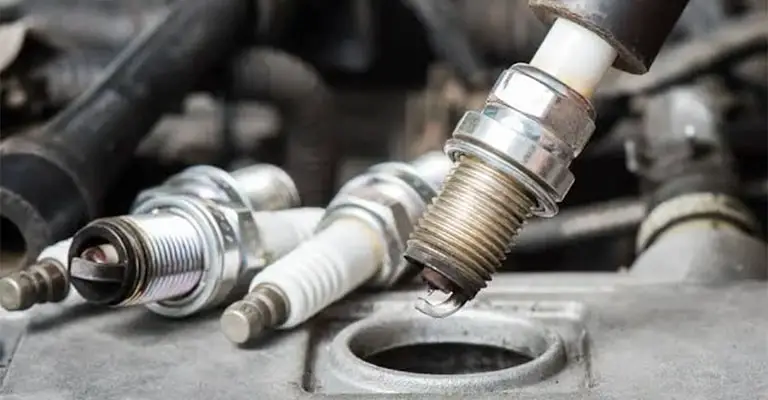 Power can also be lost if the engine misfires. The spark plugs fail to ignite fuel properly, resulting in an engine misfire. Several things can cause this misfire, including dirty spark plugs, faulty ignition coils, and fuel injector problems.
In addition to misfiring engines, a blown head gasket or cracked engine block can also cause the issue. To determine the cause of misfiring, you should have your engine checked by a mechanic.
4. Compression Is Low In The Cylinder
Engine power is critical for the vehicle up a hill, so the cylinder compression must be high. Conversely, when experiencing low-cylinder compression, you will always have difficulty pushing your vehicle up an incline because the engine power will need to be stronger.
5. Having An Overheated Engine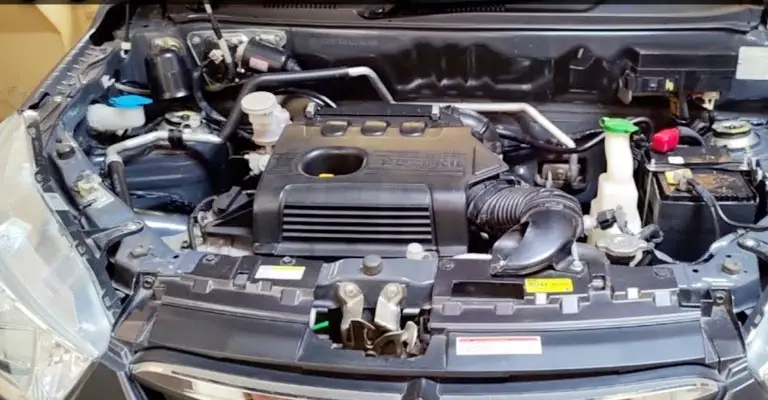 Not only will an overheated engine result in power loss, but it can also severely damage your vehicle. The cooling system might malfunction if an engine overheats, but there are other reasons.
There could be a problem with the radiator, a malfunctioning water pump, or a cooling system leak causing this issue. The sooner your engine is checked out if you notice it overheating, the better.
6. The Fuel Filter Is Clogged
Fresh, pure gasoline flowing into an engine is essential for a good working engine. A bad fuel filter allows impurities from the fuel to enter the engine, thereby jeopardizing the engine's performance.
In addition to losing power, a clogged fuel filter can cause your car to lose power. Before entering the engine, the fuel filter cleans the fuel. Fuel flow to the engine can be restricted when the filter is clogged with dirt and debris over time.
When the air filter clogs up, the engine cannot get the fuel it needs to run properly, resulting in a loss of power. So, about every 12,000 miles, you should replace your fuel filter.
7. Sensor For The Camshaft Position Is Faulty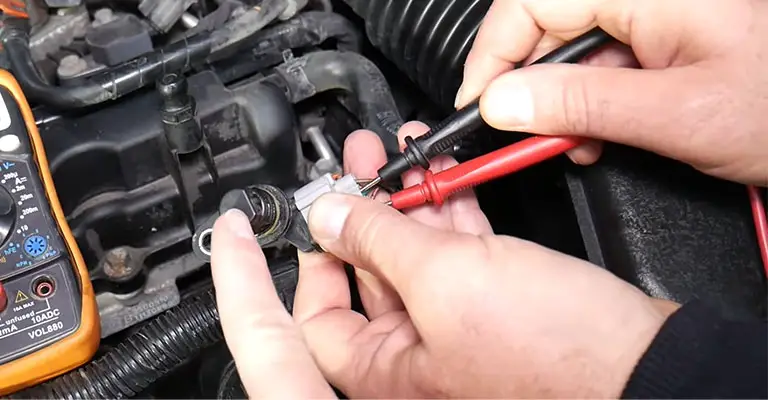 An electronic control module receives the camshaft speed from the camshaft position sensor. In this way, the engine control module can maintain an appropriate timing for ignition and fuel injection.
If your camshaft position sensor were faulty, both timings would be out. There would be a considerable loss of engine power, and it would be difficult to drive up a hill with this engine.
8. There Is A Problem With The Oxygen Sensor
There is also the possibility that your vehicle's oxygen sensor is malfunctioning. The oxygen sensor sends information to the engine control unit about the amount of oxygen in the exhaust.
The engine control unit then adjusts the air-fuel mixture to ensure the efficient operation of the engine. However, fuel isn't being mixed with air adequately when the oxygen sensor is faulty, so the engine runs lean.
A power outage can result from this issue. Under more stress, the engine has to work harder when going uphill, losing power.
9. Having Problems With Your Spark Plugs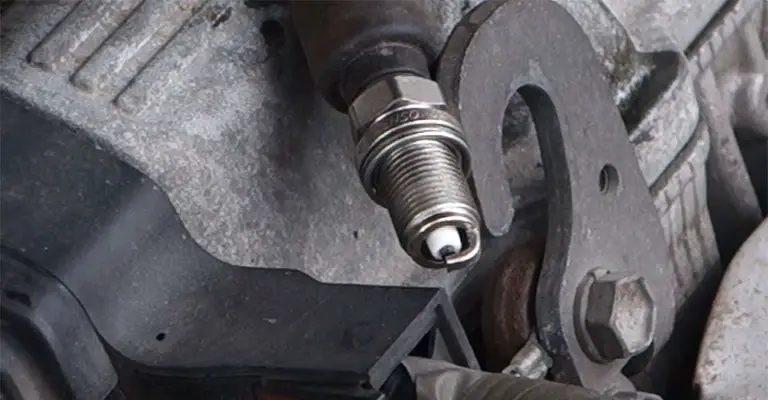 Wear on the electrodes in the middle and ground of your spark plug can increase the spark gap as your spark plug ages. In some cases, the spark may not be able to jump the gap if the gap becomes too great.
To jump the spark plug gap, low-voltage electricity from the battery is converted to high voltage by ignition coils and spark plug wires. Unfortunately, ignition coils and wires can lose insulation over time and short out as they wear.
Consequently, spark plugs may not receive sufficient voltage, causing misfires. Misfires occur when there is no spark in the cylinder, which means there is no combustion. As a result, no power is generated due to this wasted combustion cycle.
10. Fuel Pump Is Malfunctioning
Symptoms may include intermittent or nonexistent fuel pump operation. When you ask for more power (for example, when climbing a hill), the car falls flat on its face due to a lack of fuel.
An incorrect fuel blend, sediment buildup, or an old fuel pump can cause a fuel pump to fail. It may be a good idea to rethink the habit of often driving around with an almost empty gas tank. A fuel pump uses fuel to cool itself, so running on less than a quarter tank can dramatically shorten its lifespan.
11. Filters Clogged With Debris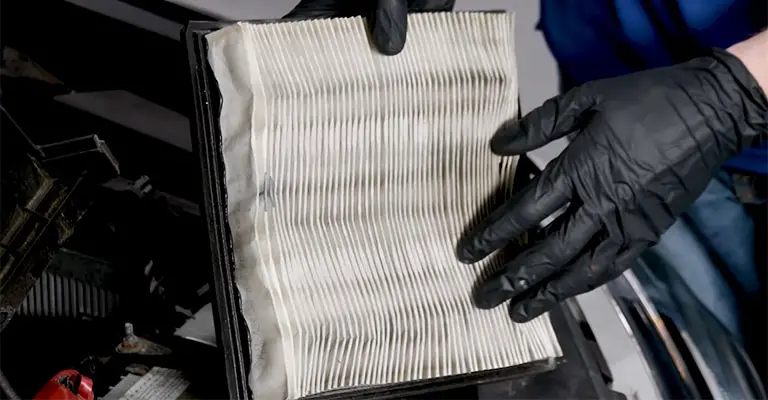 Mufflers and catalytic converters serve as filters for exhaust pipes, capturing harmful emissions and reducing noise. As a result of the muffler, the exhaust noise is reduced, and the exhaust pollution is reduced due to the catalytic converter.
Clogged filters reduce the engine's power and acceleration if they get clogged. A flat road may allow you to drive slowly, but an uphill road will likely prevent you from speeding.
In extreme cases, clogged exhausts can cause fires. You should fix the issue as soon as you suspect your exhaust may be clogged. There might be a way for you to resolve the problem yourself, depending on what's wrong.
12. Leak Of Vacuum
A vehicle's performance may suffer from vacuum leaks if the leak is severe enough. Smoke tests can determine whether the air intake system is sealed tightly and adequately to prevent vacuum leaks. When there is a vacuum leak in the intake manifold, unmetered air will enter the system, causing the engine to run lean.
What Are The Best Ways To Fix Car Acceleration Problems When Driving Uphill?
Several factors can cause car acceleration problems, but you can try a few solutions to remedy the situation. You should start by rescanning your vehicle.
Then, diagnose the problem using the information. It is also possible for these problems to be caused by a faulty fuel pump or a clogged fuel filter.
A fuel pressure gauge can be used if necessary to measure fuel pressure. Some sensors can also cause these types of issues. These issues are typically detected by a diagnostic scan and the check engine light.
You should avoid driving on severe inclines unless you are in an auto repair shop. In the long run, even driving on flat streets will become difficult if these problems worsen.
Final Words
You may start experiencing the same symptoms even on flat roads if the problem is not fixed as soon as possible. According to the owner's or vehicle repair manual, you may need to check or replace other components specific to your car model.
Corroded grounds or loose connections can also rob the power of your engine. You can experience engine problems under load if your fuse connection is corroded.