Coilover installation does not need to be changed regularly, but replacing it when necessary should have been a car owner's top concern. So, go between 20k and 50k miles. Then you might need a Coilover installation to maintain your vehicle safe and in good working order.
Now, how much does it cost to install Coilover? Does it improve ride quality? The labor cost to replace a Coilover is approximately $700, including alignment and other additional repairing costs. And the answer is a definite yes about improving ride quality. Lowering the car's gravity gives a ride experience smoother than before.
Coilover installation is worthwhile if you understand your vehicle's condition and choose to purchase over the existing condition of your vehicle. Read this article to learn more about Coilover installation.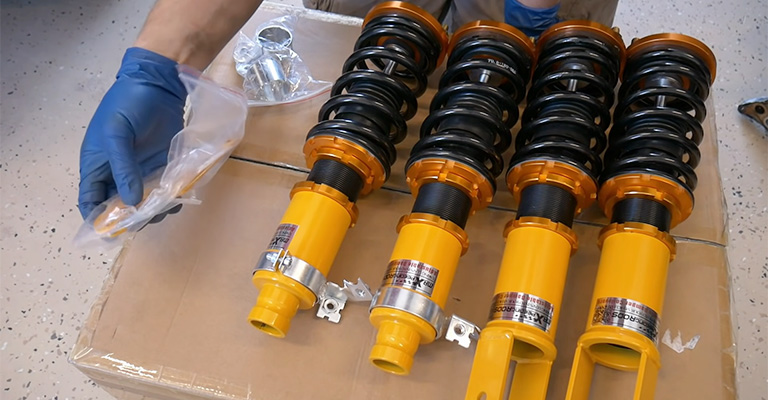 Cost Analysis of a Coilover Installment
In general, the cost of replacing a car's coil overs is segmented into many areas. The total estimated cost will eventually provide you with an overview of all investments.
The Coilover replacement cost consists of three Segments:
Labor Cost
Coilover Suspension Kits cost
Tax
Labor Cost
A new Coilover takes 3-4 hours to install. In the United States, a car mechanic typically charges between $80 and $130 per hour, depending on the difficulty of the task. Therefore, the estimated labor expense would range from $320 to $520.
Coilover Suspension Kits Cost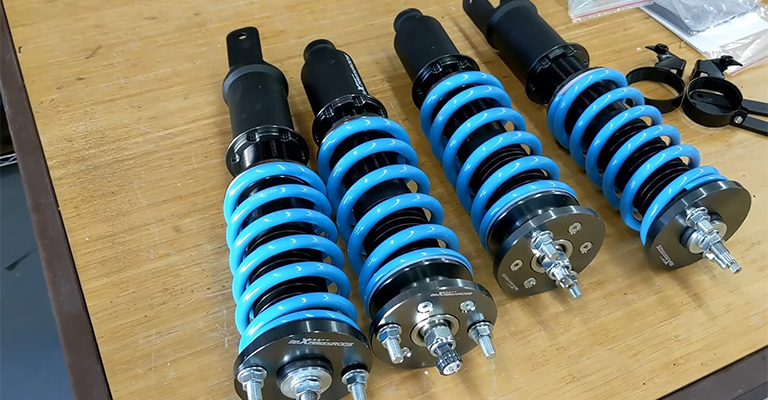 It may seem to be a little expensive when all sorts of suspension kits, like the front, rear, and align, are included. So the cost might range from $300 and $5000 depending on the quality. Experts recommend upgrading excellent quality Coilovers to keep the automobile in good condition.
Tax
In the United States, installing a Coilover in a vehicle might result in a tax of up to 7%. So the tax depends on the things you buy and might range from $20 to $350.
Estimated Cost
So overall, the cost might be like this:
| | | |
| --- | --- | --- |
| Segment | Lowest total | Highest total |
| Labor Cost | $320 | $520 |
| Coilover Suspension Kits Cost | $300 | $5000 |
| Tax | $20 | $350 |
| Overall Cost | $640 | $5870 |
Please keep in mind that the price may differ from one car to the other. This is a potential cost. It may charge like this, or it can charge even more. A truck Coilover, for example, can cost up to $5500 and requires additional work time.
Does Coilover Installment Improve Ride Quality?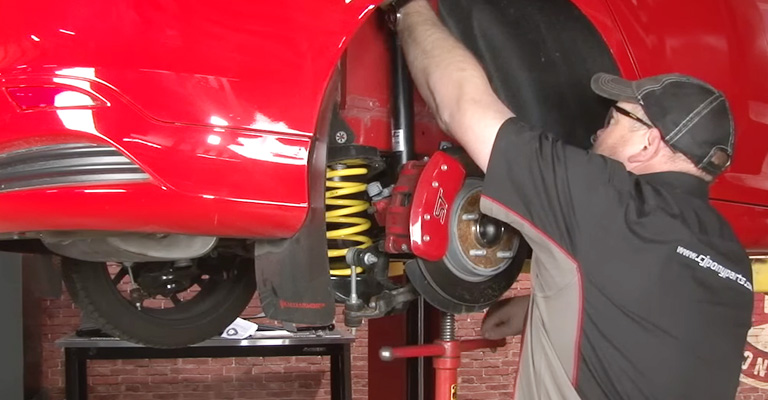 According to experts, the Coilover installation improves ride quality. Although it primarily supports the wheels when turning, it is a performance enhancer. Improving the handling experience will undoubtedly result in improved weight distribution.
On the other side, it promotes stability by reducing the center of gravity. It also increases acceleration and braking performance. Overall, if a car provides you with a smooth braking and acceleration experience, your riding quality will undoubtedly improve.
Coilover Pre-Installment Cost concerns
You shouldn't be too economical with your money while installing Coilover. That is because your next 15k miles will be lovely and comfy if you install the Coilover appropriately.
Some important concerns before installing a Coilover are given below:
Coilovers of poor quality should be avoided
Ensure proper Coilover arrangement
Hiring skilled technicians
Conducting other necessary adjustments, such as changing bushings and bearings during Coilover installs
It is stated that installing a Coilover is costly. So make sure your money is put to good use. Be cautious while hiring professionals, purchasing kits, and making required revisions. Stay stress-free for a long period.
Conclusion
Coilover installation is necessary if you want to keep your automobile running well. It is well worth investing money in a Coilover installation. Also, avoid buying cheap and low-quality Coilovers from unknown shops. It will spare your car from some difficulties throughout the moving process.
Despite being somewhat expensive, installing a Coilover in your car will improve your vehicle's stability. Keep note of your distance at all times and at least once every 15k or 20k miles. As a result, it does not harm your car and instead, enhances your riding experience.