It is undeniable that regardless of how good of a branded car you have or how unique its features are, it will always be prone to issues. Most commonly, these issues occur with the transmission case of vehicles.
But what causes a cracked transmission case? To all our fellow car enthusiasts out there, we know how much you care for your cars and how maintaining your favorite vehicle is no less than a hobby for you.
Therefore, we will be uncovering all the information you need to be aware of to take care of your cracked transmission case before things get out of hand. Read with us below!
About Transmission Cases
The transfer/transmission case is a car element found inside your automobile. It is located on the inside of the gearbox and supplies mechanical power to move the wheels. The transmission generates the force in your car, and it must be transferred from the gearbox to the shafts that enable the motion of tires.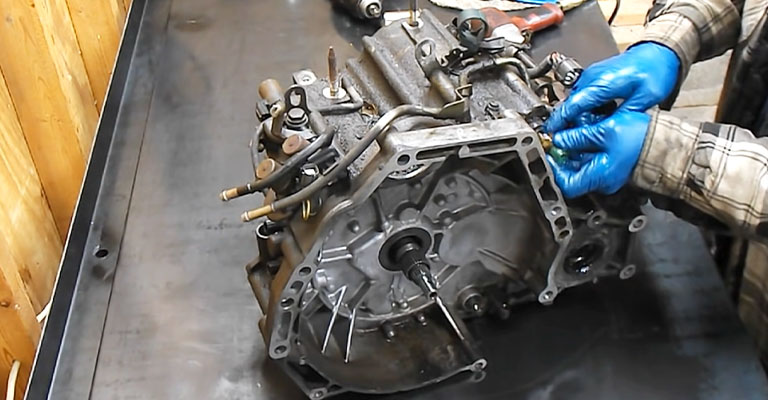 Transfer cases carry the power to the shafts or axels and control how the wheels rotate when your car is in motion.
When your transfer case begins to fail, your automobile will not drive as it usually does. So, if you observe a considerable decline in your car's performance, it's time for you to check for a cracked transmission case.
Cracked Transmission Case: Reasons
Now that all that is said, let us go over the specific causes of transmission cases getting cracked.
Fluid Leakage from Shaft Seals
The most common and general cause of cracked transmission cases is when fluid pipes get damaged. The gear seal on your transmission case is intended to keep the hydraulic fluid from pouring out. However, if it begins to spill due to a shaft seal break, it will create significant transfer and gear shifting issues.
These leakages happen due to the heat generated by the vehicle, which leads to the breaking of fluid lines. In addition, debris that your car takes up from the road may also damage fluid lines.
High Mileage
Frequently using your car means that miles are increasing every time. This causes the eventual wearing-down of most automobile parts.
These factors are natural, but in a case where your car has lacked regular maintenance, then your vehicle would be prone to have a cracked transmission case. Again, this is because of greater mileage and your vehicle getting old with time.
Signs to Look for Cracked Transmission Cases
A hydraulic fluid leak is likely to be the source of the crunching sound. The more this condition persists, the more dangerous it will be for your car's fitness.
Hydraulic fluid may be spilling from beneath your car. As a result, while driving, you may experience difficulties downshifting. If the vehicle is somewhat in good working order, but you realize that the car is not moving smooth and making gritty noises. This might be a warning sign of cracked transmission cases.
Final Words
Now that you are familiar with transmission case issues in cars, we hope you look for the signs ahead of time and get cases fixed with the help of a professional before things get worse. We hope to have covered all your queries on what causes a cracked transmission case. Happy driving!