Transmissions with continuous variable speeds are called CVTs. There are two types of transmissions that most of us are familiar with. There are automatic and manual transmissions.
You have probably heard of manual and automatic transmissions, even if you don't know much about them. The transmissions can be divided into three types based on their characteristics. CVT is one of the newest types of transmission.
This type of automatic transmission is sometimes called shiftless transmission. It is essentially an automatic transmission with infinite gear ratios instead of automatic transmissions with set gears/speeds. Modern automatics range from six to ten.
There will be almost no difference in the look and feel between the CVT and automatic gearboxes. Moreover, it will be almost the same experience to drive a CVT and an automatic transmission car.
However, they are not the same even though they look and feel alike. It is especially true as newer CVTs mimic the behavior of an automatic transmission better and better. Therefore, choosing between a CVT and a regular automatic transmission is one of the decisions when buying a car.
Understanding the differences between these two transmission types and how they affect a vehicle's drivability is important. You can make the right decision at the dealership if you know the difference between them.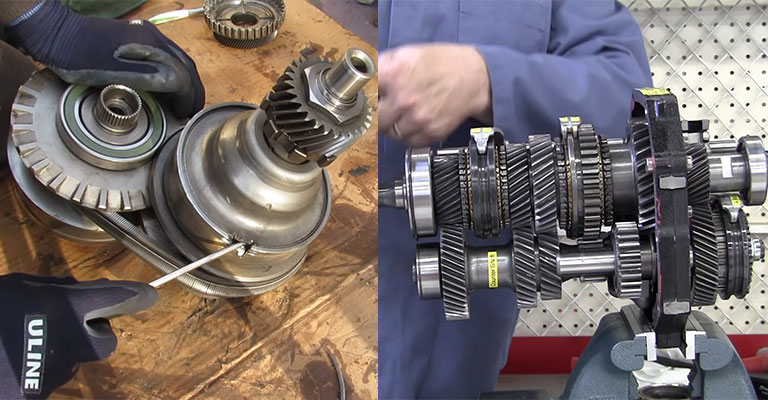 What Does CVT Mean & How Does It Work?
The term CVT refers to a continuously variable transmission. The CVT breaks from the traditional transmission design that has been in use since the early 1900s. An automatic transmission uses a set of gears that adjust according to the vehicle's speed and road conditions.
Keeping the engine revved at the right number keeps it from over-revving and gives you the most power whenever you need it.
Continuous variable transmissions use two pulleys instead of fixed gears. There are two pulleys: one is attached to the engine and one to the wheels.
An infinite number of ratios are possible because the space between the two pulleys changes. CVTs can also be Toroidal CVTs, which use discs, and hydrostatic CVTs, which use fluid and pumps.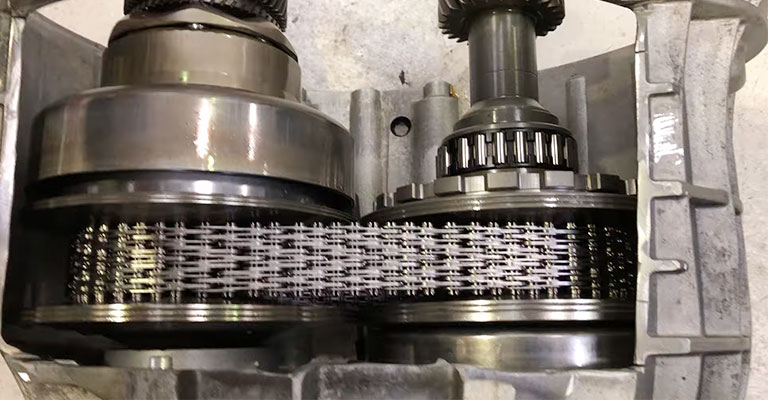 Differences Between CVT and Automatic Transmissions
Most drivers know the difference between an automatic and a manual transmission. The driver must select the appropriate gear to reach the desired speed with a manual transmission.
Automatic shifting offers greater convenience by automatically shifting gears based on inputs such as throttle position, vehicle speed, and engine rotation.
Automatics are much more pleasant to drive than a manual vehicle in situations such as stop-and-go traffic.
Due to their ease of operation and comfort, automatic transmissions are today's most popular choice among drivers. As a result, a CVT or traditional automatic transmission is available on virtually every Honda model.
The purpose of this comparison is to help clarify any confusion you may have regarding conventional automatic transmissions and CVTs.
Continuously Variable Transmission (CVT)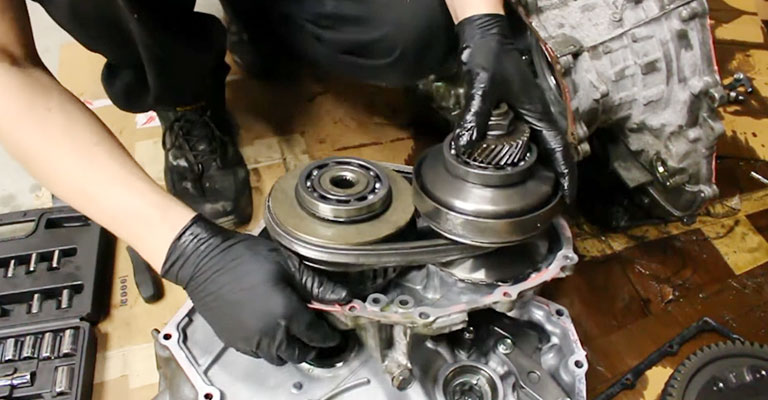 Despite their similarities in operation and construction, CVTs are quite different from traditional automatic transmissions. There are no gears in a CVT. Instead, two cone-shaped pulleys transmit power from the engine to the drive wheels.
The Continuously Variable Transmission is named because the width of the pulleys can be adjusted based on the input power. These pulleys' combined strength and smoothness enable CVTs to accelerate smoothly.
Traditional Automatic Transmission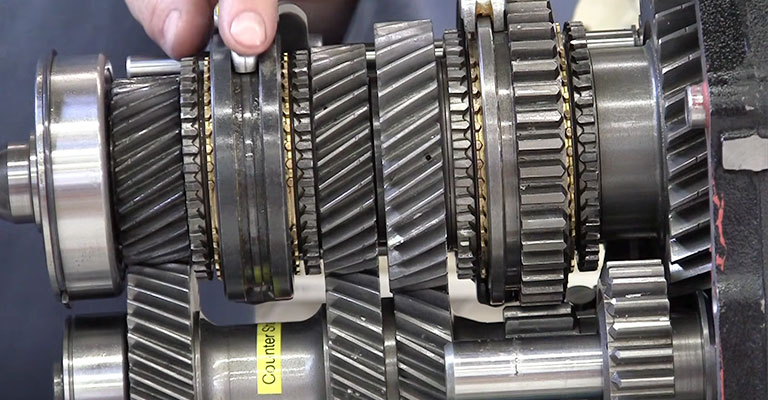 A manual transmission requires you to select Park, Reverse, Neutral, or Drive, and the transmission handles everything else. Transmissions match engine and road speeds when your foot presses the pedal.
Manufacturers build these transmissions with many different gear ratios. There used to be three or four of them in the past.
There are up to 10 or 11 individual gears in today's automatic transmissions. Depending on the application, these ratios help vehicles maximize fuel efficiency or deliver responsive performance.
The Advantages Of CVTs
CVTs provide continuous gear ratio changes, which is one of their advantages. Because of this, the engine is always operating at its peak efficiency regardless of speed. In addition, CVTs are often more fuel-efficient in the city than manual transmissions. Now let's take a look at some other advantages.
Operational Efficiency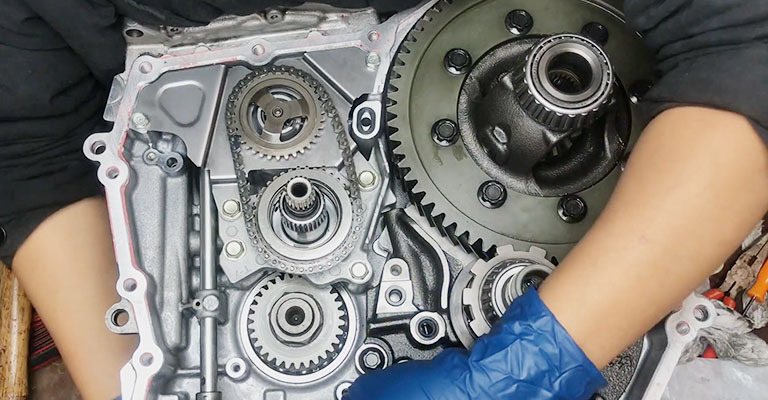 The ride is light and comfortable with continuously variable transmissions. Furthermore, CVT vehicles don't experience any jerking motions associated with gear shifts while accelerating because there are no hard gear changes during driving.
Some people find that it improves the comfort of a car when accelerating hard. CVTs are typically found in cars like the Subaru Outback, Honda Accord, and compact SUVs like the Nissan Rogue and Honda CR-V, which are not known for their speed.
Reduces Weight Of The Vehicle
Another advantage of CVT transmissions is that they are relatively light, which contributes to better MPG. In addition, fewer moving parts and hydraulic fluids are in them, so they weigh less than conventional transmissions.
Higher fuel efficiency can help you save money on gas, but it can also make your car more efficient and drivable, especially in compact cars.
Improved Fuel Economy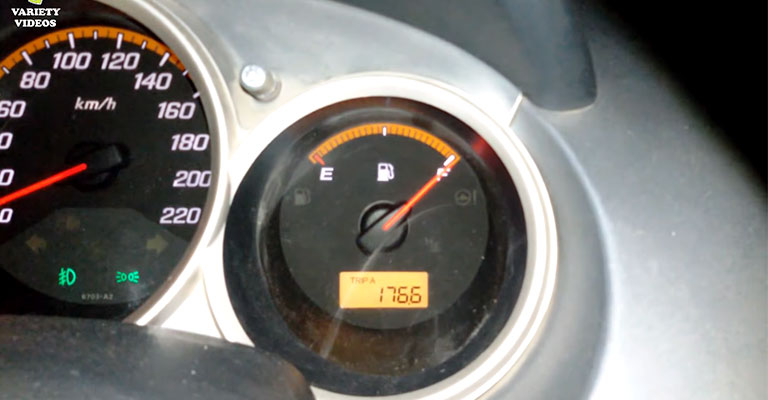 Continuously variable transmissions are more fuel-efficient than manual or automatic transmissions, which is one of their most relevant and desirable advantages.
In CVTs, the gear ratio isn't limited, so they always operate at their peak efficiency regardless of the vehicle's speed and road conditions. Engine RPMs will rarely exceed what they should be. In the engine's inner workings, there will be no wasted motions and it will always be at the right ratio.
In contrast to conventionally geared transmissions, CVTs achieve maximum fuel economy and waste less energy. As a result, they are often found in economy cars or vehicles marketed for fuel efficiency, such as hybrids.
The Advantages Of Automatic Transmissions
There are a few advantages to having a CVT, but there are plenty of advantages to having a traditional automatic transmission.
The Ability To Shift Up And Down
If you are in a situation where you need to upshift or downshift, cars with automatic transmissions provide that option. However, you may need to adjust your gear ratio to avoid too high or low RPMs when driving up or down hills.
A CVT is generally incapable of doing this unless it is equipped with an overdrive function. Manual transmission allows you to adjust your gears according to the terrain.
Repair Costs Are Lower
When compared to CVTs, automatic transmissions are more affordable to repair. In addition, almost any service department will have the tools and experience to work on them since they don't require the same intense and precise calibration.
Repairing an automatic transmission will be much lower if you experience problems. Additionally, you will save money on maintenance throughout your car's lifetime since it is easier to maintain than CVT.
Engagement Is Better
The feel of an automatic transmission is typically much more engaging than a CVT's. People prefer these cars because of the better connection between the engine and driver.
They also provide a good relationship between how the car behaves and how it responds to the driver since they offer fixed gear changes and a solid, appealing feel. Having a satisfying driving experience makes you a better, safer driver since you will pay more attention to what you're doing and the road itself.
The Disadvantages Of CVTs
Despite CVTs' ability to shift without upshifting or downshifting, some drivers miss the feeling of the vehicle shifting through the shift points. In addition, it is less engaging for those who prefer a sportier driving experience due to the lack of fixed gears.
In addition to loud droning sounds during acceleration, drivers often complain about CVTs. When the engine speeds, the CVT forces it to run continuously at high RPMs.
Disadvantages Of Automatic Transmission
The downsides of automatic transmissions are similar to those of CVTs. Among these is their lower fuel efficiency compared to CVTs. Emissions from automatic vehicles are higher. When climbing hills, drivers need to find appropriate gear.
Which Is Better Between CVT and Automatic Transmission?
Continuously changing gear ratios is one of the advantages of CVTs. The engine performs at its peak efficiency regardless of engine speed. As a result, when driving in the city, CVTs often deliver better fuel economy.
The ride is smoother in most cars equipped with CVTs than in cars with regular automatic transmissions. Due to its non-shifting nature, the transmission never changes gears.
In contrast to a traditional automatic transmission, you won't experience abrupt downshifts when the car needs more power. Combined with the smoother operation, CVTs are more fuel efficient than conventional automatics because of their lighter weight.
Due to its lack of gearing, CVT vehicles can easily find and maintain an ideal torque ratio. In addition, because of the variable transmission, it is easier to take off from a stoplight and climb difficult terrain.
The Bottom Line
Vehicles with CVTs are better than vehicles with automatic transmissions in general. In the future, we can expect more vehicles equipped with CVTs since CVTs operate more smoothly than other automatic transmissions.