Even though Honda D15B is a top product in the market, many people are skeptical about its performance and reliability. Likewise, many factors contribute to how good an engine is.
But is the D15B a good engine? Finding a good quality engine like the D15B is not easy. It can be easily modified and repaired, ensuring good longevity. However, like every product, there are quite a few problems that owners encounter.
In this guide, we will discuss the details of the D15B engine. We will also discuss a few relevant pieces of information. Continue reading till the end!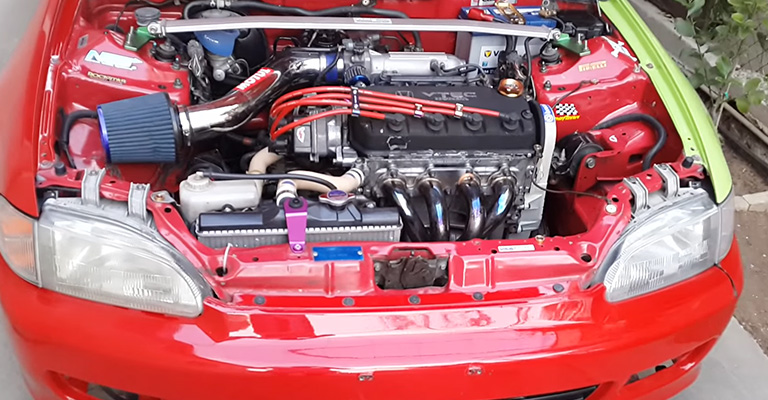 Honda D15B Engine Specifications
Here, we have brought together the specifications of the Honda D15B. This will give you a clear idea about the specifications and qualities of the product.
| | |
| --- | --- |
| Production Period | 1984 to 2006 |
| Configuration | Inline-4 |
| Head Material | Aluminum |
| Block Material | Aluminum |
| Fuel Type | Gasoline |
| Displacement | 1493cc |
| Horsepower | 60 to 130 hp |
| Weight | 250 lbs |
| Oil Change Interval | 1 year or 6000 miles |
| Engine Oil Weight | 0W-20, 5W-30 |
| Torque | 73 to 102 lb-ft |
Which Vehicles Use The D15B Engine?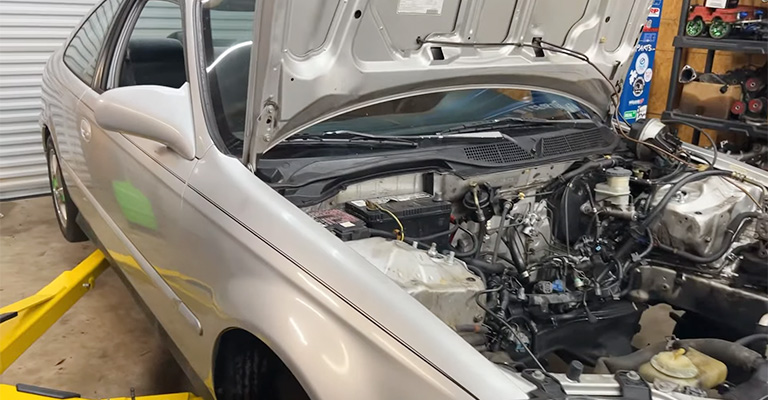 The D15B engine manufactured by Honda has about 8 variants, produced and introduced over the years of production. This product has been used in a wide range of vehicles from 1984 to 2006. It is typically popular for vehicles such as the Honda Civic and CRX for its outstanding performance and reliability.
Is The D15B A Good Engine? [Honda D15B Specialities]
There are quite a few reasons why this specific engine is popular among car owners and enthusiasts. These include reliability, longevity, and so on. Take a look at the specialties of this engine.
Reliability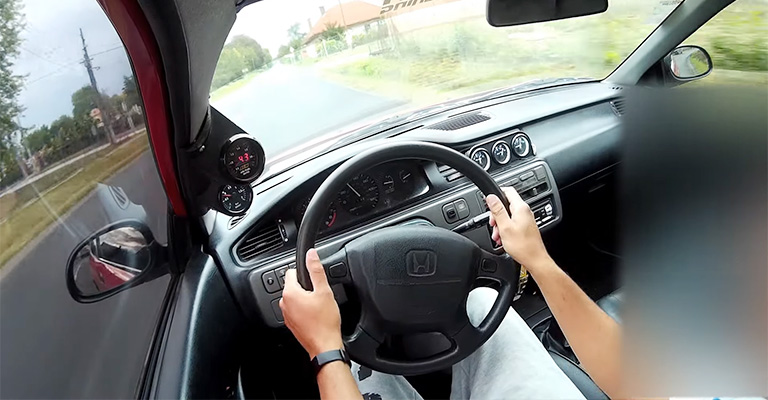 One of the best qualities of this engine is its reliability. The engine and its variants are providing excellent service to Honda vehicles from the very beginning. Even though production stopped in the year 2006, this engine is highly reliable to date.
Longevity
The D15B engine is known for its long lifespan. Due to the unique performance and top-notch specifications of the product, it lasts for several years without any trouble.
Ease Of Maintenance
Maintaining the Honda engine is quite simple. Regular checkups and maintenance schedules will allow the engine to work for a long time without requiring any major repairs. Not only that, but it does not usually require any expensive work before reaching 150,000 miles.
D15B Engine Problems
Like every engine in the market, the D15B also comes with quite a few problems. Let us take a look at these issues and what to do when you encounter them!
Crankshaft Pulley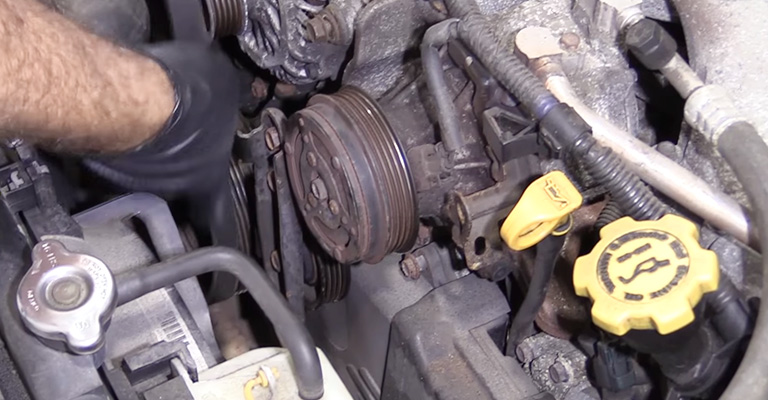 A common issue with car engines is the failure of the crankshaft pulley. When this component fails, the best possible solution is to replace it with a new one. Make sure that you get the replacement done by a professional mechanic.
Distributor Problems
Oftentimes, the distributor of the engine fails. And when this occurs, the engine begins to misfire, have low power levels, and so on. In cases like these, take the vehicle to a mechanic to get it repaired. And to prevent the problem from recurring, make sure to take care of the vehicle sensors.
Diesel Sound Issue
The diesel sound in the Honda D15B is a warning sign, even though it is quite common for other engines. This typically occurs due to trouble in the exhaust manifold. Inspect the situation and replace it with a new one.
FAQs
Still, got queries about the D15B engine? Let us answer some of the most frequently asked questions!
Q: How Much Oil Does D15B Take?
The D15B engine is one of the most reliable and top-notch products manufactured by Honda. This engine takes about 4 quarts of synthetic oil to operate smoothly on the roads.
Q: Which Cars Is The D15B Associated With?
The D15B engine is used in several Honda vehicles from 1894 to 2006. However, it is popularly associated with the Civic and CRX series within this timeframe.
Final Words
For efficient and smooth vehicle performance, relying on a good engine is a must. A good quality engine not only improves vehicle longevity but also helps to save money on expensive repairs.
Now that you know the D15B is a good engine, we hope you will enjoy your rides better without any stress. The few problems that the owners encounter are quite common, and proper maintenance can prevent them easily.