A drain tube hole is a hole in the bottom of a car. It is designed to drain any excess water that may be collected on the floor of the car. The water will flow through this hole and into a drainage system attached to the vehicle's undercarriage.
Honda Accords have drain tubes at their bodywork's back, front, and sides. A rubber plug usually covers the drain tube holes until they are needed.
Drains can become clogged with debris like dirt, leaves, and pine needles that have fallen onto them from above. Use compressed air or hot soapy water to regularly clean your Honda Accord's drains to prevent clogs from forming or worsening.
My suggestion would be to keep drain holes clear of debris to prevent drain tubes from getting clogged. I'm sure you're wondering how debris ends up in drain holes.
The frequency you use the sunroof has nothing to do with it. Where it's parked matters more, the drains will eventually become clogged by small debris/dirt. We don't pay attention to it until we see signs that it isn't draining.
Most of the time, you can clear them out with compressed air. They can usually be kept clear by rain and washing. But, when it comes to the drain tube holes, what should you do?
A drain tube is located at each corner of the moon roof. Located between the windshield and door are the front drains. I believe that's the A-Pillar. C-pillars run down both sides of the rear drains.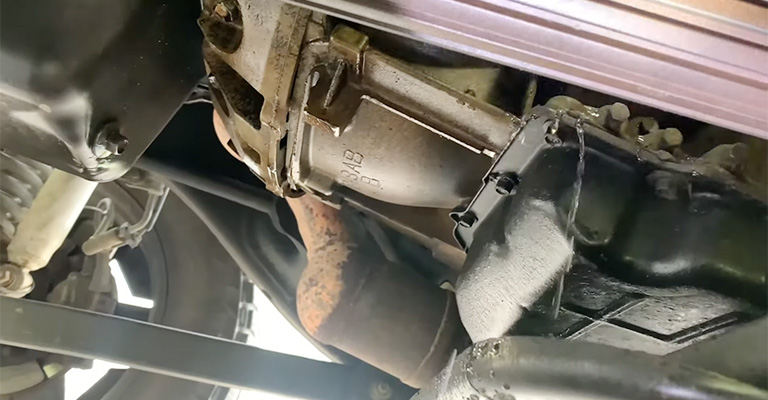 Why is My Car Leaking Water by the Front Driver Side Floor?
It can be frustrating and agitating when you discover that your car is leaking water. You'll need to repair water damage in the foot well of your car as soon as you notice it building up.
There are many ways in which water can damage a car: corrosion of pin connectors, failure of modules, sensor failures, rust accumulation, bad odors, and high humidity levels.
If you're experiencing a leak in your car, find the source and determine the least expensive way to repair it before taking it to a dealer.
You Will Need The Following Materials:
Towels
Garden Hose
A Can Of Compressed Air
Foaming Window Cleaner
Body Trim Adhesive
Weatherstrip Seal
Step 1 – Make Sure The Weatherstripping Is In Good Shape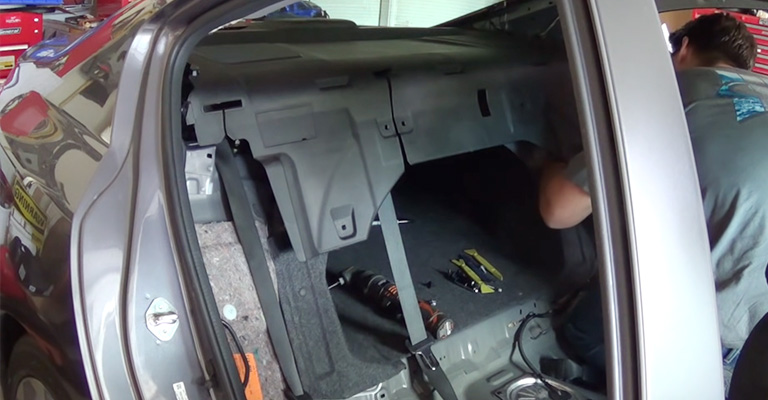 As time passes, it is possible to develop leaks in the weatherstrip adhesive around the door frame. Foam window cleaner can be sprayed along the outside edges, and an air nozzle used to blow air from the inside can confirm that this is the cause of the leak.
There should be bubbles forming where the air blows through if a leak exists. The window may leak from its top, side, or bottom depending on where the leak is coming from.
Removing the old weatherstrip and replacing it to fix the leak will be necessary. Make sure that you purchase a weatherstrip seal and weatherstrip adhesive that are compatible with your Honda Accord. It costs around $20 to replace a weatherstrip.
Step 2 – Make Sure Drain Tubes Are In Good Shape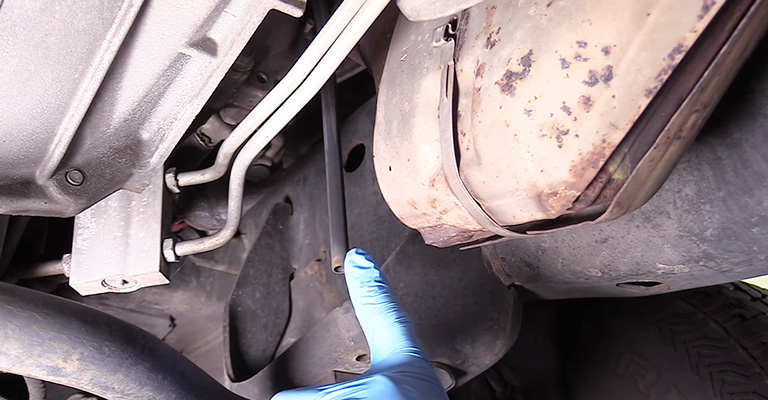 Your Accord's roof has four drain tubes that divert water from the vehicle. You can see a drain tube firewall exiting the car frame if you remove the carpeting in the driver's footwell.
An eroded grommet or lost grommet may have occurred around the tube. The grommet could be replaced with a new one, and the tube could be run securely through the firewall with a new grommet.
About $3 to $5 is the cost of a new firewall grommet. You can use compressed air to clear clogged drain tubes on your Honda Accord by inserting the plastic nozzle from a can into the roof drain hole.
Let the drain tube drain for a few seconds by blowing air into it. Then run water through it from beneath the driver's side wheel well, and make sure it exits properly. Continue blowing air into the drain tube if water is not exiting.
Step 3 – Take A Look At The Door Panel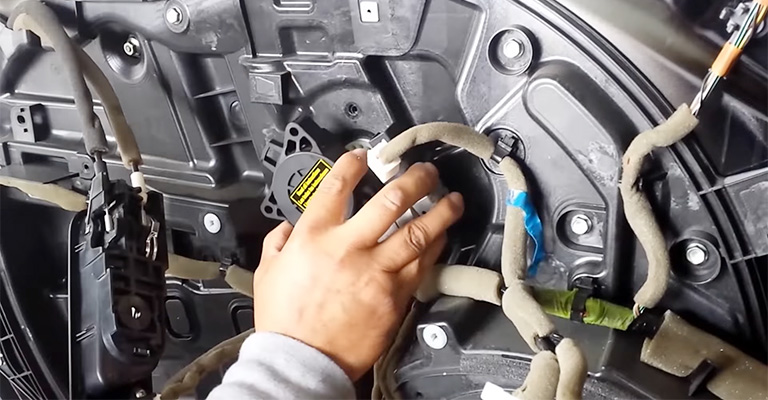 If you remove it, you will find a plastic rain guard behind the door panel. This plastic cover can wear out over time and leak, even though it is sealed to the door.
After running past the glass, water would exit through the door sill and enter the left footwell behind the driver. The car's bottom door panel should be covered with towels to check if this is the problem.
Water should be sprayed onto the windshield for a few minutes while the door is closed. Check the plastic rain guard if the leak is coming from the door.
You can fix the problem by resealing the plastic cover with adhesive. If you go to an auto parts store, you should be able to find this for no more than $5.
Final Words
In the case of a drain tube without cracks, a hole is likely needed to be filled. Check your drain tube to see if it has been cut by something sharp like a knife or another object if you are unsure if it has a hole. A new one will be needed if this is the case.