In recent years, automotive technology has advanced significantly, providing drivers with an array of innovative safety features designed to make driving safer and more efficient.
One such advancement is the introduction of driver attention monitoring systems, designed to help detect and alert drivers when they are distracted or fatigued.
Honda has a driver assistance technology called "Honda Sensing," which includes a feature called "Driver Attention Monitor." This feature is designed to help detect and alert the driver when it detects signs of inattention or drowsiness.
The Driver Attention Monitor uses a camera located near the rearview mirror to monitor the driver's face and eyes.
The camera tracks the driver's blinking patterns and head movements, and if it detects signs of drowsiness or distraction, it will issue an audible and visual alert to encourage the driver to take a break or refocus their attention on the road.
In addition, Honda Sensing includes other safety features such as collision mitigation braking, lane departure warning, and adaptive cruise control to help enhance the safety of the driver and passengers.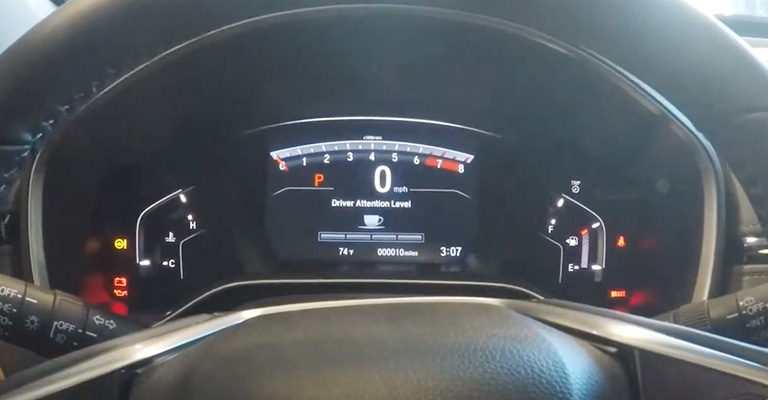 Honda's Driver Attention Monitor
Your Honda vehicle is really smart. On certain Honda models, your vehicle can actually detect when you're getting too tired or drowsy to drive safely.
Driving too tired for the road may seem obvious to you, but a study from 2013 by NHTSA showed that in just an entire year, drowsy driving caused 72,000 car crashes and 800 deaths.
Furthermore, 1 in 25 adults report falling asleep at the wheel while driving during the last 30 days.
Therefore, a vehicle that can monitor your driving behavior can be helpful, and that's why it's a good idea to know how the Honda Driver Attention Monitor works.
How Does the Driver Attention System Work?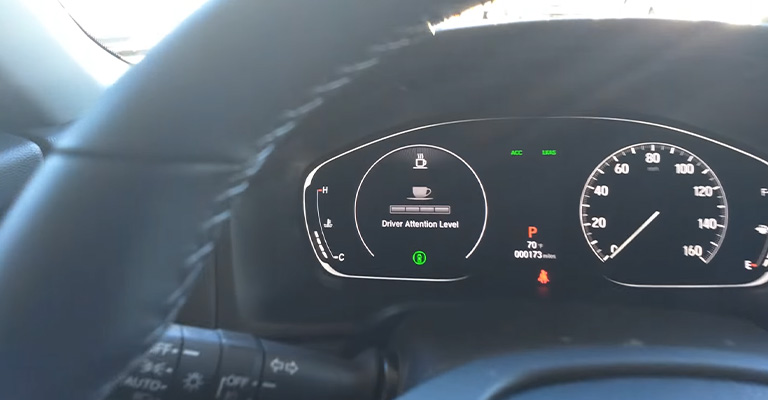 When driving on highways and arterial roads, the Driver Attention Monitor monitors and assesses driver behavior to help determine if the driver is becoming distracted – and if so, it alerts the driver to take a break.
It utilizes the Electric Power Steering (EPS) input to measure the frequency and severity of driver steering inputs to assess their level of awareness.
When drivers know their attention is drifting from the road, enhanced awareness is achieved. Immediately upon activation of the Driver Attention Monitor, a coffee cup icon and four-level bar graph display on the MID below the speedometer and tachometer alert the driver.
Four white bar elements are illuminated in the bar graph, indicating full attention. With each minute, fewer bars are illuminated in the driver's field of vision. If the number of bars drops below two, a message reminds the driver to take a break.
Driving continues, and the graph drops to the lowest level of one bar; a beeper sounds, and the steering wheel vibrates, reminding the driver to slow down and take a rest.
Currently, driver attention warning is done through two methods: driver eye monitoring and driver head movement monitoring.
Driver Head Movement Monitoring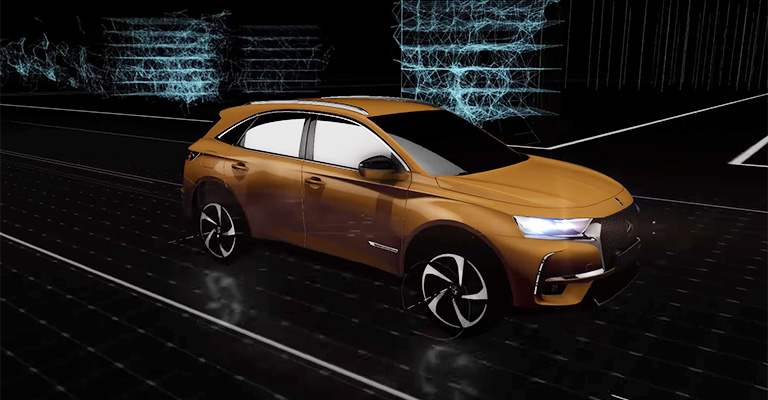 These systems monitor the head movement of the driver and alert them if they exhibit drowsiness or distractions while changing lanes or if they do not seem to be looking in that direction before doing so.
In some driver attention warning systems, a driver's head movement may be used to determine whether they are distracted during driving. As a driver moves their head while driving, they can vary in their amount or frequency.
A driver's cell phone use and changing the radio station may also distract from the driving task based on this information.
Driver Eye Monitoring
It has become increasingly popular to use driver eye monitoring systems to warn drivers of their lapses in concentration. To determine where a driver's eyes are looking and how long they are open, driver eyesight cameras use infrared light.
In some cases, driver eyesight cameras will monitor pupil size to indicate fatigue and drowsiness. Driver attention warning uses driver eye-tracking technology to determine whether a driver is paying attention to the road or another object in front of him.
In the vehicle's instrument panel, distracted drivers will receive a visual alert. Depending on the vehicle, this may include a flashing light, a driver icon, or even an audible warning. Alerts will be triggered in response to a driver's eye movements not following driving scenarios correctly.
Features Of Driver Attention Monitor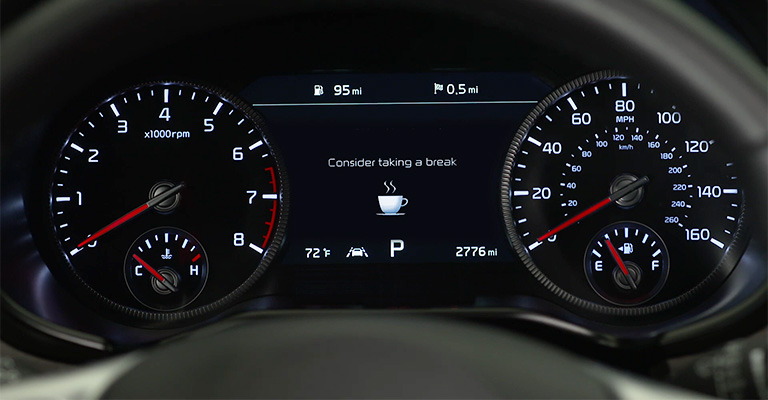 As the first Honda to feature a Driver Attention Monitor, the CR-V was the first vehicle to offer it.
A camera uses a steering-wheel angle sensor to measure the degree of steering-wheel corrections the driver makes to maintain a proper lane position. The driver will be notified to take a break if he senses too much correction activity.
An average attention level is detected on the Driver Information Interface if the Driver Attention Monitor displays three or four bars.
Whenever the system detects insufficient attention, it will display one or two bars and a message warning the driver to take a break overriding any of the selected screens.
As the detected level of attention worsens, the system will display enhanced visual, audio, and steering wheel vibration warnings to further caution the driver.
How to Use the Driver Attention Monitor?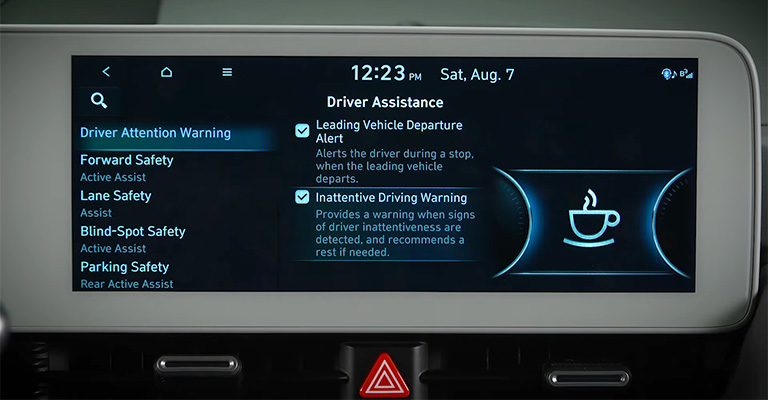 Activating the Driver Attention Monitor from the Display Audio home screen will always start the monitor operating in the background; you can customize the warnings in the Settings menu.
Select SETTINGS, then VEHICLE.
You will need to select DRIVER ASSIST SYSTEM SETUP and then tap DRIVER ATTENTION MONITOR.
The options are TACTILE AND AUDIBLE ALERT, TACTILE ALERT, or OFF for complete removal of those alerts.
How to Turn Off or Change Settings On the Honda Driver Attention Monitor?
There is an option to turn this feature off if you wish. We realize it may not be for everyone. Some drivers, however, will find it more convenient to simply adjust some of the settings. It works like this:
From the infotainment screen, select the Settings app (LCD Audio models should select Clock/Menu and then Settings).
You must select your vehicle, turn on the Driver Attention Monitor, and select the Driver Assist System Setup.
The tactile alert can be removed by selecting Tactile Alert, or the tactile and audible alerts can be active simultaneously by selecting Tactile And Audible Alert.
You can deactivate system alerts by selecting OFF. Although you select this option, the vehicle will still display the visual display when necessary.
Examples of Driver Attention Warning In Other Vehicles
In the U.S. today, many new vehicles have driver attention warnings, but some specific examples include:
Ford Driver Alert Monitor:
As part of this driver assistance system, a forward-facing camera is mounted in the instrument cluster that detects whether the driver's eyes are open or closed and in which direction the driver is looking.
Using the system, drivers can determine if they are too close to an object ahead to brake safely. As soon as the driver fails to react after multiple warnings over several seconds, Ford's Adaptive Cruise Control with Collision Warning will automatically engage emergency braking to help avoid or reduce an accident.
Toyota Driver Attention Monitor:
A camera and infrared light source are used to determine where the driver is looking while driving. By measuring how long he or she gazes there and if he or she wanders away from the vehicle's travel path, it is possible to analyze how long a driver looks at the spot.
A visual warning message and an audible warning sound (beep) are displayed if a potential problem is detected with the driver's gaze behavior.
Driver's attention monitors can be configured to sound alarms when the driver looks away from the road for more than three seconds or demonstrates other potentially dangerous driving behaviors.
Final Words
Having understood how the Honda Driver Attention Monitor works, you probably know that the best way to avoid drowsy driving is to get plenty of sleep before driving and to stop for a break at the first sign of fatigue.