Electronic control modules (ECMs) and powertrain control modules (PCMs) play a crucial role in monitoring and controlling various vehicle systems.
These sophisticated computer systems ensure optimal performance, efficiency, and safety of the engine and other vital components.
However, like any complex system, ECMs and PCMs are not immune to occasional malfunctions, with relation failures being one of the most common issues faced by vehicle owners and technicians.
When this relationship encounters a failure, a diagnostic trouble code (DTC) 83-1 emerges, signaling potential issues within the ECM/PCM connection.
This code serves as a red flag, alerting mechanics and car owners to the presence of a problem that requires attention.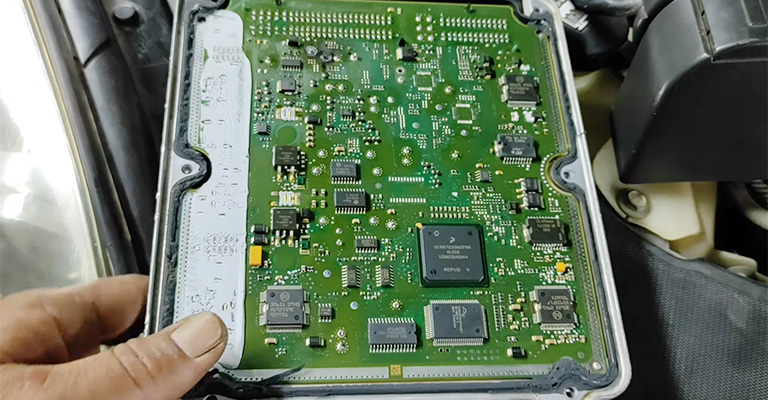 Cause Of ECM/PCM Relation Failure
The DTC code "83-1" in Honda vehicles refers to an ECM/PCM (Engine Control Module/Powertrain Control Module) relation failure.
This code indicates a communication problem between the engine control module and the powertrain control module.
The ECM/PCM relation failure could be caused by various factors, including:
Faulty ECM/PCM
There may be an issue with either the engine control module or the powertrain control module itself, such as a malfunctioning circuit or internal component.
Wiring Or Connection Problems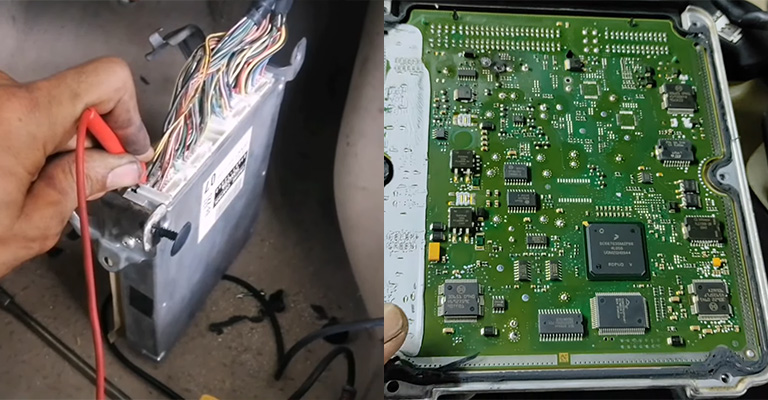 Poor electrical connections or damaged wiring between the ECM and PCM can lead to communication failures. This could be due to loose connections, corroded terminals, or damaged wires.
Power Or Ground Supply Issues
Insufficient power supply or faulty ground connections to the ECM or PCM can disrupt communication between the two modules.
Software Or Programming Errors
An error in the ECM or PCM software or programming can also result in a relation failure. This may occur due to a software glitch, incorrect programming, or a software update issue.
Diagnosing ECM/PCM Relation Failure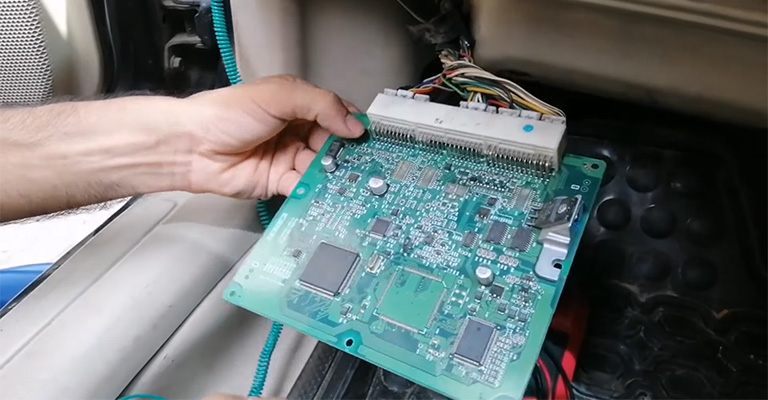 To diagnose and resolve the issue, it is recommended to follow these steps:
Check The Wiring And Connections
Inspect the wiring harnesses and connectors between the ECM and PCM for any signs of damage, loose connections, or corrosion. Repair or replace any faulty components as necessary.
Verify Power And Ground Supply
Ensure that the ECM and PCM are receiving proper power supply and have solid ground connections. Check the relevant fuses and relays related to the ECM and PCM. If any issues are found, address them accordingly.
Perform Software Update Or Reprogramming
If there are known software issues or updates available for the ECM or PCM, it may be necessary to update or reprogram the modules with the latest software provided by Honda.
This process is typically performed by a qualified technician using specialized diagnostic equipment.
If the above steps do not resolve the problem, it is advisable to consult with a Honda dealership or a qualified mechanic who has experience with Honda vehicles.
They will have access to more specific diagnostic tools and resources to further troubleshoot the ECM/PCM relation failure and determine the exact cause of the issue.
Final Words
It can be fixed, which is good news. You will be able to remove the 83-1 code when you fix the ECM/PCM failure. I would take it to a good mechanic or a dealer unless you are a trained mechanic or very good at troubleshooting.
If you do not know what you are doing, ECM/PCM issues can be challenging and costly. If you aren't confident in your mechanic skills, I wouldn't recommend doing this.