Next year, 2024 will be full of promises for Honda users. Honda Prologue 2024 will debut globally as the first electric vehicle worldwide! A series of other fascinating Honda models will also follow.
By now, we have also reviewed some of the best upcoming Honda models such as the CRV 2024 and its Sport-L trim(all new), and the all-good features that are scheduled for 2024.
It's time for an overview of the Honda models that are yet to blow our minds in 2024. Along with the Honda Prologue and Honda CRV, today, our article will discuss a few other solid Honda car models for 2024.
Let's begin.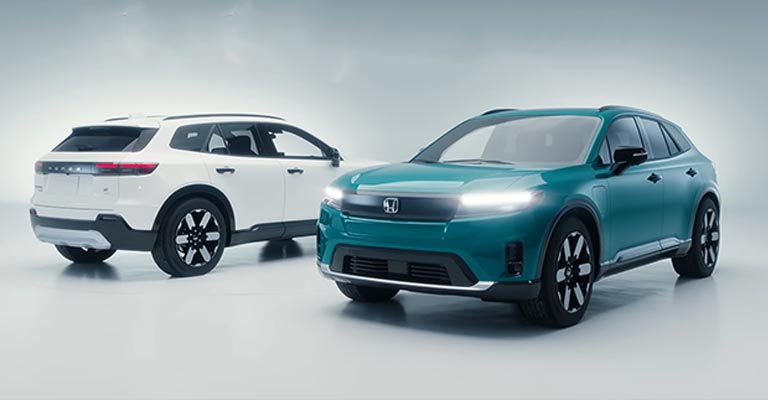 Every New Honda in 2024 (We're excited!)
Since 1963, Honda has been developing energy-efficient automobiles. They are highly committed to public safety, introducing more eco-friendly options.
In addition to this, people love Honda due to the car's performance and durability all along every lineup. Honda cars are durable and efficient, they offer you every last bit of joy on the road.
You may buy one car from Honda, but it is enough for a lifetime. On average, every Honda car can cover 200,000 to 300,000 miles. It is funny that even poor-performing Honda cars still perform better than most active cars on the road.
There's no wonder why people would welcome the 2024 Honda models with excitement and joy. Let's have a look at what we are about to have in the next year.
Every New Honda in 2024
1) Honda Civic Sedan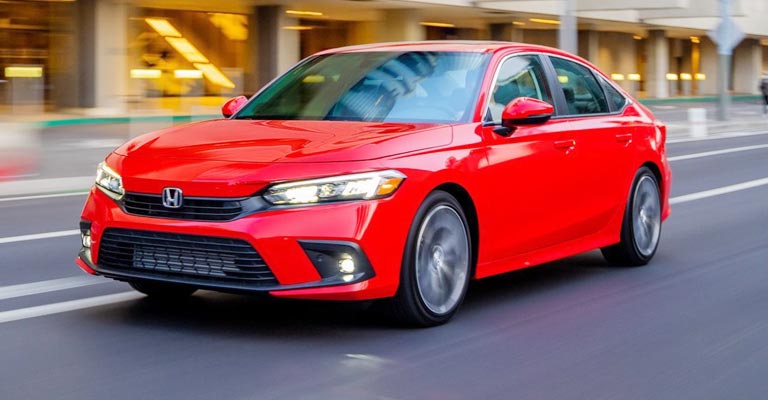 There's been discussion in the automobile industry that the Honda Civic will introduce a hybrid powertrain in 2024. However, it may disappoint you, but the Honda Civic met no specific changes in 2024.
Plus, Honda officials made it clear that the Civic powertrain will have an entry in 2025. You will have to wait another year to get an entirely new lineup from the Civic Sedan.
The 2024 Honda Civic will start from $25,045(min) and $32,000 (max). The base trim lineup is the same as LX, but you will also have higher-end models such as Ex-L and Touring. Other Civic trims you will meet in 2024 are Sport, EX, and Si.
However, you will notice some additional features in the higher lineup like blind-spot monitoring, a power sunroof, dual-zone automatic climate control, heated exterior mirrors, and heated front seats.
2) Honda Accord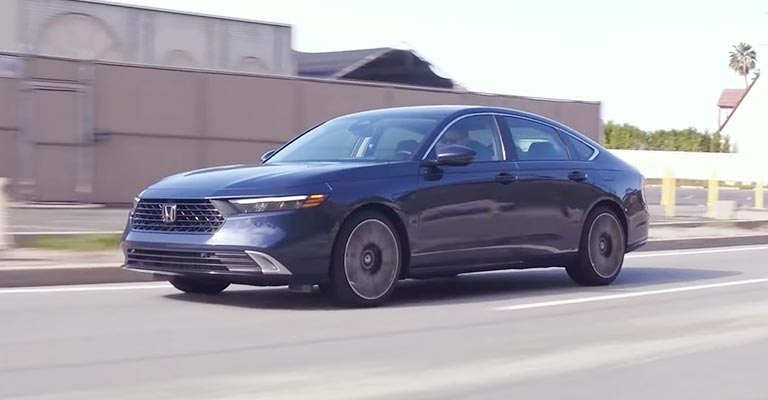 In 2024, the Honda Accord is going to hit the market, with no significant changes. Accords went through a full redesign last year. This time, Honda might have decided to let it be for another year!
This mid-size sedan is going to cost you somewhere between $27,895 and $39,000. Available trims of the Honda Accord 2024 are LX, EX, Sport Hybrid, Ex-L Hybrid Edition, Sport-L Hybrid, and Touring Hybrid trims.
However, if you are set all for the Honda Accord and want to settle for lower trims, we would suggest you upgrade to Ex-L Hybrid. It offers a larger 12.3-inch infotainment display than other Accord trims.
Additionally, you get a more powerful 204-HP hybrid powertrain. Impressive features of the Ex-L Hybrid like the front and rear parking sensors, leather upholstery, a sunroof, dual-zone automatic climate control, wireless Apple CarPlay, and Android Auto, are sure to melt your heart!
3) Honda Fit (Perhaps, A New Comeback?)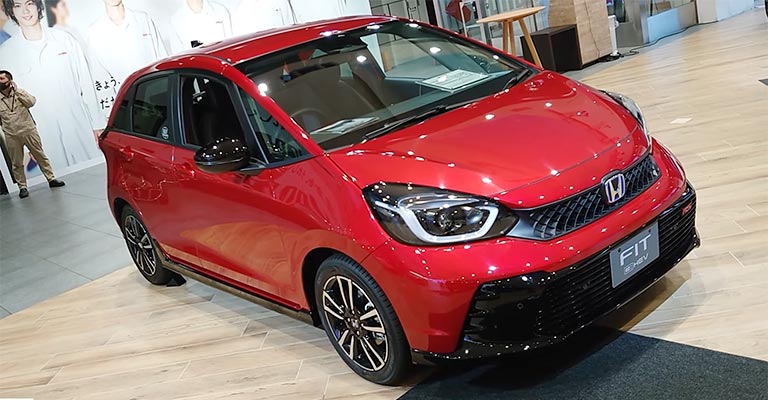 The Honda Fit 2024 is all set with features for the new year. The Fit by Honda had been a popular hatchback and going to make a hot comeback in 2024.
The most interesting feature of Honda Fit was the Magic Seat. It has usually been the prime highlight of the Fit Sub-compact. However, last year, the Honda Fits were replaced by the subcompact SUV – the Honda HR-V.
Although the Fits were completely withdrawn from North America due to failure to meet demand for the subcompact segment, we believe the 2024 Honda HR-V is going to come as a more powerful variant in 2024, that already powers the HR-V.
We are expecting an RS trim in this lineup with lots of sporty details and more upgrades. Perhaps not in North America, but we believe the Japanese domestic market will be the first to get this new version.
4) Honda CRV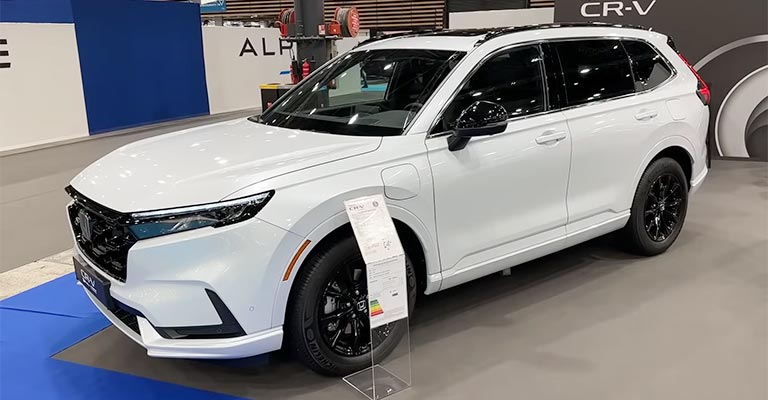 We are going to have a new lookover for the Honda CRV 2024. There is nothing much to say because we already have a detailed article on the Honda CRV 2024.
The primary attraction of the Honda CRV is going to be the new lineup – Sport-L trim. This trim lies somewhere between the Sport Hybrid and Sport Touring Hybrid.
We believe finally, the Sport-L trim is going to satisfy the gap between these two trims for a specific segment. Also, other trims will go through some significant changes.
The All-Wheel-Drive (AWD) has been made optional, with the front-wheel drive remaining optional. Additionally, meeting an upgrade in the sound system with the 8-speaker audio system, earlier it was 6.
However, some people would still complain, it's not up to the mark as the Sport Touring's Bose-branded 12-speaker system.
5) Honda Passport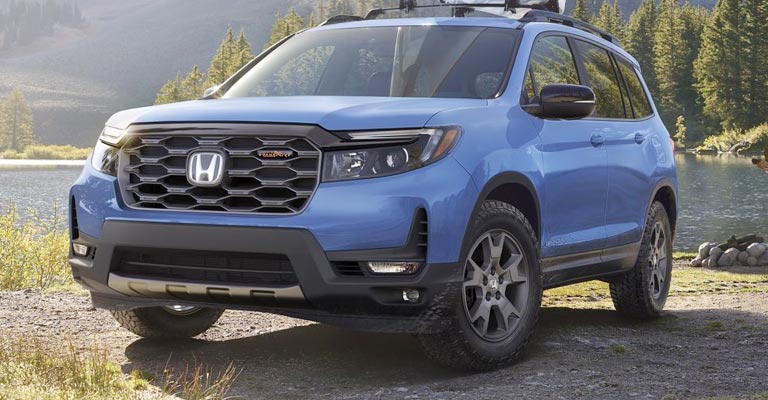 Now, that's something with significant improvements for 2024. The Black Edition of the Honda Passport will replace the Elite trim level in 2024.
And this is the reason, you may see a handsome price hike in the market. Other available trims are TrailSport trim and EX-L trim.
Honda has officially confirmed that all models of Honda Passport are to meet 19 miles/ gallon city, 24 MPG highway, and 21 MPG combined. Plus, all the passport models will also have nine-speed automatic and mandatory all-wheel drive.
In addition to this, the TrailSport trim will especially get some off-road-based upgrades. The new Black edition is to be sold at the highest price of $47,970 (and $1,375 more including the destination charge).
Ex-L trim will be available at $41,900 and TrailSport will be on the market at $44,500 (excluding the destination charge).
Here are five new Honda for the upcoming year. However, Honda is also going to launch the Honda Pilot 2024 and Honda Odyssey 2024 Series too, however, without any significant changes.
The major changes are notably visible in the Honda CRV and Passport Series. We are also hopeful that the Honda Fit 2024 is going to meet a completely new lookover in Japan.
Last Words
Here is every new Honda in 2024, that we are excited about. Let us know in the comment section, which one interests you more. If you are a Honda Civic user, we would recommend an upgrade, rather than a whole new setup.

You can also browse through other options and find out what suits your taste if purchasing a new one is your ultimate goal. Stay tuned with us to read our next article on the Honda Civic in 2024.