Having a great engine is everyone's dream, and it requires a great cost. But do you know you can get an excellent machine without spending heavy bucks? Yes, it's true with G23.
Maybe you want to learn now more about the G23 engine – type, cost, and what it's best for? The G23 is called a 'Frankenstein' as it's customized with various Honda engine parts rather than a manufactured engine. With a G23, it is possible to get more torque and horsepower.
You can build it at 1/4th of the price that would be required to get the same quality in a manufactured engine. Let's learn more about a G23 engine.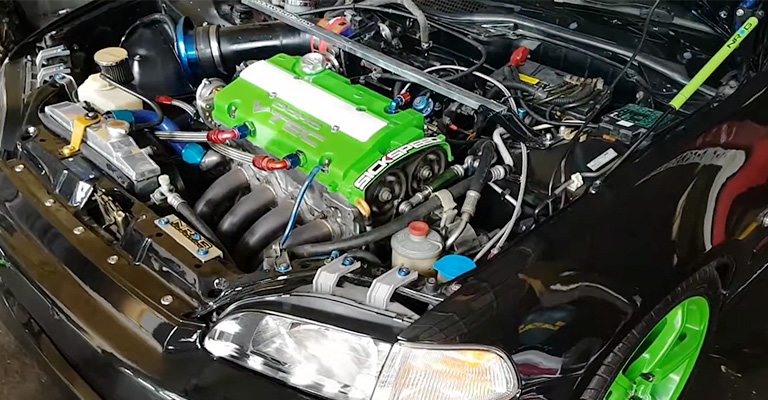 G23 Engine – Type, Cost, And What It's Best For?
The G23 Honda engine is customized for those willing to go rogue with their engine swap. When your engine has worn out or you want to try something new, trying an engine swap with a newly built customized G23 engine can be your go-to option.
As mentioned earlier, this customized engine is referred to as 'Frankenstein' because it is made of various parts obtained from other significant engines. It's like combining the good elements of different engines and making the best ones.
Types of Engines Used In Building The G23 engine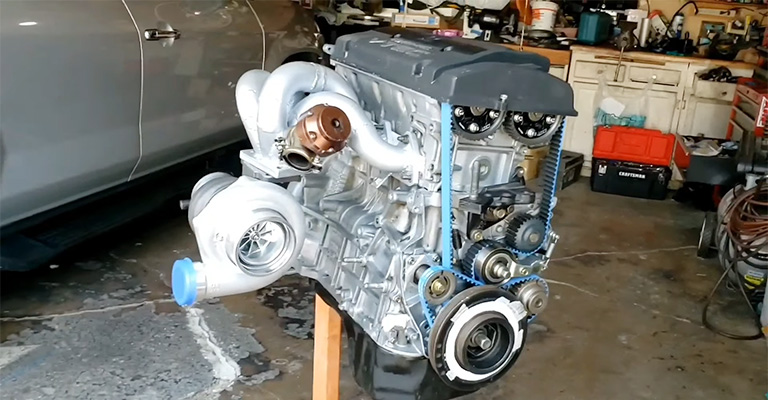 There aren't any different types of G23 engines. Instead, it uses two types of engine blocks as its frame. They are:
An F23 engine. They can be found in BMW 2 Series 228i M Sport F23 Auto
An H22 engine. They can be found in Honda Accord SiR SEDAN
These two components are the base of the G23 engine. Other parts are also necessary to complete the build, and we have discussed them in a later section.
Cost of Making A G23 Engine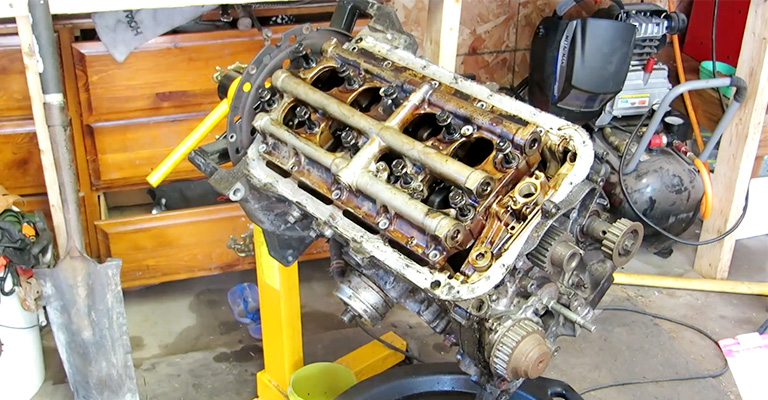 Buying all the parts mentioned earlier can cost you up to $1700-$1900. The prices will vary based on the parts you are using, their age, and their usability. Thus, older parts will be cheaper than newer ones. So be critical when you choose which components to buy.
Also, just by getting OEM (Original Equipment Manufacturer) parts and making a new engine, you can spend up to 2.5 grand. But that's just not what making a G23 engine is all about.
Best Thing About It
The best thing about the G23 engine is that it is better than many other engines with higher horsepower and torque. You get this when the cost of building a G23 engine is 1/4th of the price of those engines. The prices, in comparison, are meager.
At first, you may even wonder if getting a decent engine is possible after spending less than two grand! But you will be surprised to know that you are not sacrificing the quality of the engine to save money. Instead, it provides the opposite vibe.
But how do you get this higher HP and torque? It all comes down to the power of the VTEC 2.3L engine.
2.3L VTEC Engine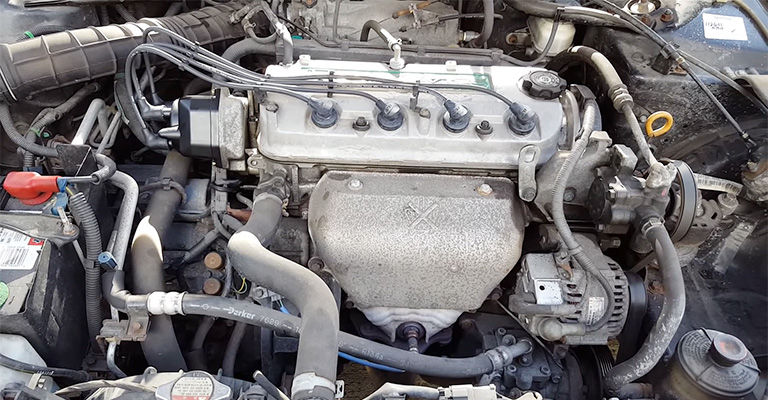 The 2.3L VTEC (Variable Valve Timing & Lift Electronic Control) used in the Honda G23 provides the best cost and HP (horsepower). Thus, the cylinder head from the H22 engine and the short block of the SOHC-F-series 2.3L is approved by performance enthusiasts.
Likewise, the 2.3L uses the stock engine mount from the Civic and replaces the clutch master with a high-pressure system from the H22 engine. Call in a mechanic for the hardwiring of the VTEC system. There is another path you can take when building the G23 engine.
Instead of the H22 short block, you can use B18A short block with the VTEC 2.3L engine. This also saves money from buying a new engine or rebuilding one during an engine swap.
However, most of the cost will go into the swapping instead of the engine. But it will produce more than enough torque to compensate for that. So, the best thing about the 2.3L VTEC engine is its increased HP (Horsepower) at higher RPM. That means it can deliver 152 foot-pounds torque at 4900 RPM.
Parts Required To Build The G23 Engine
You know why the G23 engine is best. But as mentioned earlier, it is a customized engine. So there are various components needed to assemble this fantastic engine. The list of the required components is given below.
The short engine block of F23A with all the other parts such as conrods, oil, oil pan, water pump, crank, timing gears, pulley, cogs, waterlines, and sensors. You can buy them in a set for 200 bucks.
One H22A engine with heads, intake manifolds, valve covers, throttle, headers, fuel lines, distributor, and headers.
H22A timing belt
H22A head studs
H22A crankshaft timing cog/gear
H22A head gaskets
DA Integra axles
Manual B-series transmission
OEM K20A pistons
Piston rings ACL F23 bearings
H22A gaskets
Oil-draining bolts and their spares
Flywheel
B-series clutch/clutch pad
Fabrication linkage, intake, mounts, and exhaust.
You can refer to this video for the parts list as well.
Building The G23 Engine
Building a G23 VTEC engine requires a comprehensive understanding of engine builds, so you should be careful when making one. If you need help with how to build one, ask a mechanic for help. Obviously, with the cost kept in mind. Check this video for pointers if you still want to try it.
FAQs
Here are a few common queries related to the G23 engine with answers.
Q: What does the VTEC stand for?
Variable Valve Timing & Lift Electronic Control, or VTEC, is a system that utilizes separate camshaft profiles to provide both high and low performance. The computer of the engine selects the performance profile.
Q: Can you turbocharge a G23 engine?
Yes, you can turbocharge a G23 engine. Even though you may be afraid of turbocharging a G23 engine as it already uses two engines, rest assured. Both engine frames used in the G23 can be turbocharged individually as they have preferred low engine compression ratios.
Also, turbocharging after building the G23 engine will be cheaper than buying a better engine. So you get better performance while spending less.
Q: What kind of engine is an H22A?
It is from the H series engines that are larger and more performance-focused, made in the 1990s to early 2000. They are naturally aspirated with inline-4 engines. They can be used successfully in touring car races and drag racing with lightweight chassis. A versatile engine from the H series.
Conclusion
Initially, we speculated that you wanted an engine swap and suggested the G23 engine. You may want to know all about the G23 engine – type, cost, and for what it's best for.
Now that you know about it, you can decide whether you want to build a G23 for yourself or not. You have also learned all about the parts list from the article. So you have some idea of the efforts you will have to put in while building this engine.
You can either build it yourself or take the help of a mechanic. Either way, we hope you get the best options for your car.