One common issue that Honda owners may experience is a grinding noise when starting. A lot of people don't know the reason for these circumstances.
So why my Honda makes a grinding noise when I start it? The best possibility is that the starter motor is failing or has failed. Sometimes, maybe the flywheel or the starter gear is damaged or worn. The battery or the electrical system also can cause this.
It's important to address the issue as soon as possible to avoid further damage to the vehicle. Also, the best course of action is to bring it to a certified mechanic for diagnosis and repair while experiencing this noise. Read on to learn all these in detail.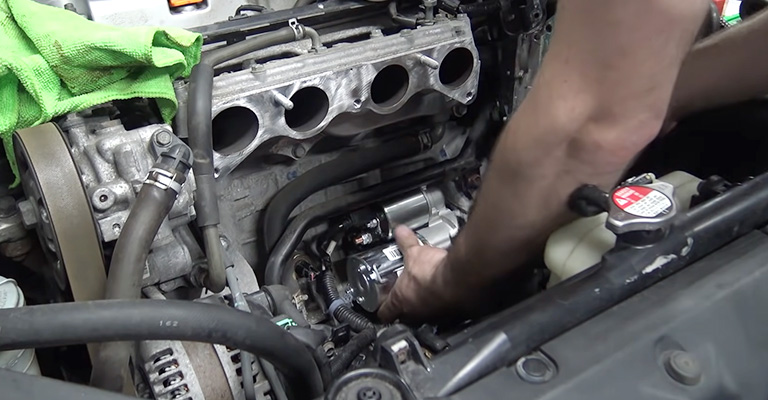 Grinding Noise in Honda Startups: Potential Causes
There are several potential causes of grinding noises during Honda startups, including problems with the starter motor, the starter gears, or the flywheel. Look through the possible causes and find out the solutions here.
Improper Starter Motor Functioning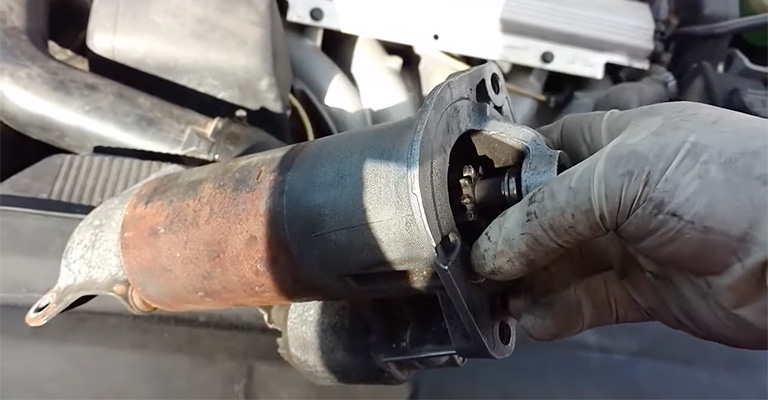 One possible cause of grinding noises during Honda startups is a problem with the starter motor. The starter motor is responsible for turning the engine over and starting the vehicle.
When the starting motor tries to start the engine, it could make a grinding sound if it isn't working properly. A poor starting motor, a broken starter solenoid, or a loose connection between the starter motor and the battery might cause this issue.
Damaged Starter Gear
Another potential cause of grinding noises during Honda startups is a problem with the starter gears. The starter gears are responsible for transferring the motion of the starter motor to the flywheel, which in turn starts the engine.
If the starter gears are worn or damaged, they may produce a grinding noise as they attempt to turn the flywheel. This issue can be caused by several circumstances, such as regular wear and tear, poor installation, or a fault with the starting motor itself.
Flywheel in Trouble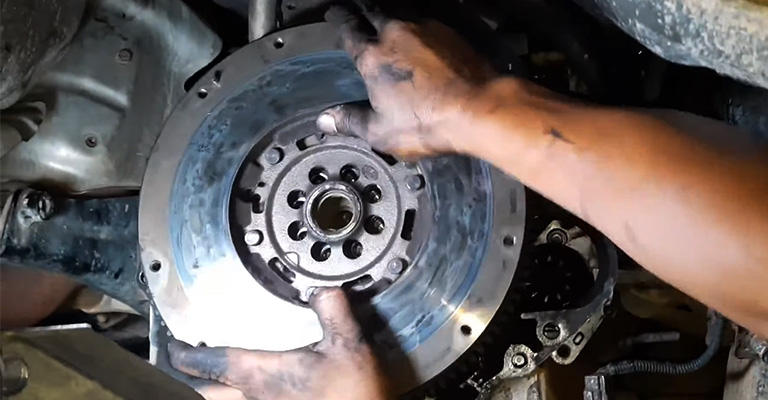 A third potential cause of grinding noises during Honda startups is a problem with the flywheel. The flywheel is a large, heavy disc that is attached to the crankshaft of the engine. It is responsible for storing energy and transferring it to the engine as it starts.
If the flywheel is broken or worn, it may make a grinding noise when the engine is turned on. Several circumstances, such as regular wear and tear, poor installation, or a problem with the beginning motor or starter gears can cause this issue.
Grinding Noise in Honda Startups: Finding Solution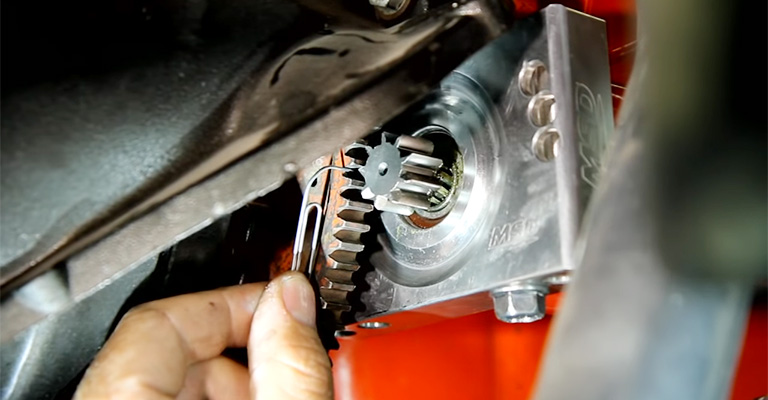 If your Honda is experiencing this, don't be panicked. It can happen and most importantly, these problems have a solution. Potential Solutions for all these problems are given below:
Starter motors should be changed if they are damaged
If worn or damaged starting gears cause the problem, they may need to be replaced or modified
If a worn-out or damaged flywheel causes the problem, the flywheel may need to be repaired
So, overall, repairing or replacement are the solutions if your Honda grinds while starting. Sometimes several parts might need to be repaired.
Fixing the Grinding Noise in Honda Startups: Cost Estimation
You may be wondering what it will cost to fix the issue. The cost to repair or replace components that may be causing the grinding noise will depend on a variety of factors. That includes the specific cause of the issue, the location of the problem, and the age and model of your vehicle.
However, it is frequently stated that it is not inexpensive. According to experts, repairing or replacing a component to fix the grinding noise might cost at least $200 and the max $800.
So, to replace or repair a starter motor in Honda, you have to spend $550 to $750. It includes labor costs and buying a new starter motor.
Likewise, to replace a starter gear, you might end up spending $550. In general, it is between $450 to $550. Technician cost is a bit low here, compared to replacing a starter motor.
On average, the cost to replace a flywheel for a Honda vehicle ranges from $550 to $1000. Labor cost is quite high; garages also charge a bit high to replace a flywheel. But if you have enough mechanical experience, you may try to replace a flywheel despite spending money on labor.
Cost-Saving Strategies on Replacing Components
A few Steps can be taken to make the component replacement a bit cheaper. Spending money everywhere is unnecessary, if you can do something on your own, you might save some money. The steps below might be effective in this case.
Prices can vary widely. So, explore shops near you might find a shop selling components cheaper than the other shops
Considering used components can be a cost-effective idea too. As it is used, you might buy it for less than the regular price. And sometimes it can be better in that budget than what you would buy.
Using a repair manual might save some money. It is available online and offline. If you buy one and follow the instruction, you may do some work by yourself. Therefore, labor costs could be saved.
Keep in mind that if you can't replace or fix it, don't do it. Otherwise, you risk causing more damage and ultimately cost more.
Conclusions
In conclusion, grinding noise in Honda startups can happen. Besides, the service, and the cost to repair or replace components can vary widely depending on various factors. So, spend money when required and do not take this noise lightly; it might occur bigger damage.
While experiencing this, call a qualified mechanic to diagnose the problem and provide an estimate for the necessary repairs. By addressing the issue promptly, you can help ensure that your Honda continues to run smoothly and reliably.