When it comes to keeping your Honda vehicle in optimal condition, regular maintenance is crucial.
One of the essential services recommended by Honda is the A2 service. In this article, we will delve into the details of the Honda A2 service and explain its main components.
By understanding what each symbol represents and why these maintenance items are important, you can ensure that your Honda continues to perform at its best.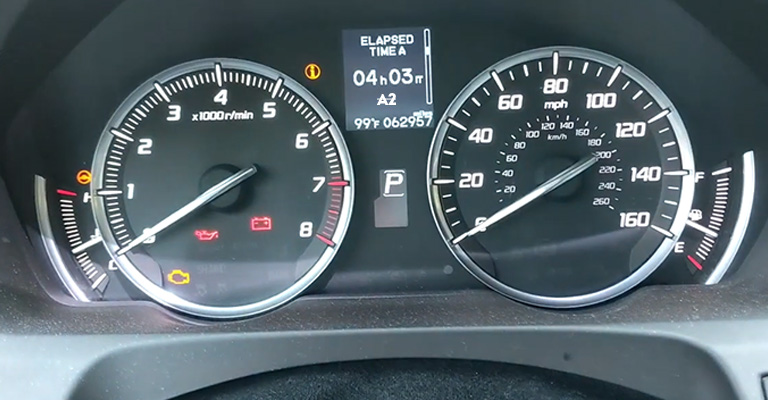 What Is The Honda A2 Service?
The Honda A2 service is a specific maintenance service recommended by Honda for their vehicles. It is designed to address important components and systems that require attention at a particular interval.
The A2 service focuses on specific maintenance main items to keep your Honda running smoothly and efficiently.
A – Indicates engine oil should be replaced.
2 – Replace air cleaner element, inspect drive belt, and replace dust and pollen filter.
"A" – Replacing The Engine Oil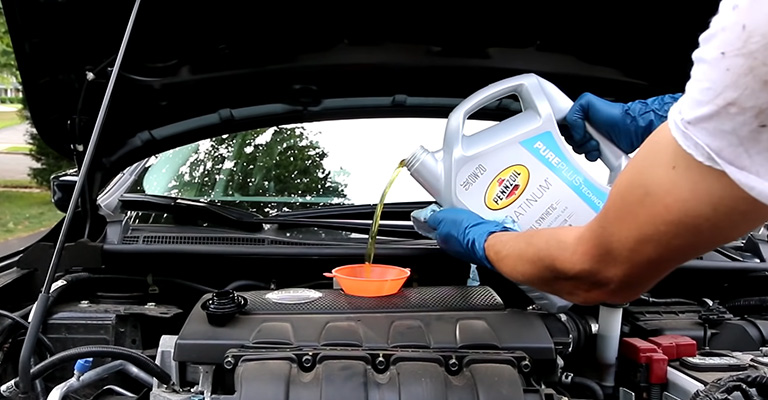 Regularly replacing the engine oil is crucial for maintaining the health and performance of your Honda vehicle's engine. Engine oil lubricates the internal components, reduces friction, and helps dissipate heat.
Over time, the oil breaks down and becomes contaminated with dirt, debris, and combustion byproducts, which can negatively impact engine performance and efficiency.
Timely oil replacement ensures proper lubrication and helps prevent engine wear, overheating, and potential damage.
Recommended Oil Types For Honda Vehicles
Honda recommends using specific oil types that meet their stringent standards to ensure optimal engine performance. The recommended oil types may vary depending on the specific model and engine of your Honda.
It is important to consult your vehicle's owner's manual or contact your local Honda dealership to determine the correct oil viscosity and specification for your vehicle.
"2" – Air Cleaner Element Replacement, Drive Belt Inspection, And Dust And Pollen Filter Replacement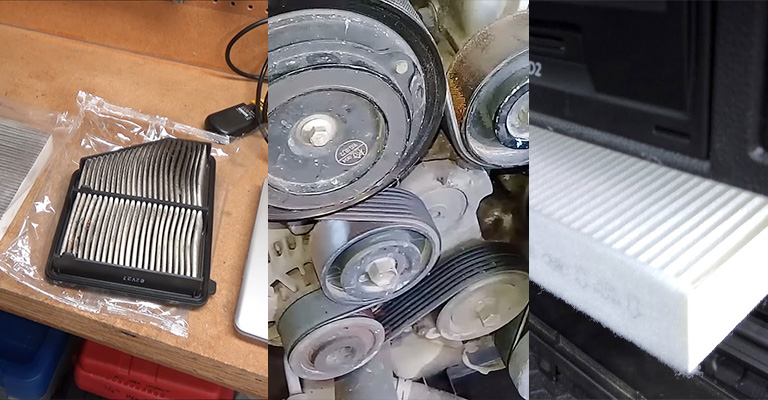 The air cleaner element is responsible for filtering the air that enters the engine's intake system. It prevents dirt, dust, and other contaminants from entering the engine, ensuring clean air for combustion.
Over time, the air filter gets clogged with debris, reducing airflow and potentially affecting engine performance, fuel efficiency, and emissions.
Regularly replacing the air cleaner element helps maintain optimal engine performance and protects the engine from damage.
Importance Of Inspecting The Drive Belt
The drive belt, often referred to as the serpentine belt, is responsible for transferring power from the engine to various components such as the alternator, power steering pump, and air conditioning compressor.
A worn or damaged drive belt can lead to component failure and result in a loss of power steering, electrical charging issues, or a malfunctioning air conditioning system.
Regular inspection of the drive belt ensures its proper tension, condition, and alignment, allowing for early detection of any issues and preventing potential breakdowns.
Frequency of the A2 service
The frequency of the A2 service depends on several factors, including the specific model of your Honda, the driving conditions, and the manufacturer's recommendations.
Typically, Honda recommends performing the A2 service every 15,000 miles or every 12 months, whichever comes first.
However, it is crucial to consult your vehicle's owner's manual or contact your local Honda dealership to determine the exact frequency that applies to your specific vehicle model.
Adhering to the recommended schedule ensures that your Honda receives the necessary attention at the appropriate intervals, maximizing its performance and reliability.
DIY vs. Professional Service: Which is Right for You?
Performing certain maintenance tasks yourself can save you time and money. Here are some simple tasks that you can typically handle on your own:
Checking and maintaining tire pressure
Topping up fluids like windshield washer fluid, coolant, and brake fluid
Replacing exterior bulbs, such as headlights and taillights
Cleaning and replacing the engine air filter
Checking and replacing windshield wipers
Inspecting and cleaning battery terminals
Checking and replacing the cabin air filter (dust and pollen filter)
By handling these tasks yourself, you can have a better understanding of your vehicle's condition and potentially save on labor costs.
When Professional Service Is Necessary
While DIY maintenance is suitable for certain tasks, there are situations where professional service is necessary. Here are some instances when you should consider seeking assistance from a qualified technician:
Complex repairs or component replacements: If you lack the technical knowledge or experience, it's best to leave complex repairs or part replacements to professionals.
Specialized equipment: Some maintenance procedures require specialized tools or equipment that may not be readily available to you.
Warranty considerations: If your vehicle is under warranty, following the manufacturer's recommended maintenance schedule and having service performed by authorized technicians can help maintain the warranty coverage.
Safety concerns: Certain maintenance tasks involve working with potentially hazardous components or systems, such as airbags, braking systems, or electrical systems. In such cases, it is safer to rely on professionals.
Conclusion
The Honda A2 service plays a crucial role in maintaining the performance, efficiency, and longevity of your Honda vehicle.
By understanding the symbols and main components of this service, you can ensure that your Honda remains in top-notch condition.
Whether you choose to perform certain tasks yourself or seek professional assistance, regular A2 service is a vital aspect of responsible vehicle ownership.
So, don't overlook the importance of the A2 service—your Honda will thank you for it in the long run.