It is a blessing to have air conditioning in hot weather, especially in summer. When you drive your Honda Accord, do you still sweat? Are you having problems cooling inside your car with your air conditioning system? It can be caused by a variety of factors.
Air conditioning problems in Honda Accords can be caused by refrigerant leaks, electrical problems, or compressor issues. This article explains what these are and what you can do about them.
Besides dirty cabin air filters, dirty condensers and dirty evaporators, bad blower motors, defective blend doors, and other problems, your Honda Accord could also have a dirty or clogged condenser.
Honda Accord AC Not Working – Finding The Cause & Troubleshooting
You can't blame yourself for being curious about AC issues, even though we urge you to trust your mechanic. Furthermore, knowing what happens behind the scenes in your car. How did you get your air conditioner to stop working? Let's take a look at some possible causes.
1. Replacement of AC evaporator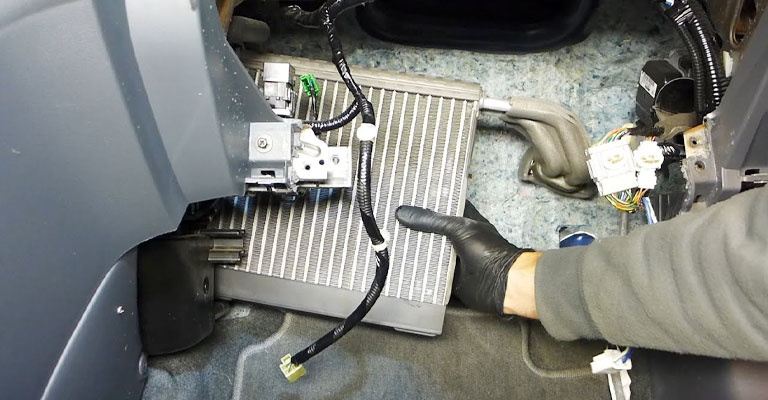 Every time the AC evaporator goes wrong, the vent air will be warmer than usual. The reason is that a clogged or leaking evaporator won't receive enough refrigerant to cool the air. A blinking AC switch may be present in some vehicles as a warning.
2. Leak Of Refrigerant
AC systems that do not function are usually caused by inadequate refrigerant. Due to the design, the refrigerant usually loses up to 15% per year. Therefore, your Accord's cooling system will eventually lose its cooling capacity if the refrigerant level is not maintained regularly.
It only needs to be refilled so you can drive again with pleasant temperatures. However, a leak is likely if the refrigerant level drops rapidly again.
On Honda Accords, component defects often cause the refrigerant gas to escape in addition to the expected loss. Most commonly, defective sealing rings, worn lines, or damaged condensers caused by stone chips result in this issue.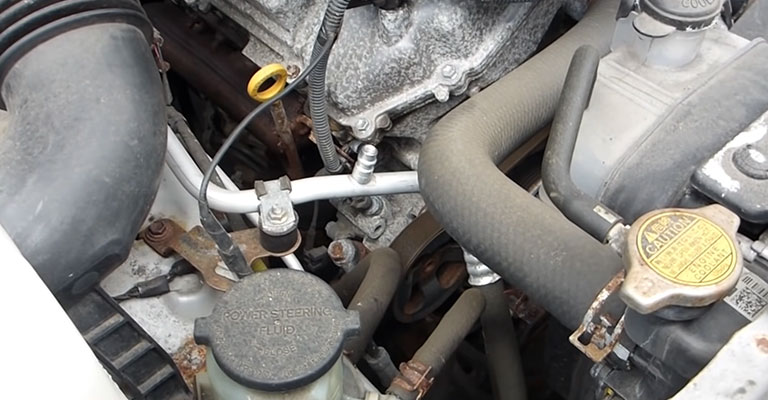 3. Actuator Malfunctioning On Blend Door
You can control the temperature and airflow inside your Accord with the blend door actuator. Blend door actuators are always at fault when there is a temperature problem with the air conditioning system.
It is common for Honda Accords to experience a periodic clicking sound under the dashboard due to a faulty blend door actuator. You will hear the sound most prominently when you turn on the air conditioning. However, temperature changes can sometimes temporarily silence the sound.
It is rare for your Accord to make a knocking noise, although a bad blend door actuator could cause it. However, when the air conditioning system is turned on or the engine is turned off, it sounds like a light tapping on the door.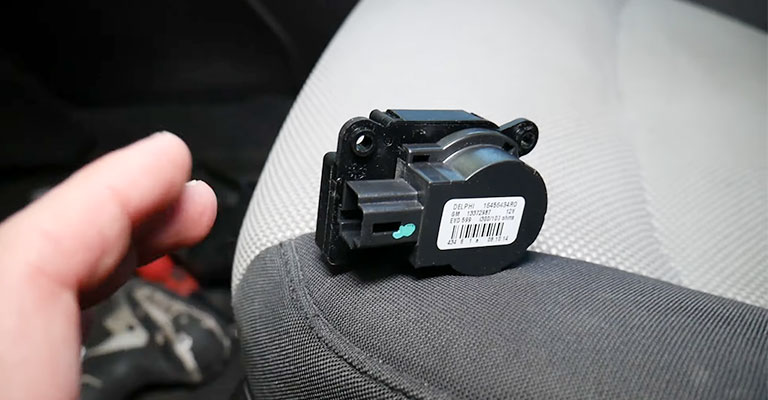 4. Having A Dirty Cabin Air Filter
As a central component of the Honda Accord's ventilation system, the pollen filter is also known as the cabin filter or microfilter. In addition to reducing cooling, heating, and airflow, a dirty filter contributes to deteriorating ventilation inside the vehicle.
In addition, it causes unnecessary strain on your Accord's air conditioning system, which reduces the fuel efficiency of your vehicle. Most manufacturers recommend changing cabin air filters between 10,000 and 20,000 miles, but there is no prescribed time to do so.
Your vehicle's filter can become dirty sooner than the manufacturer recommends if you drive in a dusty or polluted environment. So, if your Accord has a cabin air filter, check its condition first.
Cleaning the pollen filter is often recommended before changing it directly. At least a large portion of the visible dirt particles can be removed by using a vacuum cleaner or compressed air system.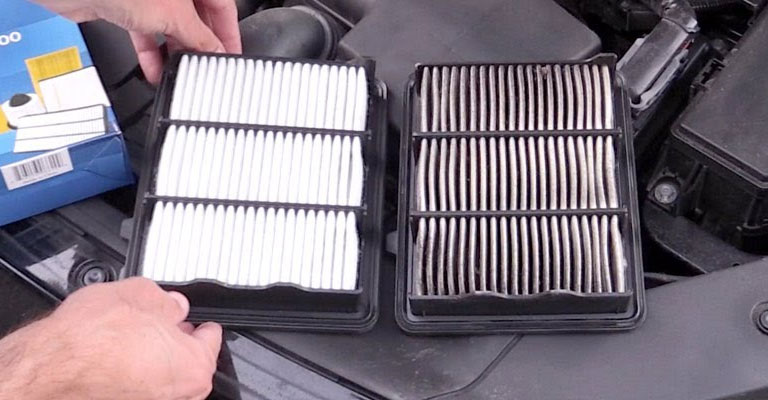 5. Replacement of AC Condensers
Condensers fail, and the air conditioner goes along with them. So, if you turn the air conditioner on, the engine idle speed won't undulate as much, and the vehicle's interior temperature won't go higher than the ambient temperature.
6. Replacement of AC Compressors
When the compressor fails, warm air is emitted from the vents. However, you may hear squealing or grinding noises if the compressor fails mechanically.
7. Recharge of AC
Until your air conditioner stops blowing cold, you might not notice a refrigerant leak. Over days, weeks, or even years, refrigerants may slowly leak out of the system.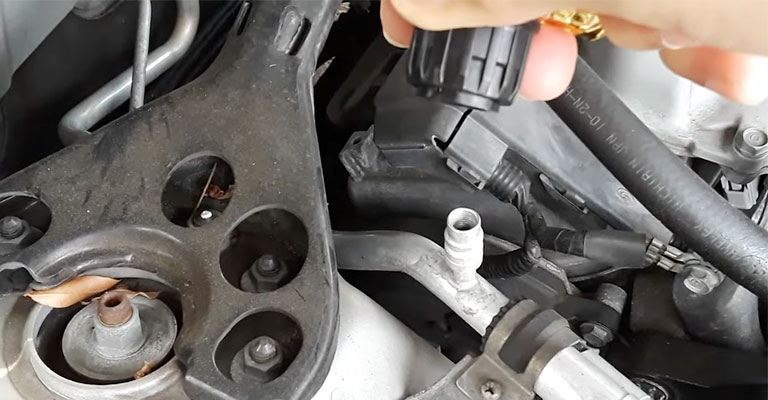 8. Inspect Your Condenser For Dirt Or Clogs
On Honda Accord, the air conditioning condenser releases heat from the refrigerant by venting it into the ambient air, just like the radiator.
As a result, dirt, bugs, and other small particles may accumulate on its surface and in the gaps between its mesh over time. In addition, by reducing airflow through the mesh, less heat can be released by the condenser, so internal cooling is poor.
Cleaning your Accord's condenser is the easiest solution if it's dirty. The condenser is usually accessible by removing the front bumper. When cleaning a condenser, use a power washer on low pressure, as high pressure can easily damage the delicate fins.
9. Failure Of The Compressor
Honda Accord's air conditioning system is powered by a compressor. Cooling your vehicle is achieved by converting gaseous coolant into liquid by moving parts.
In most cases, a broken compressor cannot be repaired. In addition to remaining movable, the parts maintain their movement if the air conditioning is regularly turned on.
Unfortunately, the components of your Accord will stick if you don't turn on the air conditioning for a long time. There is no way to repair a defective compressor as a result. It helps only to swap it out with a new one.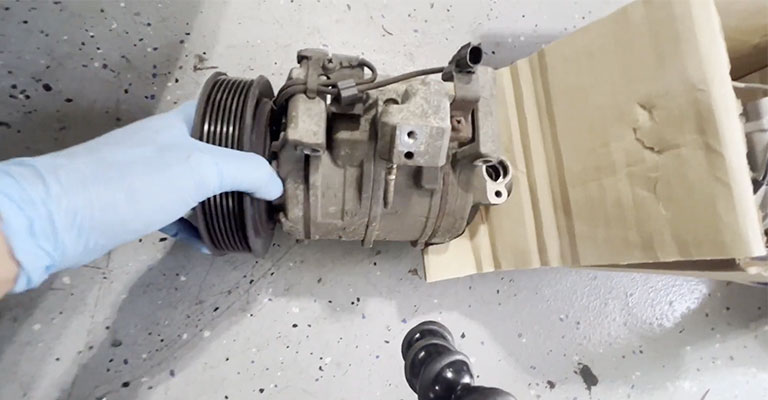 10. Installation Of A New Blower Motor
If the blower motor fails, it is still possible to feel heat or cool at the vents, but the air pressure will be dramatically reduced. Regardless of the fan speed or the temperature, this will occur.
There is also the possibility of rattling or grinding noises from the passenger floorboard when the heater or AC is on. A broken fan blade or a faulty bearing can cause this. Random noises may come and go, and the fan speed may or may not affect their frequency.
11. Having A Dirty Evaporator
It is also possible for your Honda Accord to have AC problems due to a dirty evaporator. Airborne particulates mostly get caught by cabin air filters, but some end up on the evaporator. In addition, dust particles can accumulate on the evaporator's fins over time, which can prevent airflow through it.
What to Do If Your Car Air Conditioner Stops Working?
Even though it's tempting to attempt to fix your car yourself, we strongly advise against it. Instead, contact a trustworthy auto technician as soon as possible if your AC system has a problem without causing further damage to your vehicle.
If the weather forecast is promising sunny and hot days, call now. You can't just feel uncomfortable without air conditioning, and you can also be at risk!
Moreover, be sure to pay attention to the details of the problem so that you can provide helpful information to your mechanic. For example, if your AC stopped working, when did it happen?
Does the problem accompany any strange sounds or smells? When you blow into the vents, how does it feel? Can you tell if the air is cold at the start (before it fades) or if it is consistently warm? It might be easier for your mechanic to diagnose the problem if you provide these details.
What Is The Cost Of Repairing A Car's Air Conditioning System?
Refrigerant is an odorless gas or liquid that maintains the temperature in an air conditioning system (R-12 in older cars, R-134a in cars manufactured after 1995). The AC system can leak refrigerant over time if seals aren't installed properly. A lack of refrigerant will result in the AC not blowing cold air.
A mechanic should be contacted if your AC is not as cold as expected. If your AC is not producing adequate cold air, it may have other problems (fan not working, compressor not working, etc.).
There are usually $116 for parts and $133 for labor when you repair an AC system in a Honda Accord. Your location may affect the price.
Summary
If the air conditioning in your Honda Accord isn't working correctly, several factors can be considered. Start by checking the refrigerant level in the system as the most obvious cause.
For laypeople, visiting a workshop is always advisable. However, it is the mechanic's responsibility to initiate the repair if there is a defect.