The Honda Accord is a popular mid-size sedan known for its reliability, comfortable ride, and fuel efficiency. However, like any other vehicle, it may experience problems that require repairs over time.
One of the components that can fail in the Honda Accord is the alternator, which is responsible for charging the battery and powering the electrical system.
If you are a Honda Accord owner experiencing issues with your alternator, you may be interested in the replacement cost.
In this article, we will discuss the factors that can influence the Honda Accord alternator replacement cost and provide you with useful information to help you make an informed decision about repairing your vehicle.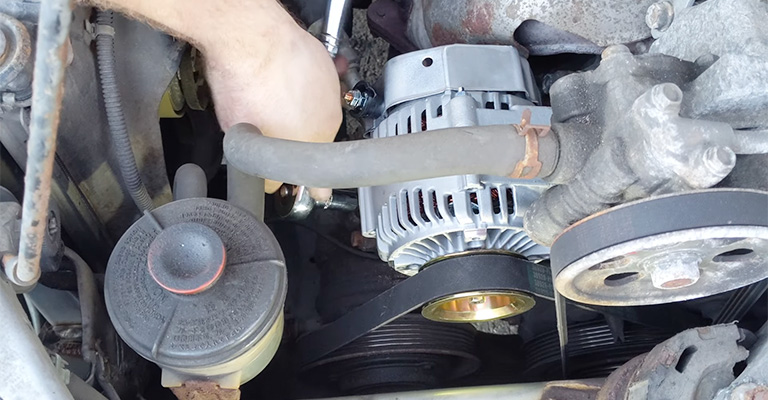 Honda Accord Alternator Replacement Cost
Generally, 650 to 850 dollars are involved in replacing an alternator in a Honda Accord. Estimates of labor costs range from $150 to $180, while parts cost from $550 to 750. Various factors may influence the price of an alternator replacement, including your location and vehicle.
How Does The Alternator Work?
Power is generated by the alternator when the serpentine belt or drive belt turns it. Electricity is generated by spinning, and the voltage regulator and rectifier ensure it is the right amount.
The alternator transforms alternating currents (AC) into direct currents (DC) by using rectifier diodes within the alternator.
How Does An Alternator Help Your Car Run?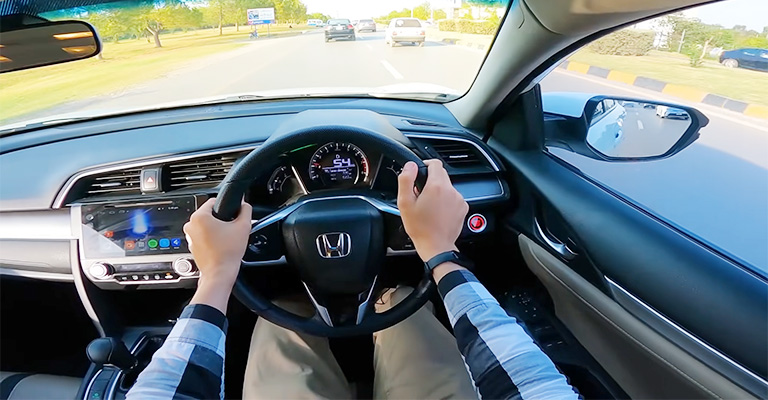 Alternators in cars charge the batteries. The battery loses power whenever you use electrical parts in your car (stereo, lights, etc.).
As the alternator recharges the battery, it replenishes the energy it lost. Located in the engine compartment, the alternator is one of the important components of the engine.
When your alternator is not working properly, your car will only run for as long as the battery has charged.
You can't start your car once the battery loses power. A malfunctioning alternator illuminates the battery warning light or emits a low voltage reading on the gauge.
What Common Symptoms Indicate You May Need To Replace The Alternator?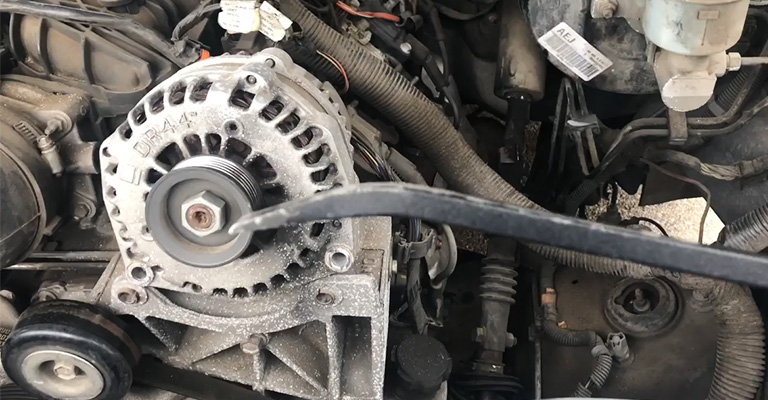 There will be no charge on a dead or non-charged battery.
Dim lights.
There is an on/off warning for the battery.
The dashboard battery warning light will illuminate if the alternator fails. All electrical components will likely lose power shortly after that, the vehicle will stall, and a jump start will not work.
It is possible for the alternator's bearing to fail, resulting in a grinding sound that varies with engine speed.
Before Repairing The Alternator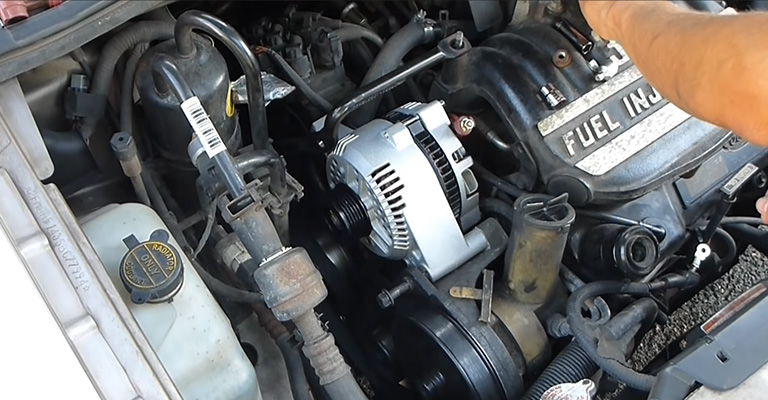 The mechanic must inspect all charging system components before installing a new alternator, including the cords and batteries.
Steps When Replacing An Alternator:
The entire charging system (batteries, cables, alternators) should be inspected.
Examine the drive belts.
Analyze the output of the alternator.
Check the alternator and replace it if it is defective.
Perform another alternator output test.
Our Recommendation For Alternator Replacements:
At the time of every major service, ask your mechanic to inspect the charging system. The mechanic should also clean and tighten the battery cables when performing any major service.
How To Test An Alternator?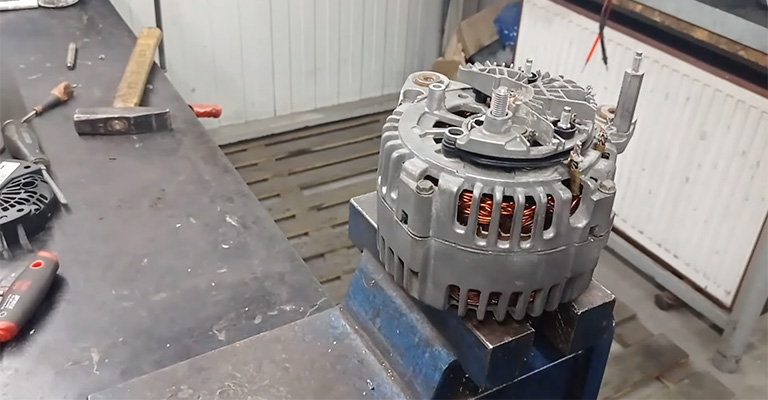 Both conditions can be diagnosed easily using a simple voltage meter connected across the battery terminals. While the engine is running, a healthy alternator can produce 13.8 to 14.5 volts.
Generally, if your alternator voltage is less than 13.8, the brushes have failed, and you should replace them.
You may have a problem with the diodes or something worse if your alternator outputs more than 14.5 voltage. High voltages can sometimes overcharge batteries, leading to battery failure and even electrical fires.
Other Considerations When Replacing Your Honda Accord Alternator
There are rare occasions when an alternator fails on its own. Therefore, once you're at the auto parts store, you may want to consider more than just alternators.
Wiring and Connections
Even though faulty wiring is not common, it may affect the alternator's normal operation. There are some factors that may contribute to faulty wiring, such as loose connections or frayed wiring. Displacing them can also be challenging, requiring specialist equipment and knowledge.
There is no way to predict how long it will take to check your car's wires, but most auto parts shops can check it within an hour or two, although it is impossible to say exactly how long it will take. Taking it to a dealer will save you time and money, but you will pay more.
Battery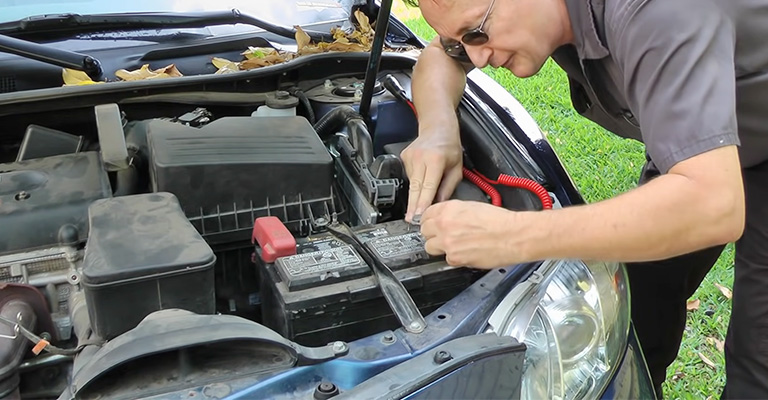 Having a faulty alternator can lead to the battery being discharged. It's hard on any battery but especially difficult on a marginal Accord battery.
Batteries fail outright due to constant recharging and stress. If you replace your alternator, the problems will not stop either. To maintain a marginal battery, the new part must work overtime, which can put both parts under unnecessary strain.
Consequently, you might want to consider replacing the battery with the alternator. It is important to charge the battery fully before installing the new alternator if that is not possible.
Serpentine Belt
As an example, the serpentine belt connects the alternator to the engine. Changing both at the same time would save time, as you must remove the belt to access the alternator.
By examining it visually, you can determine whether you need to do it too. As an example, rubber might be hard and brittle due to cracks.
Remanufactured or New
Your alternator replacement costs cannot be reduced significantly due to vehicle restrictions. Most people can save money by searching for a cheaper shop to do their repairs.
It is possible, however, to buy a remanufactured part as an alternative. Repaired and modified used parts, remanufactured parts, replaced anything that was worn out, repairing and maintaining the original functionality.
Despite some variations in quality, remanufactured parts tend to last as long as new ones but at a fraction of the cost. Remastered alternators on Accords cost around $400, including parts and labor.
Even with these advantages, most shops recommend a new alternator over a remanufactured one. There will always be a reliable unit in a new vehicle, and it will work in any vehicle.
For many vehicles, however, online shops only carry remanufactured units. Regardless of the method you choose to replace the alternator, you should get a good warranty.
How Often Do Alternators Need To Be Replaced?
An alternator can last over 100,000 miles without failure, but alternators frequently fail before that. Harsh driving conditions and custom power accessories can short an alternator.
Can I Drive With An Alternator Problem?
While a car with a weak alternator can be driven to a shop for repairs, a vehicle with a malfunctioning alternator must be towed.
Save Money with a Used Alternator When Possible
Alternators that are slightly used can be replaced with your Honda Accord when you're looking to cut costs. In comparison with brand-new alternators, used alternators are about $60 cheaper and are equally common as remanufactured ones. As well as new models, some used models work as well.
However, alternators have a mileage lifespan of about 100,000 miles. It becomes increasingly likely for them to fail once they exceed that range.
Your alternator should give you the mileage you need. However, if you really need a replacement, you might be better off spending a little bit more on a remanufactured one.
Final Words
Charge from your alternator powers the electronics in your vehicle, including the radio and air conditioner.
For your vehicle to start, you will also need a battery. If your alternator malfunctions, you cannot charge your car's battery, and the vehicle will eventually run out of power.
Accords' alternators are the heart of their electrical system. Power is transmitted and received by your car's battery, engine, lights, and other devices through it.
The damage quickly spreads throughout the car when it begins to fail. Ensure that you can afford the $600+ for the labor and parts.