Reliable, long-lasting, and affordable are some of the reasons why the Honda Accord has earned such a good reputation. So, it's not surprising that the model has become so popular.
In addition, a backup camera is one of the many great features of the later models for improving safety. But unfortunately, it is still possible for an Accord to develop the odd fault despite its reliability.
Backup cameras, also known as park assist cameras, are safety devices that allow drivers to see objects behind them when backing up or parking. Many vehicles are equipped with a park assist camera from the factory. In addition, cameras mount around some vehicles to provide a "round-the-clock" view.
Several possible causes can result in your Honda Accord's backup camera not working properly. The camera lens might be dirty, or there may be a blown fuse, faulty wiring, outdated software, or faulty wiring. There are solutions to every problem, regardless of its cause.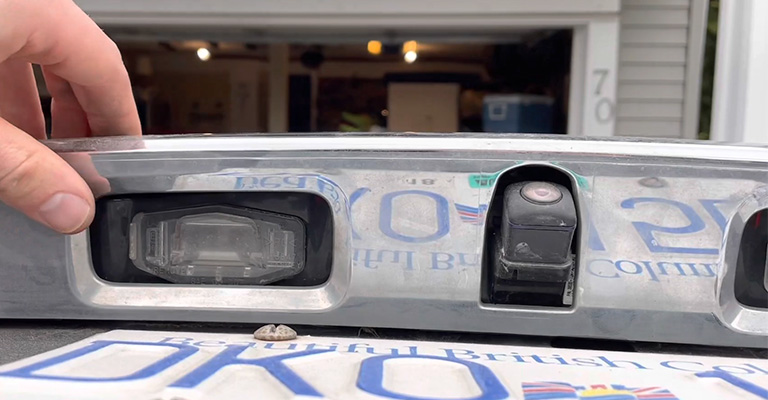 How Does A Park Assist Camera Work?
An image of the area behind a car, truck, or SUV is sent to the driver through the park assist camera mounted on the back of the vehicle. When the transmission is reversed, a park assist camera view appears on the center-dash display.
As the vehicle backs up, the camera uses a large angle (fisheye) lens to see any obstructions. It is a mirror image to ensure that what is seen on display (often the radio/navigation system display) corresponds to the view in the mirrors. To detect objects on the ground, the camera is aimed downward.
Why Is My Honda Accord Backup Camera Not Working?
There aren't many problems associated with the backup camera in the 2017 Honda Accord. However, physical damage, software bugs, or incorrect settings can cause faults in an electric device.
The first thing you should do before you take your Honda to a mechanic is to take a look at it yourself. After that, there's a decent chance you can fix it at home.
Common Backup Camera Issues For The Honda Accord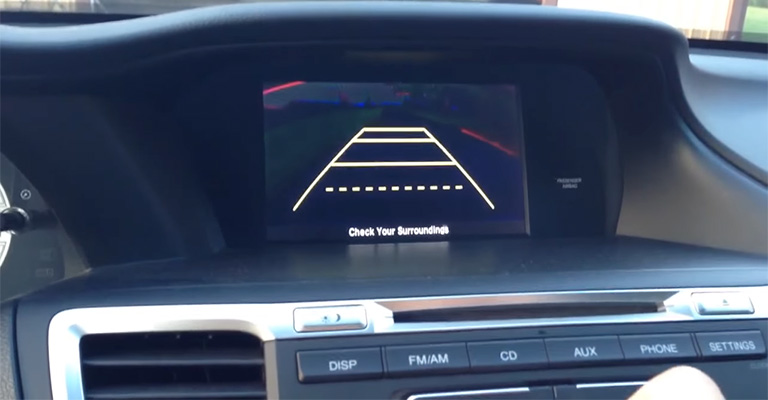 If the park assist camera is faulty, it is possible to see cloudy or low-resolution images. In addition, some owners complain that the camera image does not appear or that a black screen appears when the vehicle is in reverse.
Occasionally, others comment on the display being grainy, having lines through it, or being interfered with. There are three ways you can notice that you have a problem with your backup camera:
It will not turn on or display a black screen.
It will have a blurry or foggy display.
It will remain on all the time.
This list of symptoms and their possible causes will help you to understand them better.
The Backup Camera Is Continuously On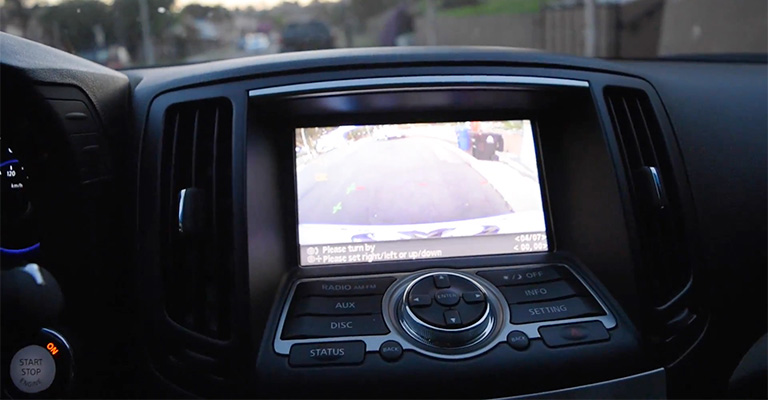 Two possible causes could explain why your backup camera won't shut off. Either you accidentally activated the always-on setting, or your software has a problem.
The first thing you should do is check the settings. If you desire to turn off the always-on setting on your Honda, simply restart it. The car will automatically turn off whenever it is restarted. Then, start the car again after shutting it down completely.
A software problem can result in the camera still being on. However, you probably only need a system update from a Honda-certified dealership.
The Backup Camera Is Foggy
You most likely have a dirty lens if your backup camera is blurry/foggy. The issue can be resolved by gently wiping the lens clean.
In the same way that a blown fuse can also cause a black display, if it still appears blurry after a thorough cleaning, it may result from a blown fuse.
If there are any blown fuses in the fuse box, replace them. You can also take your Accord to your local dealer to have the camera replaced if nothing else works.
The Backup Camera Has Gone Black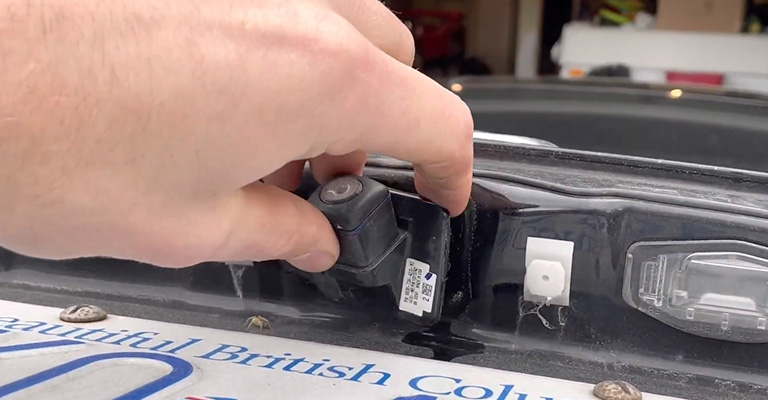 There is a common problem with Honda cameras that owners encounter. A black screen appears when the camera is supposed to engage, but it doesn't or doesn't engage at all. The following are some possible reasons for this:
Outdated Software
It is advisable to update the software on your Honda's electronic components periodically, just as you would with any computer system.
Unfortunately, the Accord is not one of the models whose software can be updated yourself. So, if you want it done by a Honda dealership, you'll have to take it there.
Faulty Wiring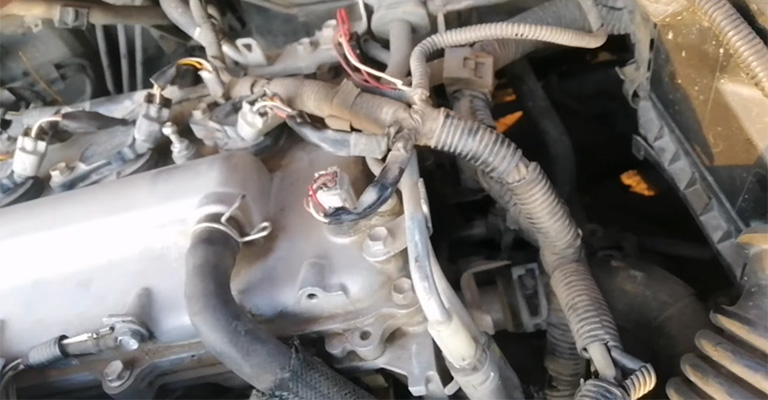 You may have faulty wiring somewhere if replacing the fuse doesn't help (or none of the fuses are burned). It is necessary to hire an automotive mechanic to resolve this issue.
Incorrect Settings
Make sure your settings are correct next. For example, a low brightness setting might be the cause.
You Have A Blown Fuse
This issue causes the vast majority of camera problems with the 2017 Accord. Fortunately, replacing a blown fuse is very simple.
It can be found near the front of the engine bay, on the inside of the engine bay. First, identify the blown fuse by opening the fuse box. Replacing the fuse with a new one of the same type (usually costs $10-30) should solve the problem.
If you've checked all the issues listed above, there's always the possibility that the camera is damaged, broken, or has a manufacturing defect. Replacement is required if this is the case.
How Are Park Assist Cameras Diagnosed?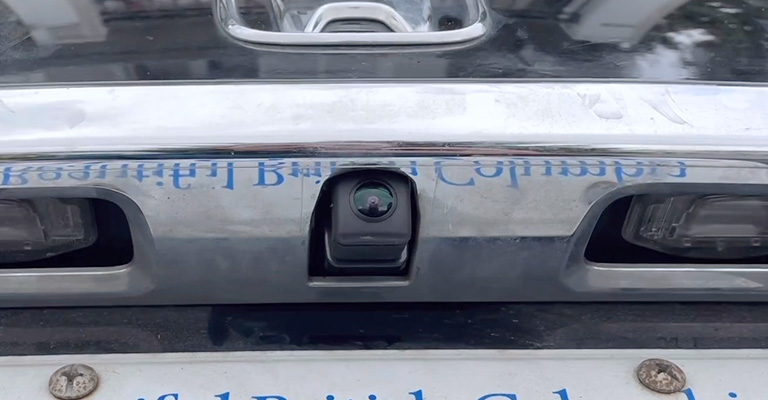 Having a cloudy image on a park assist camera is a common complaint. A technician will examine the camera to ensure that the lens is not compromised by dirt or other debris.
Depending on the type of problem with the camera, the diagnosis follows. For example, there may be a problem with the power supply of a camera that won't turn on. A technician must reference an electrical diagram when locating and testing the camera's wiring.
A wire can get caught underneath a seat in a car, for instance, when it runs under a seat track. There is a model-specific issue with these issues. The camera can be misaligned when the vehicle is placed in park, resulting in a black screen. Alternatively, it can be caused by a setting that has been disabled in the digital menu.
If the issue is not simply a setting, a technician will try to determine if the problem is due to a faulty camera, a damaged camera mount, software issues, or something else. To properly diagnose your vehicle, you must have access to vehicle-specific repair data and even recall bulletins.
Can I Drive With A Bad Park Assist Camera?
If the park assist camera on your vehicle does not work or is not working properly, you should still be able to drive the vehicle. A driver's habits play a more significant role in the danger of a defective park assist camera.
Using the park assist camera exclusively for long periods (a poor driving habit) may result in neglecting other safe driving practices, such as checking the mirrors and scanning blind spots. To address the parking assistance camera problem, it must be implemented within a broader safety system.
How Much Does It Cost To Fix A Honda Accord Backup Camera?
In general, replacing the Honda Accord park assists camera costs between $357 and $372.
The above range does not include taxes and fees, nor does it consider your specific model year or location. It is also possible that related repairs are needed.
How Often Do Park Assist Cameras Need Replacement?
It is expected that park assist cameras installed as OEM options or standard features will last for the vehicle's lifetime. However, when dirt or debris builds up around the camera, the lifespan can be shortened.
Can I Replace The Park Assist Camera Myself?
It is usually possible for someone with an intermediate level of DIY experience to replace a park assist camera. Although park assist camera replacement isn't the most difficult part of the repair, it can be challenging. Therefore, a professional diagnosis may be more appropriate.
What To Look Out For When Dealing With Park Assist Camera Issues
To drive safely, it is important to remember that the park assist camera is just one part of a larger safety package. As part of this system, backup warning sensors are also used, the rearview mirrors are utilized, and the blind spots on each side of the vehicle are scanned.
When backing up, always visually inspect the vehicle to ensure that nothing can be run over before shifting into drive. To drive safely, you must practice good habits.
In addition, the field of view of park assist cameras differs from one vehicle to another. Especially when viewed from a distance, some vehicles have a wide field of view that distorts images. It tends to miss objects around the sides when its angle is narrower.
Switching vehicles should consider this. There is a problem with the camera seeing below the rear of the vehicle or on the ground flat. Using a park assist camera is not the only safety method, so never become overly dependent on it.
Final Words
In the case of a park assist camera performance issues, such as a cloudy image or black screen, it is wise first to make sure that the camera lens is clear of dirt, snow, ice, or anything else that might obscure the view.
Check the park assist camera option in the display menu to see if it is enabled. If the display goes blank when shifting to reverse, disable the park assist camera option in the user settings. Taking it to a repair professional for diagnosis and repair should be your next step if these simple fixes do not solve the problem.