If your Honda Accord battery keeps dying, it could be for several reasons. The first thing, and perhaps the most important thing you should do if your battery keeps dying, is to take your car in to have it tested before buying a replacement battery.
A faulty battery, alternator, or a parasitic drain from the car's software could all cause the Honda Accord battery drain problem. In most cases, resolving the problem is pretty straightforward, but diagnosing it can be challenging.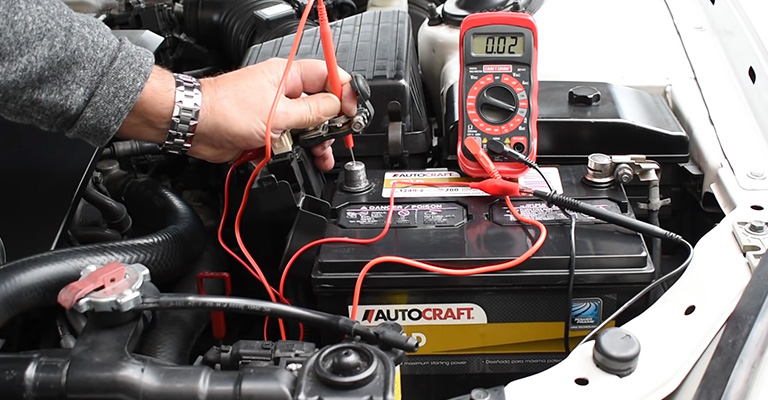 Troubleshooting Honda Accord Battery Drain Problem
There are several reasons why your Honda Accord battery might be dying. One of the most common reasons is that the alternator isn't charging properly and is not providing enough voltage to power the vehicle. This can happen if you have a faulty alternator or belt or if there is too much resistance in the charging system.
Another reason your Honda Accord battery might be dying is that it's old and has reached its end, meaning it won't hold a charge anymore. This may happen if you drive in stop-and-go traffic all day and don't let your car idle for at least 10 minutes every hour.
An Underpowered Honda Battery Is Subject To Parasitic Drain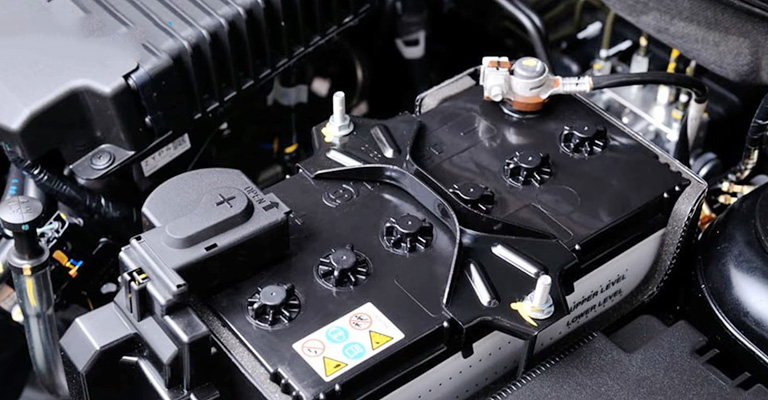 There are certain generations of Honda Accords and Honda CR-Vs that chew through batteries. An underpowered battery, parasitic drains, and inefficient battery charging systems will likely prevent one from starting if left for a few days.
Over the years, Honda has published several technical service bulletins (TSBs) describing potential software fixes for battery problems. However, these fixes have been limited to the 2012 and 2017 model years and aren't always practical.
Why Do The Accord And CR-V Batteries Keep Dying?
Battery drain happens when an electrical component keeps drawing power from the battery even after you turn off the car. Even a slight draw can drain the battery if left unattended for a few days.
You could have a bad A/C relay, a faulty vehicle stability assist system, or a battery charge management system. The Accord and CR-V have been sued for having weak batteries that can't run their electrical systems.
Accord Battery Draining While Parked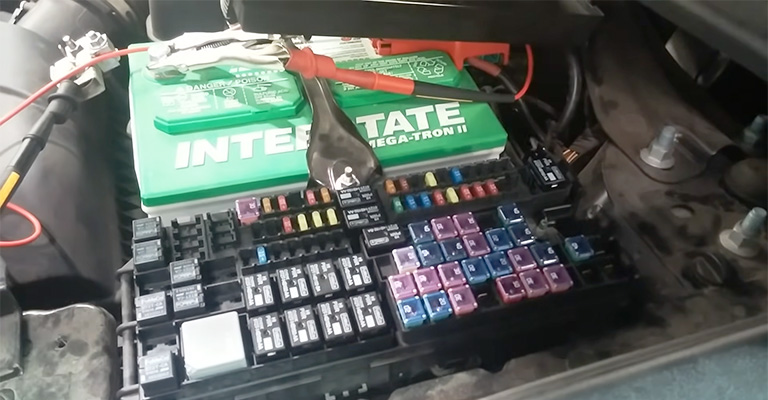 Here are a few possible reasons your Accord's battery drains after it has been parked for a while.
The power is being drawn by something that shouldn't be. First and foremost, you will want to look at all the lights if this is the case.
Accords are equipped with a glove compartment light, which should be turned on. Could it be that one of the map lights is on?
Do you know how all of the accessory plugs work? Do any of them have something plugged in and drawing power?
Is there any aftermarket equipment? A problem with the electrical system may be to blame if this is not the case.
After the vehicle sits, the battery can't hold a charge long enough to be useful, so it drains quickly.
Alternator Problem
When the vehicle ran, the alternator may have failed to charge the battery sufficiently and left it drained. Alternators can usually be tested at most parts stores. In most cases, they won't charge you anything for this service; they'll just sell you an alternator if you need it.
Battery Cables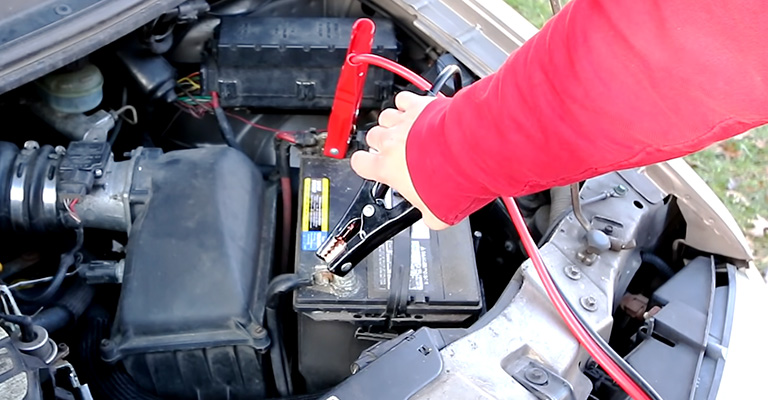 The battery posts on your Accord should be checked where they bolt to the battery. You should clean off the corrosion here with a wire brush if there is much of it.
Bad Battery
There's a good chance that the battery itself is draining when parked. When the battery light comes on in your Accord while driving, but it may be the alternator before you stop, you should check the battery first when you haven't seen a battery light, but your vehicle won't start.
A local parts store can test it for you if you want. Since they'll need to charge it for a while, you'll need to return it after a few hours. Your doctor can tell you whether the battery holds a charge or not. Upon passing the test, it's time to examine the alternator.
Problems With The Battery On A 2004 Honda Accord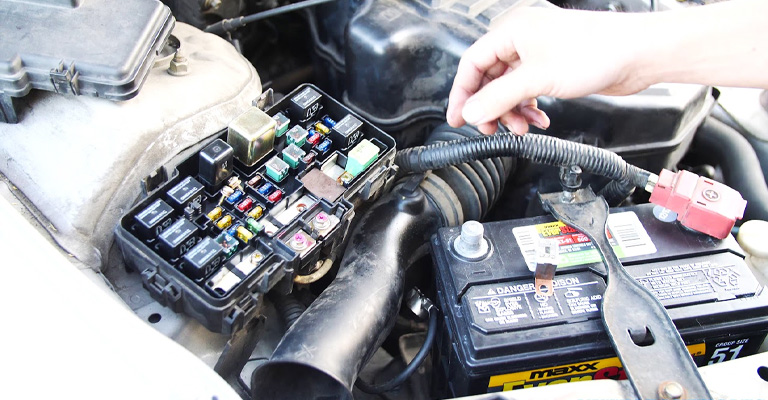 Many 2004 Honda Accord owners complain about drained batteries, but owners of 2005-2010 models have also complained about this problem.
There have been complaints from many owners that their cars' batteries drain shortly after buying them or after leaving them unused for a short time. Is there something wrong with Honda Accord batteries that causes them to drain?
It's impossible to devise a one-size-fits-all solution for this perplexing issue. Many complaints are not caused by faulty electrical components in cars, which are usually the culprits of battery drain.
There is a high likelihood that parasitic drains are the cause of Honda Accord battery drainage issues. A parasitic drain is when a portion of the Honda Accord's software consumes disproportionate power, causing the battery to drain quickly.
Honda Accords can stop starting after several days of being off the road because this parasitic electrical component steals power even when the car isn't running.
Several potential causes of parasitic drains include the Vehicle Stability Assist (VSA) system, the A/C relay system, and an incorrect battery charge management mode.
Many Accord models suffer from battery problems due to parasitic drains, which a bad alternator or faulty battery can cause.
Here's How To Fix The Battery Draining Issue On The 2004 Honda Accord
Most of the time, if you're experiencing battery drainage issues on your Honda Accord, you should take it to a reputable repair shop for assessment. You'll save a lot of time and headaches by having a trusted mechanic diagnose the problem instead of trying to do it on your own.
A parasitic drain problem on a Honda Accord can be fixed by identifying which part of your car is causing the problem. It is a straightforward job that can be completed for $35-$100 if you want to fix the A/C relay.
You will need to bring your car to a Honda dealership if your VSA system or battery charge management mode isn't working correctly.
Consider the situation where you've replaced your AC relay and brought your Accord in for a software update, but the battery is still draining quickly. These common battery-draining causes should be avoided:
Don't forget to have your battery tested at the repair shop! Accord's power source may need to be changed or upgraded if it doesn't deliver enough power.
Ensure that your battery terminals are properly connected, and that no corrosion or residue interferes with their performance.
A faulty alternator may be the root cause of your battery problem. Depending on the situation, you might need to repair or replace the alternator.
Final Words
Almost without exception, the alternator in your Accord is the cause of battery drain while driving. Battery or alternator lights should be on if it is, as this indicates that the alternator is not creating the necessary voltage to charge the batteries.
It is more likely that a bad battery cable is to blame than a bad battery. The chances of this happening aren't very high. It's almost guaranteed that the alternator is at fault if you hear a whining noise and see the battery light simultaneously.