If your cooling fan is not turning off, it may be because of a wiring problem or a faulty switch.
There are two fans. The first fan is for your condenser, and the second one is for your radiator. Both fans will effectively cool down your radiator.
Be sure to check the coolant temp switch and the fan switch. There may be a signal to the fan telling it to stay on in case the engine is hot. It may also be a problem with the fan relay.
My opinion is that there is more to the matter since you say that it goes on and off, and that makes me think that it may be more to do with the switch itself.
Honda Accord Cooling Fan Won't Turn Off?
If your cooling fan is not turning off, there may be a wiring problem or a faulty switch. Make sure that your thermostat settings are correct and make sure to check the air filter as well.
You will need to unplug the sensor, which is directly in line with the radiator hose when you catch it in the act. In the event that the fan does not operate after unplugging the sensor, then it has to be replaced.
You might want to unplug that fan switch where the upper hose connects to the head. If there's antifreeze in that plug, be sure to clean it. There is a possibility that the switch is stuck closed, or that the timer module is not working.
If the fan starts running immediately when you start the engine (cold engine), it points to a bad switch.
It is likely that the fan will run for a long time when the engine is turned off, indicating there is a problem with the timer.
The under-hood fuse box contains two identical relays that are responsible for controlling the fans. Put each one back in and then pull the other one. If it doesn't make a difference put one back in and the other one.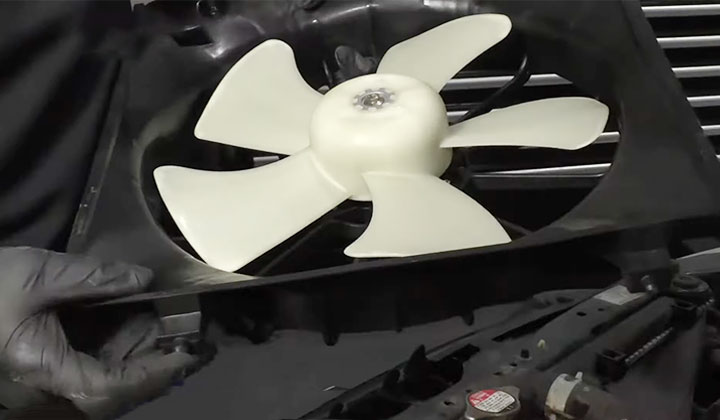 Make sure that you do that every time until you hear the fan stop. Then unplug the fan if that does not solve the problem. You can find the fuse box diagram at the bottom of the cover.
Cleaning the oil and fluid in your Honda Accord can help decrease problems with overheating or poor performance. Check to see if there is something blocking the airflow from your engine by checking for any obstructions in the system.
Cooling Fan Not Turning Off
If your Honda Accord cooling fan is not turning off, there may be a problem with the electrical system in the car. Check for power to the cooling fan by checking under the hood and behind the glove box.
You may need to replace or repair a fuse or relay if you have trouble with your cooling fan. There are several other things that could cause an issue with your vehicle's cooling fans, so don't hesitate to take it in to your mechanic for inspection.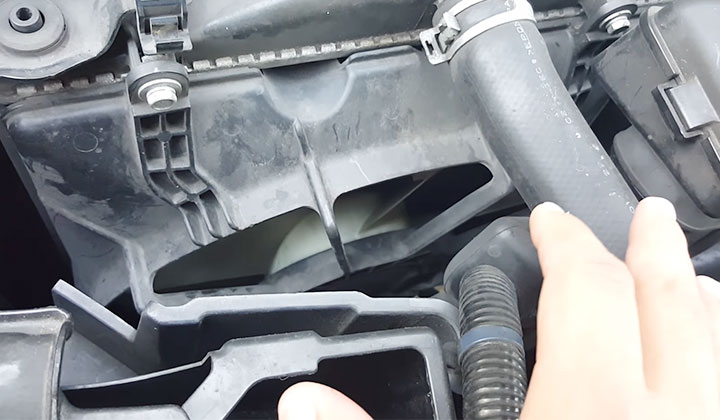 A cool breeze can help revive a sluggish engine – make sure you're using Honda Accord's best-rated cooling fans.
Wiring Problem Or Faulty Switch
If your Honda Accord cooling fan won't turn off, there may be a wiring problem or faulty switch. Check all the wires and connectors to make sure they're connected properly, and if not, replace them with new ones.
If the cooling fan works but doesn't seem to be blowing enough air, adjust its speed by turning the motor shaft nut on the side of the unit A malfunctioning thermostat can also cause this issue; in that case you'll need to take it into a mechanic for repair or replacement.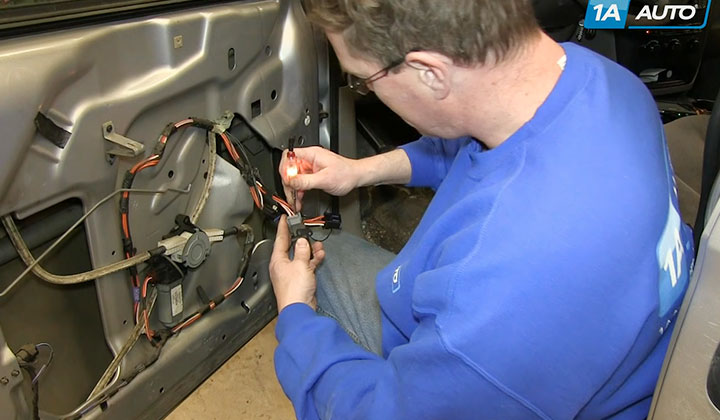 Finally, if everything else checks out and still no luck fixing your Honda Accord cooling fan, it may be time for a new one altogether.
Check Your Thermostat Settings
Make sure to check the ignition switch and power outlet for obstructions before trying to turn off your Honda Accord cooling fan. If the problem persists, try resetting your thermostat using the instructions that came with your car or an online tutorial.
If neither of those solutions work, take your car into a mechanic for further inspection and repair if necessary. Keep in mind that some vehicles have a "cooling only" mode which won't allow you to shut down the fan completely either-check yours first.
Be proactive about keeping your cooling system running smoothly by checking all settings ahead of time so you don't have any unexpected surprises when it comes time for summer heat waves.
Clean The Air Filter
Clean the air filter to improve cooling fan operation in your Honda Accord. A clogged or dirty air filter can reduce airflow and cause the engine to overheat.
The Honda Accord's cooling fan turns off when the temperature reaches a certain point, which is usually due to an ineffective air filter. After cleaning the air filter in your car, you should replace it if necessary because dirt and dust will accumulate over time.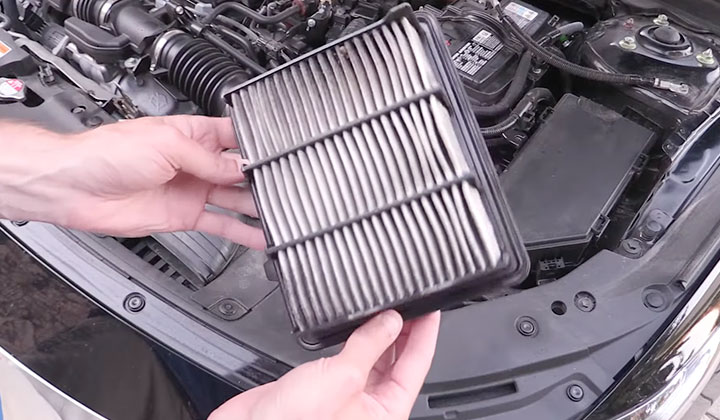 Make sure that all of your vehicle's systems are working properly before heading out on long trips by checking fluid levels, brakes, lights, etc.
Change The Oil And Fluid In Your Honda Accord
If your Honda Accord cooling fan won't turn off, it may be because of a lack of oil or fluid in the system. Changing the oil and fluid can help to keep your car running smoothly and optimize its performance.
Keep an eye on the level of these fluids, as well as the coolant, so you don't have to take any drastic measures. Remember to change both liquids when their levels reach "max" marks on the dipstick indicator.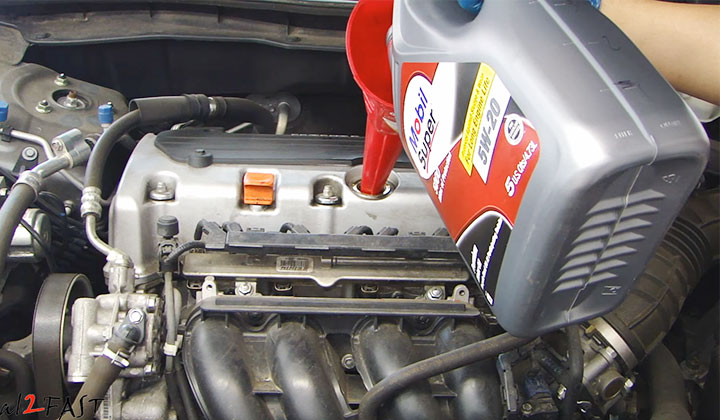 Be sure to consult your owner's manual for more specific instructions on how to do this task properly.
Why Is My Fan Still Running After I Turn My Car Off?
When you turn off your car, the fan inside is meant to stop running. If the fan isn't broken but it's starting up again after you turn off your car, it may be due to damage from overheating or because the motor has been running too long.
If there are pollutants being released into the air conditioner while it's on, that could be a sign of an Emmitt Smog issue as well as a defective relay in your vehicle's circuitry. If you notice any of these problems and they persist even when everything else looks okay with your AC unit, have it inspected by a mechanic.
Finally, always keep an eye on your vents–if they start getting clogged up over time (due to leaves or other debris), call for help so that we can clean them properly and prevent further pollution.
What Are the Symptoms of a Faulty Cooling Fan Switch?
If your car's engine overheat, the Check Engine Light may come on. A broken or shorter signal wire could cause a cooling fan not to work properly, leading to an engine overheating situation.
Failed fan motor might also be an indication of a faulty switch that controls the cooling fan in a car. Checking for shorted wires and failed motor can help diagnose if there is indeed a problem with the cooling system in your vehicle.
To Recap
If your Honda Accord cooling fan won't turn off, there could be a few potential causes. First, it's possible that the switch to turn the fan off is broken or missing.
If the switch is missing, you may need to replace the entire cooling system in your car. Second, if there's something blocking the flow of air from under the hood to the fan and it can't get cooled down sufficiently by engine heat, then the fan may not be working at all.
In this case, you'll likely need to replace both the hood latch and the radiator core to fix this problem.