When it comes to maintaining your car, one of the most important things you can do is check the power supply to the braking system and reset the parking brake unit. Over the years, Honda has built many good cars and its technology has been constantly improved.
The majority of car manufacturers have adopted the electric parking brake as one of these new technologies. The error message "Electric Parking Brake Problem" appears when Honda's new braking system malfunctions.
Errors may sometimes appear intermittently or clear on their own. In the case of a recurring error or one that will not disappear, it must be troubleshot. A center console switch is the most common problem, but wiring and servo motors can also be to blame.
Honda Accord Electric Parking Brake Problem – Causes And Fixes?
Honda owners may experience the error "Electric Parking Brake Problem" for a variety of reasons.
There have been complaints from Honda owners about the new brake system.
There will be constant beeping and the message "ELECTRIC PARKING BRAKE PROBLEM" will appear on the screen.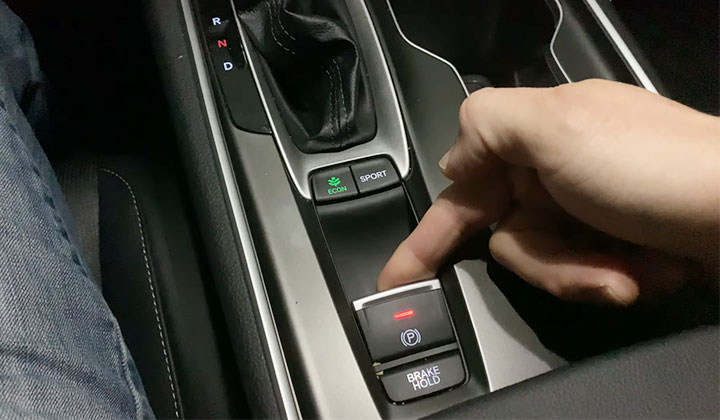 There are also often lights on the console for "BRAKE" and "BRAKE SYSTEM".
In some cases, the error goes away on its own, but in other cases, it may become permanent or recur at a later date.
Wiring Problems
An issue can occur if the wiring is loose or poorly connected. All wiring in the center console, as well as any clips that connect to other components, falls under this category.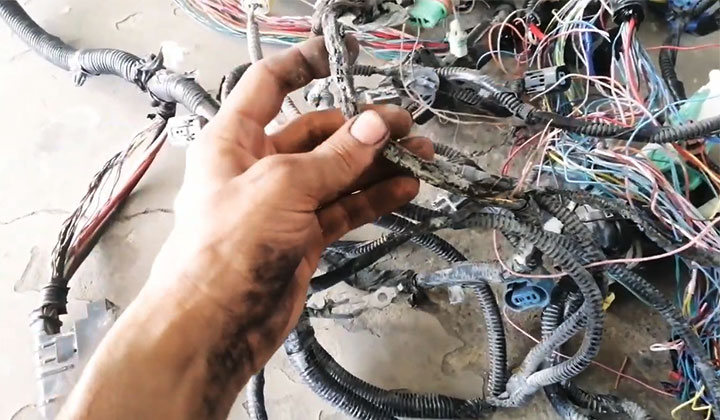 If you are dealing with wiring, it is usually not a problem. However, in some cases, it can cause problems, so be careful.
Servo Motor For The Parking Brake On The Caliper
As a result of servo motors on the wheels, the parking brake locks the wheels when it is engaged. Previously, parking brake systems were mechanical and operated by a cable, but today's systems are powered by a servo motor.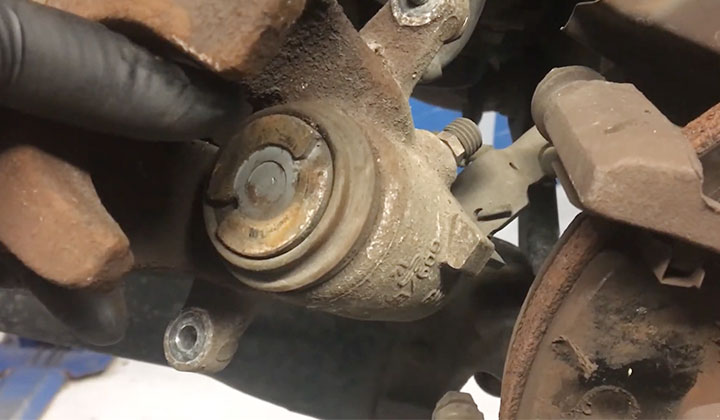 Motors can go bad and need to be replaced if they need to cause an issue. In addition to many YouTube videos that show how to replace the motors, DIYers are also replacing them. When in doubt, it is best to have your vehicle checked out by a professional.
Bad Or Dirty Console Parking Brake Button/Switch
Most Honda electric parking brake error messages are caused by a bad switch or button. Dirt or debris can easily trigger the button in the center console.
Drinks or other debris can cause the button to malfunction if they spill on it. In the event that the switch fails, it is possible to disassemble the console and replace the switch underneath.
Make sure the power supply to the braking system is working properly by checking for lights and verifying that the brake pedal feels firm when pressed.
If there is a problem with one of your car's electrical components, such as a blown fuse, it's important to reset them all before continuing any repairs.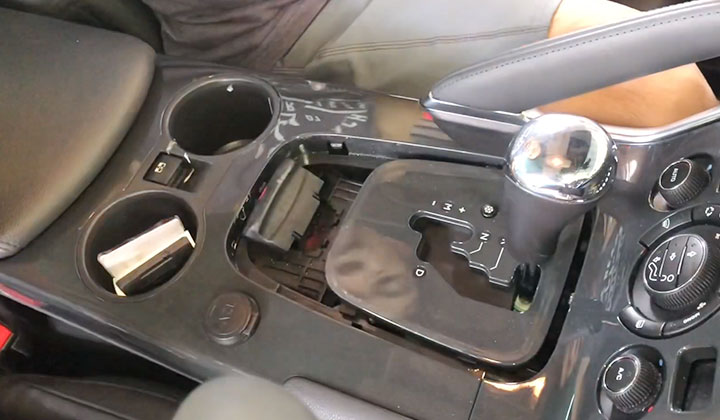 You'll also need to inspect connector cables for wear and tear or damage, in order to keep your vehicle operational during an emergency stop.
Finally, be sure to check all fluid levels and replace any that are low – both in the brakes themselves and within the hydraulic systems used throughout your car.
Check Power Supply To The Braking System
Honda Accord's electric parking brake problem is usually caused by a failed power supply to the braking system. If you experience this issue, there are several things that you can do to fix it.
First, check the power supply unit and make sure that it is working properly. If that doesn't solve the problem, then you may have to replace the braking system altogether. Keep in mind that not all Honda Accords come with an electric parking brake system; be sure to research your car before making any repairs or purchases.
Reset Parking Brake Unit
If your Honda Accord electric parking brake fails to work, there are a few things you can do to troubleshoot and fix the issue. First, check if the unit is properly connected and operational by trying different techniques such as hitting the emergency stop button.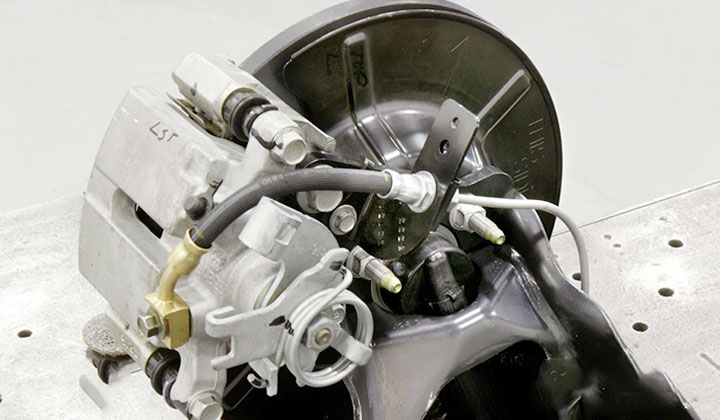 If that doesn't work, try resetting it by disconnecting the battery cables for 10 seconds and reconnecting them. Finally, if all else fails, have a mechanic take a look at it.
Replace Parts In The Electrical System
If you are experiencing a problem with your Honda Accord's electric parking brake, it is important to take the time to diagnose and fix the issue as soon as possible.
There are several parts that can malfunction in the electrical system of your car, so be sure to check all of them before starting any repair work.
Some common causes of problems with an electric parking brake include dirty or corroded wiring, worn-out components or connectors, and incorrect installation procedures.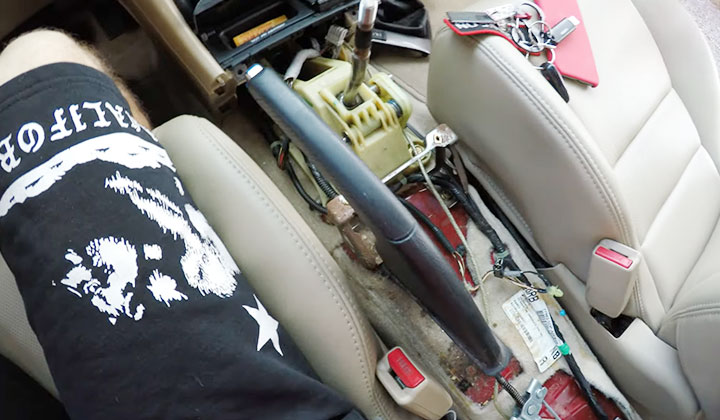 In most cases, replacing just one part will solve the problem; however, if the issue is more complex or systemic, it may require additional repairs or replacements. Be sure to consult a qualified mechanic for help troubleshooting and repairing your Honda Accord's electrical system.
Inspect Cable Connectors
Honda Accord's electric parking brake problem can be caused by a number of factors, but the most common is an incorrect or worn connector. If you notice any problems with your car's electric parking brake, inspect the cable connectors first to determine if they're causing the issue.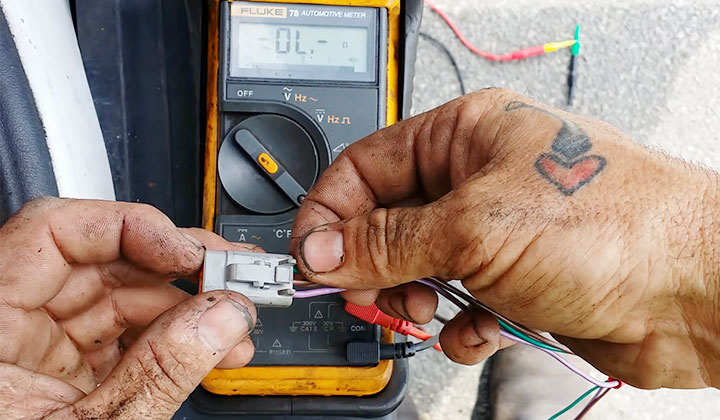 Fixing a faulty connector may require some work on your part and a trip to a mechanic, but it'll save you from potential damage or loss in the future. Be sure to replace all Honda Accord electric parking brake cables when they reach their expiration date as this will also help prevent issues down the line.
Always consult your owner's manual for specific instructions on how to properly install and maintain these important components.
What causes the electric parking brake problem?
If you experience an electric parking brake problem, it is important to check your voltage and fuse first. If the voltage or fuse is OK, test the resistance between your EPB and module by touching one end of a wire to the other.
Replace any wires or switches that appear broken or suspect. Finally, remember to lubricate all moving parts on your EPB every two years.
How do I reset my electronic parking brake?
Make sure your car is in Park before trying to reset the parking brake–this will prevent accidental movement while you're working.
Turning off the engine and removing the key from the ignition are both necessary steps in resetting your electronic parking brake, To set your parking brake, depress the pedal until it clicks into place–be careful not to over-ride it.
When you're finished, reattach all of your vehicle's components (including keys) and drive away safely.
What does it mean when it says service electronic parking brake?
When the service electronic parking brake is engaged, the vehicle must be released to drive. If the light remains on after release or intermittently while driving, the need for brake fluid may exist.
Service electronic parking brakes are typically engaged when you park your car. If something goes wrong and you can't release your car from its space, adding brake fluid may help.
How do I manually disengage my electronic parking brake?
To disengage the electronic parking brake, push and hold the parking brake switch until it clicks into position. Apply the EPB with the AUTO switch OFF to secure your car in place.
Release the brake by pulling and holding the manual switch while pressing the pedal Use caution when manually disengaging the EPB as you may end up losing control of your car.
Why won't my parking brake release?
If your parking brake doesn't release, make sure all brakes are applied and cables and springs are in good working order. Check the caliper pivot arm (if applicable) to ensure that it's properly seated on the rotor disk.
Test the return spring to see if it's providing enough resistance against the rearward movement of the parking brake lever when released. Inspect the parking brake mechanism for any damage or wear that may be causing issues with its operation.
Do electronic parking brakes automatically disengage?
The electronic parking brake is engaged when you depress the clutch pedal to drive in reverse. You must have enough speed and pressure on the clutch pedal to bring it past the "biting point."
If you accelerate away from a stop, your electronic parking brake will disengage automatically. It's important to know how your electronic parking brake works so that you can use it safely.
Are electric parking brakes reliable?
Electronic parking brakes are more reliable than traditional handbrakes- especially in emergencies. You don't always need to adjust your cable- it's consistent and safety features are necessary for emergency situations.
Electric parking brakes offer greater comfort than traditional handbrakes, as well as easy use in emergencies or in everyday life. They're easy to find and install, making them a great choice for those who want reliability and convenience when parking their car.
Some people like to drive on brake hold on, but you should never do that on automatic brake system.
How do you release a stuck emergency brake?
If your car has an emergency brake, you may need to release it in order to get out of a jam. To check the brakes, rock the vehicle back and forth or move it forward and backward.
Get beneath the car and set the emergency brake by pushing down on one of the pedal assemblies while pulling up on another pedal assembly. Release the emergency brake several times until it releases freely from the pedal assemblies.
What is the difference between a service brake and a parking brake?
Service brakes are generally used in cases where you need to stop quickly- for example, when pulling out of a parking space. They work by using the engine's power to apply pressure to the brake pads, which stops the car.
The service brake can also be activated automatically if there is a problem with your parking brake (for example, if it becomes wet). There are some disadvantages to using service brakes over parking brakes: they may not work as well in cold weather and they take longer to activate than parking brakes.
However, overall they offer more benefits than drawbacks- so unless you have specific reasons not to use them, we recommend using service brakes whenever possible.
To Recap
Honda Accord's electric parking brake problems can be caused by a number of things, so it is important to troubleshoot the issue and fix it if necessary. If you experience a problem with your Honda Accord's electric parking brake, there are a few things that you can do to try and fix the problem.
First, make sure that everything is plugged in properly and that the battery is fully charged. Next, try resetting the system by pressing and holding both buttons for five seconds. Finally, if all else fails, take your car to a mechanic for help.