It is almost always necessary to reset the radio when you change the battery in the newer model years of the Honda Accord SE. There are times, however, when a radio code is not required to fix the problem.
You can reset the radio code on a Honda Accord by holding the power button for three to five seconds. As a result, there should be no need to enter a code. It is possible that the soft reset above does not resolve the issue. In that case, try one of the following options:
The radio code can be obtained by visiting radio-navicode.honda.com and entering the required information.
Visit a Honda dealer to get your Accord serviced.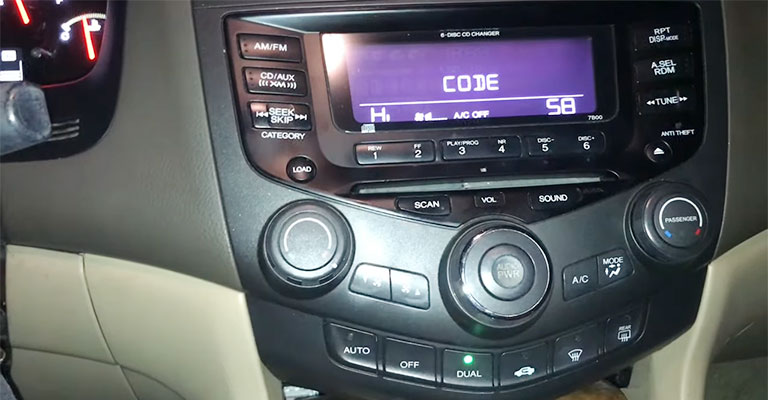 How Do You Find the Radio Code for Your Honda Accord?
Your Honda radio code will be needed to replace a dead battery or jump-start your vehicle. Honda Accord radios will automatically ask for a code after changing the battery.
In addition, the radio will turn back on if you hold the power button for a couple of seconds. You will not need a code to resolve this issue. However, it is still necessary to manually enter the code if this method does not work.
The information you will need will help you restore your car's radio functionality and get you back on the road in no time. In addition, this can also be the case if your model comes with a special anti-theft radio code.
You can always go to a dealership for such services, but you can also do it yourself with Honda radio codes. Your owner's manual may also contain this information.
What Is The Honda Radio Code?
Since the Honda radio code unlocks and restores essential features of your vehicle, you will need several details to determine which exact model and trim you have. It is necessary to have the following information on hand to obtain the Honda radio code:
Device Serial Number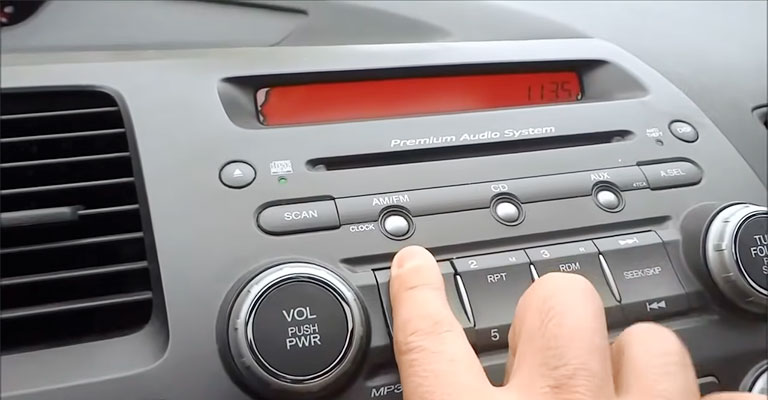 A 10-digit serial number will appear on the radio display once you press buttons 1 and 6 on most new Honda models.
Since the radio serial number is located on the back of older models, removing the radio from the vehicle may be necessary.
VIN Number
You will find your 17-digit VIN on your registration, insurance card, Honda Financial Services Statement, or the base of your windshield. Using the information you have collected, follow these steps to retrieve the Honda radio code.
Fill out the "Get Codes" tab with your data. For your records, you will receive an email with your code.
In the future, you can use the code to unlock your device.
What Is The Radio Code For Your 2008 Honda Accord?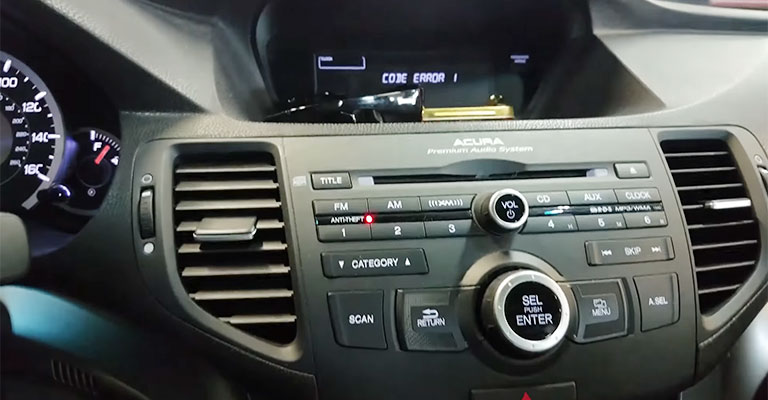 The radio codes for the 2008 Honda Accords are usually easy to find. The first thing you should do is look inside the glove box of your Honda Accord. "Anti-Theft Radio Code" stickers may be found in the glove box.
The sticker can also be found on the inside cover of your owner's manual. In some manuals, the code can be found on an inside card. A five- or six-digit code will be generated.
Take a photograph of your code or write it down if you find it. Unfortunately, there are better places to store this information than the glove box. How come? This code might come in handy again. In addition, it prevents a thief from accessing your code.
2008 Honda Accord Radio Code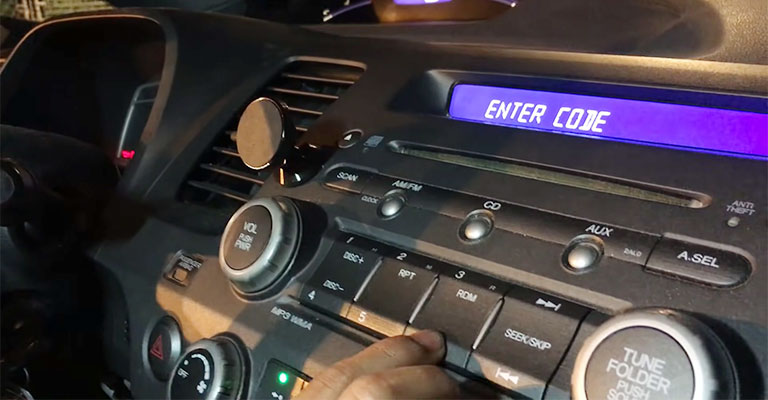 In case you've lost your owner's manual or need help finding your sticker, don't worry. Accord radio codes for 2008 Hondas are available through Honda's backup system.
The serial number of your radio and the Vehicle Identification Number (VIN) is required. A VIN consists of 17 numbers and letters. On your Accord, look at the driver's side windshield.
You'll find it on your title, registration, and insurance card if it's not there. Put your key in the ignition and turn it to the ON/Accessory position to find your radio's serial number. The radio should not be on (don't start the engine).
On your radio, press and hold preset buttons 1 and 6. Keep these buttons pressed for four to ten seconds. Then, turn the radio on by holding down the ON button with your thumb.
You should be able to see the serial number. Take a photo or write it down. It is possible to find the radio code for a 2008 Honda Accord with both the VIN and the serial number.
What Is The Need For A Radio Code For Your 2008 Honda Accord?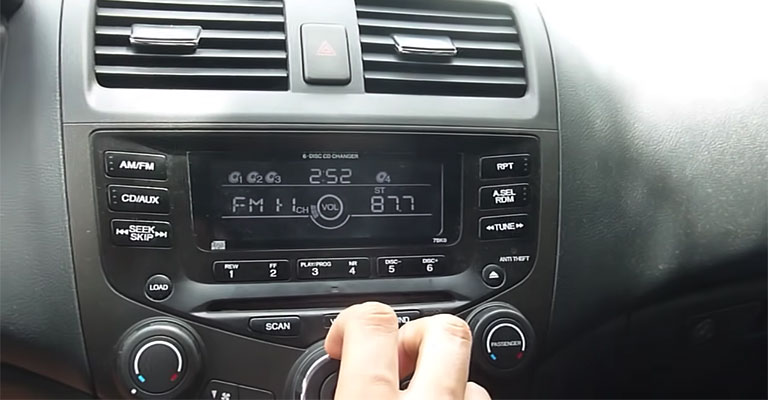 To prevent theft, Honda uses radio codes. What is the process? The radio in your car will shut down and become unusable if a thief steals it.
Using a unique radio code is the only way to make it work. Radio codes that prevent theft can be great theft deterrents, but they can also create problems for car owners who are unaware of their presence.
The radio believes it's been stolen, for instance, if the battery dies. You need to input the code to be able to turn on your radio, even after replacing your battery.
Entering Your Honda Accord Audio System Code
The easy part is entering your Honda Accord radio code once you have it. The radio preset buttons can be used to enter the code.
You could press "3" three times, "5" once, and "1" once if your Honda Accord audio system code is "33351." Your car's audio system will then be unlocked and reset.
Honda Radio Code Reset
There are times when resetting your radio is a straightforward process. Press the power button for two seconds to turn on the radio's power. This simple procedure will likely allow the radio to recall its preset settings and function normally after you follow these steps.
It isn't necessary to enter your radio code if this is the case. There are, however, some situations in which this does not work. For example, Honda dealers or Honda's website have radio codes that can be used to reset the radio codes in Hondas.
It is necessary to provide the serial number and vehicle identification number (VIN) to receive the codes for resetting the radio. A technician will need to reset your newer radio if it is part of an infotainment system with GPS integration.
Final Words
Your stereo system is protected from thieves by radio codes. Your radio code will need to be entered if your stereo has been disconnected or removed from your vehicle.
There is a small card included with your owner's manual that contains your radio code. Therefore, retrieving the Honda's radio code is still possible even if you have lost or misplaced your radio card or purchased your Honda used.
There are usually small white stickers inside the glovebox of Honda models that list the radio code. Your radio will have preset radio buttons that you can use to enter this code. After a beep, the radio will resume normal operation.