Honda Steering Required Warning is a warning that the driver needs to steer the vehicle. It is displayed on the dashboard when the driver needs to take control of the steering wheel.
The system informs the driver when it detects an unintended lane change, a lane departure, or when it detects that there is a potential collision with another vehicle or object.
This warning is present on all Honda vehicles. It informs the driver that they must maintain control of their vehicle at all times and that they cannot be distracted while driving.
There are many reasons a driver may be distracted from the road, such as texting, eating, or adjusting music volume. Unfortunately, these activities can lead to an accident or injury for themselves or others on the road.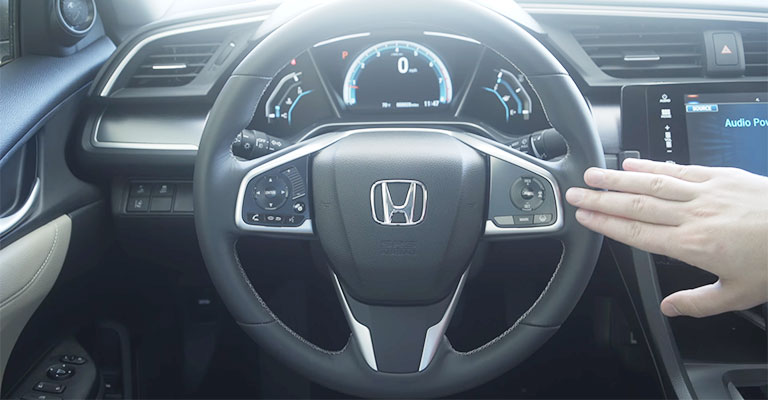 What Does "Steering Required" Mean on My Honda?
When you do not put any input into the steering wheel, the "Steering Required" message appears on your dashboard.
LKAS and ACC are two systems used by your Honda, and they work together. So, for example, you can stay in your lane with the help of LKAS. In contrast, the ACC helps you choose your driving speed and the distance between you and the vehicle in front.
These two systems work together as part of Honda's Advanced Driver Assist System (ADAS). You can enable or disable these features. For example, LKAS will display the "Steering Required" warning message if it does not detect enough steering wheel motion for a specific period.
When the LKAS is on and sensing, some Honda drivers still receive the "Steering Required" message even though they hold the steering firmly while driving. It is often frustrating to deal with this. But no worries, we're here to help.
The "Steering Required" Message Is Important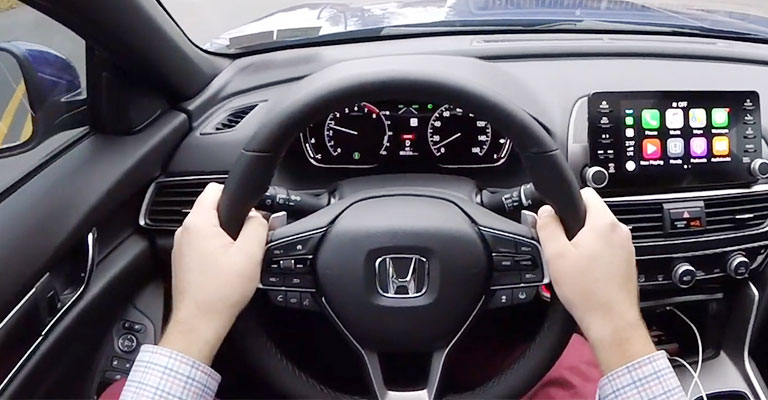 Maintaining focus on the road is easier with the "Steering Required" message. In addition, assisting drivers who get easily distracted while driving with Lane Keeping Assist and Adaptive Cruise Control is one of its safety features.
It should be noted, however, that the LKAS does not function as a self-driving system. Drivers are discouraged from wandering out of their lanes to prevent drifting. Therefore, you should always take complete control of your steering by implication.
The "Steering Required" warning message does not necessarily indicate a malfunctioning LKAS. However, this will result in an alert that you are not driving properly. You may be misusing the LKAS system if you see this warning frequently.
Honda Accord Says Steering Required – What If I Don't?
There is no doubt that Honda's "Steering Required" message annoys many people, particularly when they drive on a straight road. You might find this helpful if you want to avoid seeing this message:
The LKAS will be able to sense enough input when you hang something from the steering wheel when driving on a straight road. It is easy to do this with a water bottle.
It is possible to trick the LKAS in this way, but it is not recommended. How come? Your safety is ensured by the Lane Keeping Assist System, which prevents you from wandering between lanes. You could be exposed to avoidable accidents if you remove the warning message.
What Should I Do If The "Steering Required" Message Keeps Appearing?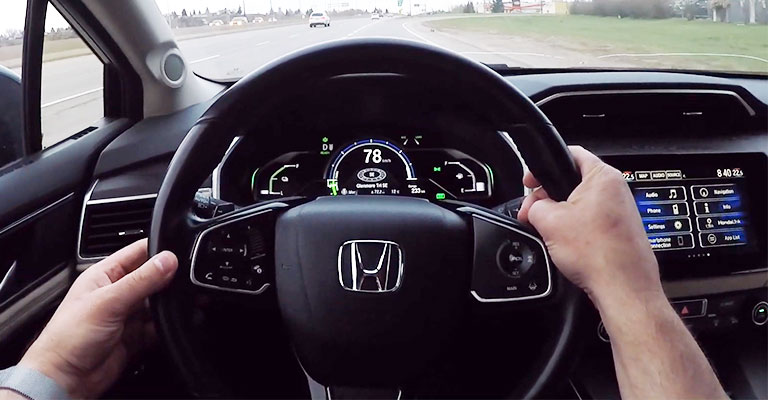 It is easy to remove the message. During the warning, your steering wheel becomes inactive due to inactivity. Using your steering wheel, gently turn it to remove the message. LKAS is designed to detect your input.
The process does not need to be repeated every 15 seconds, but we understand that this is not your preference. Instead, you can fix the problem permanently by turning off Lane Keeping Assist. You can do it by following these steps:
Hold down the MAIN button on your steering wheel. On the multi-information display, you will see the LKAS.
LKAS should be selected/pressed.
The display shows LANE OUTLINES (the dotted line will become solid when the system is ready).
Deactivate/turn off the system by pressing the LKAS or MAIN buttons.
Honda's ACC and LKAS: What Do They Mean?
A "Steering Required" warning will appear when driving without resisting or providing your effort into the steering wheel with the LKAS and ACC systems on. What is the difference between LKAS and ACC?
ACC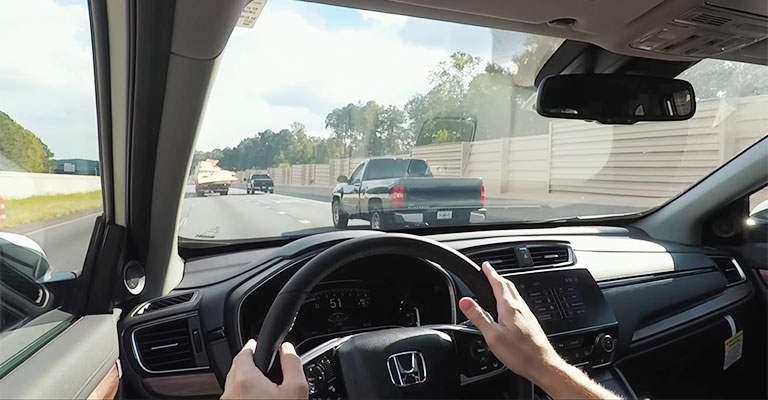 According to Honda, Adaptive Cruise Control is part of ADAS or Advanced Driver Assistance System. A collision warning system, such as ACC, works with other assisting systems to warn the driver of potential collisions. The radar is located on the car's grille and is used to operate it.
Through the radar, you can estimate your distance from the vehicle in front of you, and with the help of the ACC, you can apply a quarter of the maximum braking force needed.
Additionally, the ACC will warn the driver if the vehicle needs to brake more to avoid a collision. There is a speed limit of 30 – 180 km/h for the Adaptive Cruise Control.
LKAS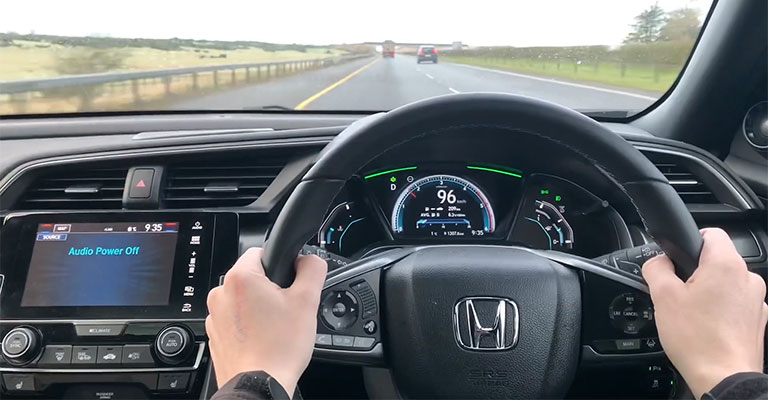 You have a system in your Honda called the Lane Keeping Assist System or LKAS for short. Removing the steering whenever the car moves toward the side of the lane helps drivers remain in the middle of the lane.
As a result of this system, you can drive with greater confidence, especially on narrow roads. Honda Sensing's LKAS is an active driver-assistive technology in its lineup of vehicles.
I'll explain how it works. In this system, a camera is mounted on your vehicle's windshield and searches for lane markers. If the car drifts away from the center of the road, the car's EPS (Electric Power Steering) uses the lane mark as a guide.
You are still responsible for steering as a driver, even if you use the LKAS. Additionally, if there are no visible lane marks on the route you're driving on, the LKAS may not be able to detect it.
Note About LKAS
There is no self-driving technology in LKAS, and you should always maintain total control over the vehicle. With this system, you will never be able to take your hands off the wheel.
This system is solely intended to prevent lane wandering due to fatigue and inattentiveness on the driver's part. Therefore, poor lane marking or low speed should not cause the LKAS system to turn off without notice when used as intended.
One of the most significant limitations of the Honda Insight is its single-camera system. In addition to poor lane markings on many roads in the U.S., LKAS is not designed to take over the driving responsibility.
When you receive a "Steering Required" warning, it's not to inform you that the LKAS system has shut down or that you can't see your lane markings but to tell you that you aren't controlling the vehicle as you should. Therefore, your LKAS system is being misused if you know that warning frequently.
Final Words
Driving passively on a straight and flat road is one of the few times we enjoy as car owners. On such roads, you don't need to swerve your steering wheel unnecessarily.
Most Honda owners, however, face the "Steering Required" warning message as a result of this. In addition, almost all cars have a timeout for no hands on the wheel that disables the autopilot. However, even with these features, it's still better than a car without them.