The screen on the Honda Accord dashboard is designed to show the driver information such as fuel level, miles traveled, time, temperature, and more. If the screen stops working, it may be due to an issue with the car's electrical system or the display itself.
The first step for anyone who encounters this problem should be to check if there is any loose wiring around the car's ignition switch or center console area. If any wires appear disconnected or loose, try reconnecting them and see if this fixes your issue.
If you still experience problems with your dashboard screen after checking for loose wires, then it may be time to take your vehicle to a mechanic for further inspection.
But that would be costly. So, here are some quick troubleshooting tips. For example, the radio's internal power supply may have failed. It's not unusual to see this.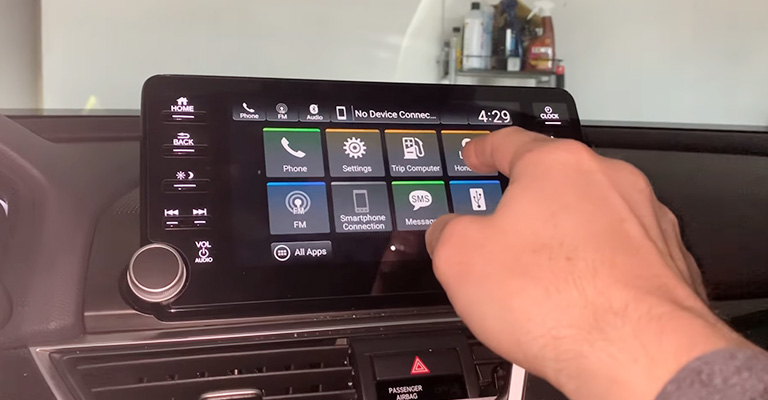 Why is My Honda Accord Screen Not Working?
The most likely cause of no power to your Honda accord monitor would be a wiring issue. If that doesn't work, you might want to try replacing the fuse that is connected to it.
You can pull out the screen when replacing the fuse does not fix the problem. Check the wires for damage. A bad screen is probably the cause of not being able to power up your computer after checking the fuses and wires.
There is a problem with the multi-pin connector connecting the display and the radio. If the connection is lost, you cannot view the display or listen to the radio. This can be fixed by:
The 2 screws holding the radio assembly's rear can be accessed by removing the dash-mounted box.
It may be necessary to remove the entire radio.
Once the radio base and display are loose, turn the key on and loosen the screws in place.
With the screws loose, move the two around until the radio works.
Put it all back together without those two screws at the back.
A faulty display, loose wiring connector, or blown fuse can all contribute to a malfunctioning Honda Accord screen.
Complications With The Honda Accord's Touch Screen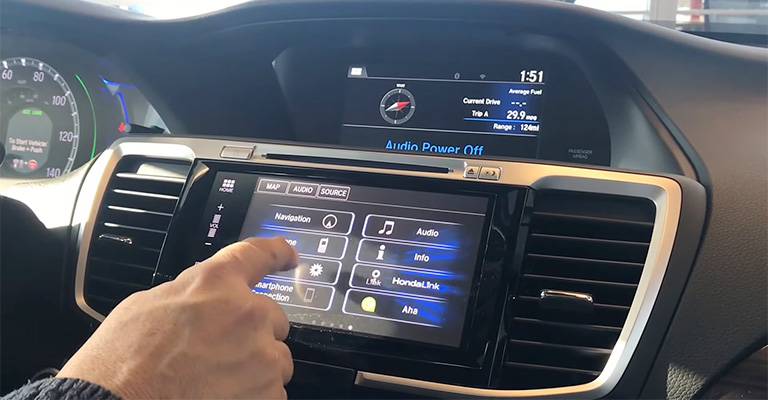 Now let's move on to the section you are most interested in knowing, why does my Honda Accord's touch screen no longer work?
We attempted to differentiate all the complications found on your motor vehicle's touch screen. This website lists the main complications you might encounter, and there aren't a lot of them:
You are definitely a victim of a short circuit if your Honda Accord's touchscreen turns on and off randomly.
You may be experiencing a bug in the operating system of your screen if your screen does not respond anymore.
Suddenly, Honda Accord's touchscreen stopped working. This is a very common situation on a motor vehicle with a screen. Many times, the problem is with the power supply. The solution to this problem can be found in the next section.
How Do You Reboot The Honda Infotainment System?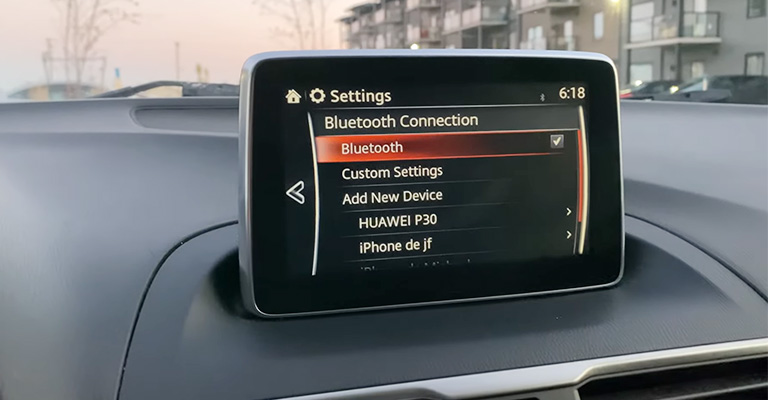 A blank, black screen on your Honda infotainment system means you need to reboot it. Follow these steps to reboot your Honda infotainment system:
Turning it on can check if your infotainment system is still frozen.
Find the power button on your audio system.
For five seconds, hold down the power button.
The system may prompt you for a reboot. Select yes if it does.
Your system should reboot automatically even if no screen appears.
You should be able to get your infotainment system working again by following these steps. However, you should exercise caution if you reset your system while driving.
Drivers who are distracted while driving are a danger to themselves and others, so restarting your system or making other changes while you are parked is a good practice.
How Do I Reset A Honda Civic Dashboard?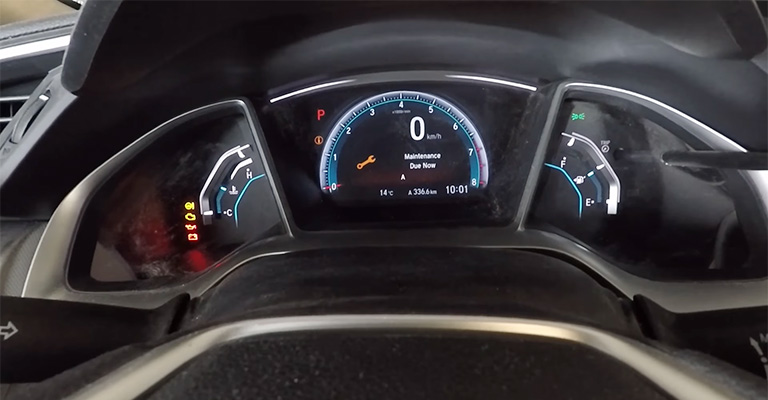 The process of resetting your dashboard is straightforward, but it's always a good idea to have a mechanic check your car out again after you reset it.
In some cases, you may need to manually reset your car after maintaining it, but if you see more than one light, it may indicate a more serious issue. Resetting might change the dashboard color.
Following these steps will reset the dashboard of your Honda Civic if you are confident there are no issues:
Don't press the brake when you press the Engine Start button twice. Accessory Mode should be selected.
You can access your infotainment screen by pressing Home and then Settings in the top left corner.
Click on the vehicle. Choose Maintenance Info from the drop-down menu.
You can reset your dashboard lights by pressing Select Reset Items, allowing you to select which ones you want to reset.
You can reset everything by selecting All Due Items. The Reset option will appear in a pop-up window.
When you select Reset Maintenance Information, you will see a notification at the bottom of the screen. You should now be able to see all your dashboard lights clearly.
Final Words
Some models will require a code if the screen does not come up immediately after the screen is up and running. If this is the case, contact your dealership for the code. This is your last chance before you hand it over to the dealer.
Hold the power button for 2 seconds and then release it after you hear a beep. Switch to accessories mode to do this.
Then, re-enter accessories mode and continue pressing the power button until a beep is heard. If it doesn't beep after two seconds, let go of it, power off the car, then enter accessories mode again. Take your car to a mechanic if nothing works.