The Honda Accord is a mid-sized four-door sedan that has undergone many design changes over the years and the car's best known for its strong engine and transmission. However, it is still one of the most popular sedans in the US.
There are a number of reasons for this, but one of the main ones is that it has a reputation for being reliable. However, as with any car, there are occasional problems that arise.
One problem that some Accord owners have reported is starter problems. This article will explore starter problems and how to troubleshoot them if they occur in your Honda Accord.
The starter is an important part of any vehicle because it starts the engine when you turn on your key. If your starter malfunctions or fails to work, you can do a few things to get yourself going again.
Dead batteries, alternator problems, or failed starters are why Honda Accords won't start. There have been documented complaints about issues such as these with the Accord's starter, despite no formal recalls being issued:
Defects related to push-button starting
The engine needs to be started multiple times
Starters with faults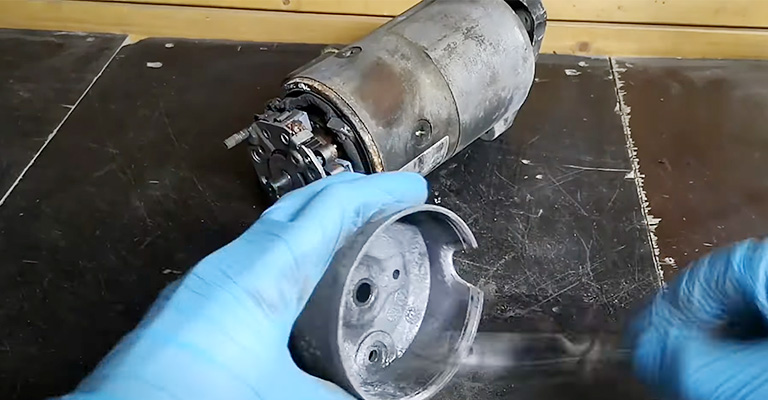 How Does A Starter Motor Works?
Starters are small motors powered by batteries that start Honda engines. The solenoid above the starter motor receives power when you turn the key or push the start button on your Honda.
To connect the flywheel to the pinion, that solenoid pulls an actuating arm to pull an actuating arm. Your engine is then started by spinning the flywheel. Considering the importance of your starter motor, you should take care of it.
Symptoms Of A Bad Honda Accord Starter Motor
Every car owner knows their starter motor's importance, regardless of its make, model, or price. You can use this article to identify the signs of a bad starter motor so you can replace it in time.
There are a few symptoms and signs you can look out for to determine whether your starter motor is damaged or defective.
1. Engine Won't Turn Over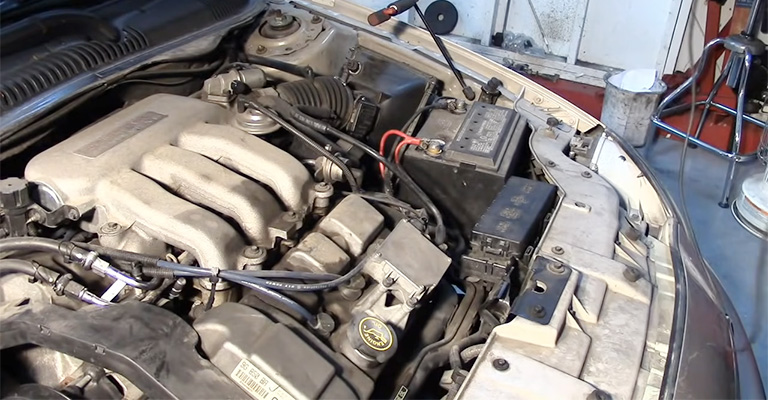 Turning the key or pressing the start button and nothing happens the most obvious sign of a bad starter. Your solenoid may be damaged, your starter motor might be burnt out, or there may be an electrical problem with your battery.
2. Dimming Lights
You'll also notice dimming headlights or interior lights whenever you start your Honda. It indicates that your starter is drawing more energy than usual or that there is less available current than usual. Your engine might short-circuit as you try to start it.
3. Grinding Noise
Damage to the teeth on the starter pinion gear can also indicate a bad starter, preventing them from making a firm connection with the flywheel. As a result, you will hear loud grinding noises when you start your engine.
4. Smoke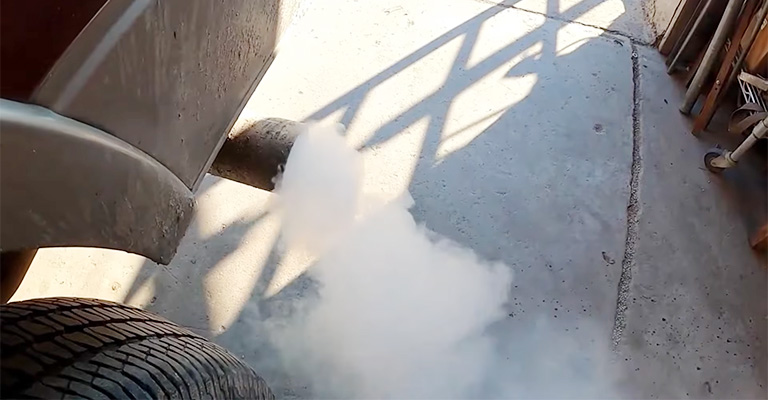 It is a sign that your Honda's starter is overheating if you see or smell smoke when it is starting. Short circuits and blown fuses can also cause this problem. No matter what, you should get a mechanic to fix your engine.
Common Repairs For Honda Accord Starter Problems
It would help if you replaced your Honda starter once you discover that it's damaged before causing a bigger problem.
1. Battery Replacement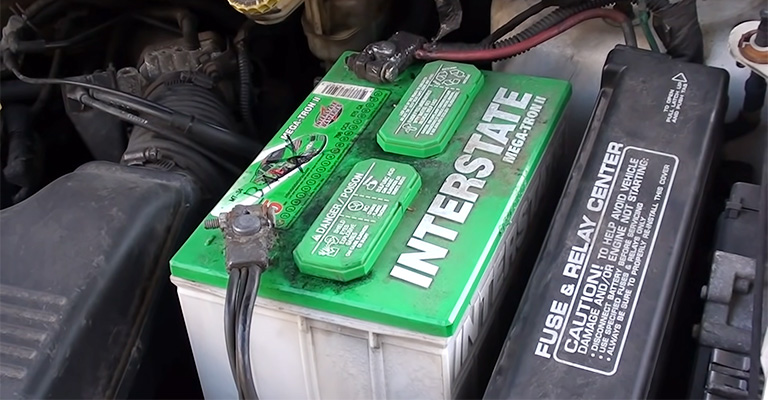 The battery is considered dead when there is not enough charge to start the engine or run electrical components. If you try to start the vehicle, you may hear the engine crank slowly or not at all.
The first sign is usually dim lighting in the interior of the vehicle. It is common for the vehicle to make a very rapid clicking sound if any charge is left in the battery.
Still, it is also possible for the vehicle to become completely unresponsive when no charge is left in the battery. A vehicle's battery warning light may illuminate while driving if the battery is losing charge, and it may stall.
2. Fuel Pump Replacement
Fuel pumps that leak or makes a lot of noise should be checked as soon as possible. Fuel pumps that fail may not create enough pressure in the fuel system, resulting in engine power loss or refusal to start the car.
Check engine light may also be illuminated as a result. There are more signs that a fuel pump is malfunctioning.
3. Ignition Switch Replacement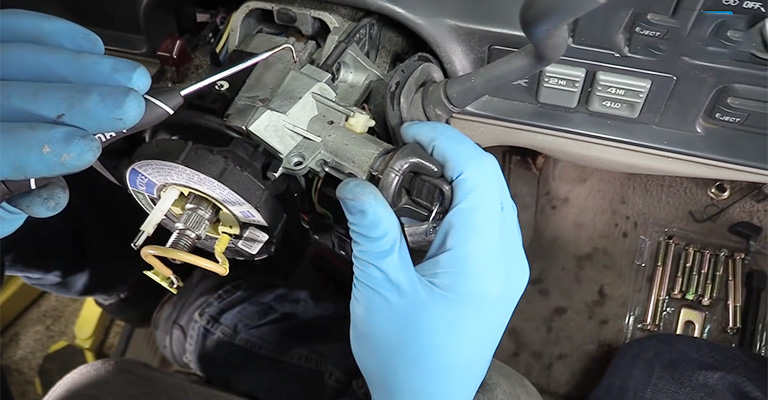 In the event of a failure of the electrical portion of the ignition switch, certain systems and components will be affected either permanently or intermittently. Accessories such as the air conditioner may not work, or the vehicle may not start.
Randomly, the vehicle might not respond to a key turn or stall while driving intermittently. There may be periods when these symptoms appear and disappear before the ignition switch fails completely.
4. Ignition Lock Cylinder Replacement
If the ignition switch lock cylinder fails, it can result in the ignition not turning or having to be wiggled and shaken to turn.
There is also the possibility that the ignition will turn and run with the key removed or that it will let the key be removed from any position. Finally, your key can be unable to be released from the lock or enter the cylinder completely.
5. Starter Replacement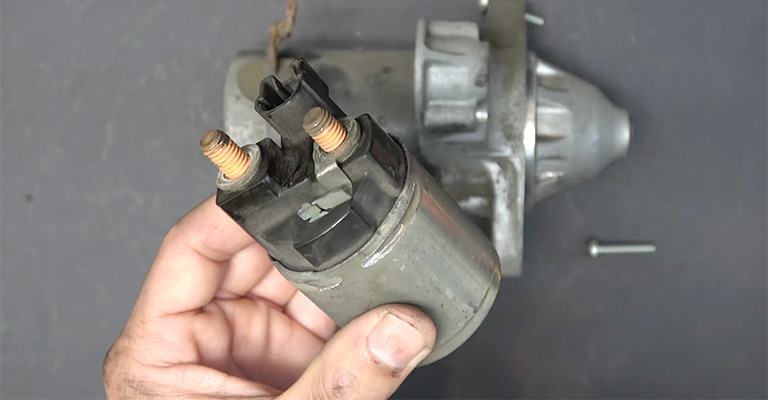 There is one common symptom of starter motor failure across all makes and models: the starter solenoid will click when you turn the key. It won't rotate, though.
Occasionally, you might hear whirring or spinning noises when you turn the key. A failure of the starter solenoid or starter should be the next step to take in this case.
6. Camshaft Position Sensor Replacement
The check engine light will illuminate when the computer detects the engine is out of time. You may experience stalling or even failure to start the engine. Fuel mileage and engine performance will be poor if the engine runs.
More about the Honda Accord Starter
A Honda Accord can be equipped with a push-to-start button or a traditional key/ignition starter, depending on the model year. You don't have to remove your keys from your car when you start it with a push-to-start vehicle.
In general, both starter types work similarly. Starter motors should be energized when you turn the key in the ignition or press the start button. The engine is then turned over by a rod with pinion gear.
Use OBD2 Scanner For Diagnosis
An onboard diagnostic (OBD) can provide an initial indication of the location of a malfunction in the Honda Accord due to its onboard diagnostics system. However, the diagnostic tool must first be connected to your Accord before troubleshooting can begin.
Under the dashboard, you will usually find the OBDII connector. Turning on the ignition once the wire has been connected is important.
Once the wire is connected, the ignition should be turned on. Make sure the engine is not started. There are usually some questions about the vehicle asked by most diagnostic devices.
To avoid falsifying the search results, you should correctly enter this information 100% correctly. For example, the engine and vehicle ID number are usually required in addition to the vehicle manufacturer and model. Make sure the information is accurate before troubleshooting.
Final Words
In owning a Honda Accord, you are bound to run into problems from time to time. The first thing to check is that the battery is charged, the cables are tight, and the terminals are clean. Next, make sure your key fob battery isn't dead next. Finally, contact a Honda mechanic for help if you feel overwhelmed.