Starters may fail or deteriorate over time, needing to be replaced. And you might be curious about the replacement price if you drive a Honda Accord.
So how much does it cost to replace a starter in a Honda Accord? Replacing a starter can cost anywhere from $200 to $600. If you opt for a high-quality starter and have it professionally installed, you can expect to pay around $450.
Otherwise, you can just spend $300, including installation fees, for a regular starter replaced by a regular mechanic.
However, early detection and prompt repair of a failing starter can help prevent further damage. Read this article and gather some ideas on replacing your Honda Accord starter.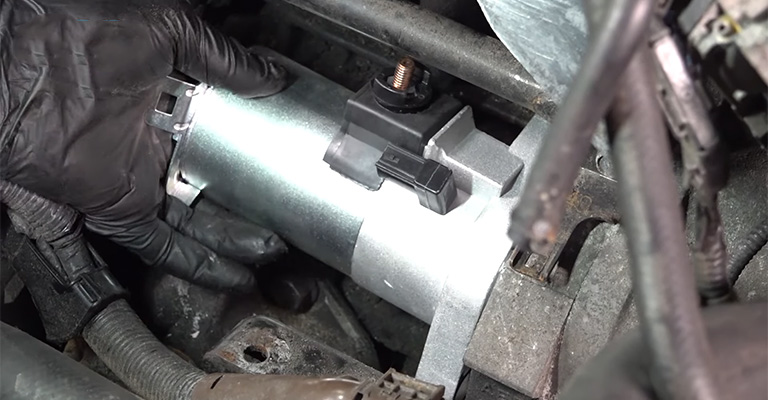 What Is A Car Starter?
The function of a car starter, which is essentially a battery-powered motor, is to keep your Honda Accord's engine running. The starter is essentially situated between the battery compartment and the main motors. The starter is your car's single biggest power consumer and its most important component.
How Does A Car Starter Work?
A tiny starting gear is kept in the starter. In order for the engine to become active or begin to run, power must be supplied by the starter. To run it automatically, it helps the engine guzzle fuel and air and starts the combustion process.
How Much Does It Cost To Replace A Starter In A Honda Accord?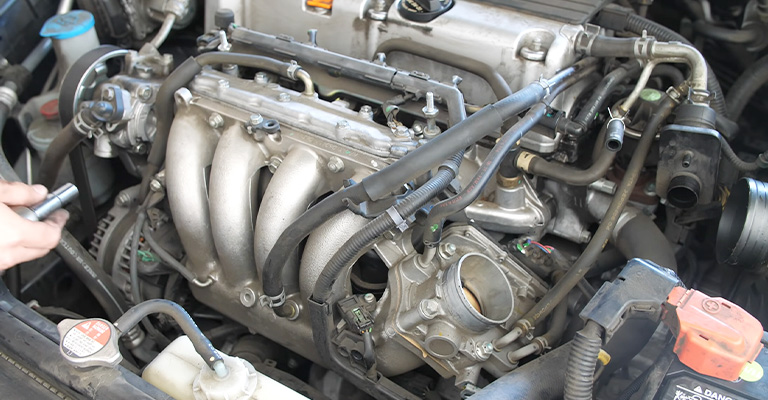 Here is a table that details how much the starter repair or replacement will cost.
| | |
| --- | --- |
| Service/Product | Price |
| Starter | $100 to $300 |
| Installation cost | $100 to $150 |
| Repair | More or less $200 + parts cost |
We can't give you a straight answer because the cost actually depends on multiple factors. To begin with,
A brand-new starter can cost anywhere from $100 to $300 or more
Again, labor costs range from $100 to $150, depending on how you use the service
If you call a professional to come to your garage, it will cost you more ($120 to $150; location also affects the price) than if you bring your car to a service station
Therefore if you purchase a better starter and hire a professional to install it at home, you must pay close to $450.
However, if you purchase a starter of average quality and install it at the shop, you can close the deal for $200 to $300.
If you want to fix your old starter, you will need to spend about $200 plus additional parts costs.
What Are The Symptoms Of A Starter Failing?
The following signs indicate that your Honda Accord's starter is about to fail.
Engine stop turning over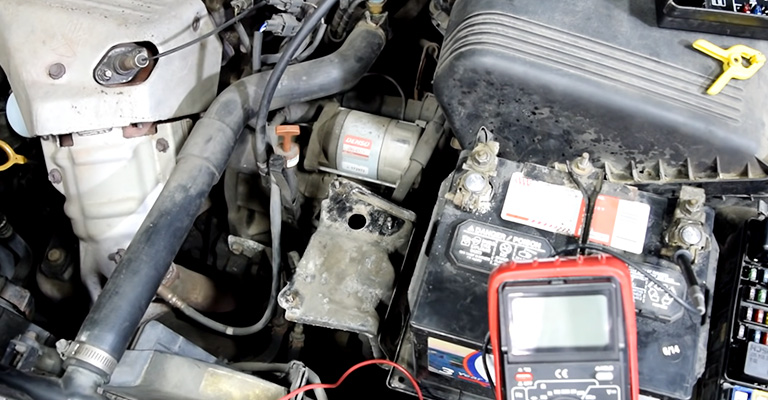 This is the problem that you will face 80% of the time if you use a failed starter. You will continue to turn your key, but it will not start your Honda Accord. This is a complete failure, and it is highly recommended that you replace your starter.
Grinding noise/Engine whines
Even if your car started with a damaged starter, a few issues would undoubtedly still exist.
The noise of grinding is one of these issues. Depending on the type of vehicle, this sound may vary. This sounds like a whining noise coming from another car.
Your car's engine will break down fairly quickly if you continue to drive it in this manner. This is yet another crucial time when you shouldn't hesitate to decide whether to replace the starter or not.
Smokes or burning smell
When the starter fails and the car is driven erratically, smoke starts to come out because the engine and transmission have already been damaged. Sometimes there is no smoke, but you can always smell burning things. Don't waste time; immediately get in touch with experts to replace the starter.
Intermittent problem
This is a typical indication that your Honda Accord needs repair. The car's inconsistent starting indicates problems. And the starter is the source of the issue in most instances. In this instance, we don't advise replacing the starter; instead, we recommend performing troubleshooting before making a choice.
What Happens If A Failing Starter Is Not Repaired?
Many things can happen if you do not repair your failing starter. The car can still run when the starter fails, but only intermittently. If you don't fix it right away, it will affect and damage other parts of the car.
Here's what happens if you don't fix it right away.
It will severely damage your transmission and engine
It will cause an electrical malfunction in your vehicle
It depletes your vehicle's battery
The vehicle no longer starts
FAQs
Here are some additional queries and responses relating to the price of a starter replacement for a Honda Accord. Keep reading if you want more information.
Can I replace the starter in a Honda Accord myself?
Yes, you can, but it is not recommended. Replacing a starter in a Honda Accord is a difficult task that requires prior skill and experience. It also requires professional tools that most people do not have at home.
Can the starter in a Honda Accord be repaired or does it need to be replaced?
When a starter in a car becomes heavily damaged, it is best to replace it rather than repair it. This is because repairing the starter can be extremely costly, and there is no guarantee that it will work for longer. It is therefore advisable to opt for a new starter.
How much time does it take to change the starter on a Honda Accord?
It totally depends on the installer. A professional mechanic can typically install a new starter in a Honda Accord in 2 to 5 hours if they have all the necessary tools available. However, if there are additional repairs required, the installation process can take anywhere from 6 to 8 hours.
Final Words
Hope now you understand the idea of how much does it cost to replace a starter in a Honda Accord? The cost of replacing a starter in a Honda Accord can vary. However, it shouldn't typically cost more than $600, including labor expenses of between $100 and $200.
To ensure proper installation, it is advisable to have the replacement done by a professional. The work can be finished more quickly by an expert. If you are aware of the symptoms and signs of a bad starter, you can prevent further damage to your car.