In the automobile sector, Honda Accord has marked its footstep with its significant features and outstanding designs. Though they started their journey long back in Asia, this brand is also in demand in the US for its functionality.
People used to neglect the use of a window tint before knowing the benefits of it.
Honda Accord window tints are a thin laminate film that is attached to the car windows and windshield for controlling heat and light. Honda Accord window tint comes in different percentages. If you are confused about Honda Accord window tint: 45% or 35%, then we're here to help.
You Can Differentiate the Window Tints with Some Factors.
Lower tint percentage is darker than the higher ones. The range of tint is between 5% to 90% level.
Reflective tints reflect the sunshine and can reduce the heat by 85%.
Different Tint for Different Windows
Window tint comes in different varieties. As per example: Metalized, Dyed, Hybrid, Carbon, Ceramic, etc.
Transportation regulation in the US and Canada certification is necessary for tinted glass. So, every vehicle must contain glasses with an ASI line to comply with the law.
VLT percentage refers to visual light transmission. Knowing the VLT percentage of both glass and film is necessary for the best result while installing a tint.
Choosing the perfect tint is not easy. You need to consider so many things like the color of your car, determine how much darkness you prefer, heat and UV control, visibility, etc for the Honda Accord window tint.
Window Tint for Honda Accord: 35% or 45%?
Before getting into it, let's discuss their functionality.
In the matter of privacy and visibility, the lower percentage will provide more darkness than the higher percentages.
35% tint for Honda Accord is on the darker side among others. If you are looking for a tint that can bring an elegant look to your vehicle, you can consider a 35% tint as a brilliant choice. Here, darkness does not reduce visibility.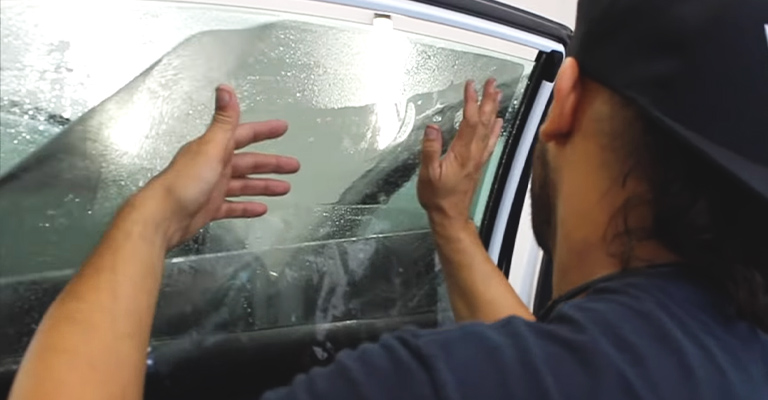 As long as privacy is concerned, this percentage is not enough to give you enough privacy because of the see-through quality.
45% tint for Honda Accord is a great option if you are not looking for darkness. It prevents heat and UV rays as effectively as possible.
The tint reduces the light by fifty percent from blocking the light. And it also reduces glare and eyestrain. For safer driving, 45% tint is preferable.
The location of your area is an important factor while choosing your window tint. If your area has more sun exposure and heat control is your utmost concern, 45% will work the best for you.
And if your priority is more look-driven, then a 35% tint percentage is the best choice for you. Unlocking the door is also easy.
Conclusion
So, that was everything on Honda Accord Window Tint: 45% or 35%. Before choosing window tint for your vehicle, check the law in your state. Honda Accord window tint is available both online and in stores.
The cost will vary from 100 to 400 USD for the front window, rare window, and windshield. You can also customize the size and shape according to your preference. You can watch this video for a better understanding.